Editor's Note: Peniel Joseph is the Barbara Jordan chair in ethics and political values and the founding director of the Center for the Study of Race and Democracy at the LBJ School of Public Affairs at the University of Texas at Austin, where he is also a professor of history. He is the author of several books, most recently "Stokely: A Life." The views expressed here are his. View more opinion articles on CNN.
The sudden passing of Elijah Cummings, the passionate and outspoken civil rights advocate and congressman from Maryland, is a major loss to American politics.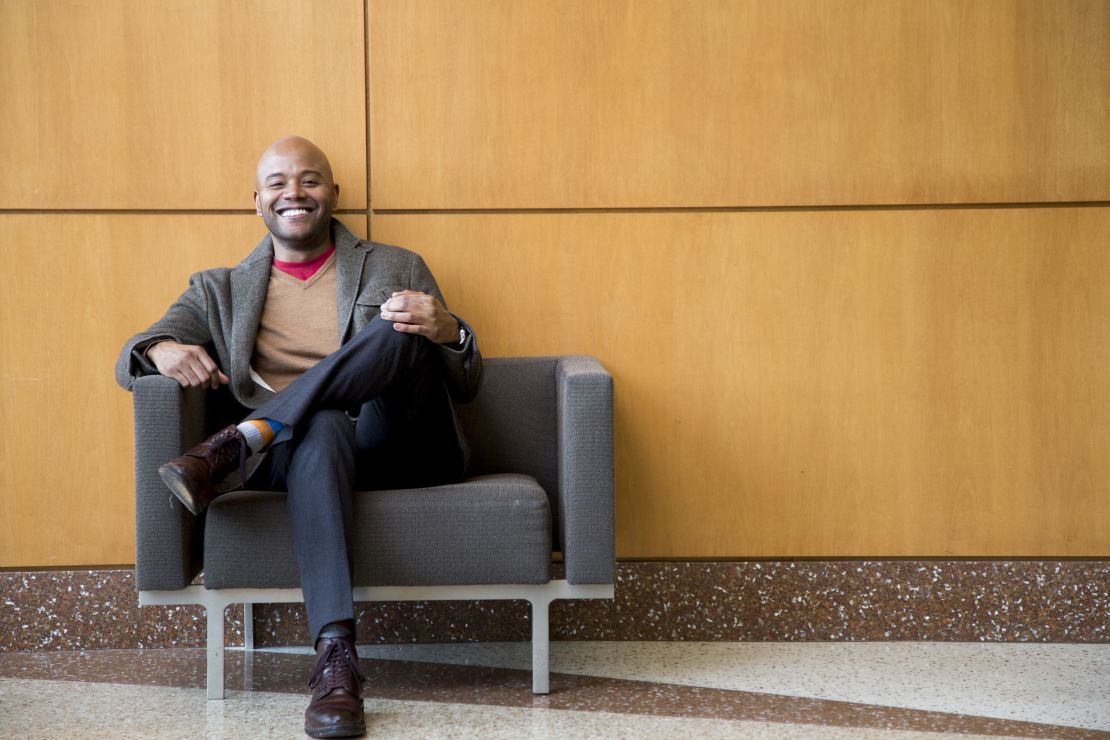 A well-known member and past chair of the Congressional Black Caucus, Cummings served in the House of Representatives for 22 years, along the way earning a reputation as an eloquent defender of progressive political values – values he learned while growing up in the segregated city of Baltimore during the era of Jim Crow in the 1950s and 60s. It is especially poignant for Cummings' constituents (and the rest of us) to be suddenly faced with the task of mourning a man of his history and stature at a time when both the civil rights activism and public service he embodied seem by many to be under attack.
In elementary school, Cummings was part of a group of black Americans who helped to integrate swimming pools in Baltimore, an experience that indelibly affected the congressman, who described encountering white mobs pelting African-Americans with rocks and bottles. Watching his childhood friends get ensnared in the criminal justice system also inspired the young Cummings to become a lawyer. He graduated from Howard University with Phi Beta Kappa honors and went on to become the first black speaker pro tem in the Maryland State Assembly.
Cummings received perhaps his greatest national attention as one of President Donald Trump's sharpest political combatants, particularly after the President described Cummings' hometown of Baltimore as a "rat and rodent-infested mess."
Congressman Cummings fought back during a speech at the National Press Club, where he decried the President's use of "racist language" and defended his beloved city as a place where decent Americans of all colors resided. As House Oversight chairman, Cummings served as a key figure in the impeachment inquiry against President Trump and in 2015 defended then-Secretary of State Hillary Clinton during the Benghazi hearings.
Cummings will best be remembered for his efforts to infuse the social justice legacy of the Civil Rights Movement's heroic period into his activities as an elected official. He was born in 1951, 10 years before Barack Obama, and was on the youthful tail of the generation that helped to desegregate political, social and cultural institutions in American society. Elected to Congress at the age of 45, Cummings exemplified both Dr. Martin Luther King Jr.'s advocacy of full and equal black citizenship, and Malcolm X's call for African-American dignity.
He maintained a defiant pride in Baltimore – a city scarred by poverty, racial segregation, and unequal justice – which exploded, as recently as 2015, into an urban rebellion after the death of Freddie Gray. For Cummings, the city's immense social and political challenges could hardly obscure its vibrant culture, strong work ethic, and resilience – thriving in spite of economic hardships and a president's callous disregard. President Trump, in an exceptionally unusual moment of grace, tweeted out on Thursday that Cummings "will be very hard, if not impossible, to replace!"
Get our free weekly newsletter
Sign up for CNN Opinion's new newsletter.
The President's acknowledgment of Cummings reflects the respect and esteem that the congressman garnered from political opponents who recognized his fierce defense of Baltimore as a public expression of love, and advocacy of dignity and citizenship, for all. Representative Cummings' voice will be sorely missed in these times, but his legacy will carry on in the struggles of all people who believe in social justice.