In their ongoing battle to break records – and outdo each other – Lionel Messi went one up on Cristiano Ronaldo. Or make that two up, actually.
When Messi scored twice in Barcelona's 5-1 thrashing of mid-table Valladolid in La Liga Tuesday, the Argentine moved past his longtime Portuguese rival on club goals with 608 in 695 games. All have come with Barcelona.
Ronaldo has scored 606 goals for Sporting Lisbon, Manchester United, Real Madrid and Juventus in 813 matches.
After the game at the Camp Nou, the softly spoken Messi didn't discuss his goal-scoring record but Barcelona manager Ernesto Valverde was happy to gush about the 32-year-old.
"He's got this talent nobody else has," Valverde told reporters. "He can get past anybody.
"It's not just a question of an individual move. We have these times in training, you think he's going to pass to the left or right, but he passes somewhere you can't anticipate. You only see it with this type of player."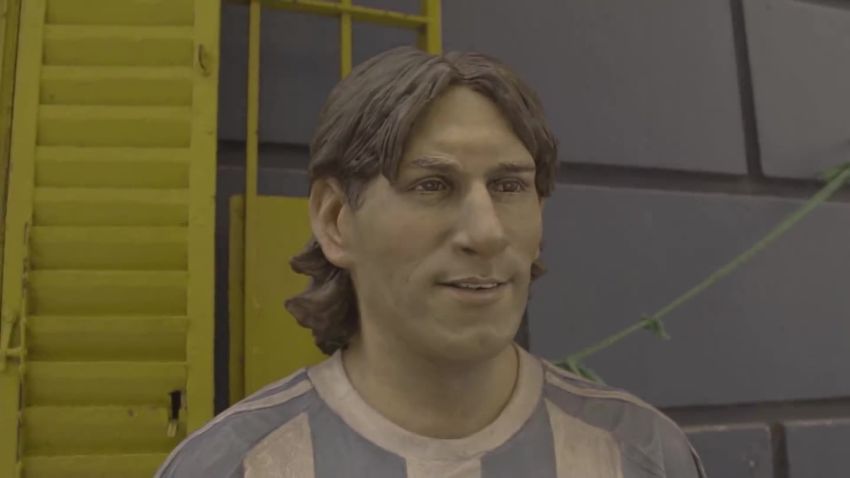 Copa90 on Maradona, Messi and Argentina
Messi gave Barcelona a 3-1 lead with a trademark curling free kick into the top corner – it was his 50th career free kick goal – and made it 4-1 after he danced into the box and rifled a shot past helpless keeper Jordi Masip. His sumptuous through ball to Luis Suarez accounted for one of his two assists on a night when Valverde's men reclaimed top spot in La Liga ahead of Granada following a seventh straight victory.
The five-time Ballon d'Or winner – Ronaldo has five, too – has now scored in four straight games after he missed four games with a calf injury and later sustained a thigh issue.
When he found the back of the net against Slavia Prague in the Champions League last week, Messi became the first player to score in 15 consecutive Champions League seasons. Another milestone.
"He's feeling better every day," said Valverde. "He's getting back into form after his spell out of the team. He scored a goal the other day in Prague and could have scored another. You could see he was a little bit fresher."
Perhaps helping in that respect was an unanticipated break over the weekend.
READ: Italian soccer stars fined for blasphemy
READ: Arsenal's Xhaka swears at own fans
Barcelona was due to face bitter rival Real Madrid in "El Clasico" but the derby was postponed until December 18 due to the possibility of unrest stemming from lengthy jail terms given to Catalan separatist leaders.
Visit CNN.com/football for more news, features and videos
As for Ronaldo, he can overtake Messi again Wednesday when Juventus plays Genoa in Serie A. A win would see the reigning eight-time league champion replace Inter atop the division.