More than 200,000 people, half of them children, have fled their homes following massive floods that have left most of a town in central Somalia under water, Save the Children said on Thursday.
People have been evacuated using tractors and boats from neighborhoods that have been submerged in water in Beledweyne town after days of rainfall and flooding, the charity said.
Thousands of residents in makeshift camps are in desperate need of food and water, the organization said.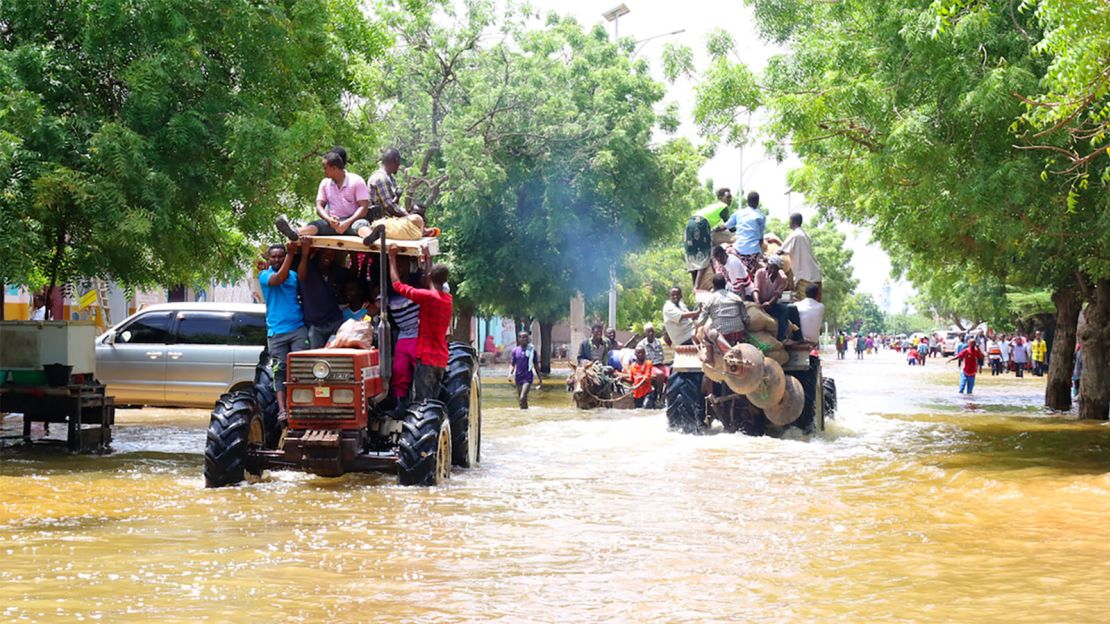 Save the Children said its staff are working tirelessly screening children, but resources are inadequate to address the humanitarian scale of the problem.
"Somalia is on the front line of the climate crisis, and resources are being stretched to their limits," Mohamud Mohamed Hassan, Save the Children Somalia Country Director said.
"The current needs are huge and we're in danger of being overwhelmed if donors don't step up urgently. Right now, our main concern is the potential health crisis, including cholera and malaria outbreaks, which are devastating diseases for children," he added.
More than 85 percent of Beledweyne, home to an estimated 400,000 residents, has been inundated by floods, the UN's Office for the Coordination of Humanitarian Affairs (OCHA) said on Monday following an assessment of the area by the UNHCR-Protection Return Monitoring Network (PRMN).
OCHA said three people, including two children were reported to have drowned after a river in the town burst its banks on Saturday due to the rains. A boat carrying 20 people also capsized on the river, and many passengers are feared missing, the UN agency said in a report.
Floods from the river had destroyed farmlands, roads, and other infrastructure in surrounding areas, according to the UN agency.
Somali government has set up an emergency committee to coordinate humanitarian response assistance with organizations in affected areas.
Seasonal rainfalls that occur between October and December in Kenya and South Sudan have also left thousands displaced in these countries.
At least 29 people have died, and an estimated 12,000 have been displaced by floods in recent weeks, according to authorities in Kenya.