The UK has been bogged down by Brexit for over three years and the public is increasingly sick of hearing about it.
In light of that, you might expect stories about a woman named Jennifer Arcuri, who Prime Minister Boris Johnson is alleged to have had an affair with, saying that he cast her aside like "a one-night stand" would dominate front pages, especially during a general election campaign. Johnson has denied any wrongdoing.
Under normal circumstances, you'd be right. But here in the UK, there's only one story in town. On Saturday night, Prince Andrew gave an excruciating interview to the BBC's Emily Maitlis about his relationship with the convicted sex offender Jeffrey Epstein, who died by apparent suicide while awaiting trial on federal charges that he sexually abused underage girls and ran a sex trafficking ring. Epstein had pleaded not guilty.
The Duke of York described Epstein's crimes as "unbecoming," prompting a visibly stunned Maitlis to respond, "unbecoming? He was a sex offender." To which Andrew replied, "Yeah, I'm sorry, I'm being polite, I mean in the sense that he was a sex offender."
When asked if he felt any "guilt, regret or shame" about going to stay with Epstein in New York in 2010 – after Epstein had been convicted of sex crimes and served time in prison – Andrew said only that it was "the wrong decision to go and see him."
In the interview, which was recorded on Thursday, the Duke of York also answered questions about allegations made by Virginia Roberts Giuffre, one of Epstein's victims, who claims that she was forced to perform sex acts on several men, including Prince Andrew. All men deny the allegations.
Prince Andrew said he had taken his elder daughter to a party at a pizza restaurant on the night it is claimed he had sex with Roberts Giuffre. His denial also included a claim that Roberts Giuffre's allegations couldn't be true because while she claimed that on the night in question he was sweating profusely, he had a "peculiar medical condition" which meant he "didn't sweat at the time," because he'd suffered "an overdose of adrenaline in the Falklands war" when he was shot at.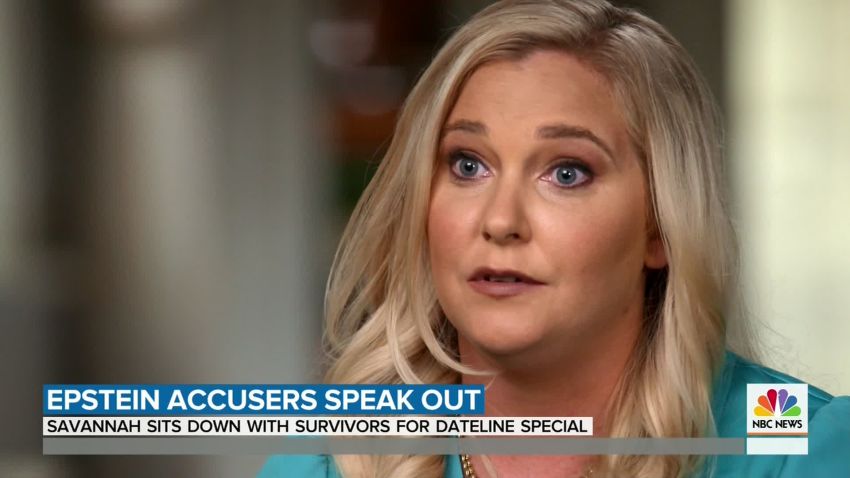 Prince Andrew accuser says she was forced to perform sex acts at 17
The British press has since been dominated by front pages condemning the prince's tone in the interview as insensitive. There's also speculation as to whether or not the Queen had been consulted before the interview took place. Maitlis said the Queen was "on board;" Buckingham Palace told CNN on Monday that "the Queen was aware of the interview."
Things got worse for the Duke of York on Monday. Rohan Silva, a former government aide, wrote in the London Evening Standard that he heard Prince Andrew use the n-word during a conversation in 2012. According to Silva, the prince said "Well, If you'll pardon the expression, that really is the n***** in the woodpile." A royal source has told CNN that the claims are strenuously denied, and that point was made clear in a legal letter to the Evening Standard newspaper.
The fascination in the story is understandable and the allegations, of course, are very serious. A man with the power and influence of the Queen's son giving such glib answers in an interview that he'd agreed to is a huge story and merits extensive coverage.
However, it's hard not to look at everything in the context of the UK's election. Ever since the campaign started, both Boris Johnson and opposition leader Jeremy Corbyn have been trying to avoid talking in detail about the single most important issue facing the country today – Brexit.
Instead, this campaign has been mostly dominated by hit jobs on rival candidates and both main parties pledging to shower the nation in cash, without giving much detail on where the money would actually come from.
The Arcuri story would normally be a gift to the Labour Party, who have been highlighting the Conservative's perceived problem with women ever since the campaign got properly underway.
Several Conservative candidates have been made to stand down because of their previous conduct surrounding sensitive topics including rape. For Labour's part, they've also been hit by scandals concerning anti-Semitism.
Normally, election campaigns are a time when leaders and candidates want as much coverage as possible to sell their vision for the country to the nation.
But with both parties slinging so much mud at one another, Corbyn and Johnson may well be content to see this royal scandal dominate coverage for a few days, if not the rest of the week. That's especially true in a week that's expected to see the launch of party manifestos – traditionally the time when policy pledges are pulled apart by experts.
It's almost inevitable that both men will be asked questions about the Andrew story when they face one another in a face-to-face debate on Tuesday. In that respect, the prince has thrown a fire blanket on both Brexit and the election campaign. And, it seems, the public are entirely happy to be distracted from the nation's Brexit fatigue.