Lebanon's parliament has been postponed after demonstrators blocked roads and prevented politicians from arriving for a first session since protests erupted across the country last month.
Tuesday's parliamentary session was delayed indefinitely "in light of the current extraordinary circumstances," according to a statement by Adnan Daher, the Secretary-General of the House of Representatives.
This is the second time demonstrators have forced the Lebanese parliament to cancel a session since Prime Minister Saad Hariri announced his resignation at the end of October. Nationwide demonstrations have engulfed Lebanon since October 17 with protesters demanding an end to government corruption.
The parliamentary meeting was scheduled to discuss a general amnesty law that several protest groups suspect could be exploited by the country's political elite to absolve themselves of financial crimes.
Lebanese lawmakers, who normally arrive at parliament in large motorcades, maneuvered through angry crowds on Tuesday. In one video, Hezbollah MP Ali Ammar is seen trying to walk past protesters, who ultimately blocked his passage. In another video, the same MP is seen trying to access Parliament Square on the back of a moped.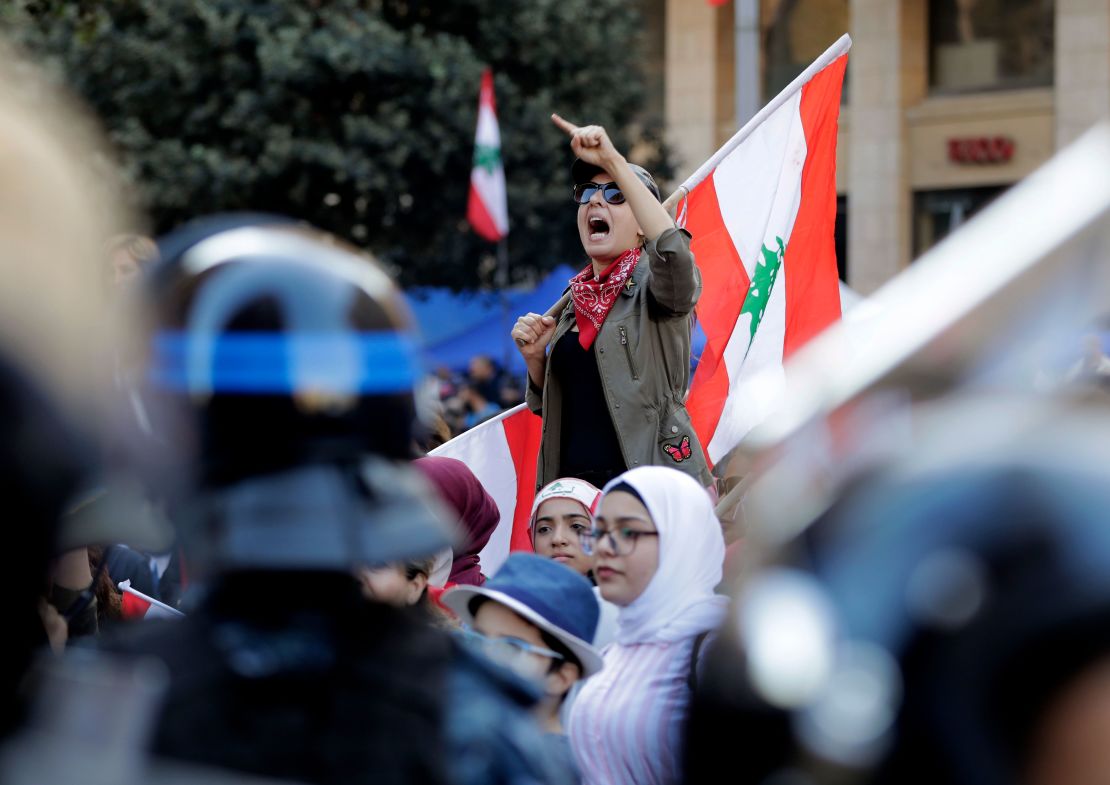 Other videos showed gunfire as a motorcade tried to disperse a crowd of protesters near parliament. It is unclear who was in the car.
"They tried to break the will of the people with this parliamentary session. We refuse this. That's why we're here today," protester Danny Farah told CNN. "Our dignity is more important than anything else."
Protesters have been filling the streets of Lebanon's urban centers for around a month, frequently forcing road closures along the country's major routes. Banks have been closed for most of the period, as the country's political and economic crises have deepened.
Lebanon's currency, the lira, has come under increasing pressure in recent months. Earlier this month, the World Bank warned that the country's poverty rates could rise from around 33% to 50%.
Last week, Lebanon's Association of Banks imposed a withdrawal limit of $1,000 per week in foreign currency. The move further restrains importers' ability to purchase from abroad, despite the country being heavily reliant on imports to meet basic needs, such as food and medicine.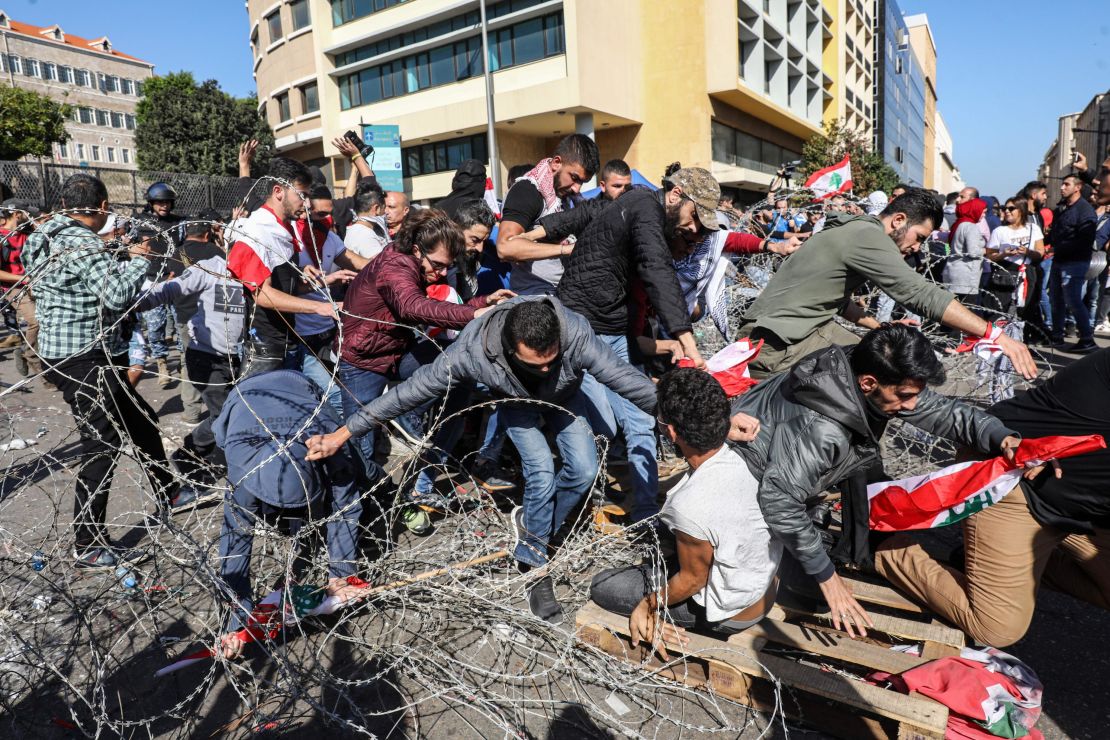 Last Friday, S&P Global Ratings downgraded Lebanon's long-term and short-term foreign and local currency sovereign credit ratings to 'CCC/C' from 'B-/B.'
The outlook on Lebanon is negative, S&P said.
But protesters say they have little to lose, even if the protest movement has exacerbated the country's economic crisis. "(The political elite) are the ones who are afraid. They fear for their money and interests. Whereas we're not afraid of anything. We were suffering already," said Samir Ayoub, a senior member of anti-establishment political party, Sabaa.
"(The economic crisis) is the making of the ruling class," Ayoub told CNN.