Israel hit dozens of Iranian and Syrian military targets in a series of raids in the early hours of Wednesday, the Israeli military said, in response to four rockets fired from Syrian territory into Israel in the early hours of Tuesday.
Israeli military warplanes hit surface-to-air missiles, weapons houses and military bases in Syria, the Israel Defense Forces (IDF) said in a statement. Two civilians, a man and a woman, were killed in the strikes, according to Syria's state-run SANA which also reported that Syria's air defense systems had succeeded in blunting the Israeli offensive.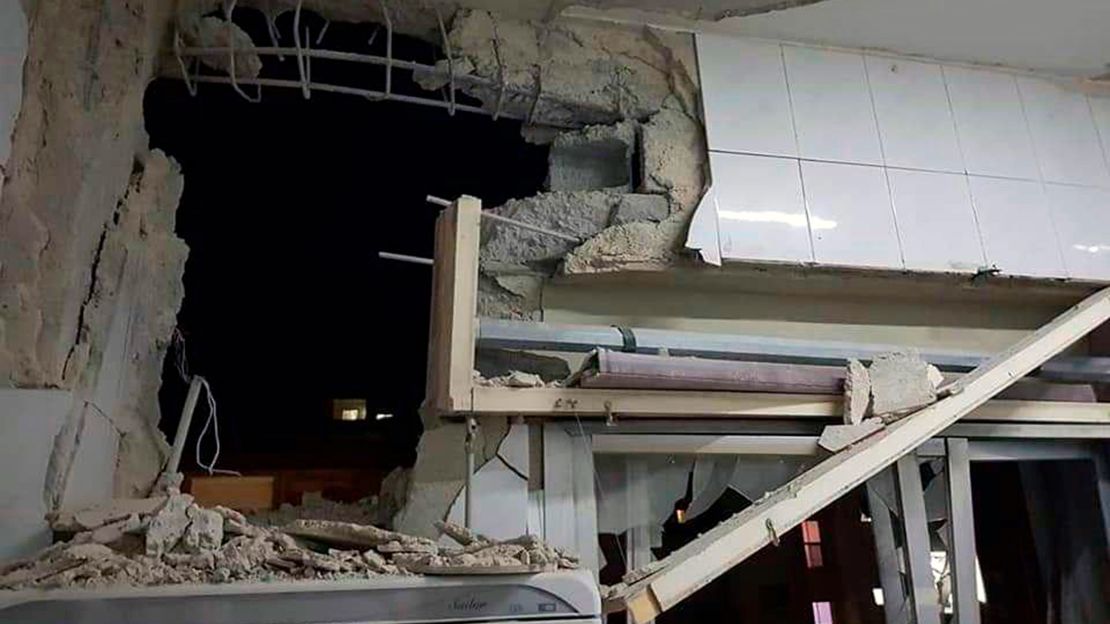 "At exactly 1:20 am today, Israeli warplanes coming from the direction of the occupied Golan Heights and Lebanon's Marjayoun attacked the outskirts of Damascus with a number of missiles," SANA said, quoting a military source. "Immediately our aerial defense systems thwarted the heavy attack and was able to intercept the hostile missiles and to destroy most of them before they reached their targets."
Iran's official media acknowledged the attack in Syria, but did not mention Iranian positions being targeted by the operation.
The strike also destroyed several Syrian aerial defense batteries after a missile was fired at its fighter planes, the IDF statement said.
Israel blames Tuesday's rocket attack on Iran. The IDF statement said it provided "further clear proof of the purpose of the Iranian entrenchment in Syria which threatens Israeli security, regional stability and the Syrian regime."
All four rockets were intercepted by air defense systems, the IDF said.
Last week, Syria's government said an Israeli air strike killed at least two people in Damascus including the son of Islamic Jihad leader, Akram al-Ajouri. The IDF has not commented on that claim, but reports of the attack coincided with an Israeli strike in Gaza that killed another Islamic Jihad leader, Baha Abu Al-Ata.