Vanishing ice patches are jeopardizing the livelihoods of reindeer herders in Mongolia, new research has found, revealing the toll the climate crisis is taking on people and animals in the region.
Herders in the north of the country rely on what they call "eternal ice," which remains intact even during the summer, for drinking water and to cool down the reindeer in the heat, said William Taylor, the author of the study that was published Wednesday in the journal PLOS ONE.
"The ice plays a specific role in reindeer herding. They go to the ice in summer to thermoregulate, and time on these ice patches provides relief from insect stress," said Taylor, who is an assistant professor and curator of archeology at the University of Colorado Museum of Natural History. "More broadly, as these patches are melting, they change the long-term viability of the land."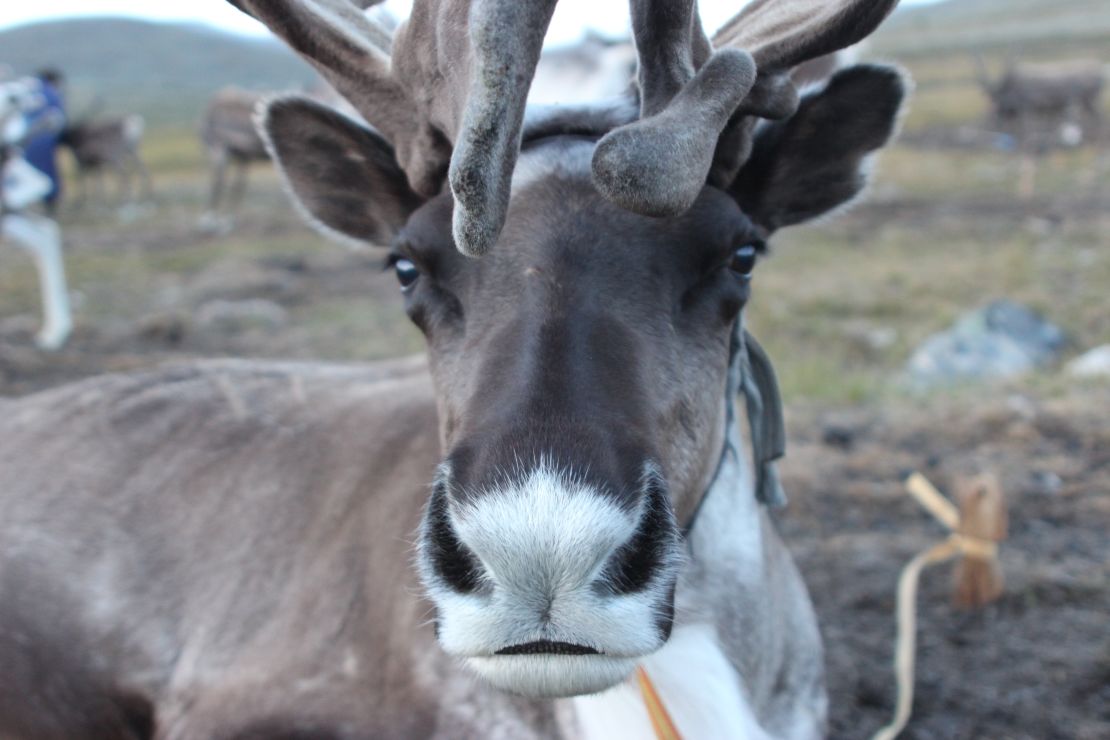 The families interviewed by Taylor and his colleagues said that ice patches had melted entirely for the first time in memory between 2016 and 2018. Herders complained that declines in pasture quality had led to reindeer sickness and death.
Taylor said that ice patches played an important role for wild and domesticated animals in high mountain areas around the world, and his research showed a tangible impact of the climate crisis.
"It's hard to get a handle on what is happening [with the climate crisis] and what it looks like," he said. "We're seeing a real personal cost to folks in this region. Changes that impact people today — the health of the reindeer, the viability of the herds.
"This is a very specific outcome for a group of people in a part of the world where they have essentially not contributed in any meaningful way to the problem at hand," he said.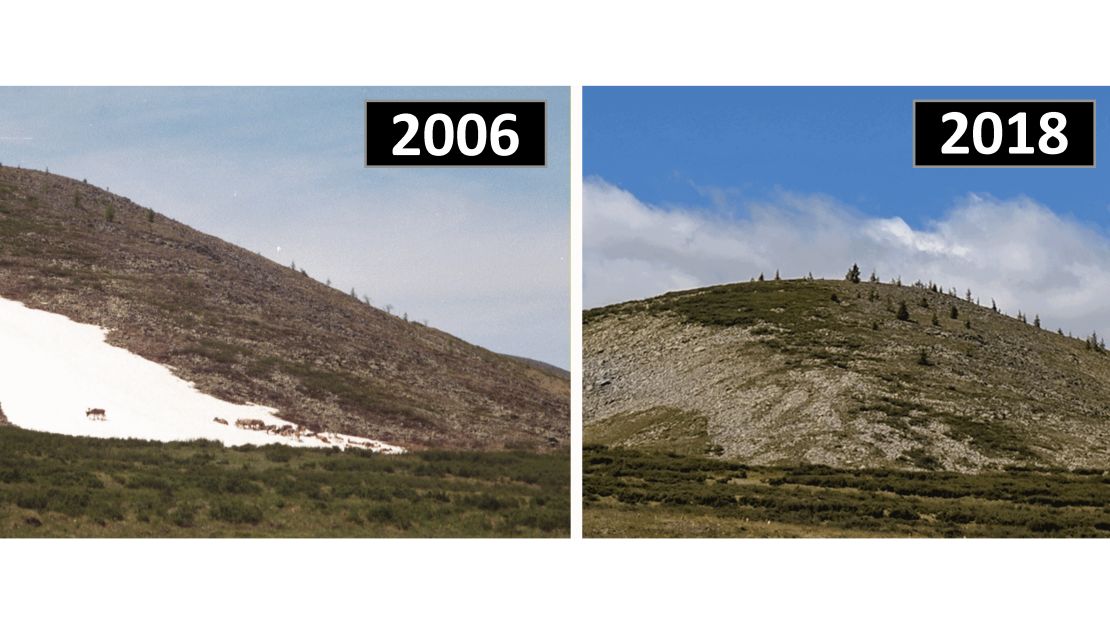 Vanishing ice reveals artifacts
The melting ice has also revealed artifacts that show the history of reindeer herding in the region. Taylor said that the ice had acted as a "deep freezer" for ancient biological material.
"Almost everything people use there is made from a perishable organic material. That means there's no traditional channels – archaeological objects or written documents," he said. "The ice is one of these really rare spots where signatures of human activity accumulate and are preserved, and this can help fill the big gaps in our understanding of Mongolia's history and prehistory."
"As we've continued this work, we're finding objects from Mongolia's high-mountain zones that date back to Genghis Khan," he said.
However, Taylor was reluctant to call this archaeological haul a sliver lining of the climate crisis. Organic material degrades quickly once exposed to the environment.
"The biggest risk here is that this same process happening in Mongolia is playing out across the continent. I'd be lying if I said we were prepared for the amount of material that's coming out," he said.