Chinese entertainment group, Huahua Media, is joining forces with Nigerian filmmakers to produce the first major China-Nigeria film.
Huahua signed a deal to co-produce 30 days in China, with Nigerian comedian Ayo Makun, popularly known as AY.
The film is part of Makun's comedy franchise, which includes '30 days in Atlanta' and '10 days in Sun City,' where he films adventures in new countries.
Slated for release next year, it will star Makun, alongside other Nollywood big names as well as Chinese actors.
A lucrative market
China has now passed France, India and the United States as Africa's largest trading partner, with billions of dollars invested in railway, manufacturing and TV.
In 2018, the volume of Chinese trade in Africa was $204 billion, according to China's ministry of commerce. 
Now the world's second largest movie market is turning its sights to one of the world's most prolific film industries, which churns out thousands of mostly straight-to-DVD films a year.
Moses Babatope, co-founder of FilmOne Entertainment, says the Chinese collaboration will open up Nollywood to China's colossal cinema-going audience and enable them to create better quality movies.
"We will be exposed to a lucrative and moving Chinese film market. It's like skipping many hurdles and getting access to an existing mature market," Babatope said.
'Abundance of talent'
FilmOne Entertainment, founded by Babatope and Kene Okwuosa, has been at the forefront of growing Nigeria's cinema culture and have built cinemas across the country, including IMAX screens.
They have also distributed and produced Nigerian box office hits such as 'The Wedding Party,' and 'New Money.'
"The idea of the partnership is that beyond their willingness and their interest in Africa is their capacity. Huahua has equipment, we visited their facility in China and we are going to be accessing that for production…collaborations like this will enhance our filmmaking craft," Babatope told CNN.
Kefei Wang, President of Huahua Media said investing in Nollywood was of "major importance" to his company as well as working with the "abundance of talent and the possibility of creating masterpieces with collaborations.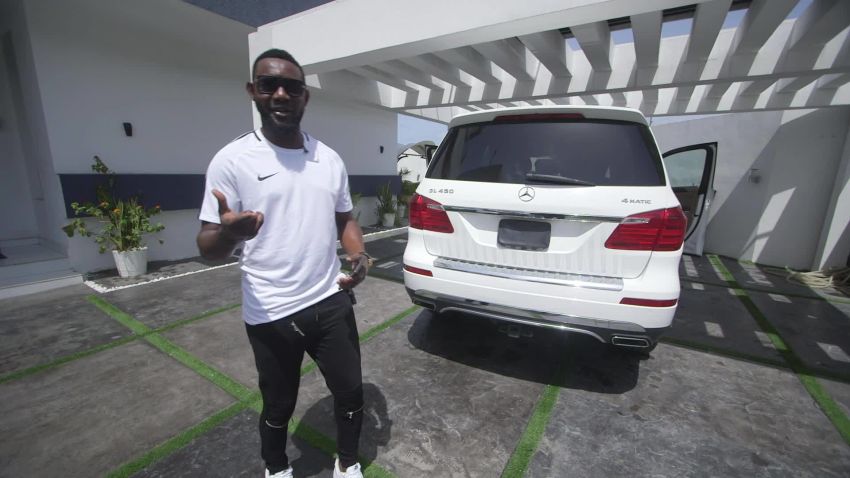 Censoring content
Huahua Media has invested in Hollywood blockbusters such as Transformers, The Last Knight and Star Trek Beyond. They are part of the wave of Chinese media companies financing major Hollywood blockbusters and buying theater chains.
Hollywood films are increasingly been written with a Chinese audience in mind, leading to concerns as China enforces strict controls on American entertainment companies, limiting the number of Western movies that can be shown in cinemas in the country, and censoring their content.
The Chinese are not the only ones looking to Africa's filmmakers for content and partnerships.
In July, French media giant, Canal+ acquired leading Nollywood film studio, ROK film studios to create more hours of Nigerian content for its French-speaking audience.
Netflix has also taken a keen interest in Africa's movie market, appointing Kenyan film producer Dorothy Ghettuba as the manager for International Originals, and making high profile Nollywood acquisitions, such as Chief Daddy, Lionheart, and Kemi Adetiba's King of Boys.
The US entertainment streaming company captured the heart of the African audience in 2015 when it paid $12million for the worldwide distribution rights of 'Beast of no Nation', starring award-winning actor, Idris Elba.
While Sony TV pictures announced a collaboration with Nigeria's EbonyLifeTV last year. They will work together to produce three TV projects – including a series on a 19th century all-female African force, the 'Dahomey Warriors.'