Facebook (FB) just nabbed a major player for its gaming platform as it continues to ramp up efforts to compete in the video game streaming wars.
The company announced on Friday it has signed Jeremy Wang, better known as Disguised Toast with more than one million followers on rival service Twitch, onto Facebook Gaming, its livestreaming gaming platform.
It marks the first major English-speaking creator to move onto the platform and away from competitors such as Amazon (AMZN)-owned Twitch and Google (GOOGL)'s YouTube. It's also part of a larger trend of players leaving the very platforms that gave them celebrity status.
In August, online gaming star Ninja, left Twitch for an exclusive deal with Microsoft's streaming platform Mixer. Another popular player, Shroud, jumped ship to Mixer from Twitch in October. The competition for gaming talent is reminiscent of music and video streaming services vying for exclusives with top entertainers to stand out in a crowded market and ultimately draw in new users.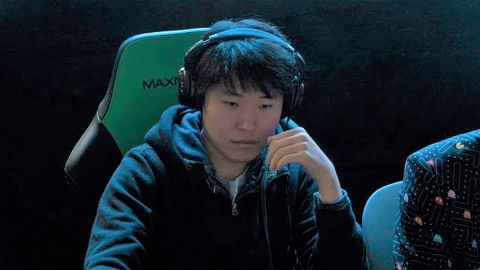 Disguised Toast, who has broadcast his game play since 2015, is best known for streaming the card game "Hearthstone," popular shooter "Apex Legends" and games from the "League of Legends" franchise. As part of this deal — for an undisclosed sum of money — all of Disguised Toast's live gaming will be exclusive to Facebook, in a blow to Twitch. But his other videos, including Offline TV, a YouTube channel he stars in with notable streamers, can appear on other platforms.
"I've received an offer from every major streaming platform but decided to go with Facebook because I believe it has the most explosive potential," Wang told CNN Business. "It's always a risk to move platforms but my research has made me confident in my choice."
Facebook Gaming launched in 2018 with the potential to leverage the social network's massive audience. Facebook said more than 700 million of its 2.4 billion active users "engage with" gaming content on its platform each month. But the stat has some caveats: Facebook counts anybody who has watched one minute of content, played a game or left a comment or reaction within a gaming group.
The service currently has "tens of thousands" of creators. That pales in comparison to Twitch's average of 3 million streamers a month, plus its 15 million plus daily visitors.
"Facebook is making a lot of strategic moves to showcase their competitive spirit," said Doron Nir, CEO of livestreaming services provider StreamElements. "It's been heavily focusing on attracting talent in other regions, such as Latin America and Europe. With today's announcement, they are hitting closer to home which should make others take notice."
In the last month, Facebook Gaming also signed two major Spanish-speaking "Fortnite" streamers, NexxuzHED and Lolito FDEZ. The company said in a press release that Disguised Toast's upbringing in Taiwan and education in Toronto "aligns with" Facebook's outreach to a global audience.
"We don't see the gaming video space as a zero-sum game," Leo Olebe, Facebook's global director of games partnerships told CNN Business. "We certainly want to grow our platform, and top talent is a key component of that."