Smoke from Australia's bushfires blanketed Sydney on Tuesday, creating unhealthy air quality conditions for locals – which measured 11 times the "hazardous" level in some parts of the city.
New South Wales government's director of environmental health called the haze "unprecedented," Reuters reported.
"This smoky period we've been experiencing for the past month or so, it is unprecedented, so these conditions are a risk to people's health," Richard Broome said, according to Reuters.
Many locals are experiencing sore eyes, nose and throat irritations, he added, but those with pre-existing conditions, as well as young children and the elderly, "were at particular risk," Broome added.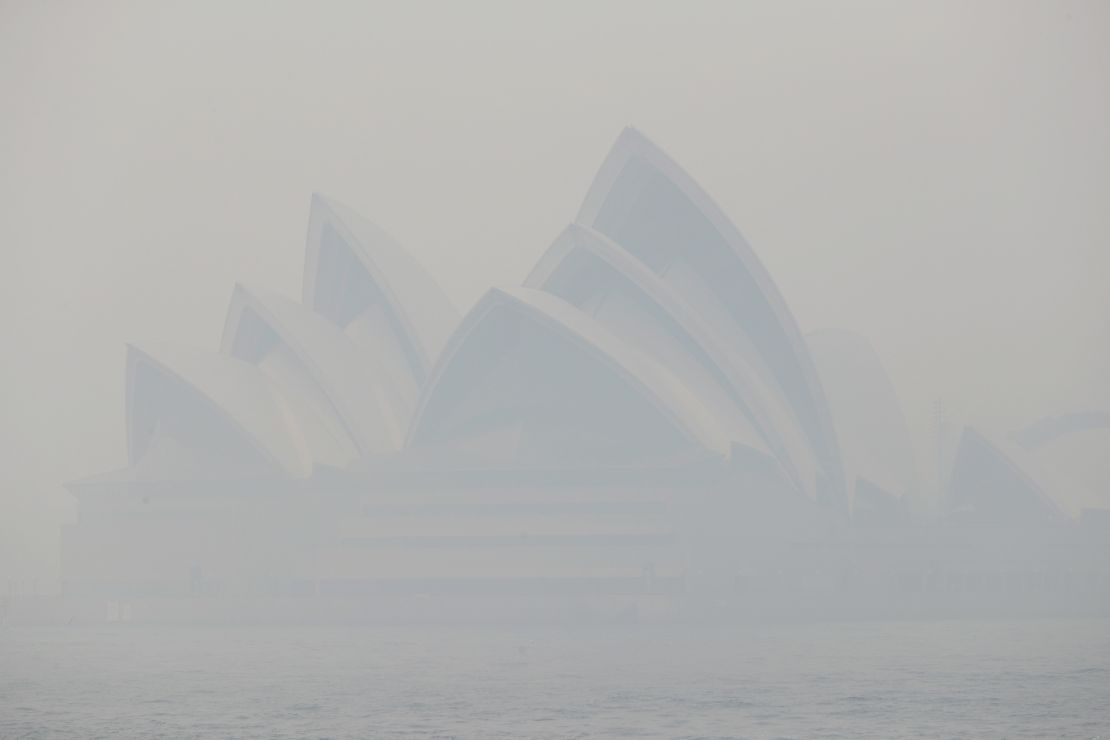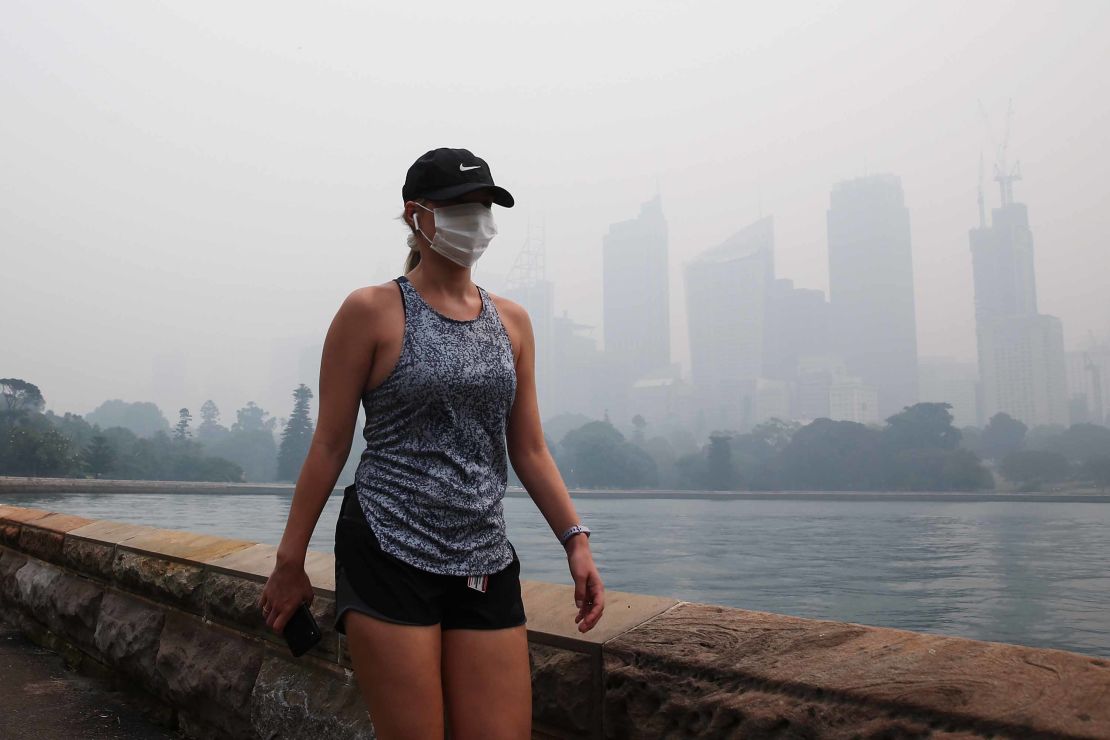 Famous landmarks such as the Sydney Opera House and the Harbour Bridge disappeared behind the thick haze, which has been caused by ongoing bushfires on the city's outskirts.
The conditions set off fire alarms across Sydney and halted ferry services on the harbor.
Parents said on social media that their children had to be sent home from school because of the smog.
"The smoke is so bad my kids' school is closing and they're being sent home because they can't keep the smoke out of the building," one mother tweeted. "The smoke alarms keep going off."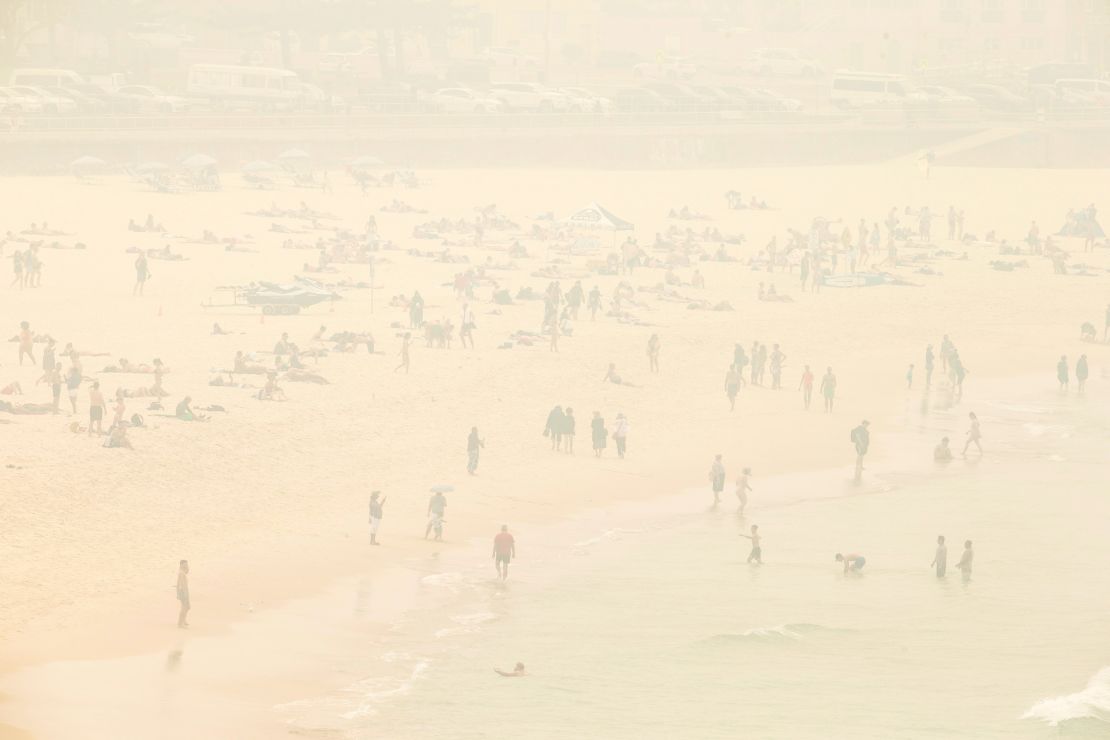 Smoke has shrouded the city, which has a population of more than five million people, for several weeks now – turning its normally blue skies orange and brown.
Around 2,700 firefighters were working to battle blazes in New South Wales on Tuesday, according to NSW Rural Fire Service, as 83 bushfires continue to burn across the state.
Temperatures soared across New South Wales on Tuesday, and authorities said that as of 5 p.m. local (1 a.m. ET), at least 40 fires had not yet been contained.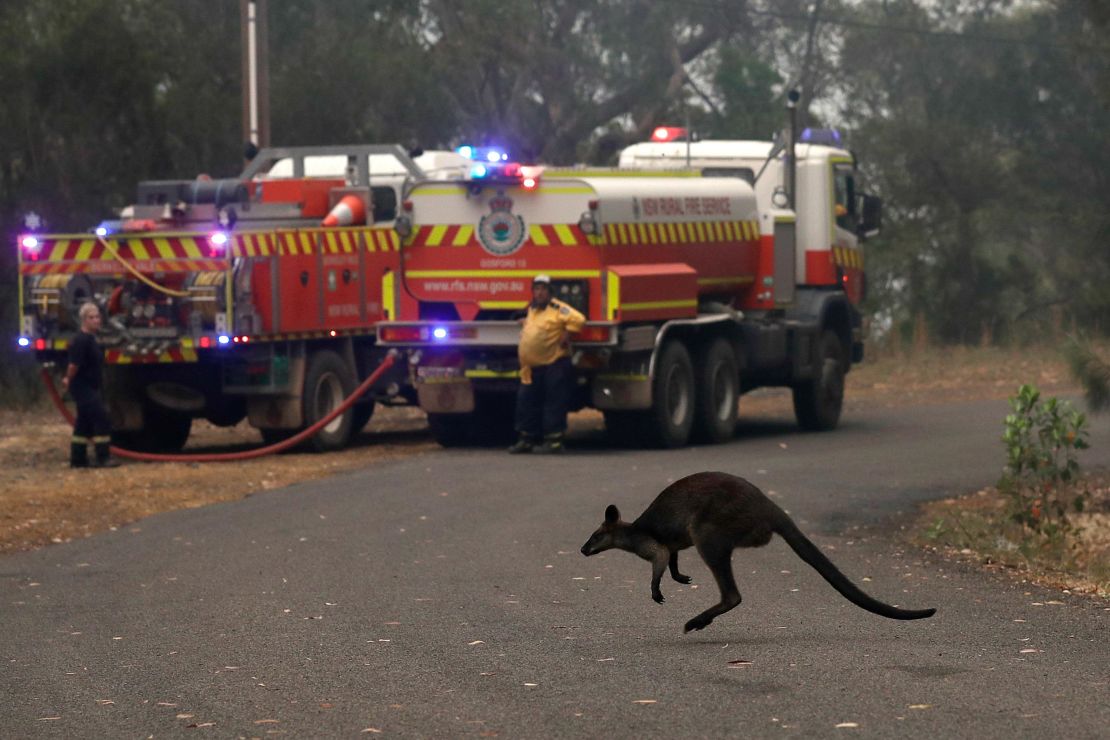 "The southerly change has arrived and is moving through the firegrounds," NSW Rural Fire Service tweeted on Tuesday afternoon. "The change will push the fires in a northerly direction."
Authorities reiterated that a total fire ban would remain in place on Wednesday in three ares of northern and central Sydney.
The situation is expected to improve on Wednesday as wind gusts begin to decline and cooler temperatures set in from an oncoming cold front – which increases the chance of rain.
CNN's Rob Shackelford and Alex Stambaugh contributed reporting.