Editor's Note: Samantha Vinograd is a CNN national security analyst. She is a senior adviser at the University of Delaware's Biden Institute, which is not affiliated with the Biden campaign. Vinograd served on President Barack Obama's National Security Council from 2009 to 2013 and at the Treasury Department under President George W. Bush. Follow her @sam_vinograd. The views expressed in this commentary are her own. View more opinion articles on CNN.
While Kim Jong Un may like hyperbole almost as much as President Donald Trump does, his regime's latest claim of successfully conducting "another crucial test" is a cause for serious concern as analysts determine exactly what transpired.
North Korea has given US negotiators until the end of the year to make a breakthrough in nuclear negotiations – by which it means giving into Kim's demands that the US give North Korea what it wants, like sanctions relief.
Kim's extortion campaign is probably premised on his assessment that President Trump will do anything to hold onto his love affair with Kim – no matter how blatantly Kim's cheating on it.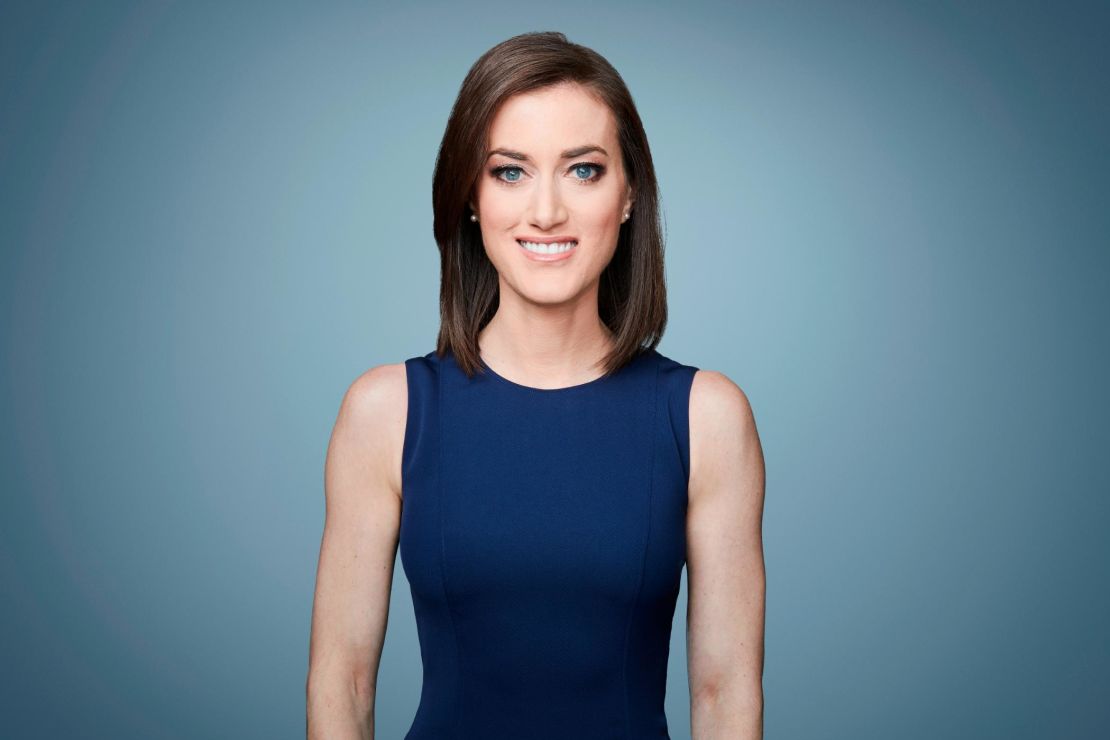 Trump issued an implicit threat to Kim last weekend after a suspected engine test at the Sohae Satellite launch facility – a facility US officials said Kim had pledged to dismantle. But, the credibility of any Trumpian threats to North Korea has weak legs, given Trump's past proclivity for pretending denuclearization negotiations are on track, no matter how badly Kim is behaving.
Trump will probably hold on tight to Kim as long as he can, regardless of North Korea's weapons tests, which endanger Americans and our allies and which violate UN resolutions. That may be because it's important to him politically. He probably wants to tout his relationship with Kim as a foreign policy success while on the campaign trail.
That's hard to do when Kim is testing weapons.
While we're all watching Kim's countdown clock, it's unclear how prepared the US is to respond to Kim's New Year's resolution to wreak more havoc unless his demands are met. While President Trump may be looking forward to more TV time over the holidays, it's essential – albeit unlikely – that he head to the Situation Room to review options for countering North Korean aggression.
Sneak peek
Analysts are reviewing what exactly North Korea tested on Friday at the Sohae Satellite launch site. This was the second test at the site in under a week, and the latest in a series of developments that the regime says are intended to "be fully applied to the development of another strategic weapon of the DPRK for definitely and reliably restraining and overpowering the nuclear threat of the US."
The two tests at Sohae could be the precursor to a satellite launch. North Korea last launched what it called a satellite into space in 2012. While North Korea claims that its space program is for peaceful purposes, many believe that the purported tests – and any launches – are a front for North Korea's missile program.
The UN Security Council passed a resolution in 2013 condemning the last satellite launch and imposed some new sanctions, indicating that North Korea used ballistic missile technology and violated UNSCR resolutions regarding North Korea's missile program.
Kim may now be giving us a sneak peek of what he has on tap for the coming weeks, including a space launch.
Trump has touted the fact that Kim hasn't tested long-range missiles or nuclear weapons – which he says Kim promised he wouldn't do – but that doesn't change the fact that Kim has been improving his missile capabilities for months now. North Korea has been conducting short-range missile tests since May, potentially as a warm-up exercise for testing what Trump is counting on him not to test: long-range missiles and a nuclear weapon.
The truth hurts
Denuclearization is a highway to nowhere in North Korea.
When North Korea's envoy to the UN said publicly last weekend that denuclearization was off the table, he was echoing what our own intelligence community (IC) has previously assessed. According to the Director of National Intelligence "Worldwide Threat Assessment" report, the IC "continues to assess that it is unlikely that North Korea will give up all of its WMD stockpiles."
In the past, Trump has claimed his own analysis is better than that of intelligent, intelligence experts, but so far the proof is in the pudding. North Korea has not taken steps to denuclearize, is saying it won't denuclearize and is testing weapons to pressure the US to give in to its demands, using the mirage of denuclearization negotiations as an excuse.
Turn a new leaf
Kim is trying to bully the US into giving in and agreeing to sanctions relief. But he has no intention of denuclearizing: Trump's charm offensive has fallen on deaf ears in Pyongyang.
With the expectation of more illegal and dangerous North Korean tests in the days ahead, if Trump really prioritized national security over his perceived need to point to North Korea as a foreign policy success on the campaign trail, he'd be sitting down with his experts to review what sticks he should add to the bag of carrots he's been giving Kim.
Trump's changed his tune, a bit, on Kim in recent weeks, noting that while he and Kim have a "very good" relationship there is a "certain hostility" in it. But, he shouldn't get into a war of words with Kim Jong Un, because it's unpresidential and because it's ineffective: Kim, unlike Trump, doesn't care what Trump says about him.
We have tools in the tool kit to increase pressure on North Korea. The UN Security Council can pass more sanctions resolutions to condemn North Korea's actions, but those won't matter unless two of Kim's biggest patrons – Russia and China – actually agree to enforce them.
North Korea has been able to exploit existing loopholes to get some relief from international sanctions, and with a Phase One trade deal between the US and China reportedly done, now is a fine time for Trump to ask Xi to work with him on closing these loopholes.
Trump also just met the Russian Foreign Minister and reportedly raised North Korea. One key problem is that the Chinese and Russian governments have encouraged the US to ease sanctions on North Korea, as part of a step by step denuclearization process. But if Kim continues to violate UN resolutions – with more missile and nuclear tests – the countries carrying Kim's water may be willing to change course.
North Korea is a tough nut to crack from an intelligence standpoint, of course. But, while exploring sanctions options, the administration should be reviewing covert options as well, including cyber tools which the US has deployed globally before.
Time for a united front
It is unlikely that Kim is going to stop testing missiles, including weapons that directly threaten American citizens.
That makes reviewing the US's missile defense posture, as well as its overall force posture more broadly, even more critical. President Trump is currently undermining that priority by fixating instead on cost-sharing arrangements with the South Koreans and Japanese for American troop presence there.
Get our free weekly newsletter
Sign up for CNN Opinion's new newsletter.
Now is the time we need a united front in the face of literal North Korean aggression, not schisms. In addition to disputes about defense spending, the Trump administration has also postponed joint military exercises with South Korea, in a move that US Secretary of Defense Mark Esper said was a "good faith" effort to keep denuclearization negotiations on track – in other words, to avoid upsetting Kim.
Heading into the New Year, we know what Kim's resolution is: to continue playing Trump. There are no easy answers when it comes to North Korea, but Trump can take a step in the right direction by being honest about what he likely considers an inconvenient truth: Kim isn't going to denuclearize and we need a different strategy.