Russian President Vladimir Putin's annual marathon press conference is a major media event in Russia, designed to show the country's "first person" in full command of the facts, and steadily steering a course for the new year.
This year's event was no different: Putin took questions from domestic and international press for around four hours and 20 minutes, without taking an intermission.
The top line for US and international media? Putin's reaction to US President Donald Trump's impeachment, just one day previous.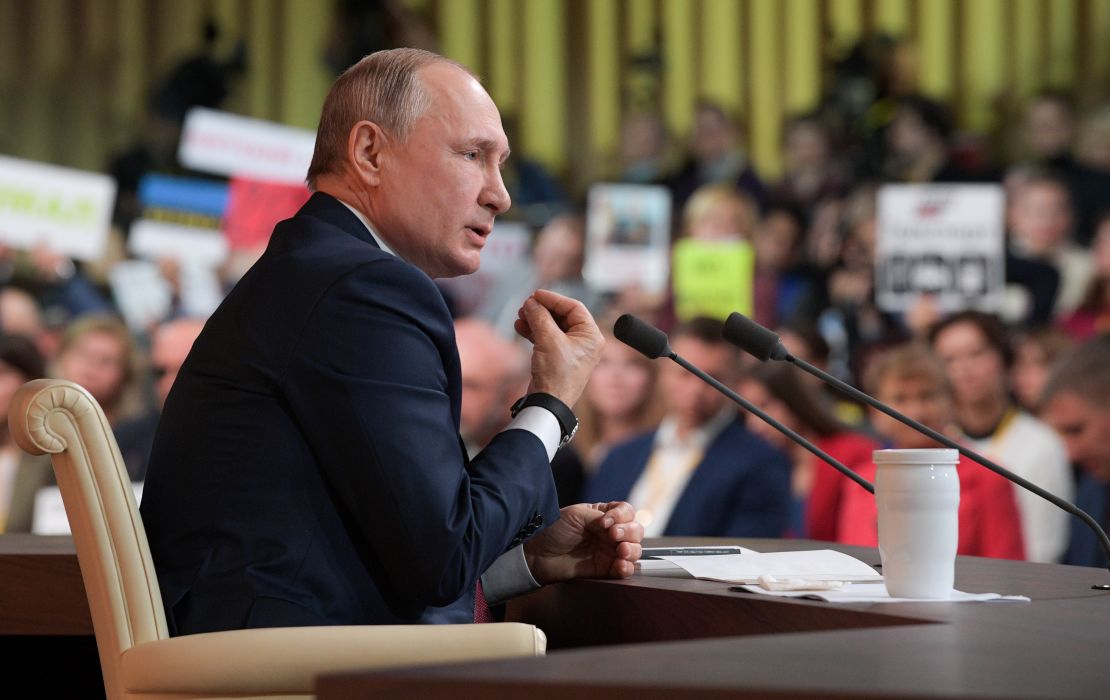 The impeachment of Trump, Putin said, was based on "made-up reasons," and was not likely to lead to the US President's removal.
"I actually really doubt that it [the Trump presidency] is ending, it still has to go through Senate where as far as I know the Republicans hold the majority so it's unlikely they will want to remove the representative of their party for some made-up reasons," he said.
In Russia, however, the impeachment drama drew less attention than Putin's press conference, the premier media event of the season.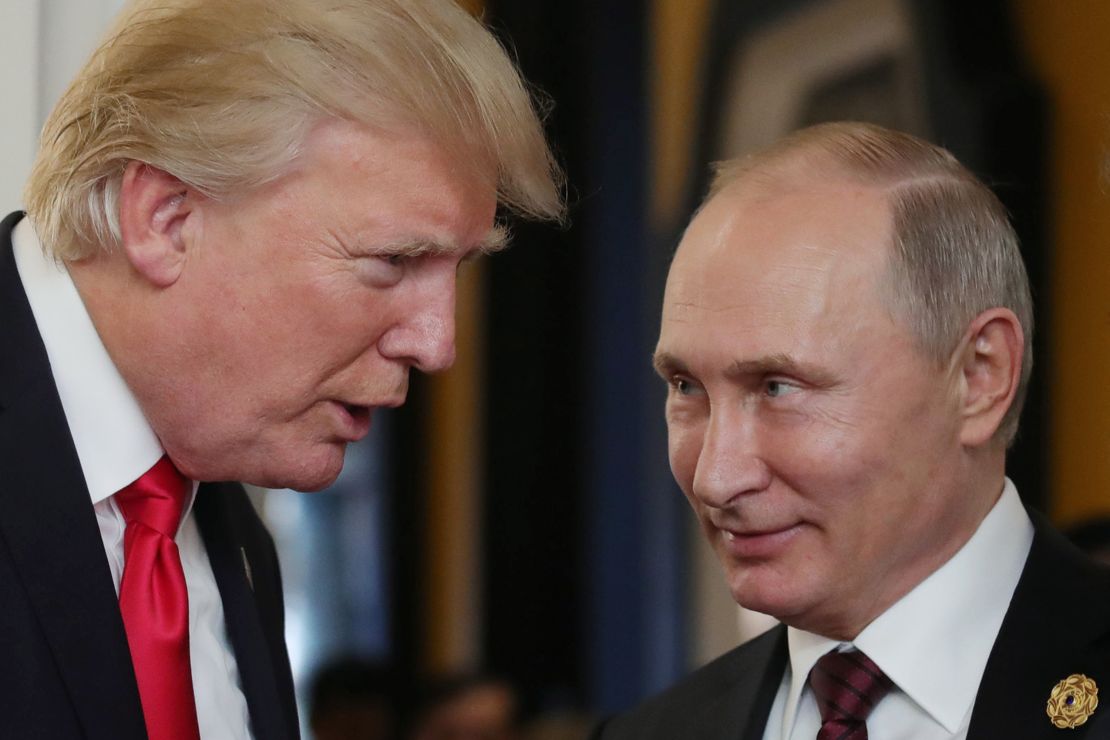 Much of the press conference was devoted to relatively narrow domestic issues: problems of urban waste disposal, long lines at government clinics, or the cost of domestic air travel to and from the far eastern peninsula of Kamchatka.
But Putin also caused a stir on social media when he suggested the Russian constitution might be amended to change a provision on term limits, sparking speculation about whether he plans to remain in office beyond 2024.
"What could be done with regard to this is to remove the 'consecutive' provision," the president said, answering a question about the possibility of constitutional amendments.
Putin is currently serving a fourth term in office, and the Russian constitution bars an individual from serving more than two consecutive terms as president. In theory, Putin must step aside after 2024, but there is intense speculation in Russian political circles that the constitution might be amended to allow him to serve unlimited terms – or that Putin might once again assume the office of prime minister, as he did after his second term as president.
It's unclear what, exactly, a constitutional amendment would mean for Russia's presidential succession. But Margarita Simonyan, the editor-in-chief of Russia's state-run RT network, ventured one guess, speculating on Twitter that it meant Putin would not seek another term as president.
"If anyone doubted whether the chief would go for another presidential term," she wrote. "It won't happen."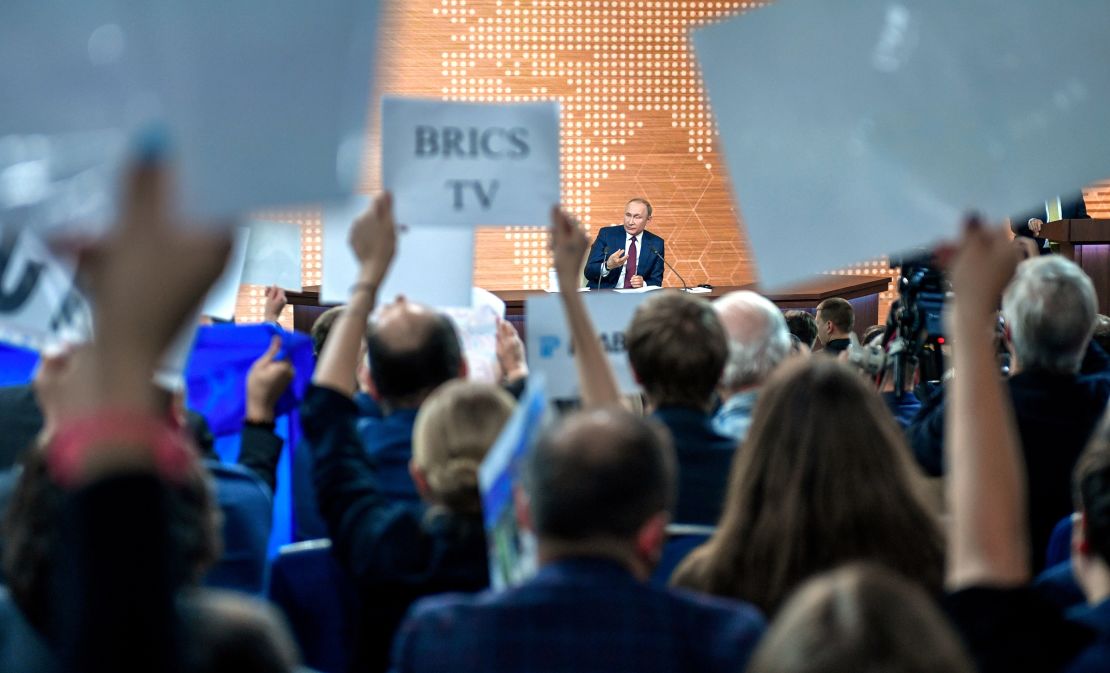 Putin didn't completely dodge hard issues. The Kremlin leader, for instance, did field questions about Russia's strained relations with other countries. But when asked to comment on past remarks by UK Prime Minister Boris Johnson – who once compared the Kremlin leader to Dobby the House Elf from the "Harry Potter" films – Putin said that he was unconcerned.
He was also uncompromising when asked about allegations of Russian state involvement in the killing of a former Chechen fighter in Berlin this summer, an incident that strained relations between Germany and Russia and led to the expulsion of two Russia diplomats.
Putin conceded that there had been "no official request" to extradite the Chechen before his murder, but called the man "an absolutely bloody killer."
As in the past, there would be no admission by Putin of any official Russian involvement in the case.
The Putin show did close, however, with a relatively sensitive question for Putin about his two daughters. Putin has in the past acknowledged – but not substantially discussed – his children, saying only in a previous press conference that they were not involved in politics or business and "keep a low profile."
In Thursday's presser, Putin managed to give an answer without acknowledging their names. And in classic fashion, he also managed to neither confirm nor deny any new details about that part of his private life.