Editor's Note: Ronald S. Lauder is president of the World Jewish Congress, which has just launched the #WeRemember campaign in the lead-up to International Holocaust Remembrance Day on January 27. He is also chairman of the Auschwitz-Birkenau Memorial Foundation. The views expressed in this commentary are his own. View more opinion on CNN.
Seventy-five years ago, the Soviet army reached Auschwitz-Birkenau, threw open the extermination camp's hateful gates and liberated those who had survived the Nazis' horrors. The complex's industry of death killed about 1 million Jews. This is an incontrovertible fact.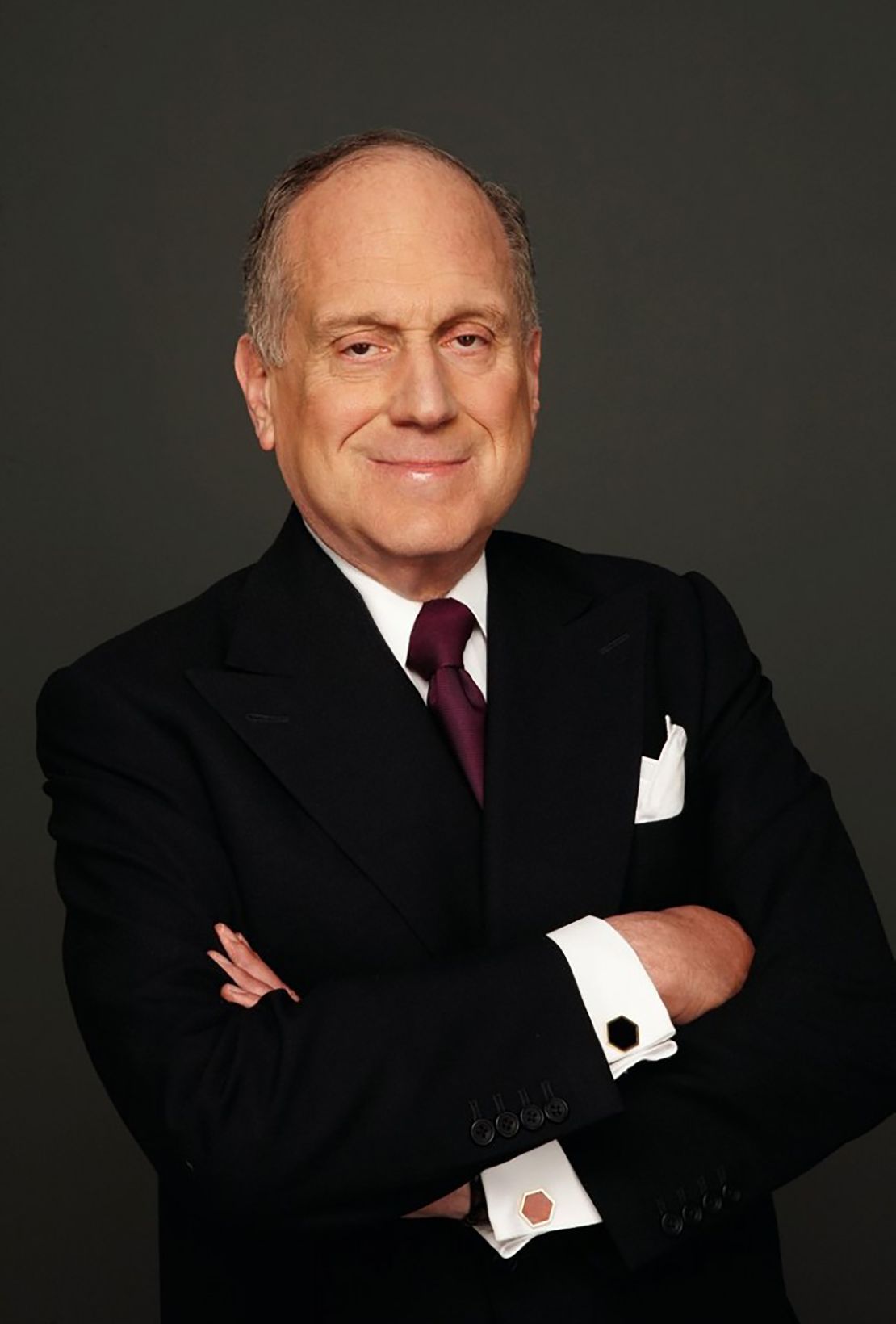 And yet, as eyewitness survivors age and pass away, we must focus on combating the passage of time's impact on remembering historical events. It's our collective responsibility to counter the dissemination of outright lies that threaten to dim the reality of the Holocaust's undeniable hatred.
According to the Conference on Jewish Material Claims Against Germany, a shocking 41% of US adults, and 66% of those between the ages of 18-34 do not recognize the name Auschwitz. Hate is rising as memories disappear, and deniers spread false and atrocious narratives to undermine those memories.
Universal Holocaust education is critical to ensure that not only do we never forget, but that our children and grandchildren fully comprehend the depth of the greatest crime in history, so nothing like it ever happens again. What remains at the site of Auschwitz-Birkenau must play a central role in our efforts, not only because of the scale of the slaughter there, but also because of the simple fact that it is one of the few remaining physical manifestations of the Nazi regime's Final Solution, which killed 6 million Jews.
Time is not our only obstacle. We must answer the resurgence of hatred that ignited an attempted extinction of the Jewish people. Anti-Semitism, white nationalism and other expressions of bigotry are on the rise across the globe. The attacks on synagogues in Pittsburgh and Halle, Germany, a mosque in New Zealand, and a Wal-Mart in El Paso might serve as heartbreaking reminders that history has the potential to repeat itself.
Preservation of fact, including the physical evidence left behind by both the victims and the perpetrators, is fundamental to educational efforts.
Last month, during German Chancellor Angela Merkel's first official visit to the former Nazi concentration and extermination camp at Auschwitz-Birkenau, I had the pleasure of accompanying her as she saw conservators at work in the memorial and museum's Conservation Laboratories. Merkel did not limit herself to paying respects; she announced that Germany would be doubling its initial 60 million euro commitment to the Auschwitz-Birkenau Foundation in order to support the foundation's mission of preserving the site's remains.
But Merkel's commitment, and Germany's recognition of its responsibility more broadly, are not enough – extremism and hate remain extremely dangerous worldwide phenomena.
We need not leave to our imagination what might happen if such hate is left to fester unchallenged. We can see the outcome in the graves of Cambodia, Rwanda, Srebrenica, Darfur, Myanmar and elsewhere.
The Holocaust represents the deepest depravity to which humanity has ever descended: the machinery of death, designed to wipe an entire people from the earth; the billowing smoke that Jews saw and smelled as they emerged from cattle cars, directly into a "selection" process that culled the temporarily useful from those who would be dead within hours; the monstrous dehumanization of millions upon millions of human beings in the name of an ideology of racial purity and superiority.
All of it must be forever known, passed down and taught, if we are to have any hope that humanity's capacity for hate does not overcome us again.
Going to Auschwitz-Birkenau, passing through that ominous gate, walking the fields now covered with frost, is an experience that is difficult to convey. I am grateful to those like Merkel who have made public declarations to prioritize Holocaust education and eradicate the hatred rooted in ignorance. I welcome the many world leaders who will join us at the memorial site in Poland on January 27, when we commemorate the 75th anniversary of the former camp's liberation, and challenge each of them to commit to universal Holocaust education.
The momentous gathering on International Holocaust Remembrance Day is likely to be one of the last opportunities for the world to join with survivors to pay homage to the camp's victims. As we hear the stories of those who tragically perished, and as we listen to the horrific facts shared by those who survived, we must each own that truth – and it's a truth which must be reshared everywhere.
On this anniversary, let us commit to not stay silent as hundreds of survivors bravely return to Auschwitz, many for the first time since their liberation. Hear their stories. Commit, along with the leaders of countries from around the world who will stand in that terrible place, to making sure this history is never forgotten.
We must preserve what remains, and on this anniversary, recommit ourselves to teaching Auschwitz's lessons around the world. Only then will we be sure that "never again" truly means never again.