Editor's Note: Kate Andersen Brower is the author of "First Women: The Grace and Power of America's Modern First Ladies" and "The Residence: Inside the Private World of the White House." Brower worked as a journalist in the Washington, D.C., bureau of Bloomberg News from 2006 to 2012. The opinions expressed here are hers. Read more opinion on CNN.
Michael Bloomberg, now a contender for the 2020 Democratic nomination for president, once failed to make the cut for the nation's second highest position. In 2008, Bloomberg was a potential vice-presidential pick for Barack Obama. His name was on a list with about 20 others at the very earliest stages of the search. But it was not long before he abruptly dropped off that list, as I found when I was reporting for my book, "First in Line." Bloomberg, it was soon decided, was a nonstarter.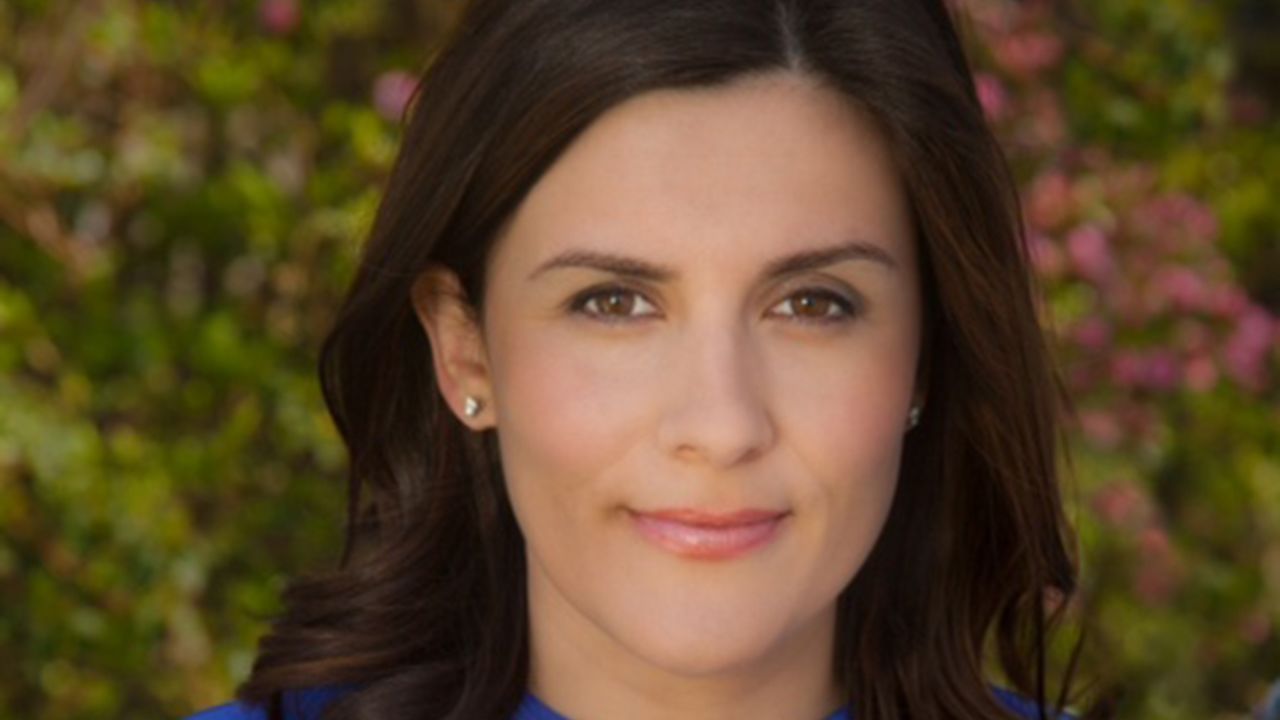 Fast forward 12 years and the billionaire – former New York mayor who is the co-founder, CEO, and owner of Bloomberg L.P., a privately-held financial, software, data, and media company – is surging in the polls as a late entry into the race. He is hoping to appeal to moderate voters and will, Wednesday night, face off with Democratic rivals for the first time. If the billionaire businessman does become the Democratic party's nominee, though, then voters will be forced to choose between a sitting president who has been accused of sexual assault and harassment (accusations which he denies) and a Democratic candidate who, not long ago, was considered too controversial to be a running mate – in part because of accusations that he fostered a hostile workplace environment for female employees. (Bloomberg's campaign said through a spokesperson that "Mike simply does not tolerate any kind of discrimination or harassment.")
Here's my question: Will voters wonder whether we can't do better than two billionaires who are accused of demeaning women?
In the #MeToo era, we should be demanding more from our leaders. In the infamous 2005 Access Hollywood tape, which was made public a month before the 2016 election, Trump was caught in a recording talking with host Billy Bush about sexually assaulting women with impunity: "When you're a star they let you do it," he said. "Grab them by the pussy. You can do anything." (Trump later downplayed his comments as "locker room talk;" he said he never kissed or groped women without consent.) While Mike Bloomberg is not being accused of sexual assault, as Trump has been, what he has allegedly said is disturbing. In 2020, we should not be forced to choose between the lesser of two evils.
Every major presidential candidate relies on experts in their party to help them pull together a list of potential running mates and to go through a process known as "vetting" – a process I devoted a chapter to in my book. There's a long list of qualifications, including whether they are capable of taking over the country if necessary. But first there's a review of publicly available material and it's at this preliminary stage when their past public statements and anything known about their personal lives is compiled and considered. In Bloomberg's case, a person deeply involved in the process who agreed to speak with me on the condition of anonymity said that once they started investigating his financial services and media company, Bloomberg L.P., they were surprised by what they found
One New York Times article published on May 2, 2008, noted that more than 50 women were accusing Bloomberg L.P. of discriminating against pregnant employees (a case that was eventually dismissed by a judge who said that there was "insufficient" evidence to show a pattern of discrimination "even if there were several isolated instances of individual discrimination.") More recent reporting from the Washington Post in 2020 detailed allegations that Bloomberg made crude remarks and fostered a culture at his company that was discriminatory against women. (I worked for Bloomberg News and left on good terms.) A number of those lawsuits have been settled, dismissed in his favor or closed after a plaintiff's failure to meet filing deadlines, the Post also reported.
One noteworthy case was filed in the late 1990s by a former sales executive who said she had told Bloomberg that she was pregnant. "Kill it!," he said, according to the plaintiff, who said he muttered, "Great! Number 16!" referring to the number of women in the company who were pregnant or on maternity leave. Bloomberg denied the allegations under oath and settled that case out of court for an undisclosed amount. The allegations do not involve inappropriate sexual conduct, they are focused on the workplace culture he fostered and the offensive things he allegedly said. But there was no disputing it for Obama's vetting team: Bloomberg was absolutely off the table. The three finalists were far less controversial: Joe Biden, Indiana senator Evan Bayh, and Virginia senator Tim Kaine.
Bloomberg has personally poured more than $400 million into television, radio, and digital ads promoting his candidacy. He has a campaign staff of over 2,000, and while he has not yet faced a serious challenge, he is scheduled to make his first appearance on Wednesday on a presidential debate stage – where the stakes are at their highest – and his aides and others expect him to be the center of attention when he does. He met the Democratic National Committee-mandated polling threshold on Tuesday with an NPR/PBS NewsHour/Marist survey finding the former New York mayor at 19% nationally. He is pursuing an unorthodox strategy, skipping the first four contests and focusing instead on Super Tuesday when many states, including California and Virginia vote, on March 3.
Not long after Bloomberg made his November announcement that he was entering the race one of his rivals, Sen. Elizabeth Warren of Massachusetts, seized the opportunity to criticize the practice of nondisclosure agreements and said at a campaign stop in Iowa that these agreements are "a way for people to hide bad things they've done." Bloomberg, she said, should release his former employees from their agreements.
Bloomberg's response to Warren did not sound apologetic. "Maybe," he said, "the senator should worry about herself and I'll focus on myself." He stands by these NDAs. "You can't just walk away from it. They're legal agreements, and for all I know the other side wouldn't want to get out of it."
He has repeatedly apologized for the "stop-and-frisk" policy. As mayor of New York he supported the police practice of temporarily holding and searching residents who were often black or Latino. But we hear no mea culpa for the ways in which he allegedly treated women. He has pledged to be a "champion" for women in the workplace and has said he has "depended on their leadership, their advice and their contributions" throughout his career. Bloomberg has denied saying that an employee should "kill" her unborn child. But his spokesman Stu Loeser told Washington Post reporter Michael Kranish, who wrote an in-depth piece on the allegations: "Mike openly admits that his words have not always aligned with his values and the way he has led his life and some of what he has said is disrespectful and wrong."
Perhaps our standards have fallen so precipitously since Donald Trump was elected that we don't think we deserve better. I think we do.