Editor's Note: Dean Obeidallah, a former attorney, is the host of SiriusXM radio's daily program "The Dean Obeidallah Show" and a columnist for The Daily Beast. Follow him @DeanObeidallah. The opinions expressed in this commentary are his own. View more opinion articles on CNN.
I live in New York City, where we are short of the medical supplies, especially ventilators, needed to keep people alive who are seriously ill due to coronavirus. No one wants to contract Covid-19. But in New York, many people, including myself, hope that if we get infected, it happens before medical supplies have run out to increase our chances of survival. I can't believe in 2020 in the United States of America it has to come to this. But this is where we are, America.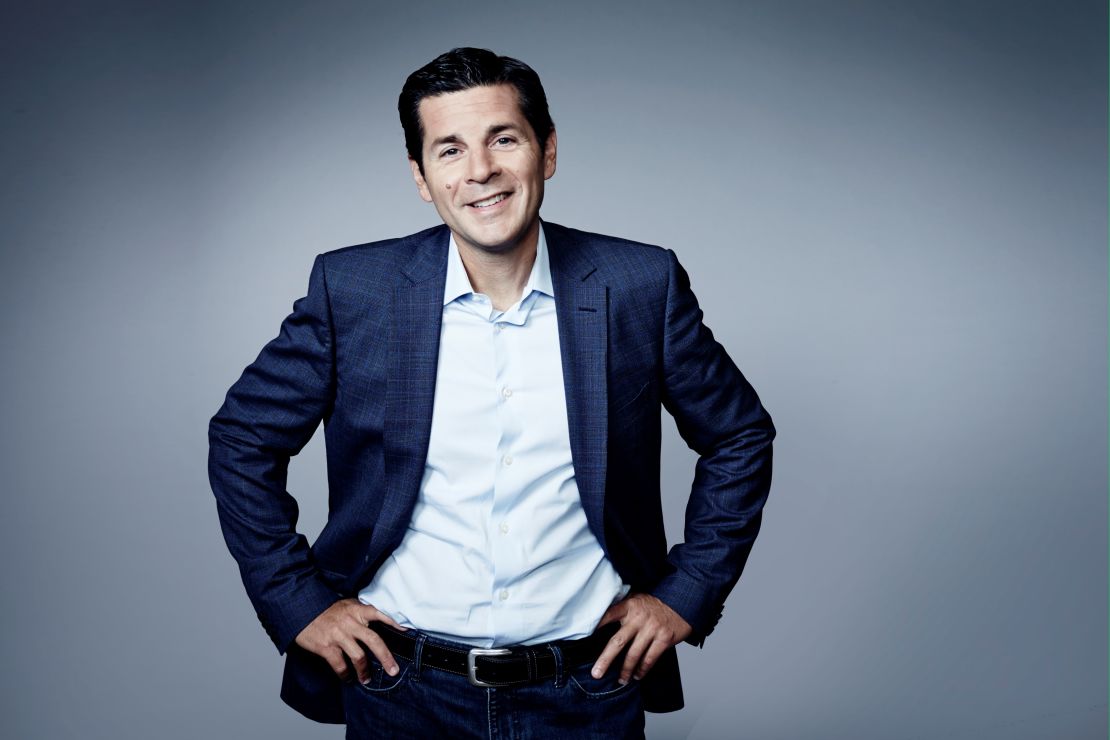 For the rest of the country, here's the hard truth: We are your future. That was the message sent Tuesday by New York Gov. Andrew Cuomo as he made a desperate plea to the nation to care about what happens to those living in the Empire State. An impassioned Cuomo, who has become "America's Governor" much the way Rudy Giuliani became "America's Mayor" after 9/11, laid out bluntly, "Where we are today, you will be in three weeks or four weeks or five weeks or six weeks."
The New York governor then made it clear. "What we do here will chart the course for what we do in your city and in your community," he said, urging the federal government to use the state as a "test case" by deploying resources vitally needed now. Cuomo continued with a plea to the federal government and America alike for medical supplies to be immediately sent to New York: "I'm asking you to help New York to help yourselves."
Cuomo is right. New York is now the epicenter of America's virus outbreak, with more than 30,800 cases and more than 275 deaths as of Wednesday.
If the federal government follows Cuomo's lead and commits the resources needed to battle the virus in New York, it could create an effective and lifesaving road map for other cities and communities that face a major outbreak in the weeks that follow. This helps all Americans, not just New Yorkers.
Yet despite these facts and Cuomo's urgent pleas, the Trump administration seemingly needs to be begged, cajoled and publicly called out over and over to get it to do the right thing. Cuomo has pressed Trump to use the Defense Production Act (DPA), which he invoked through an executive order last week, to address the shortfall in medical supplies, especially the roughly 30,000 ventilators expected to be needed in New York.
However, instead of using the DPA to order companies to manufacture the ventilators desperately needed, the Trump administration initially sent the state only 400, which arrived on Tuesday.
That measly offer prompted Cuomo to understandably lash out at the Trump administration, "What am I going to do with 400 ventilators when I need 30,000?" adding, "You pick the 26,000 people who are going to die because you only sent 400 ventilators."
Thankfully, Cuomo's words seemed to have had an effect. The federal government promised to ship 4,000 additional ventilators this week, although this is still woefully short of what's needed.
However, through this all, Trump has not utilized the full powers available to him under the DPA to order corporations to manufacture equipment like ventilators or testing kits. (On Tuesday, a morning announcement by the head of the Federal Emergency Management Agency (FEMA) about using the DPA to acquire test kits was reversed by evening because the agency said it had been able to get the kits from the private market.) This is despite the pleas to use the DPA not just from Cuomo, but also health care organizations like those representing doctors, nurses and hospitals workers, and even GOP Sen. Ted Cruz.
Cuomo noted that Trump administration's refusal to nationalize the purchase of medical supplies has resulted in states competing to buy these vital resources, causing price gouging. Last Thursday, Trump rejected the notion that more aggressive federal intervention was necessary, saying the federal government is "not a shipping clerk" for states who need medical supplies.
Yet Trump seems to prefer to rely on companies to volunteer to make these lifesaving goods in the absence of purchasing guarantees. But the glaring problem with this ad hoc approach, as Cuomo called it, is that it lacks certainty on when supplies will be provided and the quantity that will be produced.
To be clear, despite Trump's suggestion that the DPA is akin to nationalizing companies, as done in countries like Venezuela, these companies would not be doing work under the DPA for free. As Cuomo has said, the corporations enlisted in this battle will "get paid handsomely."
Trump claims he's a wartime president. It's time he started acting like one by using New York as the proving ground to show America he's up to the challenge. Trump will be not only helping people in New York but creating a nationwide template to combat this deadly virus.