Editor's Note: Riaan Manser is an international explorer, author, speaker and holder of numerous world records. The views expressed in this commentary are his own. View more opinion on CNN.
The worst part of living in isolation, assuming you are not starving or homeless, is that fundamental elements of your life are exposed for what they are. You can no longer hide from the hard truths about your most intimate relationships.
Sometimes the truths that surface can be difficult to digest. But they can also lead to a greater understanding and appreciation of your loved ones. And I should know – I was forced to reckon with those truths over six years ago.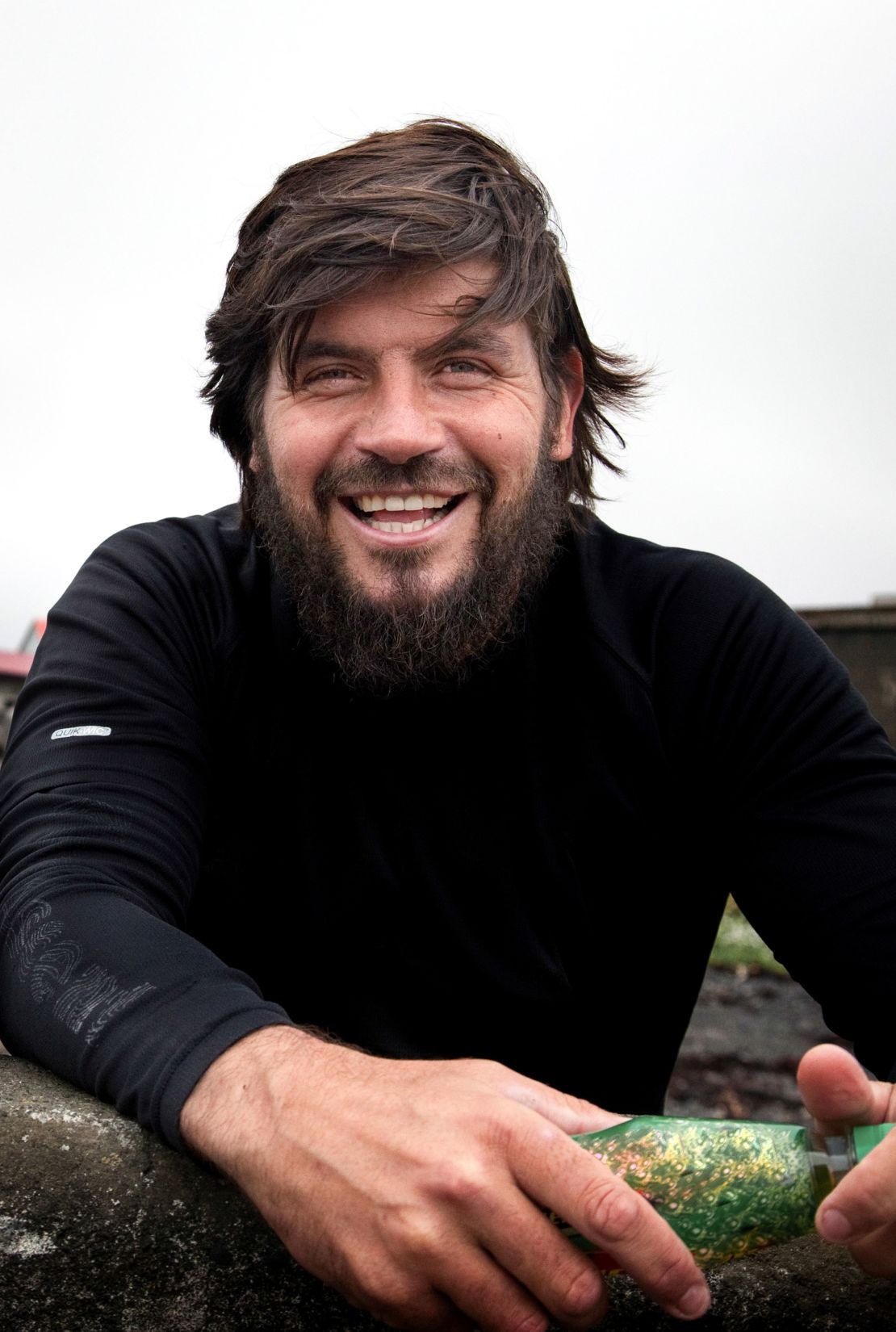 In December 2013, my girlfriend and I, who had been dating for 14 years, decided it would be a great idea to attempt something no one else in modern history had ever successfully done. We would row in a boat, approximately 22.5 feet long, from Agadir, Morocco, all the way to mainland USA – destination: Statue of Liberty; distance: approximately 7,000 miles.
If there was one way to test the limits of a relationship, we thought, this would surely be it.
To say we were unevenly matched for this adventure is an understatement. I am a seasoned explorer with almost two decades of world-record journeys behind me, and Vasti, my then-girlfriend, was an attorney of the South African high court in Cape Town with limited high seas experiences.
We were in for a rough ride, never mind the hurricanes or tsunamis. The following story is one of many events we had to endure and digest.
Approximately 1,250 miles and 30 days into our ocean crossing, we rowed into a massive north Atlantic storm. Thirty-five foot swells were breaking all around us. It was as though we were stuck going up and down an elevator in a tall building – but with little to support us from toppling overboard.
Despite our fear, we kept rowing and rowing, refusing to verbalize just how frightened we were. And, for a few hours, we were able to evade the worst of the swells.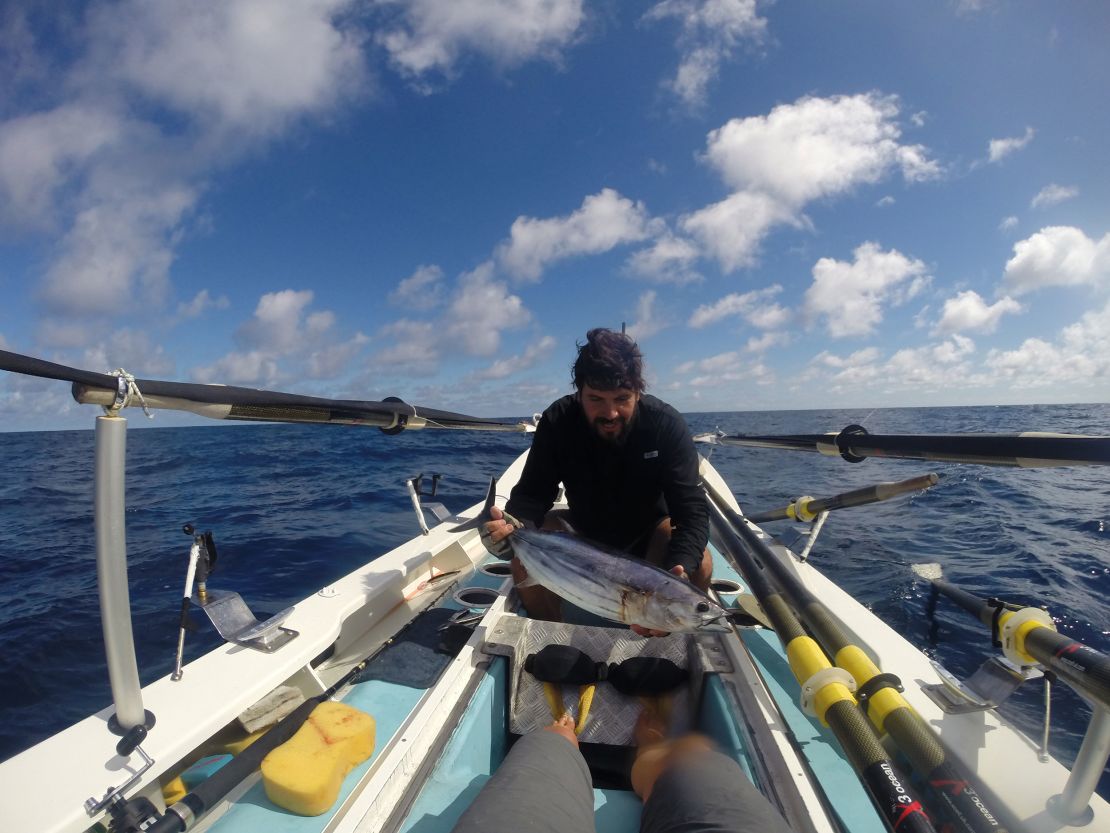 But then, Vasti remembers, everything changed. A violent force from one wave hit the boat, lifting it and then capsizing it. I was thrown from what little safety I had into the open waters.
I swirled around under water, not knowing which way was up or down, gasping for air. Meanwhile, Vasti was stuck underneath the boat, still trapped in her seat by her foot harness. How was this going to end?
Luck, perhaps, saved us. The anchor rope had entwined with my legs and gave me something to grab onto, while Vasti eventually forced the boat to self-right, as it is designed to do. With her help, I was able to thrust myself back into the boat – and to continue our journey together.
What had just happened could have ended very differently – Vasti could have been severely injured by the large mounted oars, and I could have been washed away into the middle of the Atlantic Ocean.
We were fortunate, but our relationship was not.
Two days later, things fell apart. We had an intense argument about something most would consider trivial. After the capsize, our electronics had been badly damaged and left us with zero communication with the outside world. Vasti had taken offense that I was attempting to repair this equipment on my own; she wanted to be included in the repair process as well. As she put it, she was capable of doing more than just our dishes.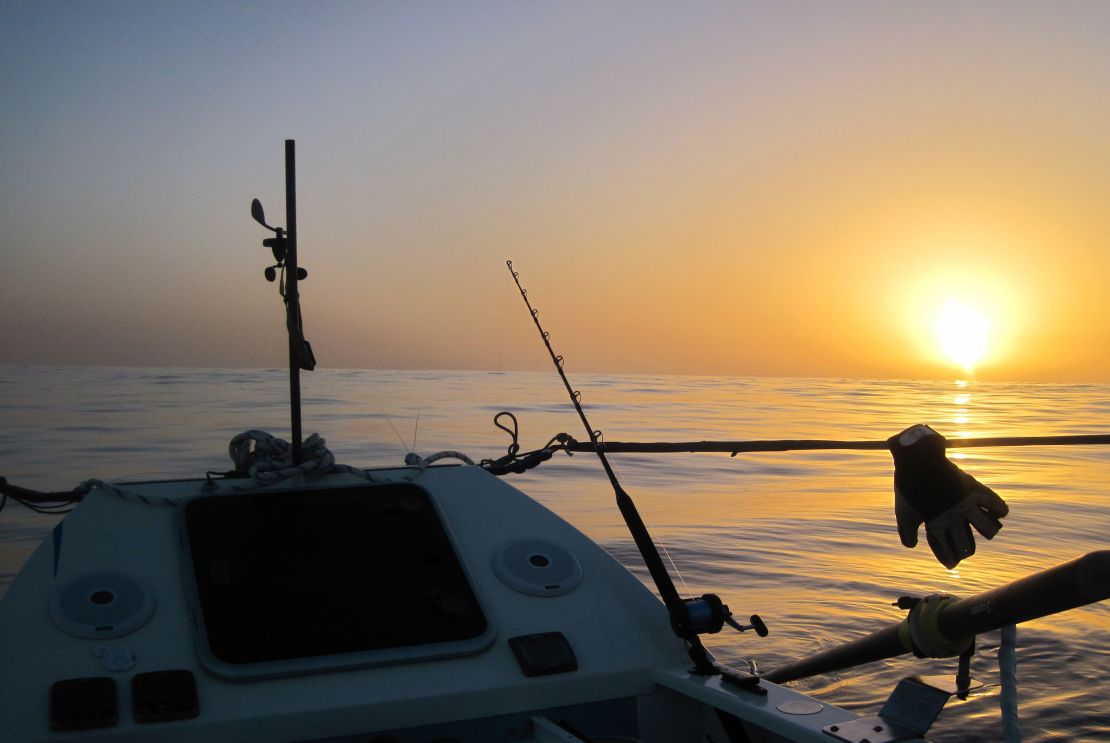 The argument escalated and escalated. But there was nowhere to go, nowhere to run. And so, we began to get more brutal in our attacks. It ended with me telling her that I had never really loved her. If she ever had had any idea that I did, then she was imagining it. She retaliated by telling me she also had never loved me and was only with me because she felt sorry for me.
For the next two and a half days, we said nothing to each other – not a word.
Eventually, we relented and started to communicate. While neither of us could tell you where we got the strength to do this, we knew we simply had to. We both realized we had to apologize for saying things we did not actually believe. Of course, we loved each other, but, as in every other relationship, there were also issues – and we needed to work through them.
We started to speak frankly about harboured frustrations we both had – we were being truly honest for the first time in 14 years. We both wanted a future together, but as Vasti explained, not all women were satisfied just being long-term girlfriends. She wanted a permanent commitment from me.
In having such a frank discussion, we realized we were actually better matched for this journey than we had thought. When it mattered most – such as when our boat had capsized, one of several life-threatening incidents across the Atlantic – we had been fully capable of getting the job done.
After 173 days of travel – 133 of which had been in absolute isolation – we rowed up the Hudson River, past the Statue of Liberty, making history together.
We followed our cross Atlantic adventure with a much-anticipated wedding in May 2016 – and, of course, another rowing adventure from San Francisco to Hawaii for a unique honeymoon experience. This effort earned us another world record for the fastest row ever for this crossing.
At the start of the national lockdown in South Africa, where Vasti and I now live, we recognized that our ability to survive a new period of isolation would force us, once again, to rely on each other for strength and support.
Get our free weekly newsletter
Sign up for CNN Opinion's new newsletter.
And while we know there will be moments of tension – and perhaps a few frivolous arguments along the way – we are trying to carry the lessons of our ocean crossing journeys with us on land, and to impart them to others.
We are giving each other more space, or as much as you can under one roof. We are trying harder to listen more intently to each other. And we are doing our best to be as honest and transparent as we can be about our feelings and frustrations.
But, most importantly, we are remembering we are in this together, and we have a job to get done: Helping to keep the world safe from the worst of the coronavirus.