Sunshine Coast, Australia
CNN
—
For one minute on Saturday, millions of people in two countries were united by silence. Australians and New Zealanders paused at dawn on April 25 to commemorate the lives lost during war.
For the neighboring nations, Anzac Day is a day of remembrance to mark the first major military mission for the Australian and New Zealand Army Corps – the Anzacs – who faced fierce resistance from Ottoman fighters after landing on the Gallipoli peninsula, in Turkey, in 1915.
It's a battlefield known for igniting the Anzac spirit, and a legacy of mateship, into the DNA of both countries.
Mateship, an egalitarian concept, is characterized by ingenuity, honesty, humor, courage and compassion. It calls on communities to come together during hardship, adapt to challenging circumstances and provide a fair go for all.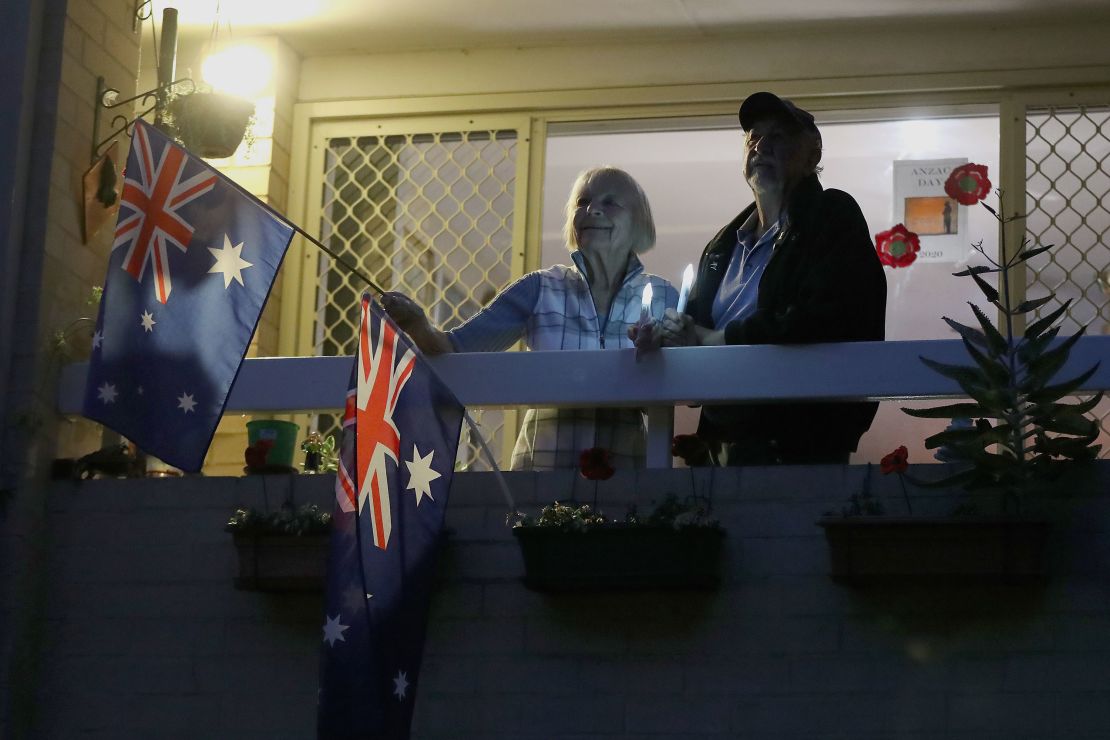 For 15-year-old Australian Patrick Stibbard, mateship means looking out for one another. On Saturday, like millions of other Australians and New Zealanders, he stood on his driveway to pay his respects to the Anzacs.
Traditional dawn services were canceled this year due to the coronavirus lockdown. Instead, musicians were encouraged to play the bugle call, "The Last Post," at home, while their neighbors lit candles and marked a minute of silence.
It was the first time Stibbard had played the "The Last Post," adding to the echo of trumpets, snare drums, bagpipes (and a couple of barking dogs) that broke the silence of the Sunshine Coast suburbia early Saturday. The inspiration behind the brass notes, his grandad who served in the Vietnam War, stood beaming with pride at the end of the driveway.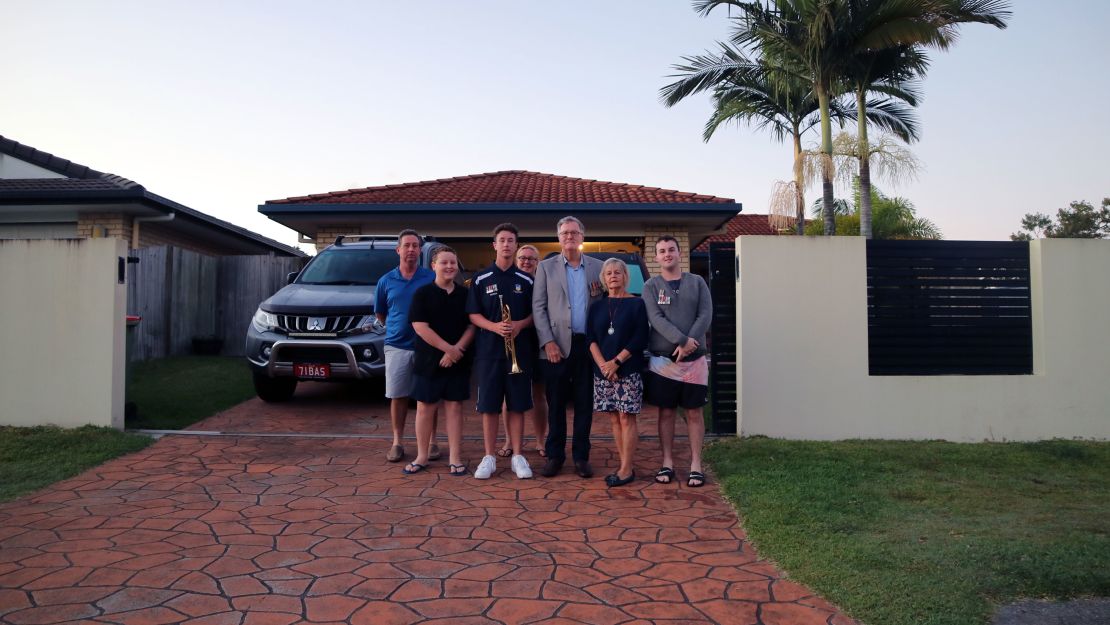 "We can all live the way we do because he fought for us," Patrick said. "It made me feel really special to have him standing there."
For many Australians, the 60 seconds of silence felt all the more poignant this year. It was a tribute not only to those who served and sacrificed on battlefields abroad, but also the frontline heroes fighting Covid-19 right now at home.
Consecutive crises
Coronavirus is not the only crisis Australia has confronted this year.
For 240 days over the summer, the country burned. Thirty-three people and over a billion animals died, 18 million hectares of land were scorched, and thousands of houses were destroyed.