Editor's Note: Julian Zelizer, a CNN political analyst, is a professor of history and public affairs at Princeton University and author of the forthcoming book, "Burning Down the House: Newt Gingrich, the Fall of a Speaker, and the Rise of the New Republican Party." Follow him on Twitter: @julianzelizer. The views expressed in this commentary are his own. View more opinion at CNN.
With the nation in the middle of a horrendous pandemic, President Donald Trump has decided to devote much of his time fueling the "Obamagate" conspiracy. Trump went on a Twitter rampage this past week, sharing falsehoods and misleading claims that promote the conspiracy theory that former President Barack Obama led a supposed "coup" to sabotage his presidency.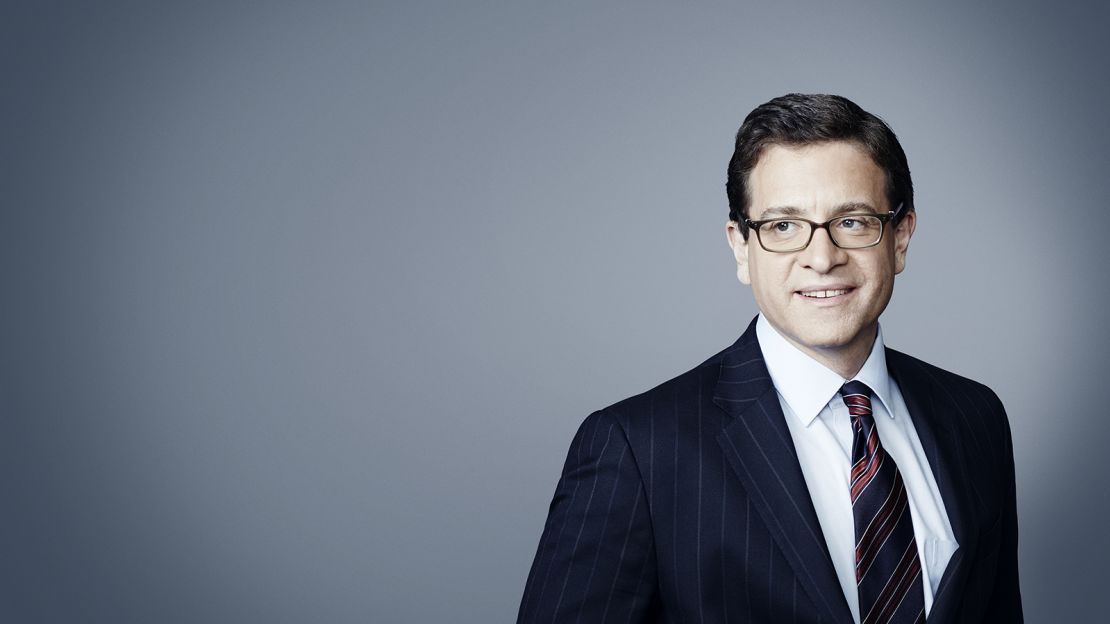 But when a Washington Post reporter pressed Trump earlier this week to explain what Obama did, the President failed to clarify and said, "You know what the crime is. The crime is obvious to everybody. All you have to do is read the newspapers, except yours."
On Saturday morning, he started the day with a tweet that inaccurately stated: "Scandal has defined the Obama Administration."
What's clear is that President Trump is attacking Obama with the goal of discrediting his opponent in 2020: Joe Biden. Trump understands that he will never be a widely beloved public figure – he is more like the long list of "heels" in professional wrestling who gain their fame by stirring the fans to boo them. Though his base does love him, many voters profoundly dislike what he stands for and how he conducts himself. As president, Trump has not had much success reversing that fundamental reality, and his approval ratings have consistently clocked in under 50%.
So, what's Trump to do? How do you win reelection with a raging pandemic and an economy in decline? The answer is to convince voters that your opponent is just as unlikable as you. That was the strategy Trump used in 2016 with Hillary Clinton. As candidate, Trump did everything possible to tear down her reputation, stoking allegations of wrongdoing surrounding her use of a private email server as the centerpiece of his narrative. The State Department ultimately found "no persuasive evidence of systemic, deliberate mishandling of classified information." Ultimately, Trump was more intent on discrediting Clinton than he was extending an olive branch to those who disagreed with him and working to expand his voter base.
Now, he is attempting to do the same with Joe Biden. The challenge won't be easy, given Biden's image as a decent public servant who has overcome immense personal challenges. So far, former Senate aide Tara Reade's sexual assault allegation against Biden does not seem to have dented his 2020 election standing. (Biden has denied the allegations by saying "it never, never happened.") It also doesn't hurt that Biden has close ties with Obama, who continues to be a well-loved figure among the American public.
Trump initially tried to tear Biden down by using his son Hunter Biden's foreign business ties in an attempt to paint both father and son as corrupt (there is no evidence of wrongdoing by either Joe or Hunter Biden). But the strategy backfired, and the question ultimately turned to whether Trump had abused his own power. A majority of the House concluded that he had, and Trump was impeached. (He was later acquitted by the Republican-led Senate). Biden only grew stronger in the primaries.
Now, comes the second stage of the attack. One of Biden's greatest sources of strength derives from his work as vice president. During the Democratic primaries, it became clear how much those eight years benefited Biden – some of his Democratic opponents launched attacks on his past voting record on issues like criminal justice and the Iraq war, but they had trouble making a lasting impact because people largely remembered Biden as vice president, not as senator.
Given the Trump administration's chaotic response to the Covid-19 pandemic, Biden's experience in the White House remains an enormous asset for the Democratic Party. And while Biden has been communicating with the world from his basement studio in Delaware, trying to figure out how to mount a formidable digital campaign, Obama has started to deliver pointed messages about what the current administration is doing wrong. He will clearly continue to be a powerful and media-savvy voice in the remaining months before the election.
President Trump's response is predictable – he's going after Obama to undermine the foundation of Biden's reputation. By painting the Obama administration as corrupt and Nixonian, Trump may be trying to cast Biden as a new Spiro Agnew, Nixon's vice president who resigned in 1973 due to a tax evasion scandal.
Of course, the problem is that Obama wasn't corrupt and there isn't evidence that the previous administration was involved in some grand effort to set Trump up as a Russian stooge. Whatever one thinks of his policies and leadership, Obama's administration was also remarkably free from major scandals especially compared with other Presidents in recent times.
None of this will stop Trump from continuing to talk about "Obamagate," and it's safe to say there will be more fire coming Biden's way as we get closer to the election. But the "Obamagate" conspiracy theory needs to be understood in the context of the 2020 election. It is Trump's attempt to rewrite the history of his predecessor and use that revisionism as a way to get the public to like Joe Biden a little less, since he has trouble convincing them to like him a lot more.