Hong Kong is known for being a "city of protest," with people taking to the streets by the hundreds of thousands to hold their government to account.
Long before the Umbrella Movement or last year's sustained political unrest, this reputation was cemented in 2003, when mass marches against a proposed anti-sedition law known as Article 23 succeeded in forcing the government to shelve the legislation. In the 17 years since, despite promises to do so and much prodding from Beijing, no Hong Kong administration has dared restart this process.
This week, Beijing's patience ran out. On the back of more than six months of often violent pro-democracy protests in Hong Kong last year, the National People's Congress (NPC), China's rubber-stamp parliament, put forward plans to introduce a national security and anti-sedition law on the city's behalf, bypassing Hong Kong's legislature via a rarely used constitutional backdoor.
The details of the proposed law go far beyond what was put forward in 2003. As well as criminalizing "treason, secession, sedition (and) subversion" against the central government, it will also enable Chinese national security organs to operate in the city "to fulfill relevant duties to safeguard national security in accordance with the law."
Expected to be passed by the NPC later this month and promulgated in Hong Kong soon after, the law will have drastic effects on whole swaths of Hong Kong society, from the city's garrulous and defiant political sphere to media, education and international business.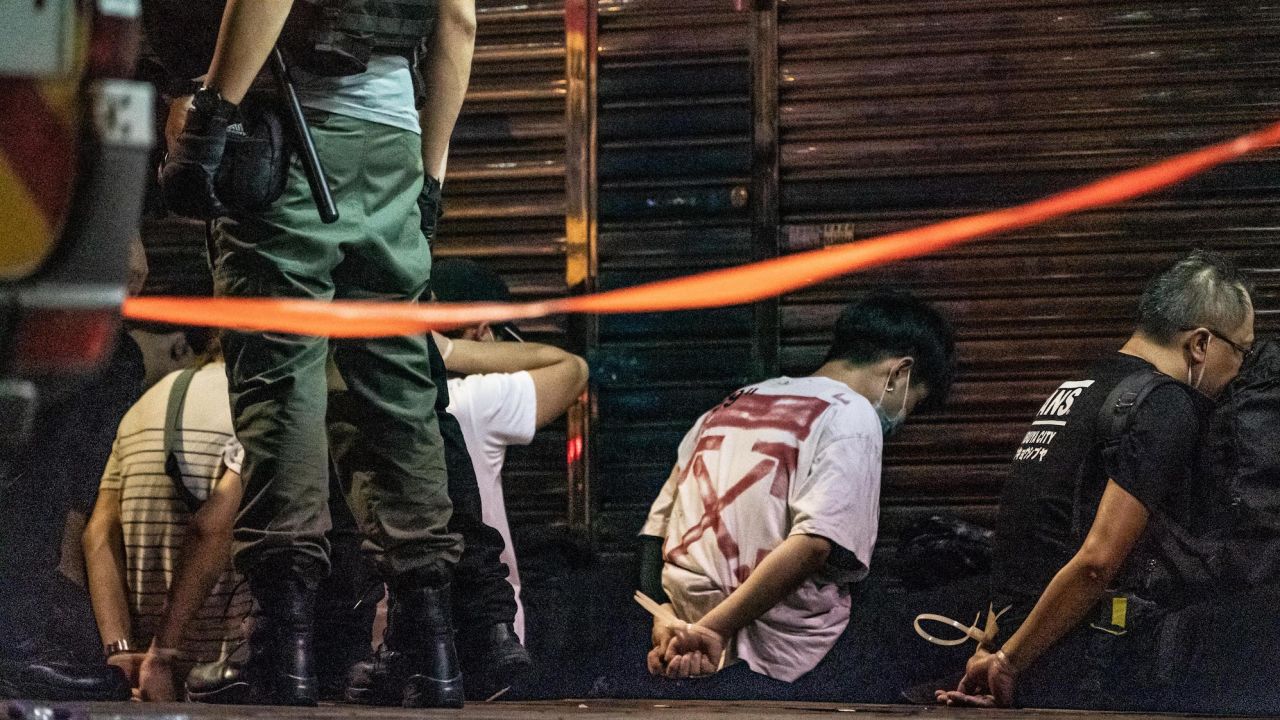 Broad application
Hong Kong has always prided itself on following the rule of law, with an independent judiciary and civil liberties far beyond what is allowed across the border in mainland China. The type of arbitrary punishment, secret detention and nakedly political prosecution common in the mainland is almost unheard of in the city.
These rights are enshrined within the Basic Law – the city's de facto constitution – and guaranteed (in theory) by an agreement between China and the United Kingdom when Hong Kong was handed over to Chinese rule in 1997. Hong Kong, unlike China, is also party to international treaties guaranteeing various civil liberties.
The new law challenges all of this. By criminalizing such a broad swath of ill-defined acts, it could give the authorities leeway to go after the city's opposition as they see fit.
In China, sweeping national security laws have been used to target human rights activists, lawyers, journalists and pro-democracy campaigners. Nobel Peace Prize laureate Liu Xiaobo, who died in 2017 after more than a decade behind bars, was convicted of "inciting subversion of state power."
Permitting China's security apparatus to operate in the city also raises the specter of extralegal persecution. Dissidents and activists in China are often disappeared by the authorities or threatened with arrest around sensitive events, and many journalists and lawyers are dragged in to "take tea" with the security services, during which they receive thinly-veiled threats about the potential consequences of their work.
What the proposed law means for Hong Kong:
- New national security law will criminalize "treason, secession, sedition (and) subversion" against the Chinese government.
- It will also permit Chinese security services to operate in Hong Kong "to fulfill relevant duties to safeguard national security in accordance with the law."
- Vaguely defined "subversion" laws have long been used to prosecute dissidents and activists in China.
- Rules will be imposed via a constitutional backdoor, bypassing city's legislature and damaging Hong Kong's reputation for upholding rule of law.
- May spark sanctions from Washington and a loss of Hong Kong's special trading status with the US, potentially devastating the city's economy.
Speaking at a news conference called by opposition lawmakers on Friday, Democratic Party legislator Helena Wong said that even the local government "will not be able to regulate what the agents do in Hong Kong."
Her colleague Claudia Mo told CNN that the news was proof that Beijing "will do anything to rein in Hong Kong at any cost."
"It's clear Beijing couldn't care less anymore what people think," she added.
Implementation of the law in Hong Kong could also prove to be a nightmare for the city's courts – which operate separately to the Chinese legal system and free of the political pressures put on mainland judges.
This does not mean the law is at much risk of being overturned, however. The NPC is the court of final appeal in Hong Kong and can issue an "interpretation" of any constitutional issue, essentially rewriting the Basic Law on the fly.
But the confusion and uncertainty the new rules may create, and a potential prolonged fight in the courts, could pose a major blow to the city's reputation for upholding the rule of law, which has long been seen as vital for Hong Kong's position as an international finance and business hub.