Editor's Note: Allison Hope is a writer whose work has been featured by The New York Times, The Washington Post, CNN, Slate and elsewhere. The views expressed here are the author's. Read more opinion on CNN.
The sight of thousands of topless women marching smack dab down the middle of Fifth Avenue in Manhattan would be a pretty provocative thing for the average person to see. For a 16-year-old just beginning to come to terms with her lesbian identity and connecting with the larger LGBTQ community for the first time, it was damn-near nirvana.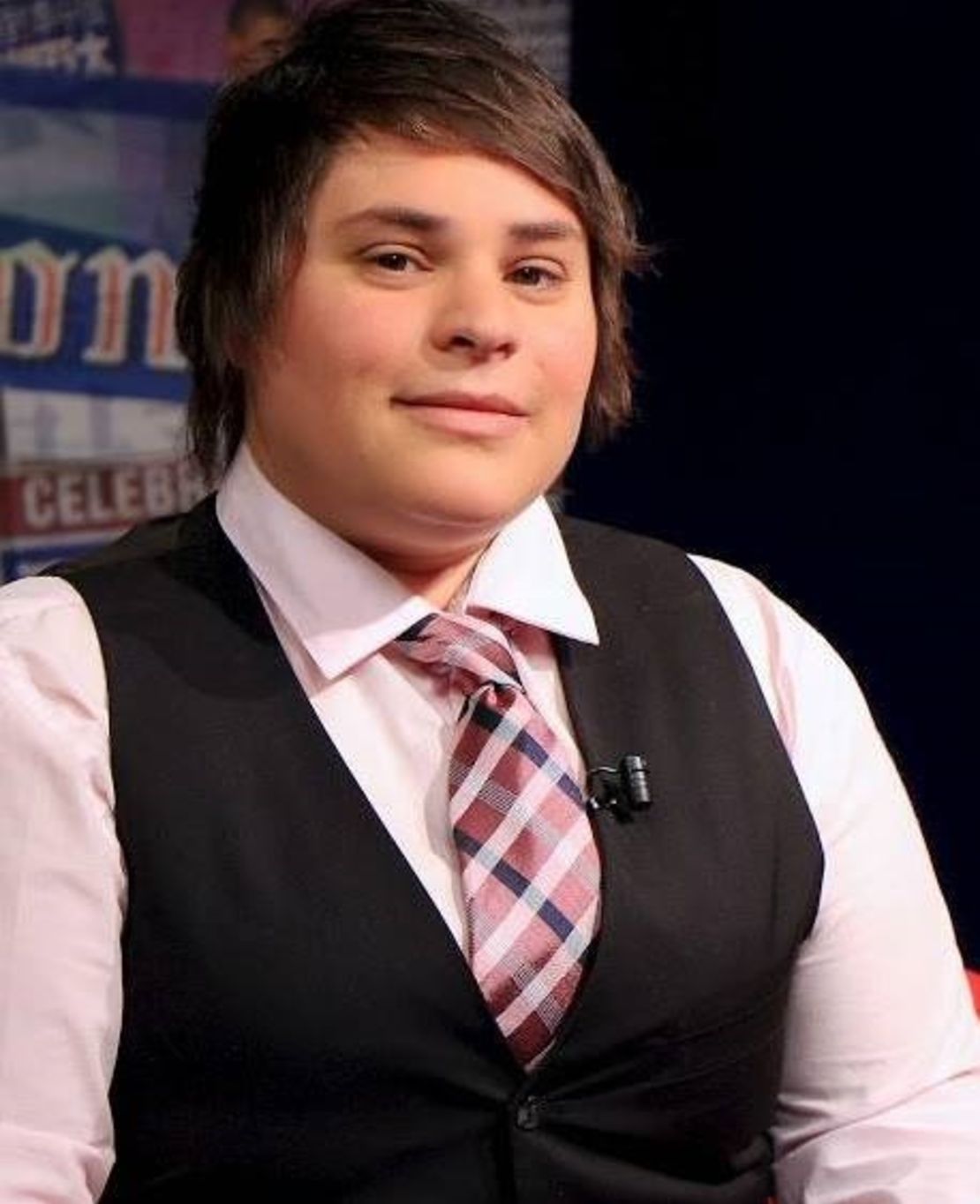 The event was Dyke March in the late 1990s, where lesbians took over New York City's main thoroughfare and militantly made it their own for roughly a mile. There were drums. And human-sized inflatable genitalia. And so many lesbians. Everyone was joyful, and also political – we were there to take up public space and not everyone shaved their armpits for the occasion.
That was my first taste of Pride – a stunning display of multi-colored flesh against the steel grey concrete of the city – and it was incredibly electric. As a lesbian who is no stranger to discrimination or the many ways LGBTQ Americans are isolated and marginalized, I never feel alone when I recall that memory. That was, and still is, the point.
Some years during Pride, the month of June that has become annual tradition for LGBTQ people around the world to celebrate their identities and communities, I have marched with companies I worked with, which meant tons of swag and rainbow t-shirts. And glitter. There was always glitter. For a while, an image of my closest friend circle marching down the street at Pride was the picture on Wikipedia to illustrate the page on lesbians. We were literally the definition of lesbian for many on the internet.
For a few years, I rode the route of the New York City Pride March with the Sirens, the "dykes on bikes" whose motorcycles kicked off the blocks-long, nationally-televised parade. I have a permanent scar on my leg from an overheated motorcycle muffler that I wear as a badge of honor to this day, along with many incredible memories. I got to thank Edie Windsor, right after her landmark Supreme Court case gave us all the right to wed, with my new wife at my side.
There is nothing like the feeling of belonging as thousands cheer you on down the city streets you call home and you get to completely own that day – nothing like the tears that well up when you see mothers, religious leaders, politicians, police officers and kids all there to support their LGBTQ loved ones.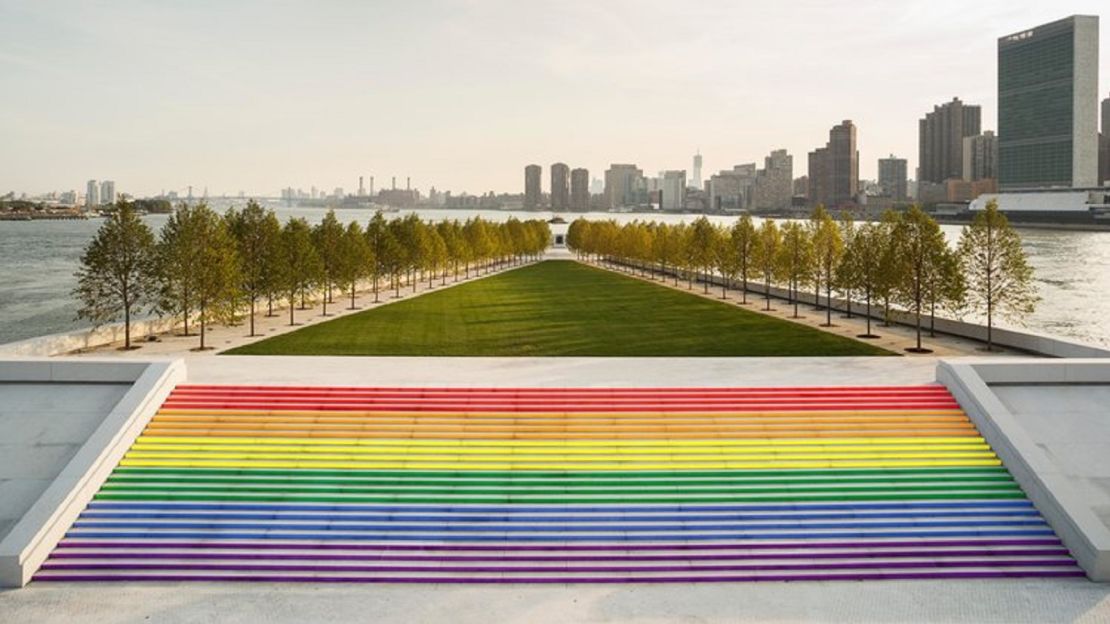 This year is different. Covid-19 is forcing us all, and as a result, Pride itself, to stay home.
There will be no big parades this year. There will be no crowds spilling out of the gay bars; no fundraisers for the LGBTQ nonprofits on the piers on Manhattan's west side; no spectators elbow-to-elbow – strangers becoming friends, friends becoming lovers. There will be no young gay or transgender person getting on a plane from their Midwestern town where they aren't out to come to New York, the place where they can be fully themselves for the first time. There will be no adrenaline rush from the sound of one million people who have your back. There will be no Larry Kramer, the activist icon who co-founded Gay Men's Health Crisis and ACT UP and who just passed away. There will be no glitter.
All is not lost. And yet, we lose something, however intangible, when we can't gather.
That's because Pride is a feeling, not merely a parade. It is a long-fought, hard-earned prize produced by a community and the momentum we have created together. It is available for the taking by those coming of age who should know that they are loved and have a shot at a bright future, even if it doesn't feel that way right now. Pride is what our older LGBTQ adults feel as they review the incredible progress made over the past generation. Pride is what I feel when my beautiful wife and our incredible son stand by my side and we can simply co-exist in our incredibly average life.
And while parades and circuit parties aren't necessary for maintaining our sense of pride and cohesion as a community, the visibility that comes along with Pride as it is typically celebrated is a significant loss; over the years, it has proven critical to our advocacy efforts and to equality more broadly. The value of being recognized, our lives and love validated by majority public opinion, the legislatures and the courts of law, has been realized because we have created mass exposure by being out and being proud, by holding celebrations and inviting more into the fold.
The social isolation of the LGBTQ community at present is profound. There are so many of us who are stuck in abusive homes where we cannot be ourselves or else are punished for it. We are suffering disproportionately when it comes to accessing the medical care we need, particularly during this time of heightened anxiety and vulnerability with Covid-19. We suffer higher rates of lung and heart problems, cancer, depression, poverty, unemployment and homelessness, in good part caused by and compounded by the discrimination that many of us face in all facets of public life.
As we are resigned to celebrate Pride from our couches, we stare down the barrel of an impending Supreme Court decision that will determine whether employers can discriminate against us simply because of who we are and who we love. We are witnessing groups like the Justice Department that our tax dollars employ supposedly to represent us try to strip away protections that currently prevent health care providers – our doctors and hospitals – from turning us away, denying us care, because we are LGBTQ.
We have watched our loved ones succumb to AIDS, to breast cancer, to Covid-19, to bullying and suicide. We have turned our cheeks so many times to even the brunt of the proverbial slaps – from mothers who said they didn't raise us to be like this, by educators who refuse to call us by our true names, by business owners and employers who show us the door because they don't approve of our kind – that we often don't have any feeling left.
Despite this, we are resilient in the face of adversity.
Get our free weekly newsletter
Sign up for CNN Opinion's new newsletter.
No, this year, we will not march through the streets and bare our hearts and bodies for all to see. But we will still be heard; a cacophony of LGBTQ people and those who care, coming together psychically, emotionally, virtually, to show that we don't need grandiose floats to be successful. It will just be us, living our authentic lives, fighting for justice and equity, wearing our pride. And maybe some glitter.