Tawah Ndlovu made just enough money as a construction worker during the week, along with ad hoc gardening jobs on the weekends, to support his wife and child. In one fell swoop, South Africa's national lockdown wiped that away. "Every morning I wake up and wonder how I'm going to feed my family," he says.
When coronavirus arrived in Africa, many countries were quick to introduce lockdowns. But prolonged shutdowns have aggravated existing inequalities.
On March 27, South Africa entered a total lockdown that would end up lasting five weeks. Its restrictions were among the most stringent in the world, and its cautious re-opening based on a five-level alert strategy means that any recovery will be slow.
The country announced a $26 billion Covid-19 stimulus package, totaling nearly 10% of GDP. It includes social security grants, assistance for the vulnerable and business support.
But as a migrant worker from neighboring Zimbabwe, Ndlovu is undocumented and therefore ineligible for unemployment insurance or government grants. He is one of millions relying on food parcels, in a scenario now playing out across the African continent.
Spending your way out of the crisis
African finance ministers estimate at least $100 billion is needed to deal with Covid-19. Answering that call for debt relief and debt standstills, the IMF, World Bank, African Development Bank and other financing institutions have activated emergency funding and interest-free loans for low income countries. The move could free up some $44 billion, even more than the $35.8 billion Sub-Saharan Africa collectively paid in debt servicing costs in 2018, according to the World Bank.
See more from Marketplace Africa
The IMF now forecasts South Africa's economy to contract by 5.8% in 2020. Such dire predictions aren't confined to South Africa; that's the case for most of Africa and other emerging economies around the world.
For Colin Coleman, a lecturer at Yale University's Jackson Institute for Global Affairs, a post-Covid landscape means "all economies in the world are going to have to deal with the fact that there's a mismatch between resources across the populations," within each country. The only way to tackle these inequalities particularly in the region, he says, is through government interventions focusing on allotting resources for the poor.
Around the world, central banks are stepping in to lower interest rates and activate available monetary policy tools to stimulate the economy. However, African countries have a unique entrepreneurial profile that won't necessarily feel the impact of such interventions.
The African Development Bank says 80% of the continent's GDP relies on its informal work force: the woman selling bottles of water on the streets of Lagos, the shoe repair man in a mobile stall in Johannesburg, or the woman with a basket of eggs in Nairobi.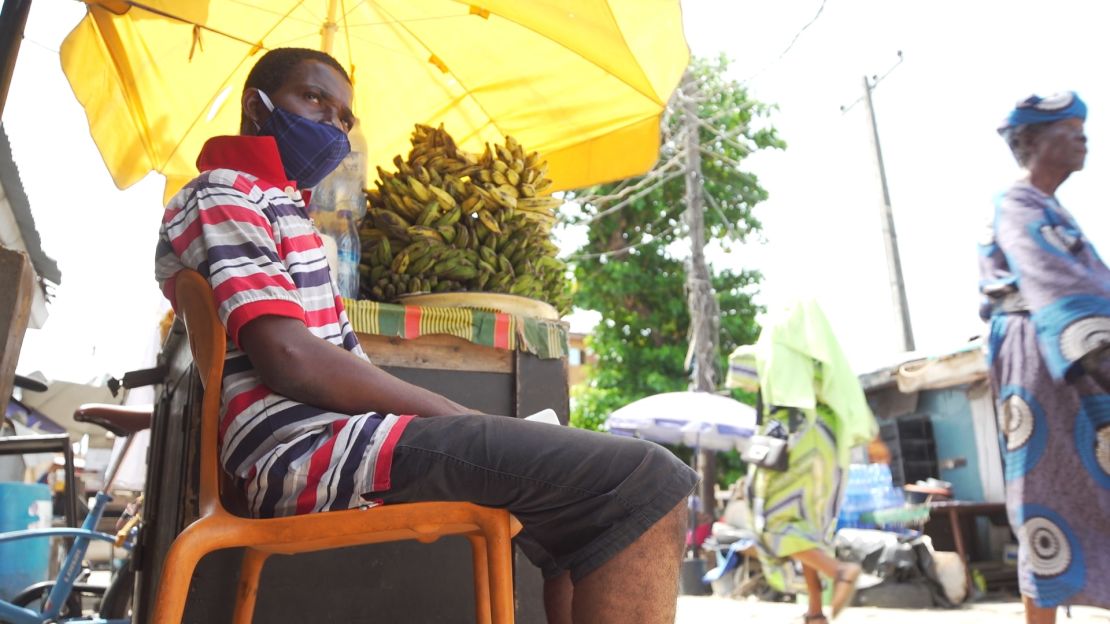 After projecting Sub-Saharan Africa's GDP to grow as much as 3.6% in 2020, pre-pandemic, the IMF now predicts it to shrink by 1.6% the rest of this year, making it the lowest on record.
"Africa has a very small share of the world's resources and a very high share of the world's population," Coleman says. "We have to protect the lives of Africans through the (Covid-19) crisis and get growth back on track."
Solidarity and innovation
Despite widespread criticism of the economic response in the region, and the dangers of Covid-19 alongside worsening food insecurity across many African countries, highlighted by the United Nations, substantial relief measures are being taken.
To facilitate the recovery, some of Africa's wealthiest in the private sector are stepping up, helping fund government interventions, from food parcels to support for small to medium sized companies.
Many banks have delayed payments on loans, while governments are creating policies aimed at protecting businesses and retaining jobs.
Meanwhile, a digital transformation may be gathering pace, offering solutions to help enable social distancing.
Elisabeth Moreno, VP and managing director of HP Africa, predicts education will shift to more tech-based learning across the continent, breaking away from "legacy" classrooms.
Paga, a mobile payments platform in Nigeria, is working with informal traders and retailers to help them avoid handling cash and cards.
And Nigerian online store Flutterwave has built a platform focusing on small to medium sized companies, enabling them to sell products from anywhere in the world.
Financing the fight to build a robust healthcare system
In South Africa, health insurer Discovery has created an online platform linking patients to 5,000 doctors for free.
In the coming months, however, all recovery efforts by business leaders, entrepreneurs and governments will have to endure the same test. "There is a kind of balance between how much you lock down to save lives and at what point you ease," Coleman says, especially in entrepreneur-rich economies with limited health resources. But he points to the five-stage program to reopen South Africa's economy as a promising model on "how to do this right."
One thing is certain: collaborative, coordinated efforts from all corners of the continent will remain vital in combating the pandemic.