Editor's Note: Henrietta Fore is the executive director of UNICEF. The opinions expressed in this commentary are solely those of the author. View more opinion on CNN.
When the Covid-19 pandemic began sweeping across the planet, there was a lot the world did not know about its impact on children. Could they get sick? Could they transmit the virus? Were schools safe?
We have since learned quite a bit. We have learned that children are not the main drivers of the epidemic across countries.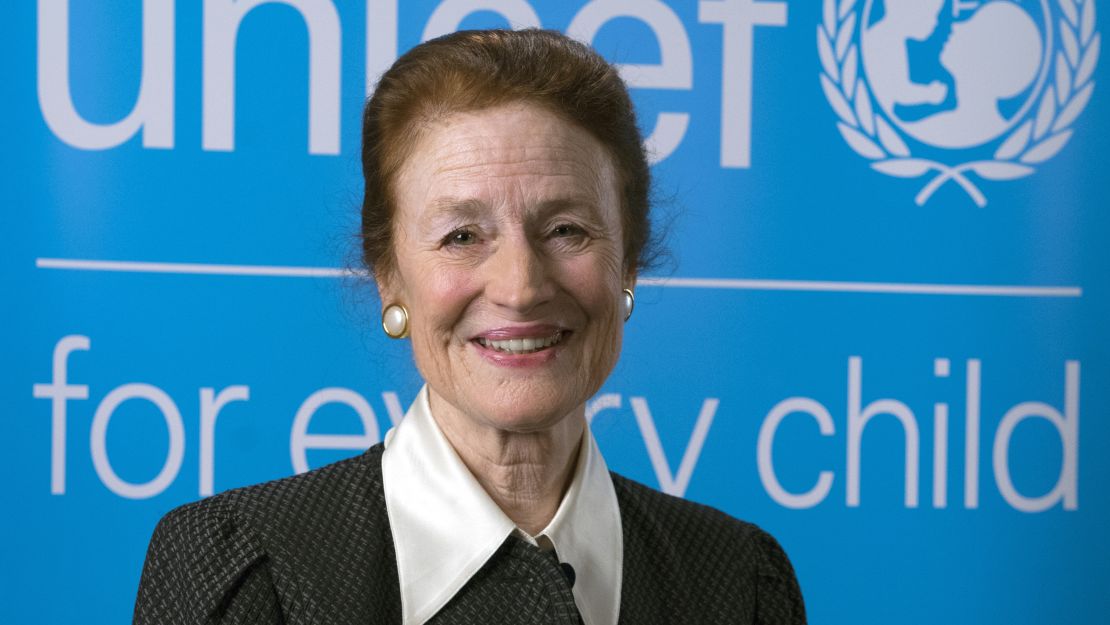 Meanwhile, we know there can be severe negative effects on children – from deterioration of mental and physical health to lack of sufficient food in some cases – when they are out of school. It is now clear that children – and the world at large – would be best served if schools reopen.
We must first ask why many schools around the world are still closed?
Strict measures were taken to help contain the spread of Covid-19 and flatten the curve. Often, schools were among the first places to close, sometimes even before shopping malls, movie theaters and restaurants. By early April, nation-wide lockdowns in 194 countries left 1.6 billion children out of school, approximately 90% of the world's students. As of today, two months on, while many countries begin to ease lockdowns for non-essential services, over 1 billion children in 144 countries are still not in their classrooms. These are not children home for summer vacation – they are students whose educations have been disrupted.
Decades of experience and research have taught us that when children are out of school for prolonged periods of time, their exposure to physical, emotional and sexual violence increases. Their mental health can deteriorate. They are more vulnerable to child labor and less likely to break out of the cycle of poverty. For the most marginalized, missing out on school – even if only for a couple of weeks – can lead to negative outcomes that last a lifetime.
For girls, especially those who are displaced or living in poor households, the risks are even higher. When girls remain out of school they are at higher risks of sexual exploitation and abuse.
During the 2014 West Africa Ebola outbreak, for example, pregnancy rates among teenagers in Sierra Leone doubled and many girls were unable to continue their education when schools reopened.
And we cannot forget the millions of children, particularly those living in rural areas, from poorer families or with special needs, who rely on schools as a lifeline to meals, support in times of distress, health screenings and therapeutic services.
Even prior to the pandemic, the world was in the middle of a learning crisis, with less than half of 10-year-olds in low- and middle-income countries able to read and understand a simple story by the end of primary school, according to the World Bank. Prolonged school closures are likely to cause students to regress academically because, let's face it, online learning is only for the privileged few. In the majority of countries across sub-Saharan Africa, for example, less than a quarter of the population has internet access. Low-tech options such as radio and television classes and printed handouts have allowed millions of students to keep – and at times start – learning, but nothing can replace face-to-face interaction with teachers or peers.
As more and more countries prepare to ease their lockdowns, they must prioritize schools in their re-opening plans – for the sake of children, but also for the sake of the economy. How will parents return to work if they have nowhere safe to leave their children? With women accounting for more than 60% of health workers in most countries, do they need help looking after their children while they are busy saving lives?
One thing is clear: It is critical to balance the overwhelmingly damaging effects of school closures with the need to control the spread of Covid-19. Yes, children are at risk of infection, and yes, that is terrifying for parents. However, the vast majority of children display mild symptoms and recover well.
The risks of keeping schools closed outweigh the health risks caused by the pandemic.
Get our free weekly newsletter
Sign up for CNN Opinion's new newsletter.
There are safe ways to do this. School operations will need to align with public health measures, and adjustments will need to be made when there is new information on risks or changes in local transmission and conditions.
There is no denying that a lot needs to be done to increase health safety in schools — especially in the poorest communities. For example, handwashing stations, disinfection and physical distancing. However, the evidence is clear: Investment in safety protocols yields high returns.
It may never be business-as-usual again. We need safer and better schools. We need innovative approaches to learning. We need better access to technology for every child to bridge the digital divide. But it's time to put children back on the learning track. It's time to reopen schools.