Editor's Note: Herbert Lowe is a lecturer at the University of Florida College of Journalism and Communications and a past president of the National Association of Black Journalists. The opinions expressed in this commentary are his own; view more opinion on CNN.
Heading home with groceries recently in Gainesville, Florida, I darted my car onto a street in front of an oncoming SUV. A second later, there was a sheriff's deputy behind me. No reason to believe he even noticed me, but yet my back stiffened in fright. With black men up to 3.5 times more likely than whites to be killed by police, seeing a marked car on the road makes my heart race.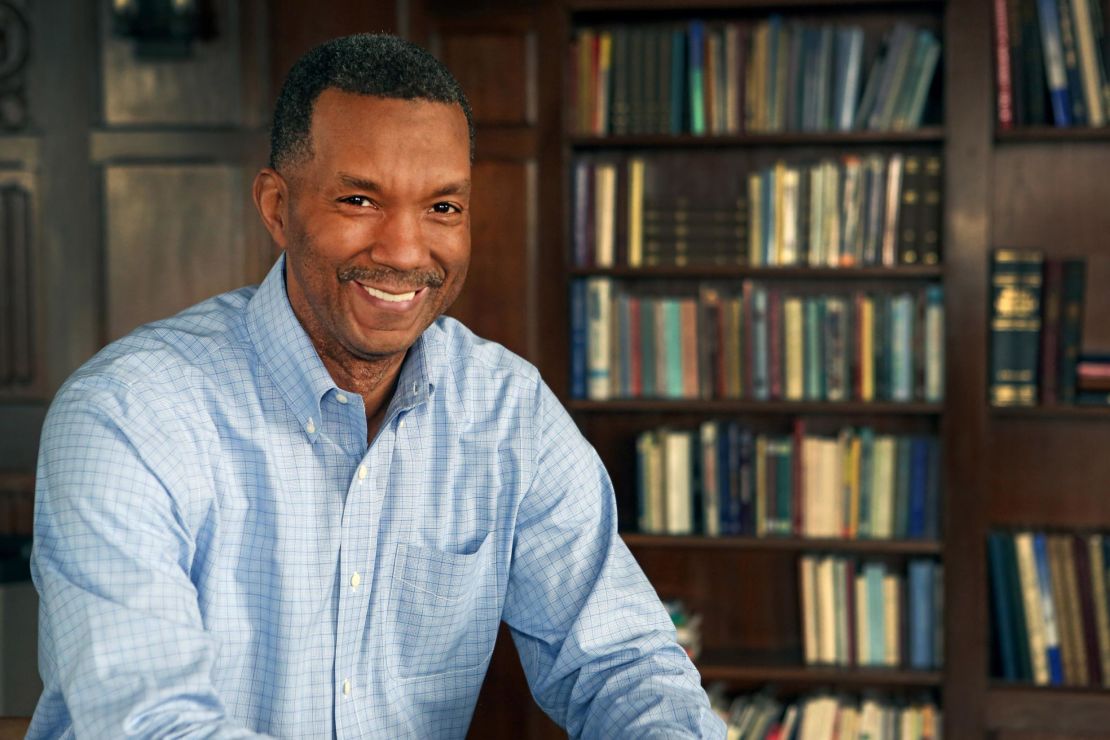 Long before smartphones began recording instances of excessive force, I, like so many other young Black men, had run-ins with police. When I was 17, they accosted me and two of my brothers in a shopping mall parking lot near our native Camden, New Jersey. We were there to buy Christmas gifts for our mother. They thought we might want to steal from parked cars.
Months later, while walking alone one night, an officer stopped his car a few feet in front of me. Where was I going, he asked, not knowing that I was on summer break from college. "Home," I said respectfully. He said youths were causing trouble in the neighborhood, but soon moved on.
A few years later, again in South Jersey, two of my brothers and I were enjoying dinner at a packed Denny's restaurant. Two state troopers suddenly stood sentry at our booth; one held a rifle toward the ceiling. There was a report that three Black men had just robbed a business down the street. Standard police practice meant calling nearby eateries to see if anyone inside could be suspects.
Fortunately, the restaurant's manager told the troopers that – given we were eating dessert – we had been there too long to be the robbers. I still regret not asking the troopers to explain the situation to everyone else in the dining area. That we were not criminals.
As one of too few African American males on the faculty at the University of Florida, or any PWI (predominately White institution) in the US, and as people across racial lines are in the wake of George Floyd's death beginning to consider systemic racism – I try hard to not presume how any student – Black or White – is dealing with our national reckoning about race.
One of my White students texted me recently: "Hi, Professor Lowe. I just wanted to reach out and say that you're on my mind, and I'm sending a ton of love your way. I know I don't know the right thing to say, but I wanted to reach out, and let you know that I care."
I felt all of that love. We quickly chatted for more than an hour. I asked if she had any Black friends at UF. She did not. She said she had reached out to the lone Black student in our reporting class. I counseled that most if not all of them were hearing from their White peers these days.
They were likely wary of the attention or put off by it. (Indeed, one Black student told me: "I don't have time to help them understand what I'm going through. I have stuff to do.")
The White student said she understood. I suggested ways to reach out to the classmate and not seem so obvious. She said she would take my advice. She then asked, "How are you doing?"
Same as usual, I replied. I have been a Black man in this country for decades, and so not expecting my daily existence to change much. It was sometimes too hard with respect to race in the years before 2020. It's sometimes too hard this year. It will likely be sometimes too hard next year, too. In sum, I just hope to get home safely without someone putting their knee on my neck.
Again, to be fair, more White Americans have been speaking against racism recently. Stepping back from the peaceful protests in the streets, I'm mindful that seemingly everyone across higher education – just like in our nation's newsrooms – supports inclusion, diversity and equity.
Until, that is, they are asked to do something different.
Recruiting more undergraduates from inner city schools? No longer requiring standardized tests for graduate school admissions? Hiring a more diverse faculty, especially Black men and women as faculty? Clamping harder on racist actions by White students and professors? Addressing concerns of isolation and tension inevitably experienced by Black students and faculty?
Yes, we are seeing more stories about campus leaders and student groups trying to make it right. But too often we see others signaling that for every step forward, we must take two steps back.
For example, whenever there's something large at my office that I need to bring home, I'm careful to carry it outside during regular hours – not at night or on a weekend. Why risk having a university police officer treat me in a way that most likely never happens to a White colleague?
PWIs should recognize the disservice that it does to both Black and White students and faculty by not putting meaningful actions behind their words of inclusion.
Too many of my students – Black or White – have never before had an African American man give them a grade. Think about that for a moment. That's from kindergarten through the prior semester. I recall my wife once saying I am likely the first Black man these young adults will get to know who is caring, charismatic, compassionate and considerate. Her words. Not mine.
More than ever, our college students of color need to have more mentors and role models on campus who are from families and communities like theirs. Who better to offer them not only inspiration but also comfort in a world that is increasingly complicated and dangerous?
Get our free weekly newsletter
Sign up for CNN Opinion's new newsletter.
I'm as eager as anyone for the coronavirus pandemic to end. I miss having my students – yes, the White ones, too – come to my office to talk about their classes, career development or just life.
Listening to students of color discuss their college experiences with respect to race can be heartbreaking. I'll never forget hearing a Black female, for example, say in a meeting of student leaders that she feared for her boyfriend every time he left her dorm room or the library. She also wished that White females wouldn't all but clutch their purses when she walked past.
No doubt students of color across my campus are feeling like those at all PWIs. They already had it hard enough before the latest spate of Black men and women dying at the hands and knees of police.
I hope and pray that years from now, they won't have to recall moments when their skin color unnecessarily led to police interaction. Or that just the sight of a marked car causes them fright.