Editor's Note: Michael Bociurkiw is a global affairs analyst and a former reporter for the South China Sunday Morning Post and Eastern Express (HK). Follow him on Twitter @WorldAffairsPro. The opinions expressed in this commentary are his; view more opinions on CNN.
On the 23rd anniversary of their handover to China on Wednesday, supporters of democracy and independence in Hong Kong could be forgiven for feeling they've just awoken to their worst nightmare.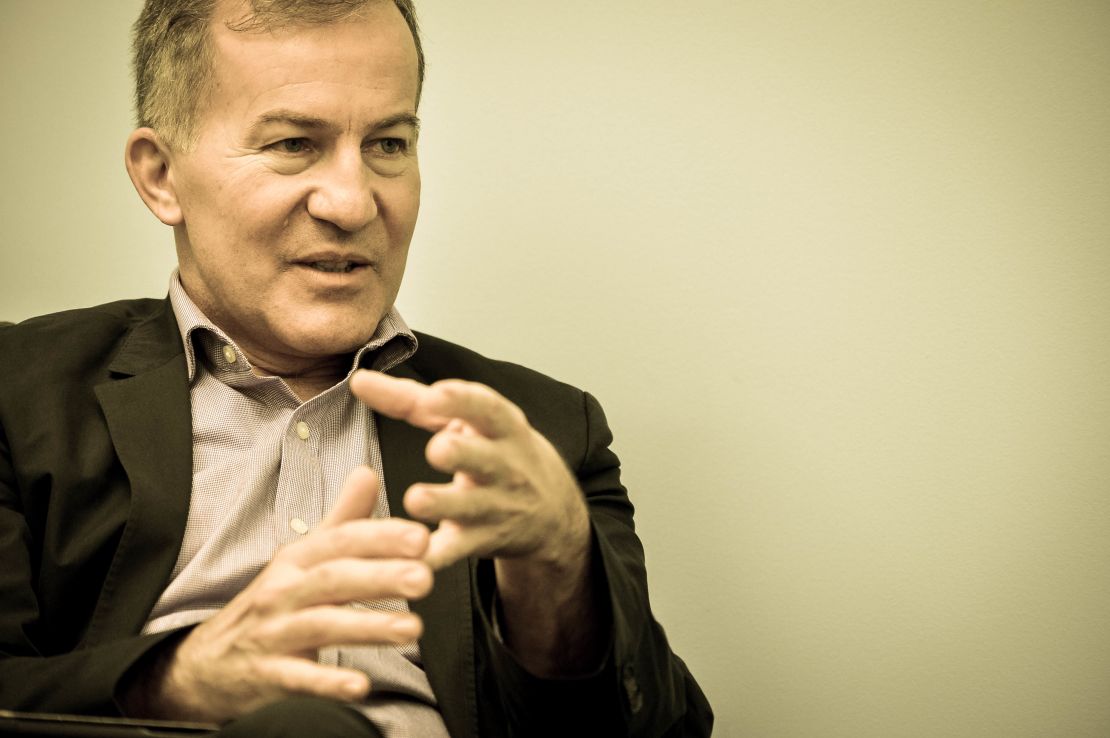 Overnight, and with no consultation, Hong Kong essentially became a legal and security jurisdiction of China, denying its citizens the 27 more years of semi-autonomy Beijing had promised under the "one country, two systems" model that was to have been in effect until 2047.
A new national security law – dubbed the "anti-protest law" – was rubber stamped by the National People's Congress in May and signed by Chinese President Xi Jinping this week. With 66 articles and some 7,000 words, it represents a stunning and brazen rejection of Deng Xiaoping's Sino-British Joint Declaration and the city's governing Basic Law.
The new law, which includes many ambiguities, criminalizes any act of succession, subversion, terrorism and collusion with foreign or external forces. One supposes that even meeting with foreign diplomats could be a crime. Article 38 targets foreigners who meddle in Hong Kong's internal affairs, potentially subjecting them to prosecution should they enter Hong Kong or the mainland.
What just happened? While the world is distracted by the Covid-19 pandemic and the antics of the Trump administration, China has moved to suppress Hong Kong's pro-democracy movement. This step is consistent with a regime that knows it has to act quickly in the current discombobulated geopolitical environment.
No cooling off period
As if to underscore the practical implementation of the law as an effective tool to quash dissent, Hong Kong police began making arrests just hours after the law came into effect – dutifully tweeting that they made their first arrest of a man carrying a banner advocating Hong Kong independence. Before Tuesday, engaging in such action would have been seen as much less risky.
Crowds gathered for an annual protest that for the first time ever was banned, and police said they had arrested 370 people, including 10 under the new security law, among them a 15-year-old girl. In practical terms, there is plenty in the law to quash dissent, and to quash it quickly. The South China Morning Post noted a banner police had made warning protesters of its provisions.
If there was any good news, it was that the law is not retroactive, meaning that the protesters who damaged public property in the months of protests last year will not be subject to its harsh penalties. However, given the scope for liberal interpretation of the law, especially by Chinese courts, past actions may be used to target people for future prosecutions.
A more assertive China acts
China never had to roll in the tanks to crush the Hong Kong pro-democracy movement, as it did in Tiananmen Square in 1989. Some observers feared China's army would move into Hong Kong in a virtual repeat of that crackdown. After the Covid-19 lockdown put protests on ice for several weeks, the new law has dealt a heavy blow to pro-democracy activism, with activists reportedly deleting social media posts and with the leadership of one pro-democracy group, Demosisto, announcing it would step down. Another pro-democracy leader, Nathan Law, announced he had fled the city.
Beijing acted in sledgehammer fashion in response to months of often violent protests that caused significant destruction of public property, including vandalism and fires at transit stations, and which caused the economy to tank. The last thing the central authorities would want is for the protest movement to spread onto the mainland, especially at a time when its own economy is feeling the ill effects from the long battle with Covid-19.
Around 9,000 Hong Kong residents have been arrested since the the start of pro-democracy, anti-government protests last year, and nearly 600 have been charged with rioting. The new law appears to be Beijing's final move against them.
And viewed from a wider perspective, the measures are completely in line with the authoritarian stance taken by Xi in dealing with matters at home and abroad, projecting himself as immune to criticism. As an official from Beijing's Hong Kong affairs office said of foreign critics of the law on Wednesday: "What's this got to do with you?"
Reaction of the West
Reaction in the West to the imposition of the law was predictable. Rep. Michael McCaul, the lead Republican of the House Foreign Affairs Committee, said on the House floor on Wednesday: "America stands with you, and America will always support you … This is a battle between democracy vs. dictatorship, liberty vs. tyranny, and freedom vs. oppression."
Instead of voicing feel-good rhetoric, Washington needs to follow the lead of the United Kingdom and its "new bespoke immigration route," which could pave the way for British citizenship for some 2.9 million Hong Kongers who hold special passports as overseas British subjects from before the 1997 handover, and proceed with adjustments to immigration or citizenship laws to allow the entry of Hong Kong residents.
Hong Kong pro-democracy leader Emily Lau told me the law will have a chilling effect on many sectors of society, including the media. The territory is the regional base for many foreign media operations – including CNN, Bloomberg and foreign news services such as AFP.
"Everyone is now vulnerable and I am especially concerned for local people who work as stringers, producers and fixers for overseas publications and broadcast organizations," Francis Moriarty, a former chief political correspondent at Radio Television Hong Hong, told me, adding that organizations such as the Hong Kong Journalists' Association and the Foreign Correspondents' Club could be targeted.
There is a Chinese saying widely attributed to former leader Deng Xiaoping which urges to "cross the river by feeling the stones." It suggests China feel its way carefully and slowly towards introducing open and market-driven economies.
It is now clear that Xi's regime has thrown this doctrine out the window, that the Hong Kong experiment first promoted by Deng has passed its 'Best By' date.
The international community, led by the United States, has consistently said it will stand by the people of Hong Kong. While sanctions are the international community's go-to tool of punishment when it comes to holding regimes accountable for their actions, standing by Hong Kong should include expedited refugee status for members of the city's pro-democracy movement and eased immigration restrictions for anyone else who is fearful. In the case of China, that might be more meaningful. And freezing China's flagship technology giant Huawei out of the global 5G buildout would also deliver an unambiguous and painful blow.
Those would be the best and most meaningful steps to take in the wake of the security law's passage. Now is the time to replace rhetoric with actions and to provide an emergency lifeline to those in Hong Kong seeking one.