They thought they were going to New Zealand to make better lives for their families.
They were told they would leave Samoa – a small island nation in the South Pacific – for their larger neighbor, a country with about 25 times the population. Once there, they would work and send the money back home to their loved ones.
Instead, when they arrived in New Zealand, the 13 victims – who cannot be named due to a court suppression order – were confronted with an entirely different situation, legal records show.
Their passports were taken from them. They were kept on a property surrounded by a high wire fence and could only leave or communicate with their family with permission. If they broke the rules, they were assaulted, sometimes so badly that it resulted in scars. When one teenage victim escaped, she was brought back in a car with her hands and wrists tied, Radio New Zealand reported.
Most worked long hours picking fruits from orchards, but they didn't receive the money they had earned. Instead, it was given to the man who had either directly or indirectly lured them to New Zealand: a Samoan chief named Joseph Auga Matamata.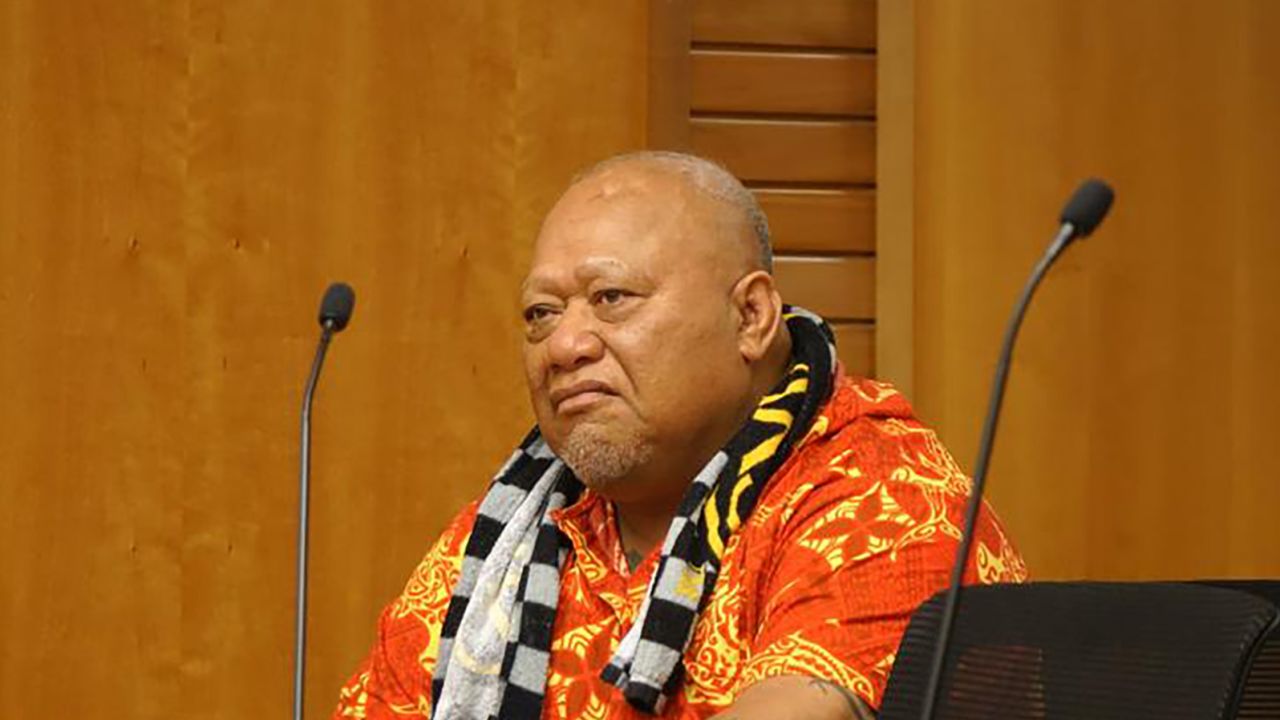 On Monday, Matamata was sentenced to 11 years in jail for 10 counts of human trafficking and 13 counts of dealing in slaves – the first case in New Zealand where a person has been convicted of both human trafficking and slavery at the same time.
He was also ordered to pay 183,000 New Zealand dollars ($122,000) in reparations to his 13 victims to partly compensate them for the estimated 300,000 New Zealand dollars ($200,000) his family gained from his criminal acts. Matamata has maintained his innocence.
But while Matamata's sentence brings to a close more than two decades of offending, experts say that his case is just the tip of the iceberg.
They say that although human trafficking and slavery convictions are rare in New Zealand, cases are more widespread than those convictions suggest. And they warn that more people could become vulnerable to trafficking in the post-pandemic world.
A position of trust
As a matai – or chief – Matamata had a position of authority. In Samoan culture, the matai – the person who holds the family chief title – commands significant respect.
But, according to sentencing judge Justice Helen Cull, Matamata abused that trust.
Starting in 1994, Matamata began inviting family members or people from his village in Samoa to come to New Zealand to work and live at his property in Hastings, a city on New Zealand's North Island where there are a number of orchards and wineries. All were poorly educated, most could not speak English and some could not read.
The first victims were a brother and sister aged 17 and 15 at the time. The brother expected to earn money to send home to his family, while his sister expected to finish