Editor's Note: Jim Sciutto is CNN's chief national security correspondent and a CNN anchor. The opinions expressed here are his own. Follow him @jimsciutto Read more opinion articles at CNN.
President Trump's National Security Adviser Robert O'Brien on Monday invoked Ronald Reagan "looking down on us with a knowing smile" in a Washington Post opinion column under the headline, "President Trump is committed to defending the U.S., and Russia knows it." The President, wrote O'Brien, "has demonstrated to Russia that he means what he says about putting 'America First'."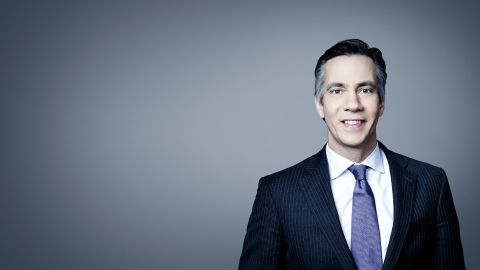 This is a claim Trump himself has made repeatedly throughout his four years in office. But it is one that several former senior advisers reject. In fact, when interviewing current and former Trump administration officials for my upcoming book, "The Madman Theory: Trump Takes on the World," I found that explaining Trump's deference to Russia was one of the most difficult questions for them to answer. And even they acknowledged the record fails to back up the President.
One of the President's former senior national security officials described Trump's approach to Russia as "inexplicable". Why "inexplicable"? Because, this former senior administration official explained, his response to Moscow on Ukraine, Syria, Afghanistan, the deployment of US troops in Europe, and Russian election interference contradicts explicit US national security goals in each place.
O'Brien selectively neglects to mention these examples, and many others. My colleague Marshall Cohen has documented dozens of times Trump has been soft on Russia, not just in his public comments, such as deferring to Putin's denial of Russia's interference in the 2016 US election, but in policy moves or attempted policy moves that defied his own advisers, Republican lawmakers and NATO allies. These include inviting Russia back into the G7 and freezing military assistance to Ukraine.
Moreover, some of the instances O'Brien cites as examples of strength, such as additional US funding for the European Deterrence Initiative, were either undermined by other decisions or undertaken under pressure. US investment in the European initiative is now juxtaposed against the president's controversial withdrawal of thousands of US troops from Europe, a move welcomed by no one but the Kremlin. And the Trump administration at times delayed applying sanctions on Russia mandated by Congress, relenting only in the face of bipartisan congressional pressure.
His advisers' most innocent explanation for Trump's deference, echoed by O'Brien when he argued that "Like Reagan, President Trump strives for good relations with all nations," is that by yielding to Russia, Trump is simply laying the groundwork for a great deal with Putin. Trump's deference, in this view, is mostly set up. He will butter up Moscow, build a relationship with Putin, and then, over time, coax, cajole, and pressure Russia into some sort of realignment that better suits both American and Russian interests and at the same time saves the world or at least makes the world safer.
Taking an intelligence analyst's approach, Susan Gordon, the former Principal Deputy Director of National Intelligence under Trump, told me she attempted to see Russia from Trump's perspective. "If I were to take my experience and offer conjecture, it would be practical," she said of Trump's view. "I need Russia."
What does he believe he needs Russia for, I asked.
"To not be an adversary. To not drive up (Trump's) need to respond militarily. To not force (him) to spend money in places (he doesn't) want to. To not have someone who (he) won't deal with. To not create another front where (he has) to engage militarily," she answered. "They are so powerful that to have them as an enemy is not in his best interest of what he's trying to achieve globally, and from a US perspective."
Trump is not the first President to enter office believing he could fundamentally change the relationship with Moscow. In fact, both of Trump's immediate predecessors also entered office with a confident belief that they could get Russia and Putin right where others had failed.
In June 2001, after their summit in Slovenia, President George W. Bush said he had seen into Putin's "soul": "I looked the man in the eye. I found him to be very straightforward and trustworthy. We had a very good dialogue. I was able to get a sense of his soul; a man deeply committed to his country and the best interests of his country."
Almost eight years later, and just months after Russia had invaded Georgia in an early sign of its territorial aggression beyond its borders, President Barack Obama dispatched his secretary of state, Hillary Clinton, to Geneva, where she gifted a "reset button" to her Russian counterpart, Sergey Lavrov.
H. R. McMaster, Trump's National Security Adviser from 2017-2018, told me that Trump "is the latest American leader to believe that he is going to get Putin to have a change of heart, which is utterly unrealistic when you look at Putin's background and the ideology that drives him."
What confounds many of his advisers is why Trump's contrarian view of Russia and Putin has persisted in the face of clear setbacks. Over the course of his administration, Russia would disrupt and destabilize Ukraine more, not less. It would further expand its influence in Syria, not hold fast or retreat. Russian warships and military aircraft would challenge US forces around the world, more aggressively and more often, not less. Russia's approach was consistent: it was becoming more, not less, aggressive. Bush and Obama both eventually abandoned their outreach to Moscow. So why has President Trump done the opposite?
A less innocent explanation among aides is that Trump is simply envious of Putin's power and that his admiration for him is genuine. In fact, Trump, they told me, found numerous things to like about the Russian president. He is a strong leader, as Trump envisions himself to be. Putin is a zero-sum player on the international stage, to which Trump sees similarities to his own "America First" approach. And Putin has an unromantic, nihilistic view of nations and their place in the world – a view Trump, unlike any US president in recent memory, appears to share in many respects.
When Fox News' Bill O'Reilly challenged Trump's view of Putin less than a month into Trump's administration, noting that the Russian leader "is a killer," Trump's response – "You think our country's so innocent?" – was therefore not an offhand remark or a case of his being imprecise with his language, as his defenders often claim; it was his honest view of the United States. It's a view he echoed in defending his refusal to call out Russia for arming the Taliban in Afghanistan in 2018, telling Axios last week, "Well, we supplied weapons when they were fighting Russia, too."
In this sense, Trump's deference to Putin is not an outlier but part of a pattern, consistent with the admiration he has shown for other despots, from North Korea's Kim Jong Un to China's Xi Jinping to Turkey's Recep Tayyip Erdoğan. And Trump believes he can use his personal relationship with Putin to help not just himself but the country. The trouble, of course, is when that admiration blinds him to the genuine dangers, or directly undermines US national security interests.
"If Russia is an active adversary, you have to spend resources against it," warned Gordon. "And I'm not sure that this president wants to spend resources against it."
So how should Americans understand their President's relationship with Putin and Russia?
Get our free weekly newsletter
Sign up for CNN Opinion's newsletter.
"Putin is Trump's honey trap," one of his former advisers told me, using an expression reserved for attractive spies who romance their marks into becoming double agents. It is not an encouraging appraisal to hear from someone who served this President at the highest level.
Perhaps even more worrisome, Putin knows it. Some of the most experienced US intelligence officials have told me that Putin is aware of Trump's admiration for him and has sought to exploit it. They see the results in Trump's near mimicry of Kremlin talking points, on everything from election interference, to bounties on US troops in Afghanistan, to his understanding of Europe. Senior advisers have told me that Trump's hostility to European leaders and his understanding of the origins of the Second World War are influenced by Putin.
President Trump, as O'Brien notes, has taken several punitive steps against Russia. But some of the President's most senior former advisers witnessed him yielding, rather than standing up, to one of the greatest threats to US national security – and they worry that makes America less safe.