Editor's Note: David G. Allan is the Editorial Director for CNN Travel, Style, Science and Wellness. This essay is part of a column called The Wisdom Project, to which you can subscribe here. The opinions expressed in this commentary are his own. View more opinion at CNN.
No matter whom we plan to vote for in November, or how, we can all agree that a pandemic puts a few hurdles in the way.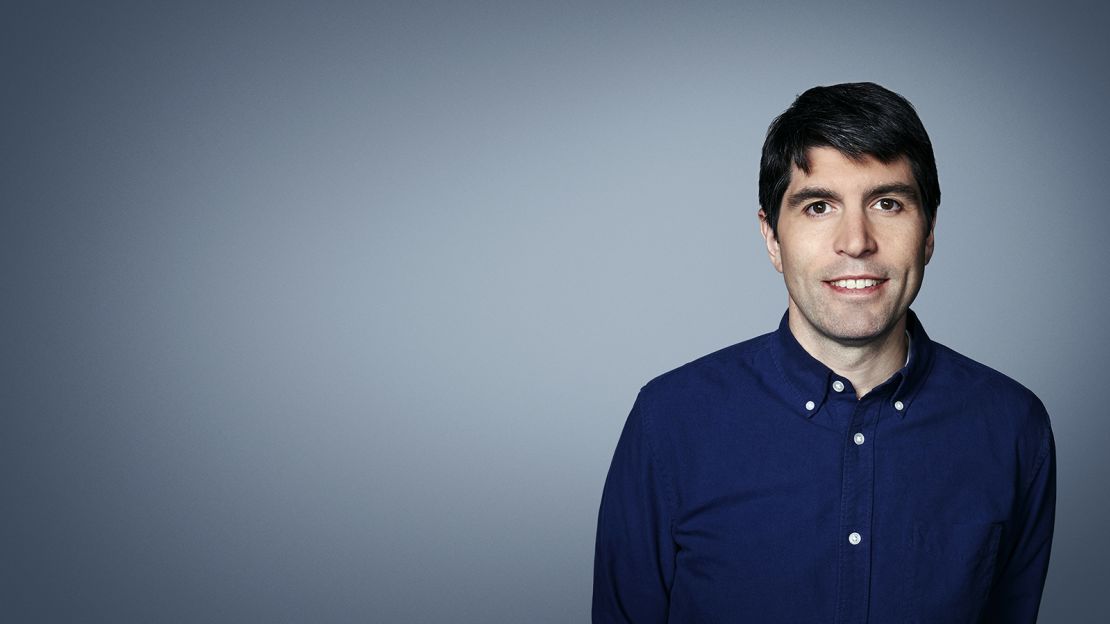 Voting in person comes with some degree of health risk for voters and poll workers. Voting by mail adds multiple steps and deadlines — from requesting, receiving and sending a ballot in time to having it received, counted and verified.
The virus is expected to cause a nationwide tsunami of mail-in votes that could test state election officials and the embattled US Postal Service. If the general election is anything like this year's primaries, there could be intense interest and high participation and with that, long lines, frayed tempers and much confusion.
Depending on where you live, voting may be so fraught that it may feel that democracy is conspiring to thwart you.
But there is a simple (maybe even fun) way that we can support a successfully engaged Election Day and help one another pull off the basic but vital duty of citizenship.
Start by making a list of 25 voting-eligible friends and family members – those you're happy to stay in touch with through Nov. 3. Then create a way to track where each of them are in their voting process. (You can do this using an Excel spreadsheet, bullet journal or piece of paper you won't lose.) Twenty-five is an arbitrary number, of course: do more if you can, less if you cannot, but give yourself a goal and meet it.
The next step is to reach out and ask them where they are and what their plan is. Then check back once each week until they cross their finish lines. If they hit a stumbling block or a seeming dead-end, you can help them find the information they need. There are some simple tools to help, which I've included in the troubleshooting section below.
I've tried this myself, and even as a civics lesson, it's been fascinating to get inside my friends' heads on this topic. One said he was voting in person despite the risk because of concern about the postal service. Another said he was choosing absentee not out of a health concern but to help swell the number of mail-in voters and encourage the practice in future elections. One friend asked me to verify I was me (and not a bot) when I asked out of the blue if he'd requested his absentee ballot yet.
On my own Google Sheets grid, I have a column for the friend's name, another for their state, whether they are registered, if they plan to vote in person (plus the dates for early voting in their state) or if they have requested an absentee ballot. The rest of the columns follow the other mile markers on the journey: getting a ballot, sending it back and confirming it was received.
Don't wait to start your own voting tree. If anyone on your list needs to register or confirm registration, it may take weeks to get it sorted. We only have 10 weeks left until Election Day on November 3 and there are deadlines for registering and requesting ballots. Early in-person voting begins in September. Let's get going!
If we do this now, the impact will be exponential. If just 15 of my 25 people also track the same number of friends and family, and then just 15 of each of their 25 people do the same, my own voting tree reaches 6,425 voters in just three degrees of separation from a single person.
Troubleshooting
There are multiple online voter-rights resources, and your state and local elections boards should also be giving you clear and accurate information about registration, polling locations and ballot deadlines. Of course, there are partisan voting resources too; as long as you successfully register and cast your vote, that's what matters.
The nonprofit I've successfully used is Vote.org. If someone on your list needs to register or confirm registration or request an absentee ballot, Vote.org has all those tools for every state. The site also has a state-by-state local resource list with the state websites and forms for each step, if you'd rather skip Vote.org's shortcuts.
And if you or your family or friends do vote in person, encourage them to vote early, if that is an option in your state. Voting early will reduce lines on Election Day and reduce your exposure to crowds from a coronavirus perspective. The US Centers for Disease Control and Prevention has published an online guide to safe voting.
Checking that your ballot was received is done by state level reporting. In my state of Georgia, I am able to check – using just my name, county and birthdate – when my absentee ballot request is received, when a ballot was sent to me, when my vote is received, and whether it was rejected and if so, why.
Subscribe to this column
Don't miss another Wisdom Project column by subscribing here.
The ACLU has a guide that includes how to successfully negotiate other potential barriers to voting access, such as physical disability, non-fluency in the English language or if a poll worker tells you your name is not the list of registered voters.
If you or anyone on your list believes, at any point in the process, that their right to vote is being hindered for any reason, that person should call the Election Protection Hotline at 1-866-OUR-VOTE (a number of foreign languages are available at related numbers). The national, nonpartisan Election Protection coalition partners with legal organizations around the country to fight for your rights if it should come to that.