Brazil's women's soccer team will receive the same pay as their male counterparts, the Brazilian Football Federation (CBF) announced Wednesday.
The policy means every player representing Brazil will receive equal daily rates and prize money when on international duty.
CBF boss Rogério Caboclo announced that pay parity had started in March.
"Since March this year, the CBF has equaled the prize money and daily rates between men's and women's football. That's to say, the players earn the same as those who are called up [to the national team]," Caboclo said in a press conference, whilst also appointing two women's football coordinators, Duda Luizelli and Aline Pellegrino.
"Women will receive the same daily rate as those who already receive them. The women's team that wins or progresses through the stages at next year's Olympic Games will receive the same as the men.
"What the men will receive at the next World Cup (2022) will be proportionately equal to what is proposed by FIFA. There is no more gender difference; the CBF is treating men and women equally."
READ: How a yellow jersey is dividing Brazil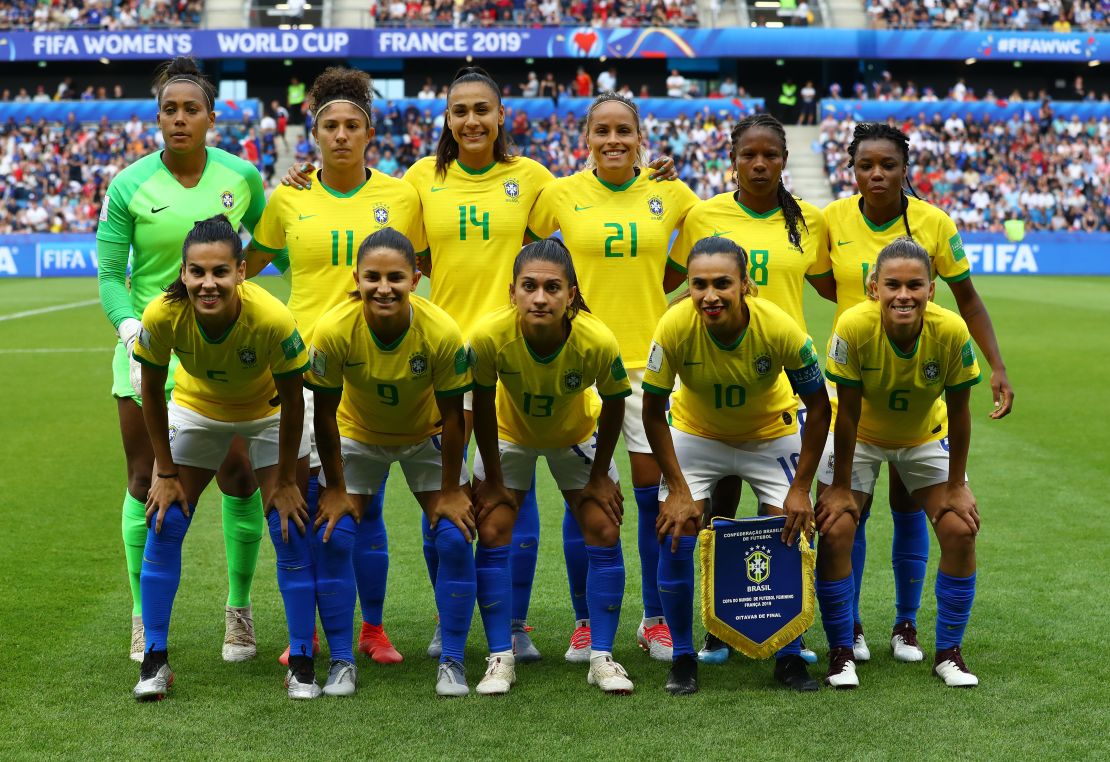 Fight for equality
The Brazil women's team reached the World Cup final in 2007 but was knocked out of the 2019 edition in the Round of 16.
The defeat sparked an emotional speech from legendary player Marta who called for her country to rally around the women's game.
The CBF had already granted unprecedented prize money for the women's campaign at the 2019 tournament in France.
Australia, Norway and New Zealand are some of the few nations to also work towards e