Editor's Note: Catherine Powell (@ProfCatherine) is a professor of law at Fordham University School of Law. Camille Gear Rich (@ProfCRich) is a professor of law and sociology at USC Gould School of Law. The views expressed here belong to the authors. Read more opinion on CNN.
Last month, Americans celebrated the centennial of the 19th Amendment, recognizing women's right to vote. This celebration rings hollow – as we hurtle toward the 2020 election – if we fail to learn from the ways that race has been used to fracture women's efforts toward coalition politics and our collective understanding of our rights. For example, even as Senator Kamala Harris's historic role as the first woman of color to run for vice president on a major party ticket energizes feminist coalitions, Donald Trump's divisive manipulation of racial stereotypes seeks to fracture and obscure women's shared interests.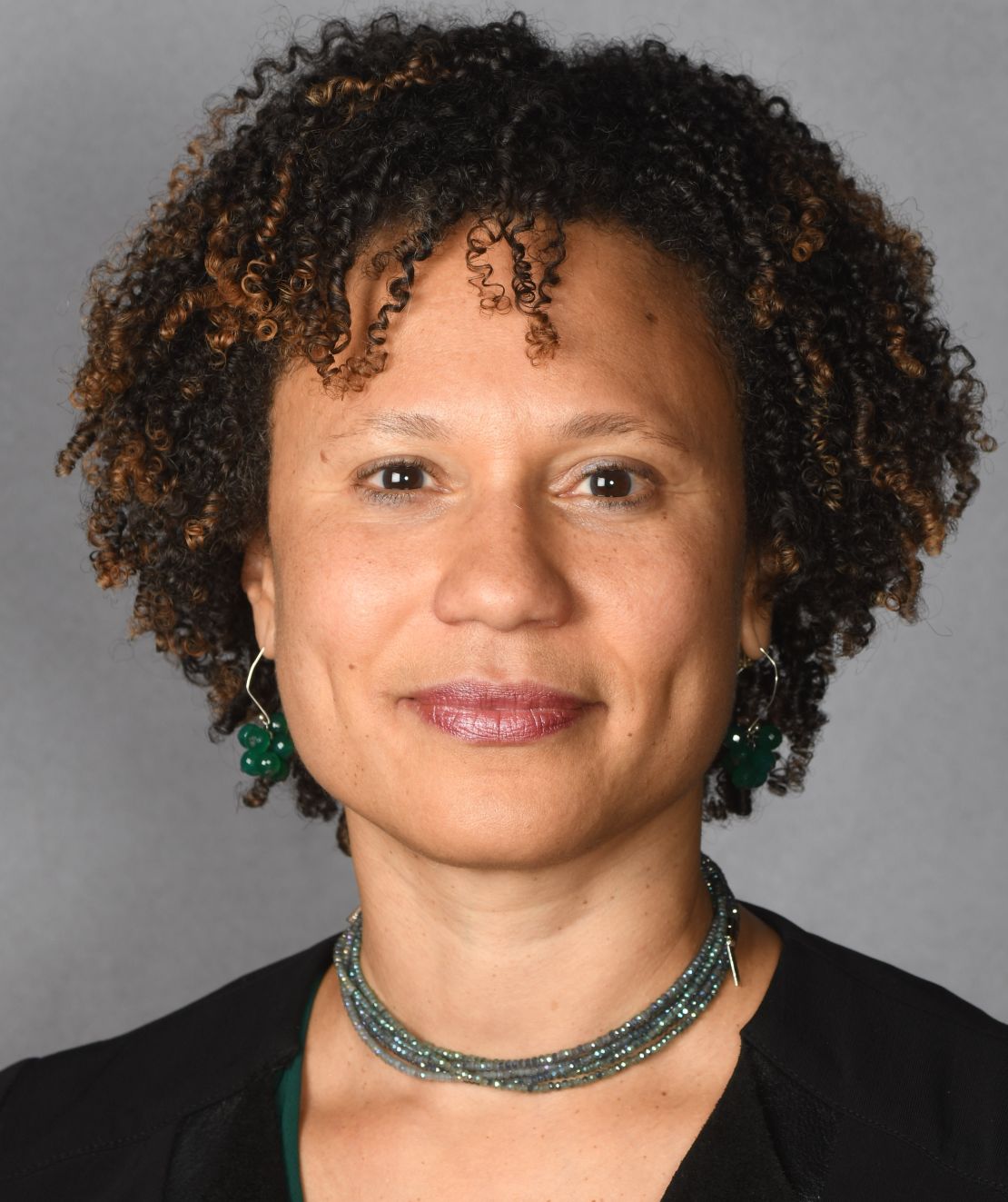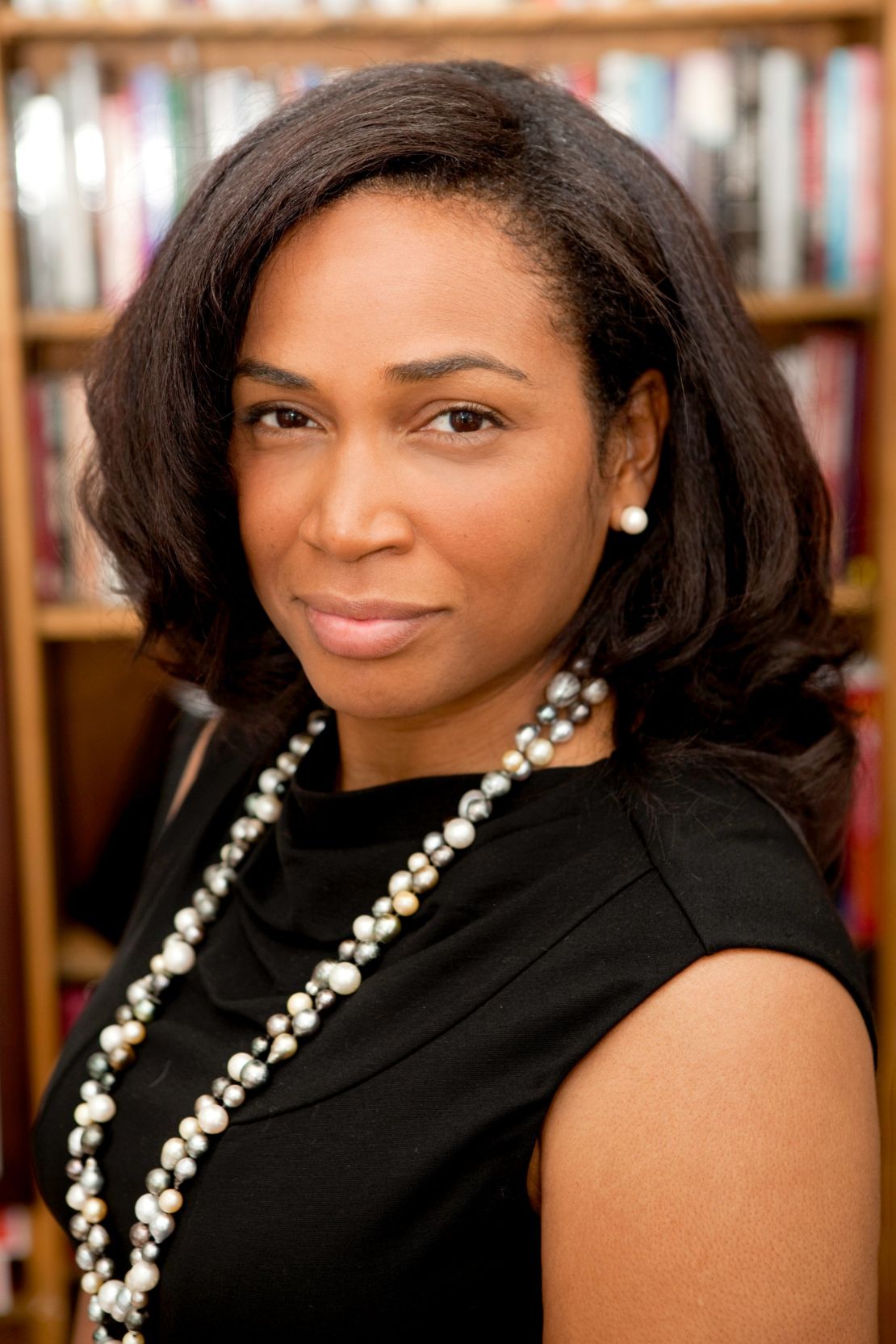 Notably, 2020 is also the 150-year anniversary of the 15th Amendment, recognizing the right of Black men to vote (though for many Black men, reality would look very different until well into the 20th century). And yet, significantly less media attention has focused on that anniversary, much less the intersection of these two constitutional amendments. The coinciding anniversaries mark an historic juncture – an inflection point in which we as women can solidify our collective power across race and class by fighting to safeguard the right to vote of all women – including for those whose vote Trump would suppress.
And after a recent Republican National Convention engineered to put Black Americans and women front and center, this reality is even more pressing. The truth is that the convention featured more African American speakers (12) than serve in the West Wing, in the Cabinet and as US Attorneys, combined, in the Trump administration. Similarly, high-profile and prominently placed women speaking at the RNC painted a thin coat of purported feminism over the proceedings. But no one should be fooled, given the party's hostility to women's rights over several decades and the multiple accusations of sexual harassment against Trump (which he denies). The President himself has boasted of grabbing women's genitals, bragged about his refusal to change diapers (dismissing the latter as women's work), and incessantly made derogatory remarks about women.
Using racial, xenophobic narratives underlying his baseless claims of "voter fraud," Trump had bogusly argued that voting by noncitizens robbed him of the popular vote victory in 2016 (despite lack of evidence), even while many observers have called out his crusade for what it truly is – an effort to suppress the votes of people of color, young people, and the poor. Trump distracts Americans from the very real, large-scale voter fraud he is perpetrating at an institutional level (through his attacks on mail-in voting, his recent comments that seemed to invite or challenge voters to test the mail-in system by trying to vote twice, and his administration's opposition to sufficiently fund the US Postal Service and restore mail-sorting machines that were removed in the middle of the pandemic). He instead focuses our attention on the minor, relatively rare phenomenon of purposeful individual voter wrongdoing. We need to name this behavior for what it is: Trump is the Fraudster-in-Chief.
Voter suppression is both a racial justice and a feminist issue, and Trump knows it. Black women are clearly a threat to him as the most reliable voters for progressive, pro-feminist candidates. Consider the facts: African American women were key in carrying US Senator Doug Jones (D-AL) and Democrats in Virginia (a swing state) to victory in recent elections; were more likely to vote for Hillary Clinton than White women in the 2016 presidential election; and are predicted to be central to the 2020 presidential election. Black feminist historians are now recovering the once invisible role of women of color in the history of women's suffrage and voting rights.
It's therefore no surprise that Trump has stoked anew racially-tinged, xenophobic, debunked "birtherism" claims he made against President Barack Obama – this time, falsely insinuating that Kamala Harris might be ineligible to run for vice president, based on her parents having immigrated. Like Obama, Harris herself was born in the United States and is therefore eligible to run under the US Constitution. Appallingly, Trump has normalized race- and gender-baiting provocation, labeling Harris as "phony" and "nasty" (a tag he likes to use for assertive women) – even "nastier" than "Pocahontas" (the racially-derogatory "nickname" Trump regularly uses to refer to Senator Elizabeth Warren).
In the lead-up to the 2020 election, Trump has gone beyond dog whistles to a bullhorn, mobilizing toxic racial and gender stereotypes. Appealing to anxieties long-held by many White voters, he tweets, "The 'suburban housewife' will be voting for me" – a throwback to an outdated phrase and stereotype from the 1970s. In the same tweet, Trump claimed, these suburban women "want safety & are thrilled that I ended the long running program where low income housing would invade their neighborhood." As we've written elsewhere, Trump refers to immigrants coming across the southern border as "an infestation," in the same way that those supporting segregation and redlining described Black residents moving into predominantly White neighborhoods as an invasion.
By "othering" voters of color, Trump's attacks on mail-in balloting are part of a broader strategy designed to suppress voting rights. Trump says the quiet part out loud: that he believes vote-by-mail would open the door to more Democrats casting ballots (for example, young Latinx voters in Nevada). However, Trump himself votes by mail. And he and other Republican candidates recognize that older Americans in Florida (and other battleground states that may ultimately lean Republican) depend on mail-in voting. As election expert Rick Hasen has noted, "absentee balloting … appears about evenly split between Democrats and Republicans."
While restrictive measures, such as voter ID laws, undermine the ability of Blacks and poor people to vote, such measures limit the rights of women more broadly, including White women who may not have updated their ID after changing or hyphenating their names upon marrying. The Washington Post notes that women are more likely to change their names when shifting their marital status, reporting that "90 percent of women change their names when they get married, and many change their names back if they get divorced." Additionally, women live longer and, in part because of this, make up a larger share of the electorate than men. Plus, the cost of obtaining ID burdens women (as women are more likely to live in poverty).
This lack of economic security also explains why women are disproportionately impacted by prisoner disenfranchisement laws, though the debate over these restrictions commonly focuses on the unfair racial impact. For example, women are adversely impacted by such voter suppression efforts by Florida Republicans who recently circumvented the popular ballot referendum enfranchising former prisoners. Despite this referendum, Republicans passed a state law requiring former prisoners to pay costs associated with their incarceration, in effect imposing a modern day poll tax. This disproportionately impacts not only Black and brown former prisoners, but women, who earn less on average than their male counterparts.
Such strategies are not new. Throughout US history, race constructs have been used to alienate women from organizing around our shared interests. President Ronald Reagan pathologized poor Black women as so-called welfare queens, a stereotype used to justify calls for aggressive cuts to social-safety-net programs – impacting all qualifying women.
Today Trump and fellow Republicans have reanimated the "welfare queen" construct, if not the actual tag, and now alleges she is out to steal American democracy through voter fraud.
Republican prosecutors have frequently targeted women of color in particular, even where women have mistakenly voted (for example, where Black women released from prison were unaware that prisoner disenfranchisement rules restrict their voting rights or Latina legal permanent residents were unwittingly offered an opportunity to register by state officials upon obtaining a driver's license, but were not informed their immigration status barred their right to vote). While these prosecutions (and other restrictions, like voter ID laws) disproportionately impact women of color, they hurt women as a whole.
Get our free weekly newsletter
Sign up for CNN Opinion's new newsletter.
Rather than allow Trump to sell a false image of feminism and racial inclusion, we must build on the coinciding anniversaries of the 19th and 15th Amendments to dispel the disingenuous rhetoric of welfare fraud and (now) voter fraud. The new monument in New York City's Central Park commemorating Sojourner Truth (who was left out of its original design) along with Susan B. Anthony and Elizabeth Cady Stanton reflects the history and potential future of broader solidarity. By "pivoting the center" – in the words of historian Martha Jones – and centering our gaze on women of color, we can bring multiple voices into view and empower linkages between people of color and Whites, and between women, and men.