More than two dozen large wildfires raging across California after an extreme heat wave have created a "dire situation," Thom Porter, chief of the California Department of Forestry and Fire Protection, said Tuesday.
"It is really one to behold. We have now, as of this morning, 25 major fires. We've had an additional, at least, two that have occurred just in the day today," Porter told CNN's Wolf Blitzer.
Cal Fire said earlier that more than 2.2 million acres have been scorched across the Golden State so far this year, a state record. According to Porter, many of the fires will continue to grow and remain "uncontrollable until we have a weather change."
"We have fires burning in the north part of the state all the way down to the Mexican border, about 800 miles between the furthest distant fires, so we're stretched across the landscape," Porter said of his crews.
The Creek Fire racing through the mountains of Central California is being fueled by dead trees and has grown to more than 143,000 acres and destroyed an estimated 60 homes.
"We have 150 million trees that died in the southern Sierra several years ago, and those are fueling the Creek Fire, which is the biggest and most concerning fire to us right now," he said.
Three firefighters were hurt, one critically, while battling the Dolan Fire in California's central coast. They suffered burns and smoke inhalation and were taken to a Fresno hospital, said Chris Barth of the Bureau of Land Management.
Almost 400 airlifted to safety
The California Army National Guard colonel in charge of rescuing Sierra National Forest visitors from the fast-moving Creek Fire told CNN on Tuesday airlifts are going extremely well.
Col. David Hall told CNN's Wolf Blitzer that about 385 people and 27 animals have been rescued over the past few days.
Helicopter crews Tuesday airlifted at least 148 people who had been trapped by the Creek Fire, one of many wildfires that rage in the Golden State when scorching weather conditions threaten even more.
Tuesday's rescues, which also took 16 dogs to safety, came after hundreds of other people were airlifted from the forest over the weekend.
"There are definitely a lot of challenges floating out there. The biggest thing is this fire ended up escalating very rapidly," Hall said.
He said backpackers, campers and hikers needed to be taken out by helicopter because the fire had or could overrun paths to safety.
It wasn't immediately clear how many more people were awaiting help.
"The people in remote areas are not considered to be … in any immediate danger. They are simply in spots that are sometimes unable to be accessed other than by helicopter," Fresno County sheriff's spokesman Tony Botti told CNN.
The Creek Fire has forced evacuations in Madera and Fresno counties. The fire is an "unprecedented disaster" for Fresno County, US Forest Service Supervisor Dean Gould said Monday, adding that while major wildfires have occurred in the area before, this fire is the "most aggressive of any of those."
The fire began Friday night, and its cause is under investigation.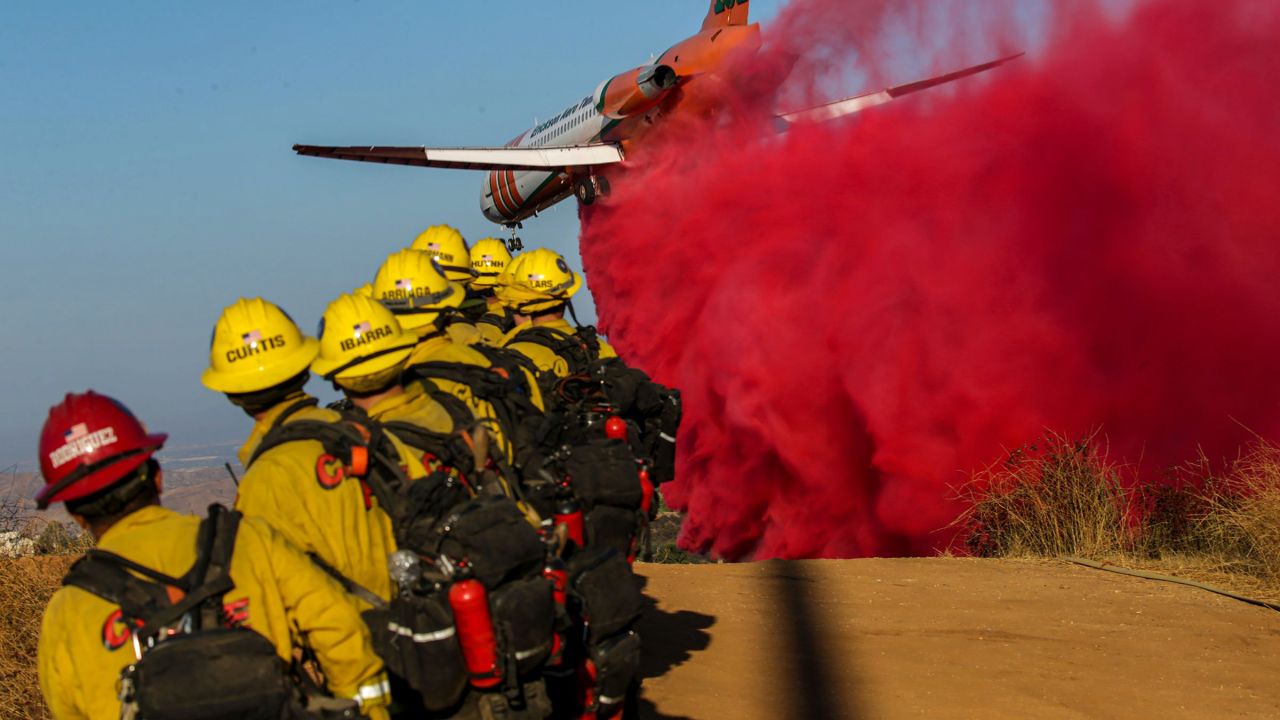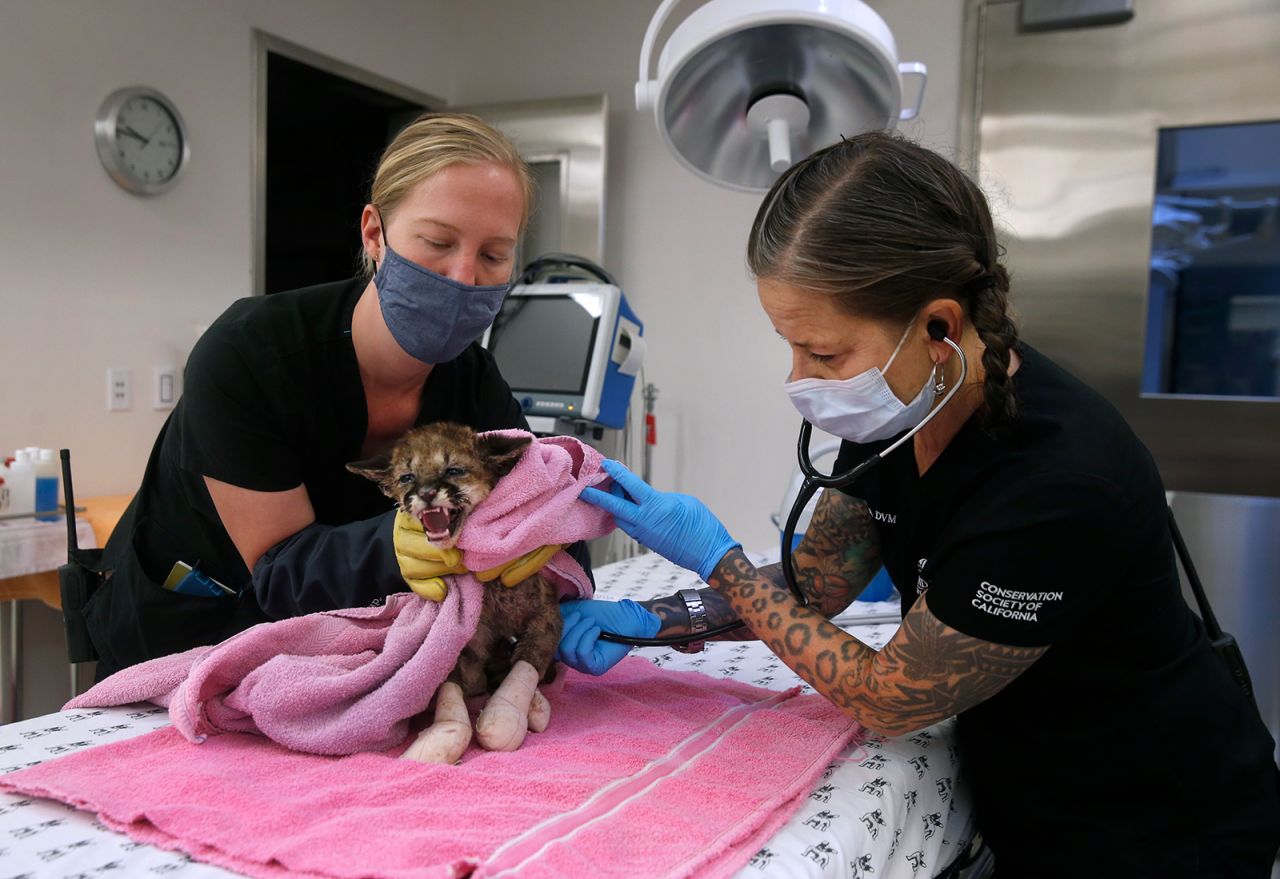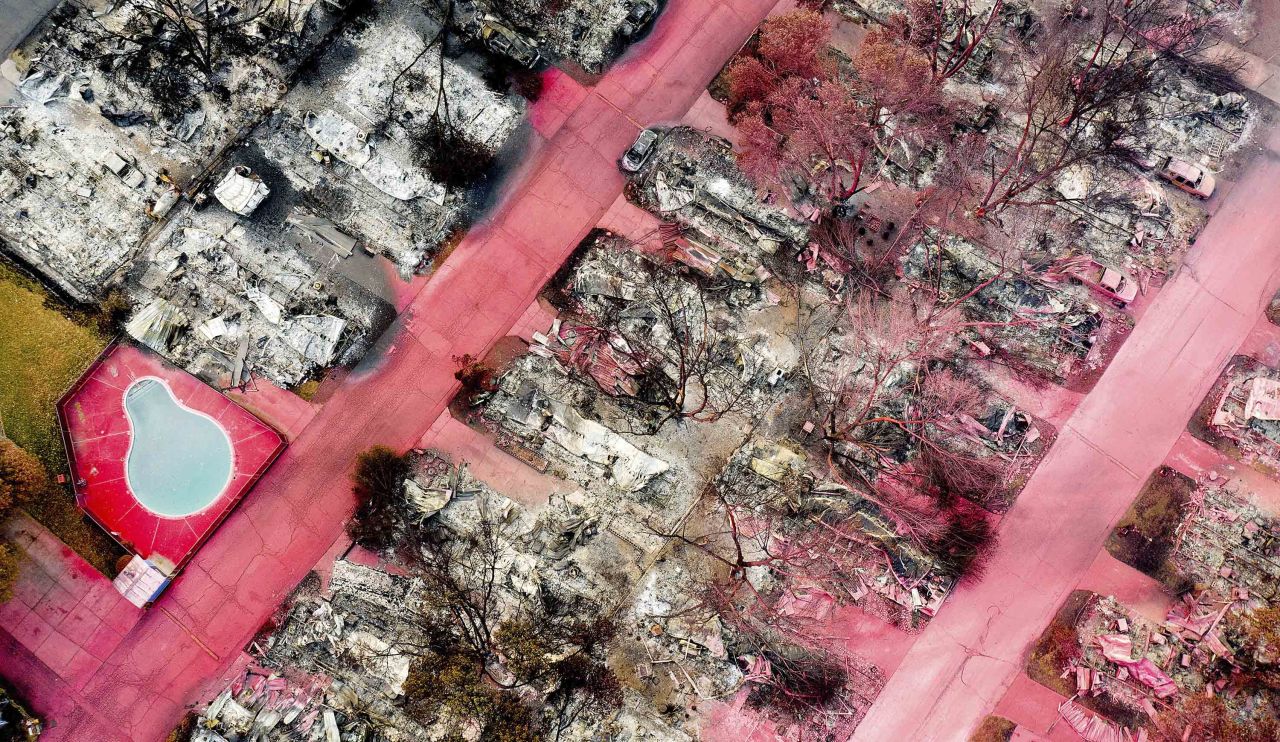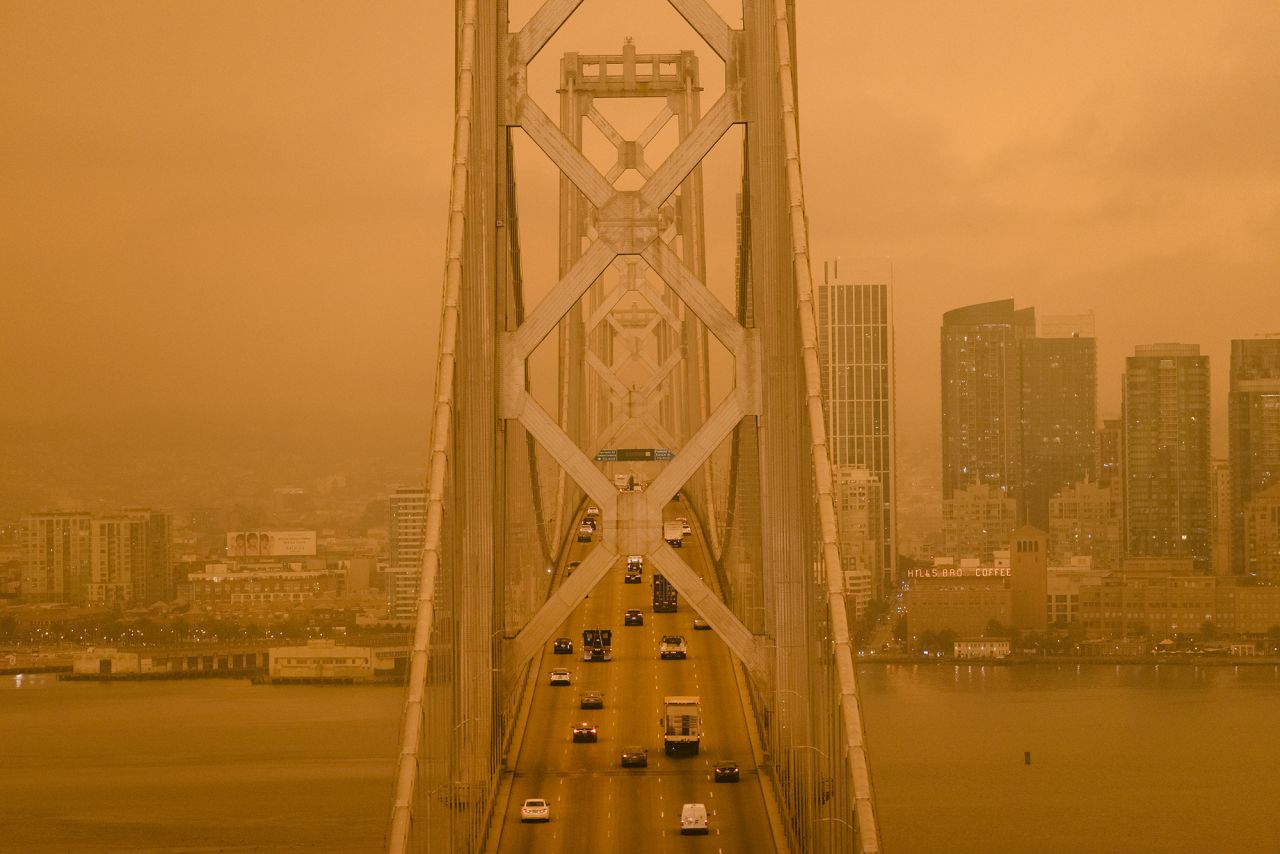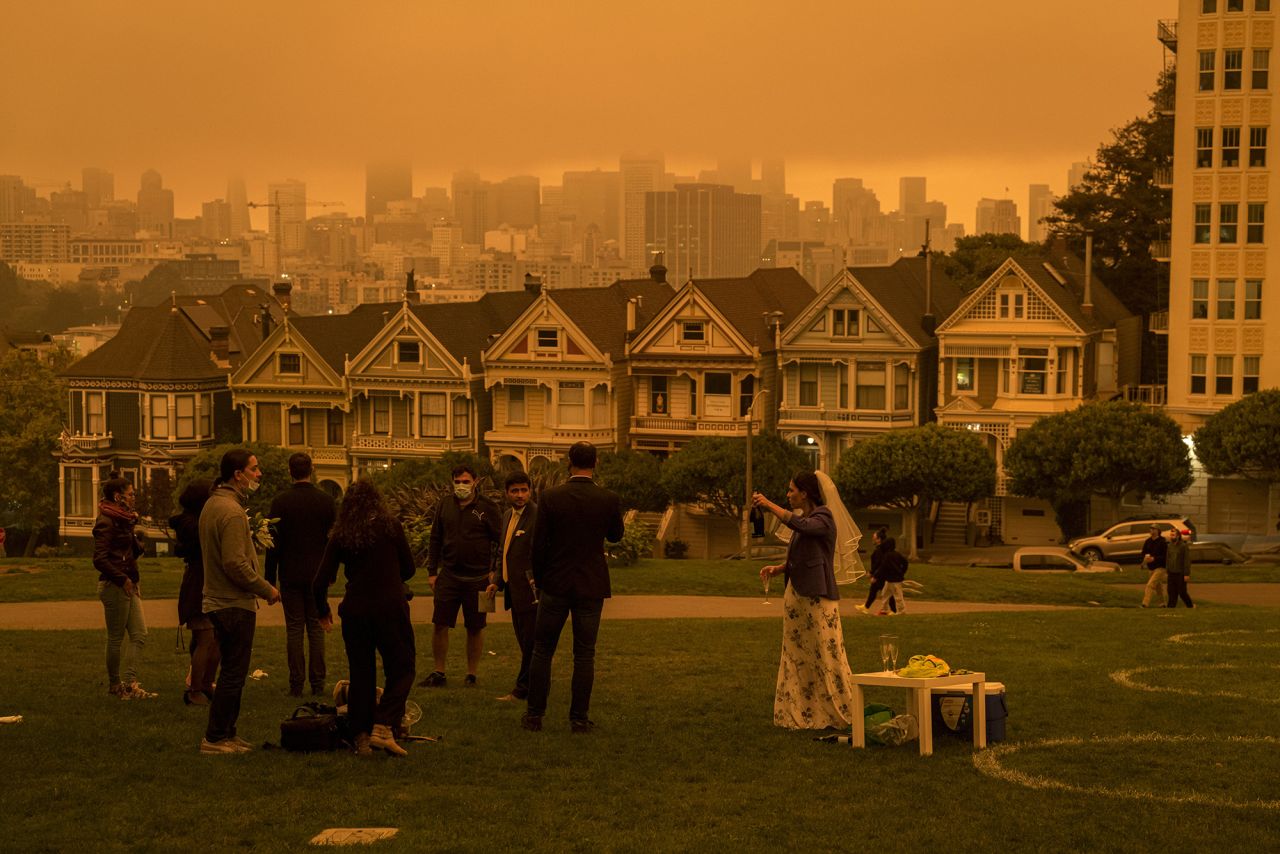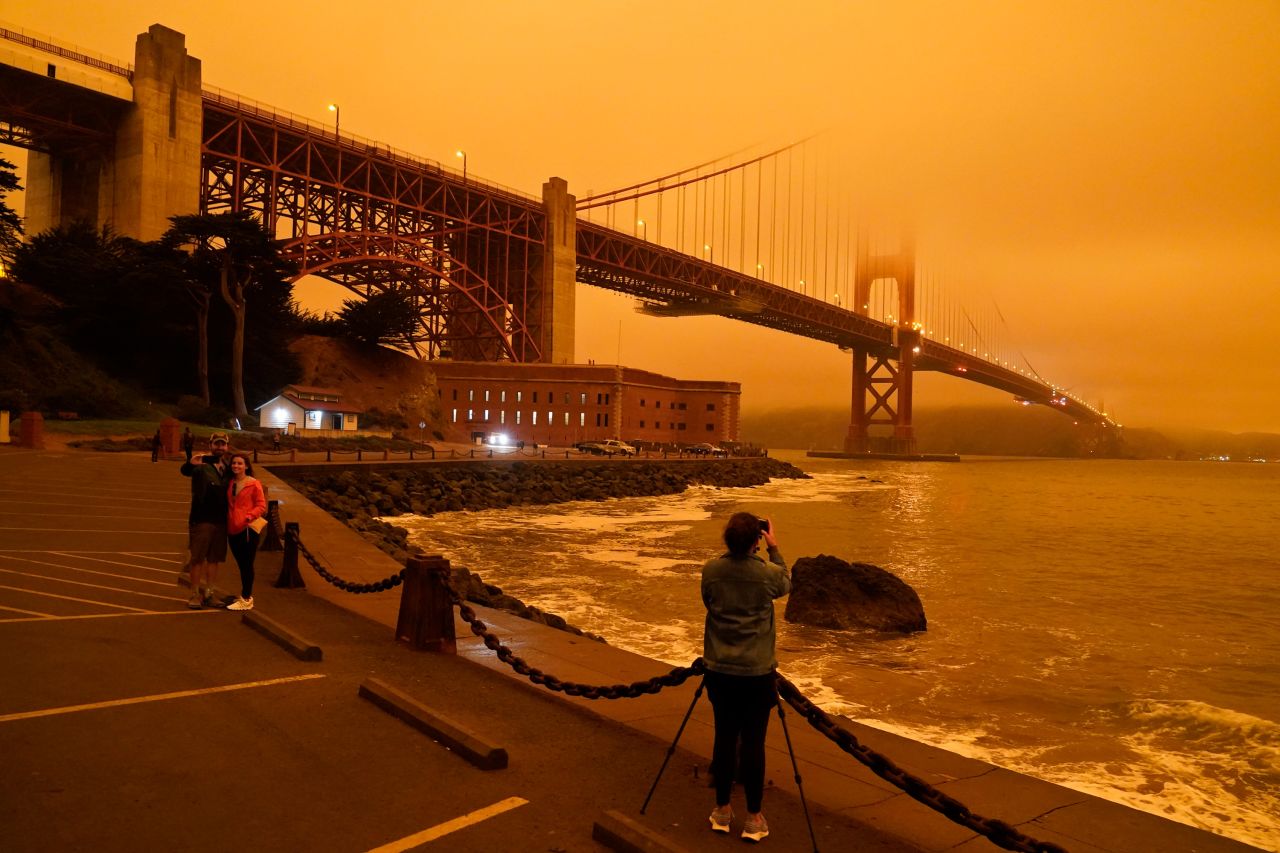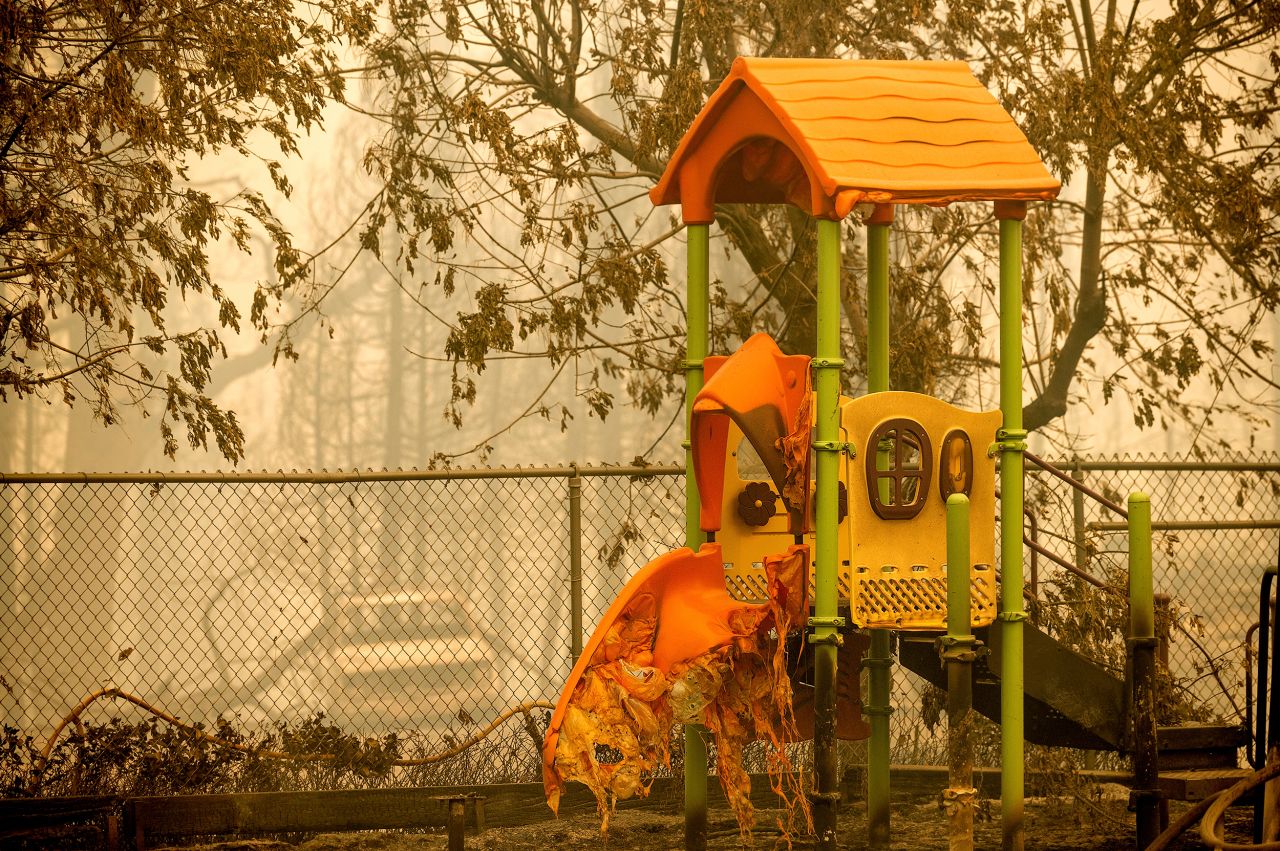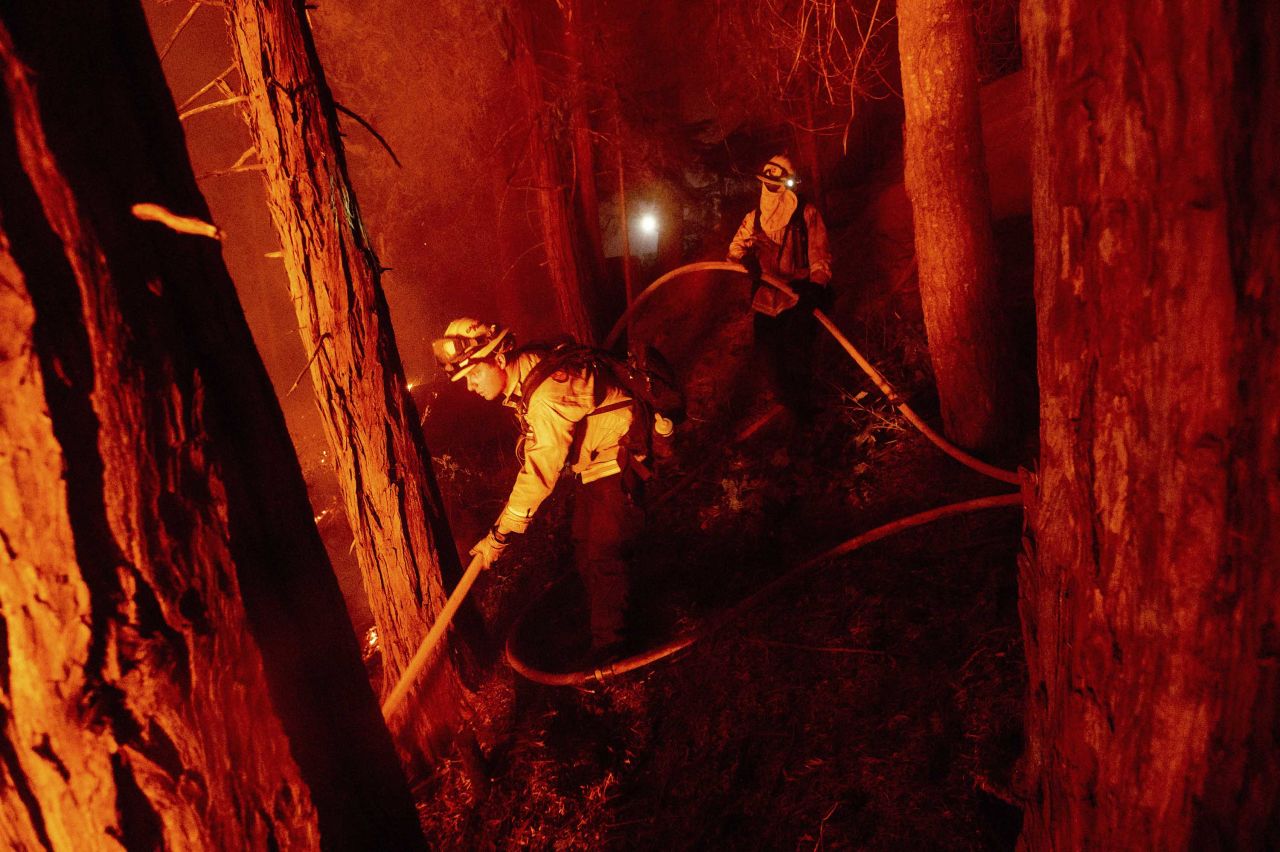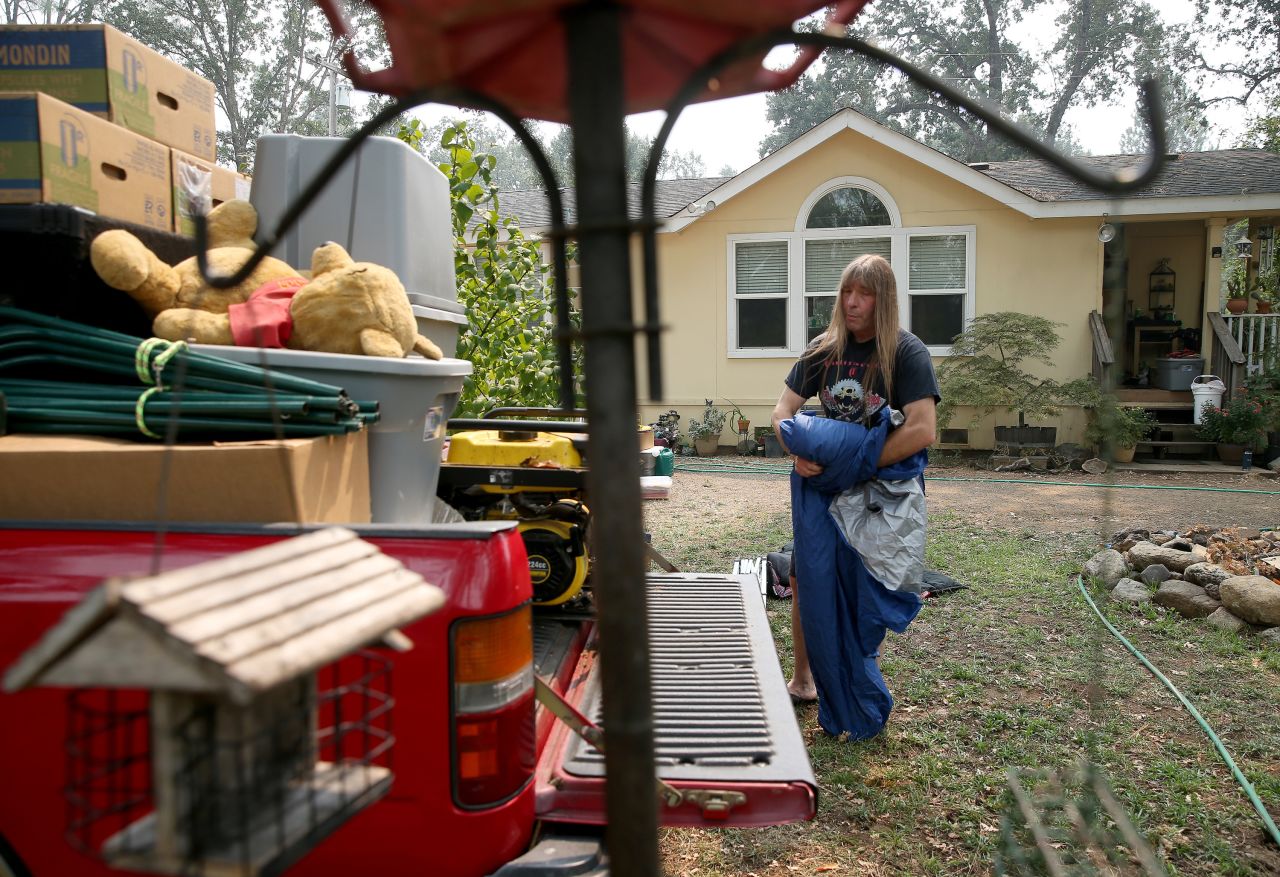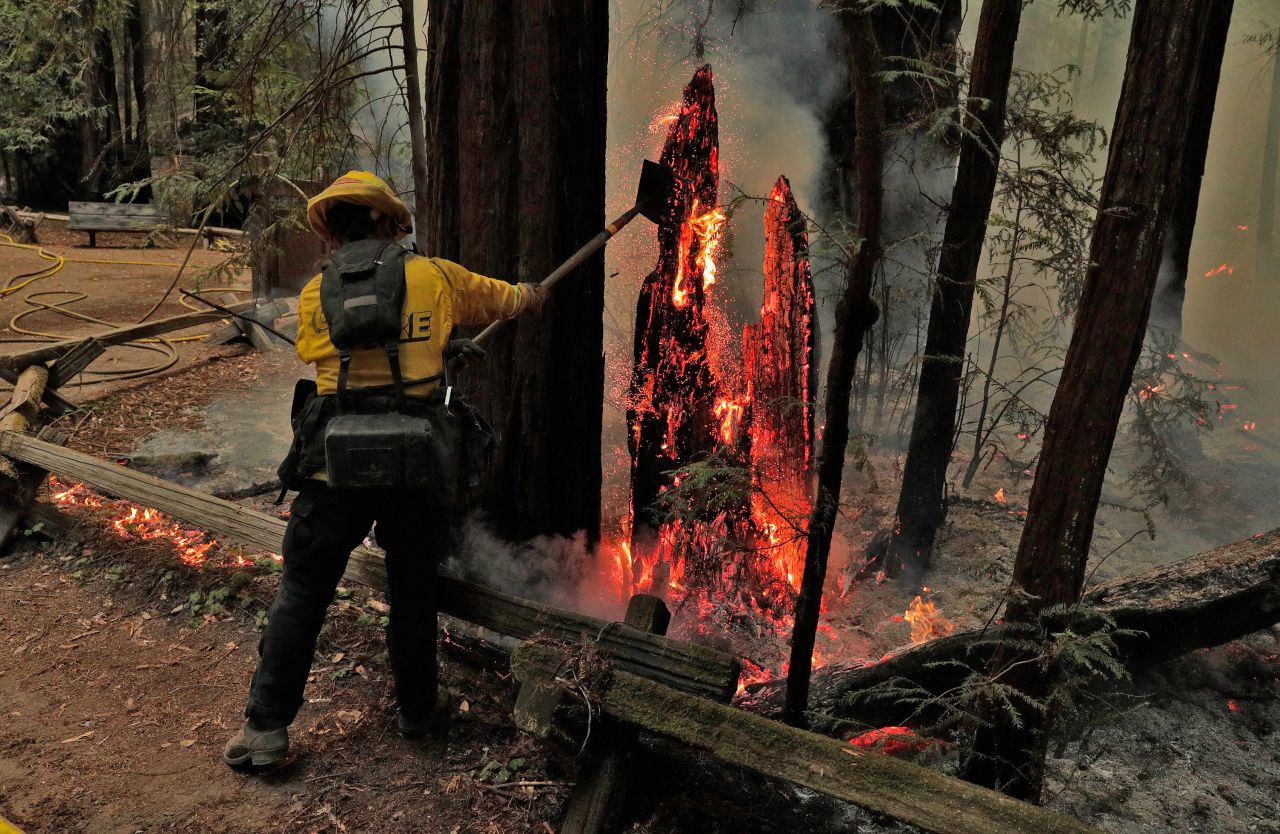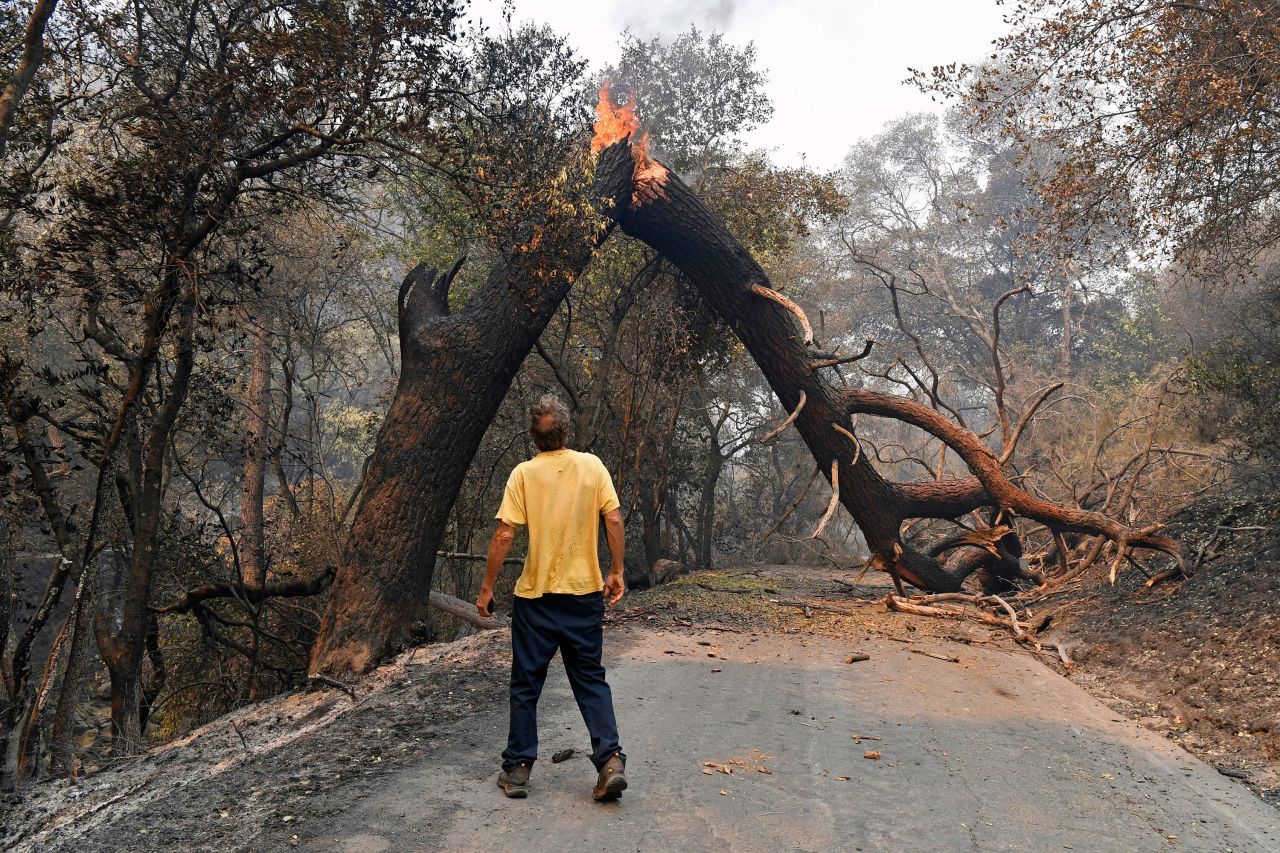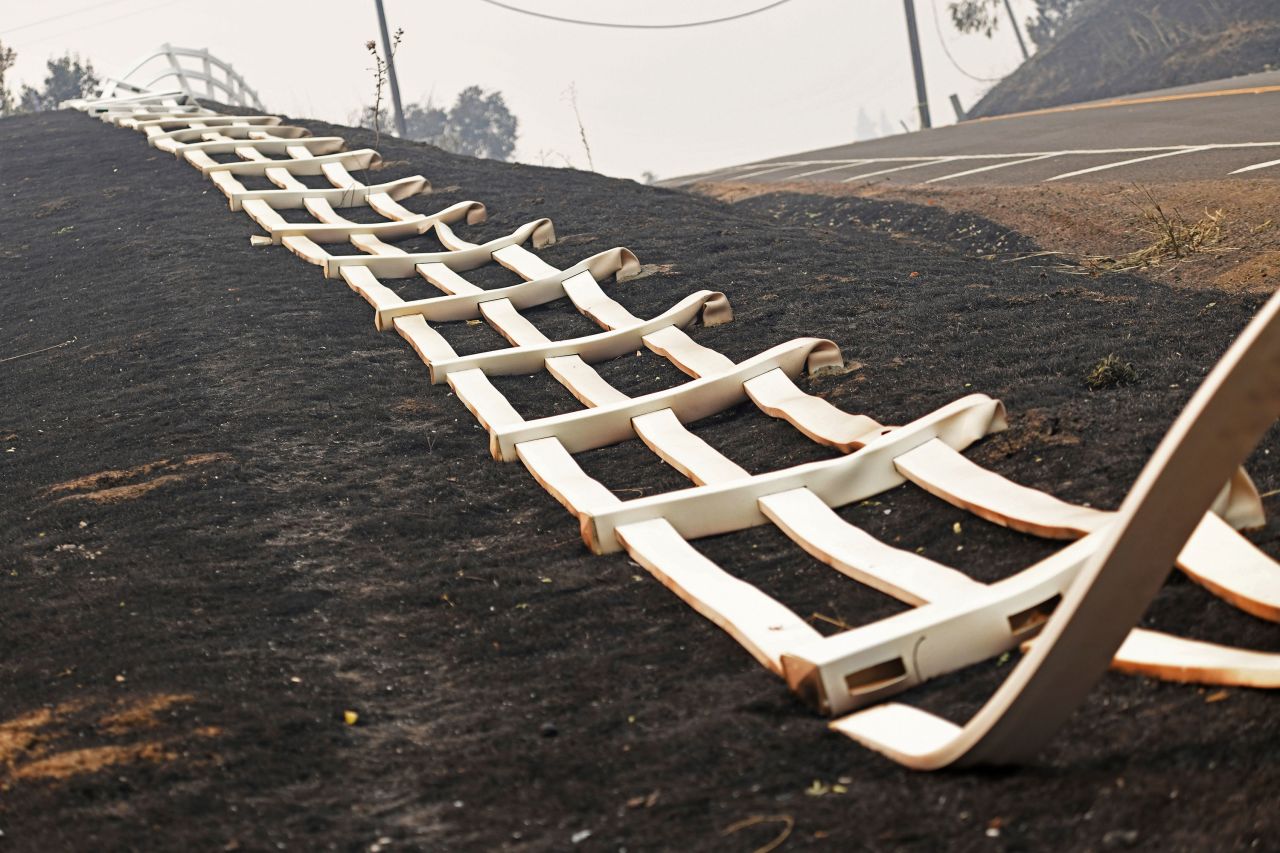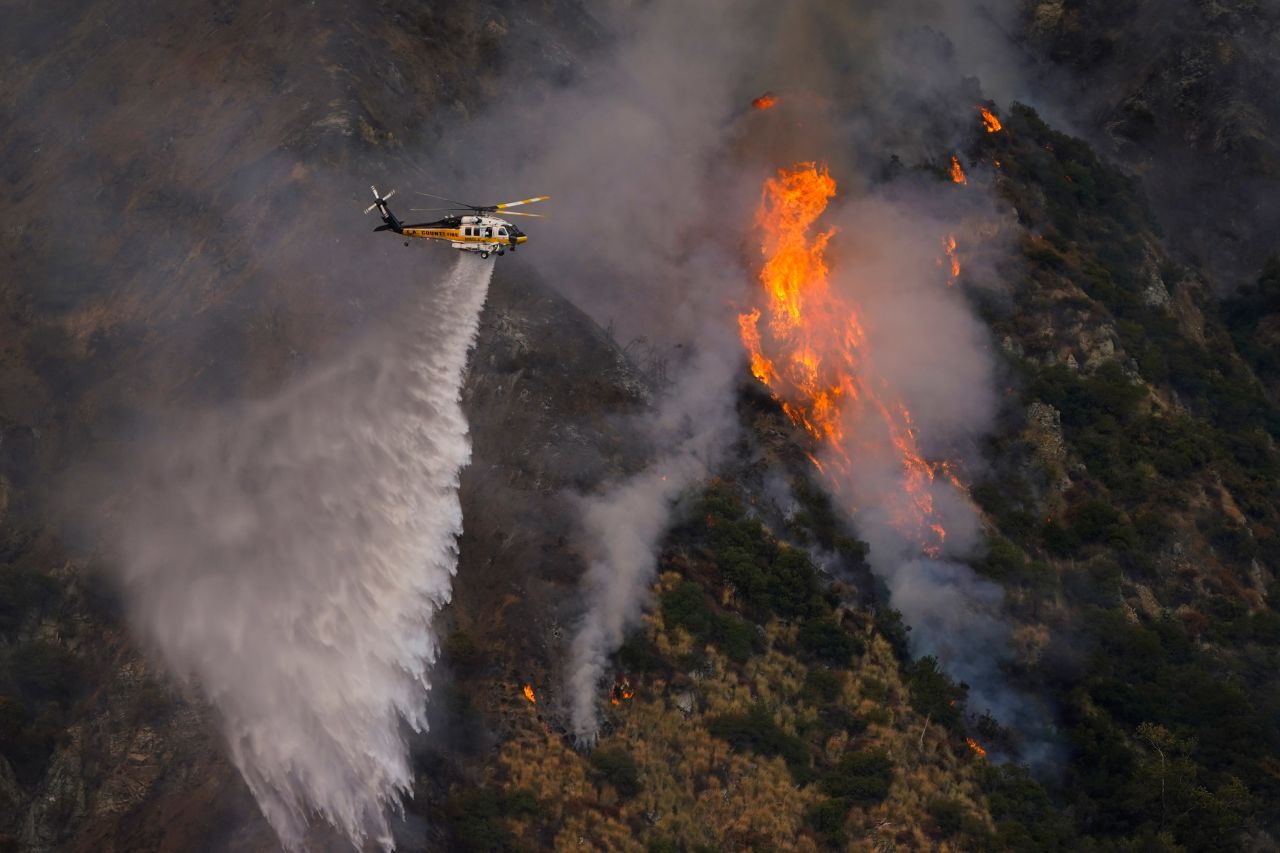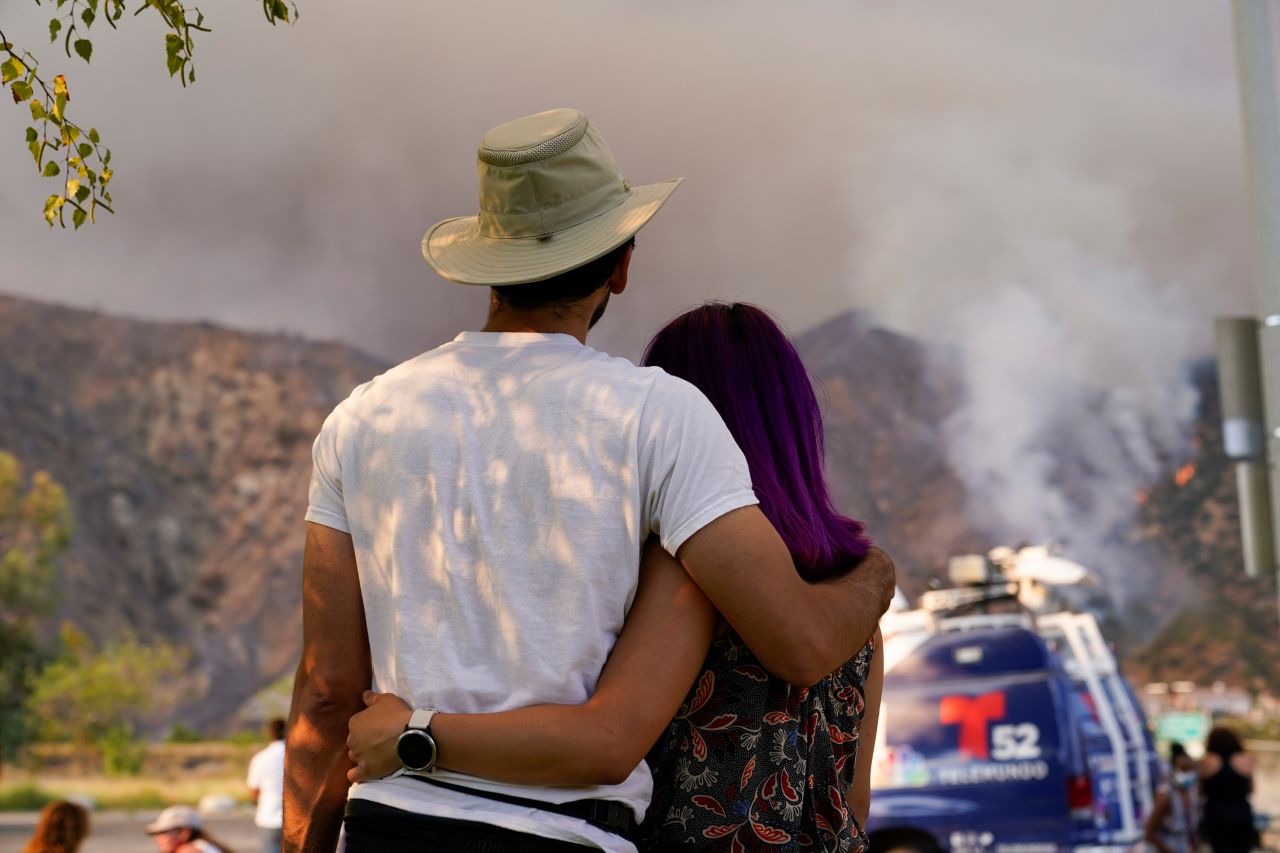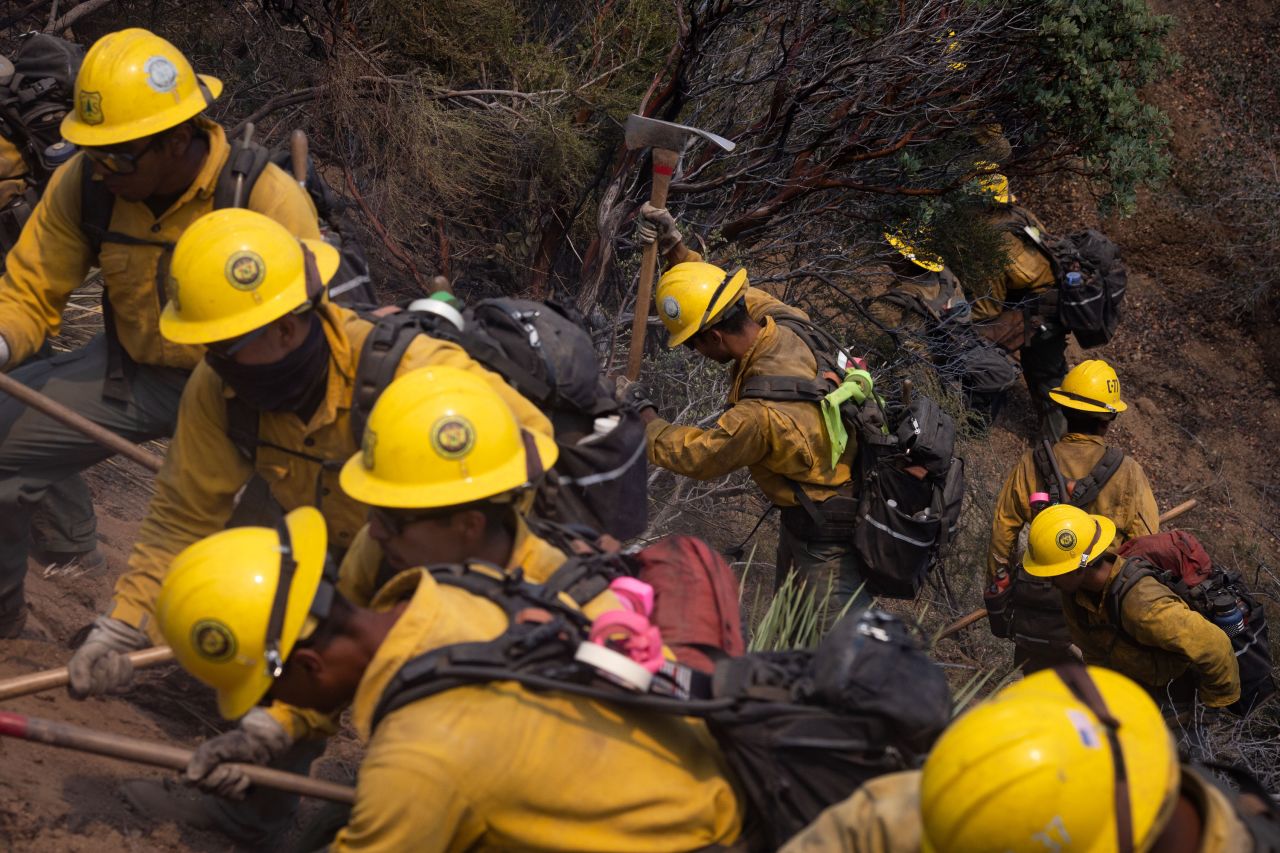 In photos: 2020 wildfires on the West Coast
California wildfires have burned more than 2.2 million acres this year
Another significant blaze is the El Dorado Fire in Southern California's San Bernardino County, which officials say was sparked Saturday morning by a pyrotechnic device used during a gender reveal party. It had scorched 10,574 acres and was 16% contained as of Tuesday, officials said.
Weather conditions will mean high fire risks from Washington to Arizona – including much of California – into Wednesday. As of Tuesday evening, areas covering almost 39 million people in six Western states were under red flag warnings, which caution that conditions likely to start or spread fires – strong winds and dry conditions – were imminent or happening.
Wind gusts of 30 to 55 mph are possible in parts of California on Wednesday, CNN meteorologists said.
"Wind like this will fuel (fires) and move them along. If you get evacuation notices today, you need to pay attention to them. These fires will be moving very, very quickly," CNN meteorologist Chad Myers said.
At least 87 large wildfires are burning across the United States, according to the National Interagency Fire Center, and California has been the hardest-hit state. More than 4.7 million acres have been burned nationwide so far this year, according to the NIFC.
California hasn't yet reached what is typically the heart of its fire season, when the notorious Santa Ana winds blow hot, dry air down from inland mountain ranges, adding fuel to an already dangerous recipe for fire.
The frequency of fall days with extreme fire weather conditions in California has more than doubled since the 1980s, driven mainly by climate change, a recent study found.
Governor says crisis is because of climate change
California's governor is pointing directly at climate change as the source of the extreme heat wave and a primary factor in the scores of wildfires plaguing California.
This time last year, California saw 4,927 fires that burned 118,000 acres, the governor said. In 2020, so far there have been 7,606 blazes.
"Wildfires are a big part of the seasonal challenge," Gov. Gavin Newsom said. "The challenge we're facing now is the extreme fire events that we believe are climate induced."
Daniel Swain, a climate scientist at UCLA and the National Center for Atmospheric Research, told CNN it is shocking to the see the impacts of the wildfires in the Western United States, "but not scientifically surprising."
Swain explained that due to human-caused climate change, temperature extremes are climbing higher and the vegetation is drier, which affects fire behavior.
"But climate change has not just made the extreme heat waves that coincided with the fires worse. The bigger effect is the more subtle, long-term warming," he said. "That couple of degrees of (average) warming over decades … you don't notice it as much, but it's still there lurking in the background, sucking extra moisture out of the vegetation and the soil."
Swain doesn't expect conditions to improve soon for California and other Western states. He said they could be "really extreme" for the next two months.
"I don't see much of a let up," he said.
Oregon and Washington fighting flames too
California's neighbors on the West Coast are suffering with fast-moving fires, too.
Oregon's "unprecedented" wildfires have burned more than 230,000 acres, forcing thousands of residents to evacuate from their homes, while many more are at risk, Gov. Kate Brown said Tuesday.
"In some areas the situation is so difficult and dangerous that even firefighters are being evacuated," Brown told reporters.
Prison officials evacuated three facilities in the state capital of Salem. A total of 1,450 adult inmates were transferred to the Oregon State Penitentiary in Salem, officials said.
The fires are forcing more evacuations in Marion County, the home of Salem, according to the sheriff's office.
The Marion County Sheriff's office has issued evacuation notices for the six cities as well as two other areas, a tweet from the agency says.
The nearby Beachie Creek fire has spread to more than 500 acres, according to the US Forest Service. It started August 16 and the cause is unknown, the agency said.
In Washington, about 330,000 acres have burned, Gov. Jay Inslee said.
The state "had more acres burned yesterday than we've had in 12 entire fire seasons," he said Tuesday.
In the small eastern Washington town of Malden, more than 80% of the buildings were destroyed by flames.
"The scale of this disaster really can't be expressed in words," Whitman County Sheriff Brett Myers said. "The fire will be extinguished, but a community has been changed for a lifetime. I just hope we don't find the fire took more than homes and buildings. I pray everyone got out in time."
For the country as a whole, the number of fires recorded and the acreage burned in 2020 are below the 10-year average for the same period, according to NIFC. A total of 41,051 fires have been reported so far this year, while the average number of fires through September 7 over the last 10 years is 43,745, the NIFC says.
The total acreage burned since the beginning of 2020 is 4,729,287, compared with the 10-year average of 5,708,762 acres at this point of the year, the NIFC said.
CNN's Hollie Silverman, Pierre Meilhan, Konstantin Toropin, Sarah Moon, Pierre Meilhan, Cheri Mossburg, Drew Kann and Joe Sutton contributed to this report.