The new head of MI5, the UK's domestic security service, has warned that nearly 30% of the major terror plots it has disrupted at a late stage since 2017 have been from far right extremists.
Ken McCallum said that the pan-European threat from the far right was increasing with "bitty, but meaningful international connectivity."
In his first engagement with reporters since taking the job in March, McCallum said far-right extremism was not on "the same scale as Islamist extremist terrorism. But it is growing: of the 27 late-stage terrorist attack plots in Great Britain disrupted by MI5 and counter-terror policing since 2017, eight have been right-wing extremist."
He added that was not the case for the four years before 2017, and that "quite a few young people [are] attracted to this ideology, which does tend to suggest this threat will be with us for some years to come."
Yet he added that the far right, while showing signs of international links, was not yet "a kind of coherent global movement," like al Qaeda or ISIS "where you have a sort of unifying purpose and single organization that pools things together."
Individuals, "often acting in comparative isolation," were often fueled by "social processes, to do with individual's own needs and self view," McCallum said, and the far-right ideology was often "tacked on after someone has moved in that direction."
"These stories are not terribly coherent either," he said. "If you look either at right-wing extremism or Islamist extremism, it's not a coherent ideology that really stands up to much scrutiny. People are nonetheless, sadly, attracted to the seeming certainty that they seek to provide."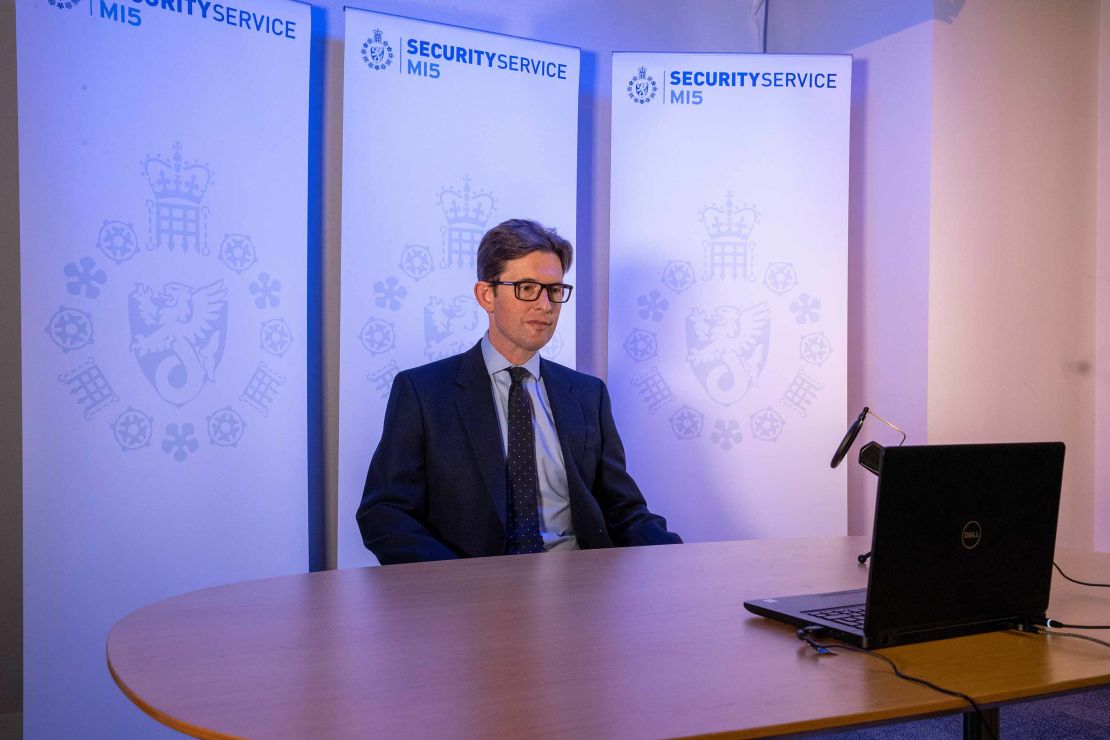 Last year, a 23-year-old member of banned neo-Nazi group National Action was sentenced to life after admitting to plotting to kill his local lawmaker with a machete and making a threat to kill a police officer, according to PA news agency. Jack Renshaw's plans were revealed by a whistleblower, who was at a meeting in a pub when Renshaw announced his intentions in July 2017, a year after Labour Member of Parliament Jo Cox was murdered by a far-right extremist.
Around a dozen people were convicted of terrorism-related offences in 2019, according to anti-racism charity Hope Not Hate, including a Durham teenager who was planning attacks against local synagogues.
The MI5 chief, who lists hiking and being an active father as his interests, said the growing threat was replicated in Europe and the United States. "Essentially all the services with which we partner closely have some version of this."
McCallum, a Glaswegian maths graduate who headed both the investigation into the 2018 Salisbury attacks, which the UK government says was carried out by Russian operatives, and the operation to protect the 2012 London Olympics, took the top job just as the UK went into lockdown. He said the security service had advised the government during the pandemic, on anything from the construction of emergency hospitals to "repurposing research originally done on toxic chemicals to help understand how Covid in droplets might disperse."
He also said their skills were being used to protect Britain's top medical laboratories, after UK officials accused Russia in July of trying to access the country's vaccine research servers. "Crucially, on the vaccine, we've been working to protect the integrity of UK research," he said.
After 24 years in the service, McCallum heads MI5 at a time when it is under criticism for failing to prevent the 2017 Manchester bombing of an Ariana Grande concert, and scrutiny over its assessment of Russian meddling in British elections.
He admitted that "no matter how much ingenuity and hard work we bring in," MI5 cannot prevent every terror attack. "And if I'm honest, when my own phone rings late in the evening, my stomach lurches in case it is one of those awful moments."