If businesses are to get reluctant workers back into the office, finding ways to maintain social distancing will be key. An Israeli company thinks it can help, using smart sensors mounted on workplace ceilings.
PointGrab developed its technology before the pandemic to help workspace managers optimize how employees use office space. About the size of a smoke alarm, the sensors can record the exact number and location of people in buildings including offices, hotels and restaurants.
One of the company's first clients was Deloitte, which installed the system at its flagship London office last year. PointGrab's sensors were connected to screens in the building to show the availability of desks and shared areas in real time. PointGrab CEO Doron Shachar says it was one of a range of innovations that helped Deloitte fit 30% more people into 3% less space.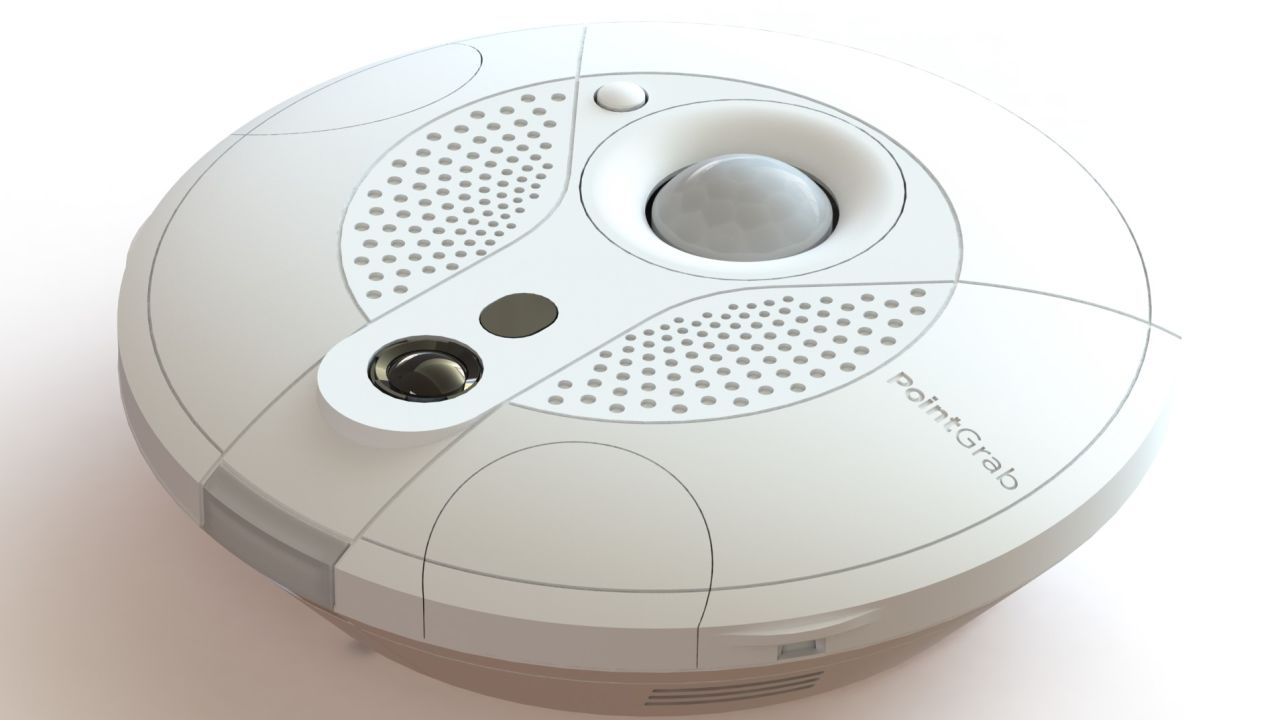 Now PointGrab has adapted the technology so the sensors can also monitor social distancing by keeping track of how far apart people are, and whether they're traveling in one direction around a building.
Workspace managers can set up alerts for when two people are closer than two meters for more than 30 seconds, for example. "An organization will choose what to do with that alert," Shachar tells CNN Business. "I don't think that they should blow an alarm."
The sensors have been included in the "six feet office" concept created by real estate services company Cushman & Wakefield to encourage employees to practice social distancing. They are currently being used in this way at a university in the Netherlands, and at an innovation hub in Belgium.
How Covid-19 is changing the way we work
Other companies have developed different approaches to the problem. US tech company Camio, for example, uses image-detecting software that works with surveillance cameras to track how close together employees are and whether they're wearing a mask.
Maintaining privacy
While the social distancing innovation is new, PointGrab has deployed more than 10,000 sensors for workspace optimization, including in the offices of Coca-Cola, Facebook and Dell.
Workers might not like the idea of being monitored, but PointGrab says no images or identifying features are recorded. Instead, each employee is represented as an anonymous dot on a dashboard.
"The sensor does not violate people's privacy," Shachar says. "This is extremely important in the workspace."
Privacy is a key consideration for many of the facility management services and software providers that PointGrab partners with. Spacewell, a building management software provider, chose to incorporate PointGrab's technology into its smart building platform partly because of its ability to anonymize data.
"We do a lot of business with health care companies and financial service providers, so it's very important to make sure that you don't have any images or any data leaving the device," Spacewell managing director Adrian Weygandt tells CNN Business.
While smart sensors alone may not be enough to get workers back to the office, Shachar believes they could help companies take the first step.
"What you need in order to actually comply with social distancing rules is exactly what we provide," says Shachar. "That is understanding, in real time, where people are located."