Opinion contributors weigh in on Election Night results as CNN makes projections throughout the night. The views expressed in this commentary are those of the writers.
Paul Begala: Keep calm and count on
As of this writing, Joe Biden is leading in Electoral College, 227-213. He is leading in the popular vote. Biden is ahead in the too early to call states of Nevada (which Hillary Clinton won in 2016), Arizona, Wisconsin and Michigan (which President Donald Trump won in 2016). Trump leads in the other too early to call states Pennsylvania, North Carolina, and Georgia.
Close elections are not unusual. Everyone old enough to remember George W. Bush versus Al Gore in 2000 knows that. Florida, home to millions of Americans, went to Bush by just 537 votes. That makes both Biden's and Trump's narrow leads in various states look like a landslide by comparison.
Democrats have understandable confidence. That's why they want all the votes counted. (For a reasoned, rational Democratic perspective on Pennsylvania, I highly recommend the Twitter feed of Sen. Bob Casey Jr. Armed with a map and a Mister Rogers sweater, he walks you through the Keystone State.)
Trump, on the other hand, has sailed past worried and crashed onto the shoals of panic. His disgraceful late-night rant in the White House revealed a weak and frightened man. What a contrast to Joe Biden, who looked strong and certain in his late-night remarks.
What happens next? If Mr. Biden's lead holds and he crosses 270 electoral votes in the final tally (which I believe will happen), Mr. Trump will graciously concede and offer complete cooperation in the smoothest, greatest, bestest transition ever. Kidding. More likely, if history is any guide, he will rant, he will spin wild conspiracy theories, he will incite, he will sue. His theme song may well be the old Warren Zevon classic "Lawyers, Guns and Money." Biden's motto should be: "Keep Calm and Count On."
The votes will be counted. The lawsuits will fail. The fringe agitators will fizzle out. And hopefully on January 20, a grateful nation will breathe a sigh of relief and begin the process of healing and reuniting.
Paul Begala, a Democratic strategist and CNN political commentator, was a political consultant for Bill Clinton's presidential campaign in 1992 and served as a counselor to Clinton in the White House. He is the author of the new book, "You're Fired: The Perfect Guide to Beating Donald Trump."
Joe Lockhart: Trump baselessly charged fraud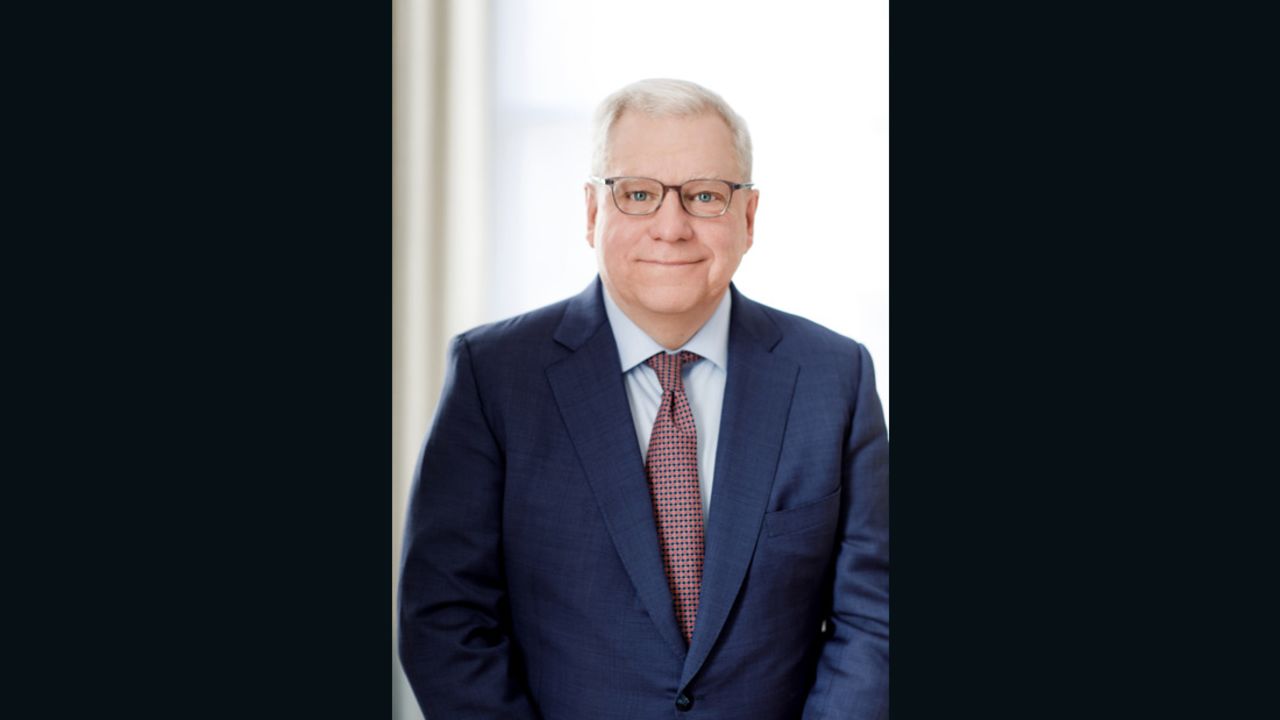 You have to give President Trump credit for being consistent. Since taking office he's shattered every norm of our nation's capital. So tonight, no one should be surprised that the American tradition of waiting until the votes are counted has been upended by a Tweet and speech in the East Room of the White House.
After four years of Trump, it's easy to be numb and say it's just a tweet, or it's just another over-the-top statement. But that is not the case here. What Trump is doing tonight is directly discounting millions of votes that were legally cast over the last month.
I have no doubt Secretaries of State can handle counting the votes. What worries governors and mayors across the country is whether they can handle Trump voters who will be whipped up by the President over the next few days. He is sending a direct message to his supporters that counting anymore votes is akin to stealing the election from them. Remember, Trump supporters allegedly tried to run a Biden bus off the road a few days. Imagine what they might do if they are being told the President the election is being stolen from them.
This will be a test for the country. I have no doubt our nation can wait until a few days until all the votes are counted. I also have no doubt the President will do whatever he can both using his platform and a legion of lawyers to stop the legally cast ballots from being counted.
The worst case scenario discussed over the last few months may have just had its short fuse lit by President Trump. This will be a very difficult week for our country and our Democracy – and the ultimate outcome is impossible to predict.
Joe Lockhart is a CNN political analyst. He was the White House press secretary from 1998-2000 in President Bill Clinton's administration. He co-hosts the podcast "Words Matter."
Sarah Isgur: What we know so far
Two takeaways so far:
First, the old Republican party of limited government and fiscal discipline is officially dead. There was no repudiation of Donald Trump – neither his character nor his policies – tonight. In fact, one of the biggest takeaways is that, but for the pandemic, it seems very likely that Trump would have been easily reelected with a pre-March economy.
Many Republican Senate candidates appear to have been reelected on the President's coattails. Both parties will focus on what this realignment means as it will have dramatic effects on future candidate recruitment efforts and almost certainly ends the conversation around the kinds of sweeping changes Democrats were hoping for, such as adding justices to the Supreme Court.
Second, for the first time in modern history, we were able to study the outcome of two asymmetrical campaign strategies. Both campaigns focused on turning out their voters, but despite raising more money than the Trump campaign, the Biden campaign spent almost none of it on a traditional ground game. If Biden loses – and even if he wins – we may have just learned a valuable lesson about the importance of voter registration drives and door knocking programs.
Sarah Isgur is a CNN political analyst. She is a staff writer at The Dispatch and an adjunct professor at George Washington University's School of Media and Public Affairs. She previously worked on three Republican presidential campaigns and graduated from Harvard Law School.
Shan Wu: Trump could cause legal havoc with election
President Trump just declared war on the 2020 Presidential election in his 2 a.m. press conference. With major battle ground states still counting votes, Trump claimed that he had already won the election and promised to be sending lawyers to ask the United States Supreme Court to intervene.
Legally, there is no mechanism for Trump to go directly to the Supreme Court. His lawyers need to first go through a trial court, then appeal to a court of appeal if they lose and then get the Supreme Court to take the "case." What exactly would be the case? Hard to say, but it would come in the form of some kind of injunction directed at states where Trump is ahead but early voting and absentee ballots are still being counted. Could this legal strategy succeed?
Conventional legal analysis would say such a ploy has zero merit. But here is the danger: Trump and the Federalist Society have packed the federal judiciary with some 220 judges and the Supreme Court with a 6-3 Conservative majority. He needs only one federal district judge to side with him and enter an injunction of some kind. That creates a "case" that Trump lawyers can begin to pursue through an expedited appeal process—and for which they can seek expedited relief before the Supreme Court.
Trump does not need to succeed on a national basis – he must only succeed in the number of states he needs to maintain his margin as of the end of November 3. And he has one secret weapon yet to deploy. That weapon is Attorney General Bill Barr who has been notably silent in the run-up to the election.
It would be unprecedented for the US Department of Justice to seek to intervene in an election. But let's remember this is the same Department of Justice that Barr ordered to intervene in a state defamation case by arguing that the President's denial of an alleged rape was part of his official duties. With this kind of federal judiciary and this kind of attorney general, it just isn't possible to predict the legal havoc that Trump may wreak.
Shan Wu (@ShanlonWu) is a former federal prosecutor and CNN legal analyst who writes frequently on racism in the law.
Van Jones: Democrats lost a moral victory on Election Night
I think a lot of Democrats are hurting tonight.
There's the moral victory, and there's the political victory. They are not the same. The Democratic political victory might still come. But I believe people wanted a moral victory tonight.
Under the Trump administration we've witnessed children getting snatched away from their mothers at the border – several hundred of whom have yet to be reunited with their parents. Parents are sending their kids into schools where the N-word is being used against them. And there is a wave of intolerance that, quite frankly, is intolerable.
People got their hopes up looking at those polls showing Joe Biden had a solid lead over Donald Trump. We wanted to see a repudiation of Trump's direction for the country. The reality that this election is this close just hurts.
The political victory is still possible. We still have to wait on final results in Pennsylvania, Michigan, Wisconsin, Nevada, Georgia and Arizona.
But I have to be honest – there were people hoping for a big repudiation in this election and that has not yet come. And because of that, a lot of people are hurt and scared tonight in the Democratic Party.
Van Jones, a CNN host, is the CEO of the REFORM Alliance, a criminal justice organization.
Roxanne Jones: Cori Bush's historic victory is more than a win for Black Americans
Cori Bush has been proclaiming Black Lives Matter since she joined street protests to demand justice after the tragic 2014 police killing of Michael Brown in Ferguson, Missouri. Now, it seems, her voice has finally been heard as she appears poised to become Missouri's first Black congresswoman, with CNN projecting her as the winner after 88% of the state's returns showed she had captured almost 80% of the vote.
The final vote count in Missouri—like many other states—is not expected to be completed until later this week.
For now, Bush is taking the win, tweeting a photo of herself standing beneath a painting of Shirley Chisholm (the first Black woman elected to Congress), captioned "The First."
Bush, who was backed by Vermont Senator Bernie Sanders and congresswoman Alexandria Ocasio-Cortez (NY), is now set to join progressive voices gaining prominence and power in the Democratic Party. A registered nurse, she backs the Green New Deal, Medicare for All and ending mass incarceration.
Bush's message of social justice resonated beyond Missouri.
Nationwide, according to CNN exit polls, one-third of voters who back Joe Biden said racial inequality was their most important issue going into the election. For Donald Trump voters, the economy was the top issue.
For me, Bush's historic win is much more than a win for Black Americans. It is a win for the America that I want to see.
Roxanne Jones, a founding editor of ESPN Magazine and former vice president at ESPN, has been a producer, reporter and editor at the New York Daily News and The Philadelphia Inquirer. She is co-author of "Say it Loud: An Illustrated History of the Black Athlete."
Keith Boykin: The election should never have been this close
I don't know who will win the 2020 presidential election, but the issue that most concerns me is that the race is close at all.
As an African American, I've watched the past four years in horror, as President Trump has moved from one racial controversy to the next — his comments on Charlottesville, his attacks on NFL players, his unflattering description of African countries, his decision to remove Black Lives Matter protesters outside the White House for a photo op, and his neglect of the coronavirus pandemic that has disproportionately affected Black and Brown people. Surely, after all the chaos and disruption we've been through in 2020 alone, I expected to see at least a sliver of movement in white voter patterns to tip the scales toward Democrats.
But according to CNN exit polls, 57% of white voters still cast their ballots for Trump. All other racial and ethnic demographic groups supported former Vice President Joe Biden.
It's not surprising that a Republican presidential candidate would win the majority of the White vote. Every GOP nominee has done so since 1964. What is disturbing, but also not surprising, is that so many White voters – after years of watching Black and Brown Americans complain about Trump's racism – still chose to vote for him.
Keith Boykin is a former White House aide to President Bill Clinton and a CNN political commentator.
Sarah Lenti: Coloradans recognized the deep flaws in Trumpism
Colorado has long been known as a purple state. It's clear why when looking at the party registration of voters who returned ballots in the 2020 election. Around 29% of ballots came from registered Republicans, about 31% from registered Democrats, and just under 40% from unaffiliated voters. And yet the Centennial State delivered decisive victories to Democratic presidential nominee Joe Biden and Democratic Senate candidate John Hickenlooper.
Put another way, we did not see a partisan tidal wave in Colorado, despite two Democrats winning with substantial majorities. Independent-minded voters who would prefer not to be labeled by either party played a key role in this outcome.
It seems voters in Colorado took issue with President Donald Trump's performance over the last four years. Perhaps his handling of the Covid-19 pandemic was the deciding factor for many voters, given that Colorado Governor Jared Polis emphasized the importance of taking public health measures seriously. In contrast, President Trump was briefed about Covid-19 at the end of January, but he didn't declare a national emergency until March 13th. In the over seven months since then, we've watched the novel coronavirus rip through the country while Trump failed to lead the nation in a coordinated fight against the pandemic.
The fact that the incumbent Republican Sen. Cory Gardner endorsed Trump in January 2019, was reason enough for a purple state to vote him out, narrowing the Republican majority in the Senate.
Coloradans aren't fools and our voters proved that by decisively rejecting Trump and Trumpism. It seems Colorado is ready to heal from the chaos and destruction Trump has sowed. Is the rest of the country?
Sarah Lenti is the Executive Director of The Lincoln Project. She served in the Bush administration on the National Security Council under National Security Advisor Condoleezza Rice. Lenti has worked on four Presidential campaigns.
Julian E. Zelizer: It's close, and not a decisive verdict
It's clear that this is a close election. All eyes are turned back to the same states that mattered so much in 2016—Wisconsin, Pennsylvania, Michigan, and a handful of other competitive battlegrounds. In other states it might take many hours, if not days, before everything is counted.
Some Democrats were hoping for an Election Night that ended early. There was speculation in the air that big game-changers could be on the table, like Georgia (which is not yet decided), and Texas–which ended up going to Trump
But as the evening progressed, Biden's lead in some states started to narrow. Trump gradually moved ahead in Florida, and soon took the delegate-rich Sunshine State off the table for Democrats. In other states, where Biden's early numbers were good, such as Ohio and North Carolina, the lead also narrowed. He lost Ohio.
The drama of the last four years now meets the reality of a politically polarized electorate and an Electoral College system, a combination that has left us with elections usually determined at the margins, with a handful of voters in a handful of states determining the outcome. While we constantly imagine the possibility of another landslide, akin to LBJ's victory in 1964 against Senator Barry Goldwater or President Ronald Reagan's triumph over Minnesota's Walter Mondale in 1984, the fault lines of America create an electoral map that is rigid.
This is what allows a president who has been as unpopular and divisive as President Donald Trump to still retain a path to victory as the night progresses. It is also the reason that whoever wins, he will enter into an incredibly rough political terrain, since a sizable part of the electorate won't be on board with the new administration.
It is still too early to know where the election will end up. But we can see–as we saw in 2016–that we live in a nation where the divisions are so immense that even a president as controversial as our current commander in chief doesn't transform the map as dramatically as we might think.
Julian Zelizer, (@julianzelizer) a CNN political analyst, is a professor of history and public affairs at Princeton University and author of the book, "Burning Down the House: Newt Gingrich, the Fall of a Speaker, and the Rise of the New Republican Party."
Charlie Dent: We have to be patient on Pennsylvania
The election outcome in Pennsylvania remains inconclusive. CNN reports that at least 1.4 million ballots have yet to be counted. It was expected that mail-in — actually, no-excuse absentee ballots – could take days to be counted. Remember that Pennsylvania has never done this volume of absentee voting. In fact, the Pennsylvania General Assembly authorized no excuse absentee voting prior to the pandemic, which has caused a dramatic increase in the volume of voting by mail.
Patience is the order of the moment. Donald Trump had a lead of around 600,000 votes around 3 a.m. Wednesday, but that lead could substantially diminish or disappear as the remaining votes are counted. Nothing is fixed or fraudulent, there's just a need to count the lawfully cast votes and no reason to disenfranchise anyone who participated legally and in good faith. Let the process play out and the chips fall where they may.
This is no time for Donald Trump to declare victory or suggest the American democratic process is rigged and unfair. President Trump won Pennsylvania by 44,000 votes in 2016, and he may win the Commonwealth yet again.
No one knows what the outcome will be, but it could wind up to be a close race.
Republican Charlie Dent is a former US congressman from Pennsylvania who served as chairman of the House Ethics Committee from 2015 until 2016 and chairman of the House Appropriations Subcommittee on Military Construction, Veterans Affairs and Related Agencies from 2015 until 2018. He is a CNN political commentator.
Laura Belin: Iowa shows high turnout can be good for Republicans too
Last year, few pundits would have expected Republican Sen. Joni Ernst to face a tough re-election campaign. The last time Iowans voted out a sitting US senator was back in 1984. But more recent opinion polls pointed to a tight race, with Ernst often trailing Democratic challenger Theresa Greenfield.
Ernst won her first Senate race in 2014 after a relatively low turnout.
It's long been an axiom that "when people vote, Democrats win," and Democrats had high hopes ahead of Election Day given the strong early voting numbers.
Iowans did come out to vote in huge numbers this year. But the surge wasn't limited to large, Democratic-leaning counties. While Ernst slightly underperformed President Donald Trump's vote share (winning 51.7%, compared to 52.6%. for the President, with about 92% of the vote counted), she still won the Senate race by more than 107,600 votes.
Not only did she run up the numbers in traditionally Republican rural areas, she carried places like Wapello, Webster and Jasper counties, which have smaller cities that used to lean blue, and won with even larger margins in those counties than she did in 2014.
It was a mistake to think high turnout would help Democrats in Iowa.
Laura Belin (@LauraRBelin) is the primary author at the website Bleeding Heartland. She has been covering Iowa politics since 2007.
Chris King: Democrats face a serious problem in South Florida
Tonight, President Donald Trump won Florida. At this point, the presidential race has yet to be decided and the results will ultimately hinge on a handful of battleground states. But for progressive Floridians like myself who have spent the evening making calls to wonderful candidates from Miami to Tampa to Central Florida who lost tough races, we cannot shy away from the facts in front of us.
Democrats vastly underperformed in Florida, and we have a real problem to fix.
It's clear that Trump brings out big crowds in rural areas and runs up significant margins in Florida's panhandle. What poses an existential threat to the Democratic party is South Florida – particularly Miami-Dade County – where Biden lost significant ground compared with former Democratic presidential nominee Hillary Clinton, who won the county with a 30-point lead over Trump in 2016.
Trump, who repeatedly accused the Democratic Party of being run by socialists, made inroads among Latinos, specifically Cuban Americans, who historically lean Republican. The socialism label isn't fair, but its association, real or imagined, is toxic to Democrats' chances at winning elections in Florida. Going forward, Florida Democrats must unabashedly celebrate entrepreneurship, small business creation and creative capitalism in all its forms or continue to suffer the same results we saw tonight.
Chris King (@ChrisKingFL) was the 2018 Democratic nominee for Lt. Governor of Florida, a race decided by 0.4% of over 8 million votes. He is the CEO of Elevation Financial Group, an affordable housing provider based in Orlando, Florida.
James Moore: Why Texas was still out of reach for Dems
Democrats were hopeful. But most were privately realistic: It was too soon to go blue. Vice President Joe Biden would have had to have been bigger than football – and barbecue – but he wasn't. And he was Democratic Senate candidate MJ Hegar's best chance to beat the incumbent Republican Sen. John Cornyn. Her chances looked good, but she needed long coattails from Biden. She's a war hero who rode Harleys and sounded fearless. Though she got a lot of money from the national party as well as small donors, she still fell short with key constituencies.
Hegar failed to ask for the help of a popular African American state senator she had defeated in the primary, which appears to have hurt her with Black voters. Her message – I'm not Cornyn and I'm tough – wasn't enough. Too many voters didn't know what they'd get if they voted for Hegar. But they knew what Trump offered, and many wanted it.
Democrats remain aspirational. Time and demographics look good for them. One out of every five voters in this election were newly registered, yet Republicans still maintain a historical advantage. While the race was, at a minimum, competitive, competing is a poor substitution for winning. And waiting.
James Moore is a political analyst, author and business communications consultant who has been writing and reporting on Texas politics since 1975. He is the founder of Big Bend Strategies and publishes regularly at Texas to the World.
Issac Bailey: By re-electing Lindsey Graham, South Carolina voters gave politicians a license to lie
South Carolina voters could have sent a strong message, that it would not tolerate the blatant lies of Sen. Lindsey Graham. Instead a majority decided against holding Graham to the standard he set in 2016, when he opposed holding hearings for President Barack Obama's pick for the highest court, Merrick Garland, because—he said– it was an electoral year.
"I want you to use my words against me. If there's a Republican president in 2016 and a vacancy occurs in the last year of the first term, you can say Lindsey Graham said, 'Let's let the next president, whoever it might be, make that nomination," he said back then.
Then in September of this election year, and less than a day after Justice Ruth Bader Ginsburg's death, Graham tweeted, "I will support President @realDonaldTrump in any effort to move forward regarding the recent vacancy created by the passing of Justice Ginsburg."
And just over a week ago, Graham–the chairman of the Senate Judiciary Committee–pushed through a vote to confirm Amy Coney Barrett to the Supreme Court, as millions of voters around the country were casting their ballots in the 2020 election, a complete about-face from his stance just four years ago.
In the end, too many voters did not use his words against him, like he asked the people to do. His re-election means a majority here just doesn't care about integrity, doesn't care if Graham views them as so hyperpartisan that he can do just about anything short of, say, shooting someone on Fifth Avenue and not lose support, like President Donald Trump once marveled—about himself.
Voters have given politicians like Graham the greenlight to spit upon us whenever the mood strikes, whenever their thirst for power becomes their priority. No matter what else happens during this election cycle, that will long be a blight on a state supposedly on the buckle of the Bible Belt – one thatonce believed character mattered for those chosen to represent us.
Apparently, those were empty words. It wasn't a principle, just a politically-convenient position to use against hated opponents. Graham lied to our face on an issue that has sparked a crisis in our judiciary system. And not enough of us cared. Shame on us.
Issac Bailey is a longtime journalist based in South Carolina and the Batten Professor for Communication Studies at Davidson College. He's the author of "My Brother Moochie: Regaining Dignity in the Face of Crime, Poverty and Racism in the American South" and "Why Didn't We Riot? A Black Man in Trumpland."