Editor's Note: Michael D'Antonio is the author of the book "Never Enough: Donald Trump and the Pursuit of Success" and co-author, with Peter Eisner, of the upcoming book "High Crimes: The Corruption, Impunity, and Impeachment of Donald Trump." The opinions expressed in this commentary are his own. View more opinion on CNN.
Here's a surprise (not). President Donald Trump has formed a political action committee that will be able to solicit and accept donations from an unlimited number of people and lavish it on preferred political allies – not to mention fund his own political activity by underwriting travel, salaries, polling and other expenses.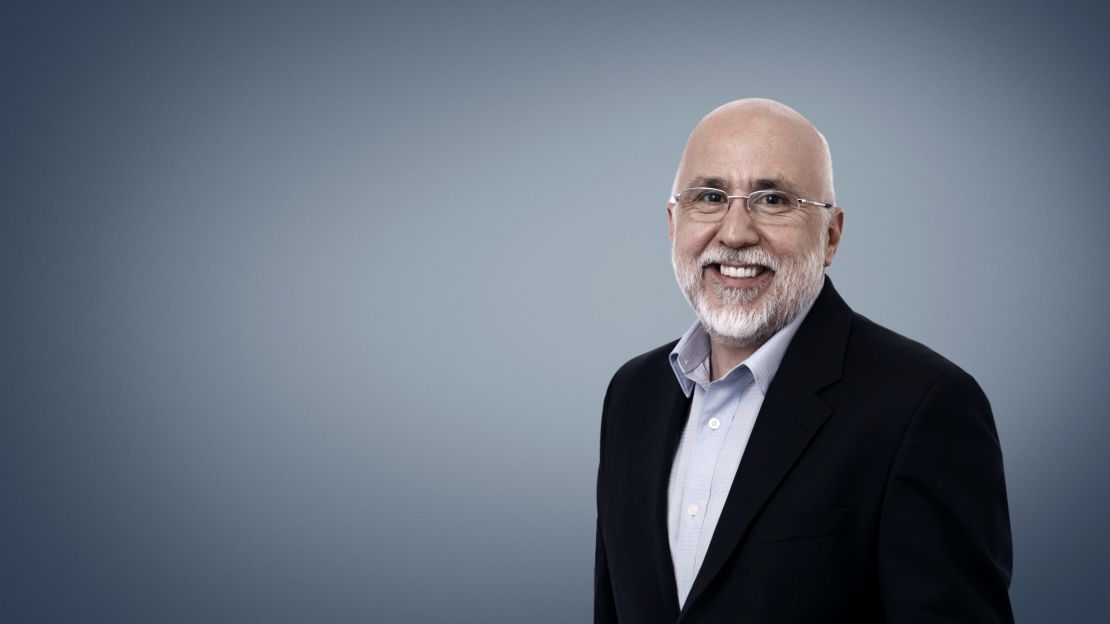 Not to be outdone, Donald Trump Jr. and his romantic partner Kimberly Guilfoyle appear to be trying to take over the Republican National Committee, although Trump Jr. has denied this. As one advisor to the President told CNN, "They don't want the ride to end," when Trump leaves office.
Meanwhile, speculation about Trump's future – a Trump TV network? – continues. Earlier this week, the head of Newsmax television, Chris Ruddy, suggested to CNN's Brian Stelter that Ruddy could be the President's "future business partner." In discussing Trump's post-presidency, Ruddy did not note the President's White House accomplishments, focusing instead on his TV star bona fides and his packed rallies. "He is," declared Ruddy, "a very great TV personality."
Trump has been building his persona since his early days in New York City, when, before completing a single building project, he sold himself as a rich, sexy and much sought-after young man. "He looks ever so much like Robert Redford," a New York Times reporter gushed in 1976. Over time, celebrity became Trump's main product. As Donald Trump played Donald Trump on TV and at public events, he netted hundreds of millions of dollars more in some years than he earned in his real estate business, according to tax records cited by the New York Times.
We know that Trump's true money-making talent lies in media and not real estate, based on more than a decade's worth of the President's tax records, as reported by the New York Times. In addition to hundreds of millions of dollars he gained from his TV show The Apprentice and its spinoffs, Trump made easy money in advertisements for cookies ($500,000), pizza ($500,000) and laundry detergent $850,000). Add his (ghost written) books, speaking gigs and licensing deals with companies that put his name on products, and it's clear that Donald Trump, the human brand, was a powerful asset.
According to his former lawyer and self-described "fixer" Michael Cohen, Trump ran for President in 2016 not to gain office but to increase his visibility, find powerful allies and perhaps cultivate new sources of funding. The campaign was a "political infomercial," said Cohen, and it allowed him to grab, by the New York Times' estimate, $2 billion worth of free publicity as the press became transfixed by his tirades and insults. If using his candidacy just to build the brand was the plan, it succeeded too well – perhaps even backfired – with a surprise victory in 2016. Despite losing the popular vote, he nabbed enough electoral votes to become President.
But seen from Cohen's perspective, while the Trump presidency has led to greater division within the country and a disastrous response to the pandemic, it also allowed Trump to expand his fan base to include 70 million voters and 90 million followers on Twitter. He did this in part by downplaying the Covid-19 pandemic and conducting massive rallies, where people signaled their loyalty by forgoing masks and thus risking infection. All of this activity was paid for by campaign donors (and taxpayers). Who else gets to take the government-funded Air Force One on tour to appear before big, adoring crowds without risking a dime of his or her own money?
While the President was headlining, his children and their partners gave speeches that could be seen as auditions for future roles, either in politics or in a Trump media empire. In her most visible performance, Guilfoyle went full shouting demagogue at the Republican convention, where she concluded her speech with outstretched arms, shouting, "The best is yet to come!" Ivanka Trump delivered a far more subdued performance and appeared at smaller gatherings where she wore a face mask and gently sought to win over suburban women.
In her life before politics, Ivanka Trump was very much involved in the family businesses, and there's no reason to doubt she'll continue in this role long after she leaves the White House. However, with many downstate New Yorkers decidedly anti-Trump, she might relocate to somewhere like Florida, where her father and stepmother Melania Trump have shifted their residences. The Trump Mar-a-Lago resort in Palm Beach may well become the official residence of the former first family, which would mean that its business interests, as well as any Trump presidential library, could find sites nearby.
Given the cost of real estate available in less-settled parts of Palm Beach County, Trump could try to build a tourist-friendly complex there that might include his presidential library, his political action committee, and a broadcasting center for a subscriber-based Trump network. If those who voted for Trump paid $1 per month for subscriptions, he would raise $840 million per year. Trump could also use donor money to subsidize salaries for his children, along with other notable members of Trumpworld, and pay for a variety of expenses (former politicians have used leadership PACs to pay for everything from limousine service to basketball tickets to overseas trips). He could also try to funnel money from his leadership PAC to Mar-a-Lago or his new complex by hosting fundraising events at those properties.
And while the former president would be the prime-time star of his new TV network, the programming possibilities are limited only by the imagination and could include shows like:
Wake Up America! With Kayleigh and Kellyanne
Hope and a Prayer, starring Hope Hicks and Mike Pence.
Lovely Like Me, with Ivanka
Talkin' 'bout my Dad with Donald Trump Jr.
Sleepy Time Overnight with Ben Carson and Wilbur Ross
Of course, only a true believer would tune in, but the key here is the word "believer." Just like the Christian broadcasters who appeal only to the faithful, the Trump TV network might only capture viewers who are already adherents to the Donald Trump message. Numbering in the tens of millions, these folks could support the channel and travel to Florida to go on studio tours at a broadcast center styled to resemble the White House. In this version of 1600 Pennsylvania Avenue, visitors could dine on Trump steaks in a replica of the White House mess and stay overnight in a hotel where every single room is a reproduction of the Lincoln bedroom.
Add a wedding venue, discount tickets to the Trump library and museum, and Disney-style rides and animatronic figures, and the Trump family could establish an attraction that would keep gullible pilgrims busily dropping cash all day long. As a business proposition, it's easier than real estate development and offers the opportunity for stars to move in and out of politics every two or four years.
From the Trump family's perspective, January 20, 2021 need not mark not an end, but a beginning. To quote Kimberly Guilfoyle, "The best is yet to come!"