Iota is now considered the strongest storm to hit Nicaragua in the country's history and has killed six people, according to the Nicaraguan government.
Four adults and two minors are dead, according to Nicaraguan Vice President Rosario Murillo.
More than 400,000 people in Nicaragua were affected by the storm as it made landfall near Haulover, Tuesday as a Category 4 storm with maximum sustained winds near 155 mph, according to the NHC.
Over 62,000 people in the Central American nation have been moved into 683 government shelters following the storm, the country's government said on national television Tuesday.
There is almost no communication with the city of Bilwi, also known as Puerto Cabezas, due to blackouts and fallen electrical cables.
In Columbia, at least two people have died and one is missing, according to Colombian President Ivan Duque.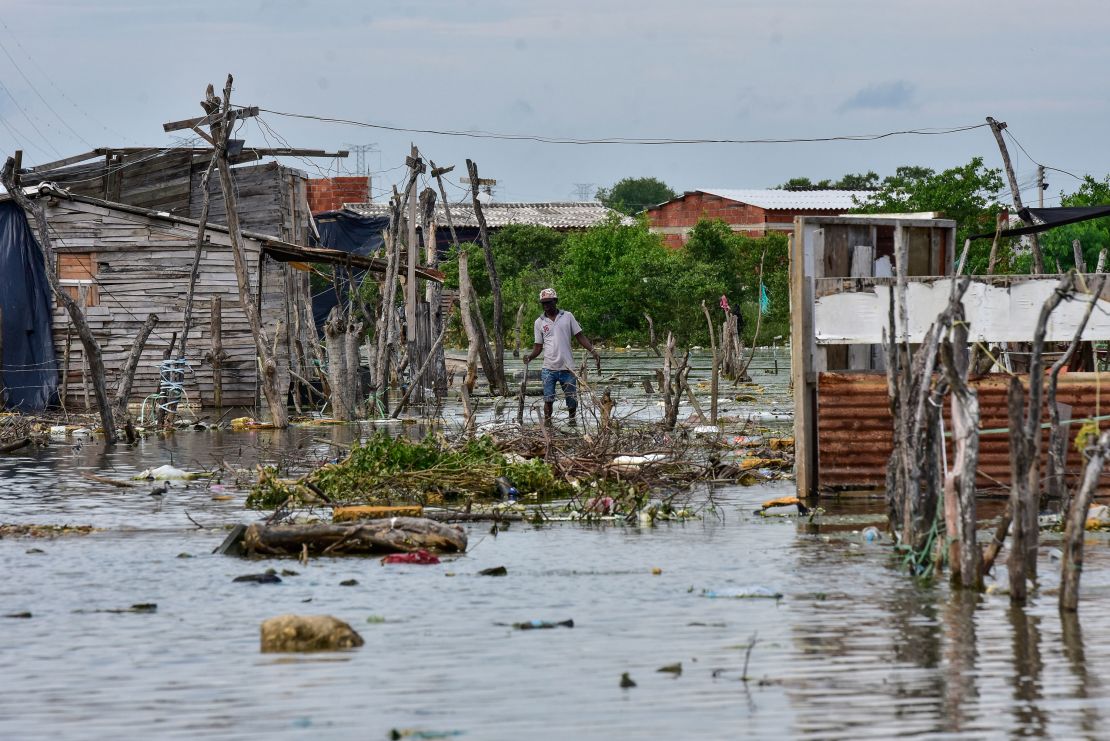 Iota was downgraded to a Category 4 storm as it made landfall and is currently moving west at 12 mph, the National Hurricane Center (NHC) said. The center of the storm is expected to move over southern Honduras Tuesday, and continue weakening near El Salvador Wednesday.