Sure things are hard to come by. And the 2020 NBA Draft is no different.
This year's draft kicks off at 8 p.m. ET on Wednesday, and the hopes of many NBA franchises rests on the outcome of draft selections.
Unlike in 2019 though, when Zion Williamson was a guaranteed first overall pick and Ja Morant a probable second-overall pick, there are no sure things in this year's NBA Draft.
And in a year with the NBA's first ever virtual draft, in a year where the draft is being held 146 days after its original date of June 25, and only 34 days before the season starts on December 22, an NBA Draft without any certainties sounds about right.
Additionally, this year's draft class has the potential to break the record (five) for most players from Africa selected in one NBA Draft.
Nigeria in particular is strongly represented, with seven players in this year's draft class holding ties to the country. Kansas center Udoka Azubuike and Memphis forward Precious Achiuwa are from Nigeria, and an additional five potential draftees have at least one parent from Nigeria: Isaac Okoro (Auburn), Onyeka Okongwu (USC), Zeke Nnaji (Arizona), Daniel Oturu (Minnesota) and Jordan Nwora (Louisville).
READ: New NBA season set to begin December 22
The Minnesota Timberwolves hold the first overall pick, but no one is sure who they will select. The Timberwolves themselves reportedly don't yet know either.
Georgia's Anthony Edwards is considered by many to be who Minnesota will land on.
Considering the impact 2019 first overall pick Williamson had at Duke, it remains to be seen whether Edwards can sprinkle stardust on court in the same way.
However, Williamson is a potential once-in-a-generation talent, and Edward's upside is such that he is still expected to be taken first.
Edwards is a complex individual, whose life story is plagued with tragedy. Both his mother and grandmother died during his early teens, and his guardianship was taken on by his elder sister and brother.
The shooting guard didn't deliver in his sole year of college basketball in the way many expected he would.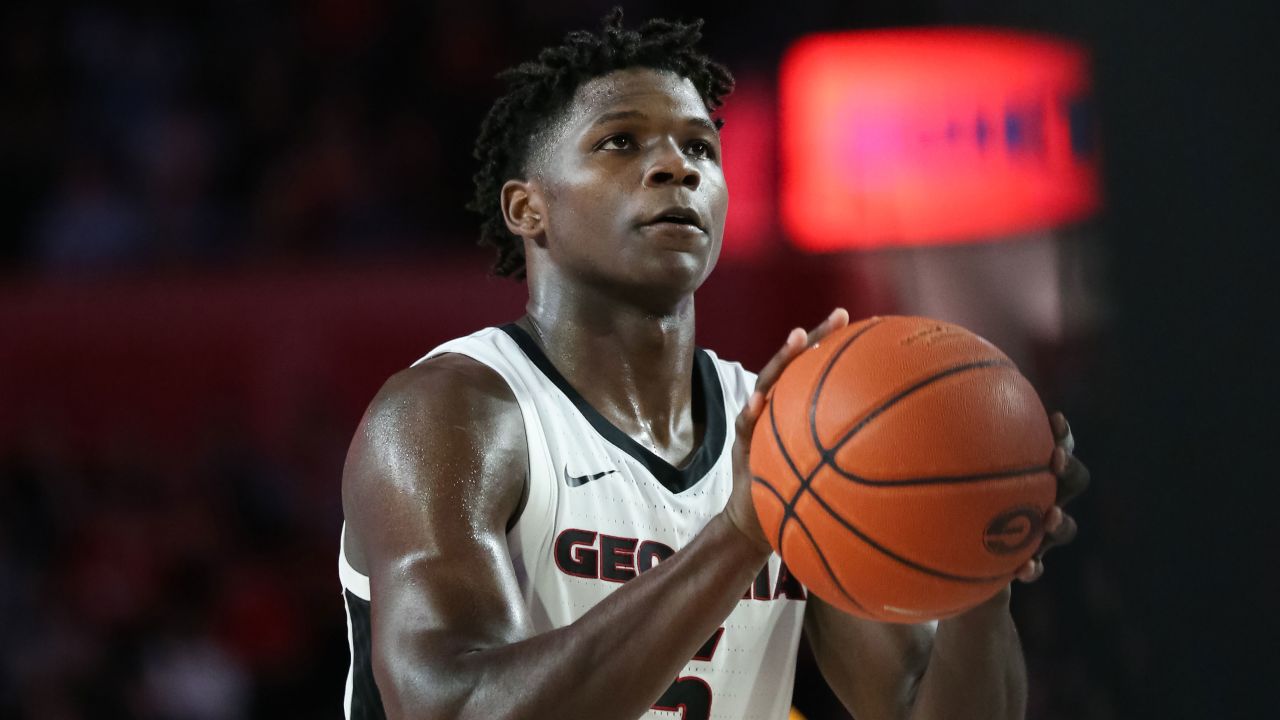 In addition to Edwards' potential, it is questionable whether the Wolves would select fellow prospect 7-foot-1-inch center James Wiseman, given Minnesota already has 6-foot-11-inch All-Star and 2015 first overall pick Karl-Anthony Towns.
Wiseman's journey to the NBA hasn't been smooth sailing.
Following the one-and-done model of attending one year of college before entering the NBA Draft, Wiseman – the highest rated recruit coming out of high school in 2019 – played only three games for Memphis during his sole year at the university.
After the NCAA discovered Memphis coach Penny Hardaway paid Wiseman's mother $11,500 to cover moving costs, Wiseman was banned for 12 games.
Rather than see out his ban, Wiseman left Memphis, found an agent and began preparing for the NBA Draft. Little did he know at the time that his preparation would last over a year after his final game for Memphis on November 13, 2019.
Wiseman's likely landing spot will be the Golden State Warriors.
Having reached the NBA Finals for five consecutive years between 2015 and 2019, winning three titles during that time, the Warriors had one of their worst seasons in memory in 2019-20.
Missing stars Steph Curry, for most of the season, and Klay Thompson, for all of it, the Warriors finished with a record of 15-50 – the worst in the entire league.
With Curry and Thompson now fit again, the addition of Wiseman may take the Warriors back into contention.
The final player in the likely top three, but arguably the best known is LaMelo Ball.
Ball, the youngest brother of 2017 second overall pick Lonzo Ball, has had a less conventional journey to the NBA.
Rather than attend an American university, Ball has played professional basketball around the world since he was 16, first in Lithuania and more recently in the Australian National Basketball League (NBL), where he won NBL Rookie of the Year for the 2019-20 season.
His brother's Lonzo Ball's entry into the NBA was overshadowed by their father LaVar's constant hyping-up of his eldest son, saying his offsping would not play for any other team than the Los Angeles Lakers. The Lakers signed Ball, but two years later he – along with numerous others – were traded to the New Orleans Pelicans for Anthony Davis.
In contrast, LaVar Ball has been far more quiet this year in advance of LaMelo's entry into the NBA.
Fans and experts are divided on LaMelo's potential. Many see him as the top prospect in this year's draft, while others think he's overrated and has been hyped up simply because of his path to the league and because of his family's notoriety.
If Ball falls to the third pick, it is likely he will be picked up by the Michael Jordan-owned Charlotte Hornets.
A playoff for the Playoffs
Whoever teams select, this shortened-season will be like no other.
Just today, the NBA announced that this season will include a Play-In Tournament to determine the teams that will fill the seventh and eighth playoff seeds in each conference. A playoff for the Playoffs.
Once teams have played their 72 regular season games – a change from the usual 82 – the teams with the seventh-highest through the tenth-highest winning percentages in each conference will face off for the two remaining spots for the NBA Playoffs.
The teams with the seventh-highest and eighth-highest winning percentages in each conference will each have two opportunities to win one game to earn a playoff spot. The teams with the ninth-highest and 10th-highest winning percentages in each conference will each have to win two consecutive games to earn a playoff spot.
Still with us?
The tournament will last just three days between May 18-21 2021 before the 2021 NBA Playoffs take place between May 22 and July 22 2021.