Editor's Note: Ruth Ben-Ghiat, a frequent contributor to CNN Opinion, is professor of history at New York University and the author of "Strongmen: From Mussolini to the Present." The views expressed here are her own. Read more opinion on CNN.
"During the Trump Era, will men finally start acting like men again?" asked the right-wing Infowars site days after President Donald Trump's January 2017 inauguration. Over the next four years, as the Trump administration sought to damage American democracy, it also propagated an ideal of manhood hostile to women's rights. This misogyny is in line with a century of authoritarian history.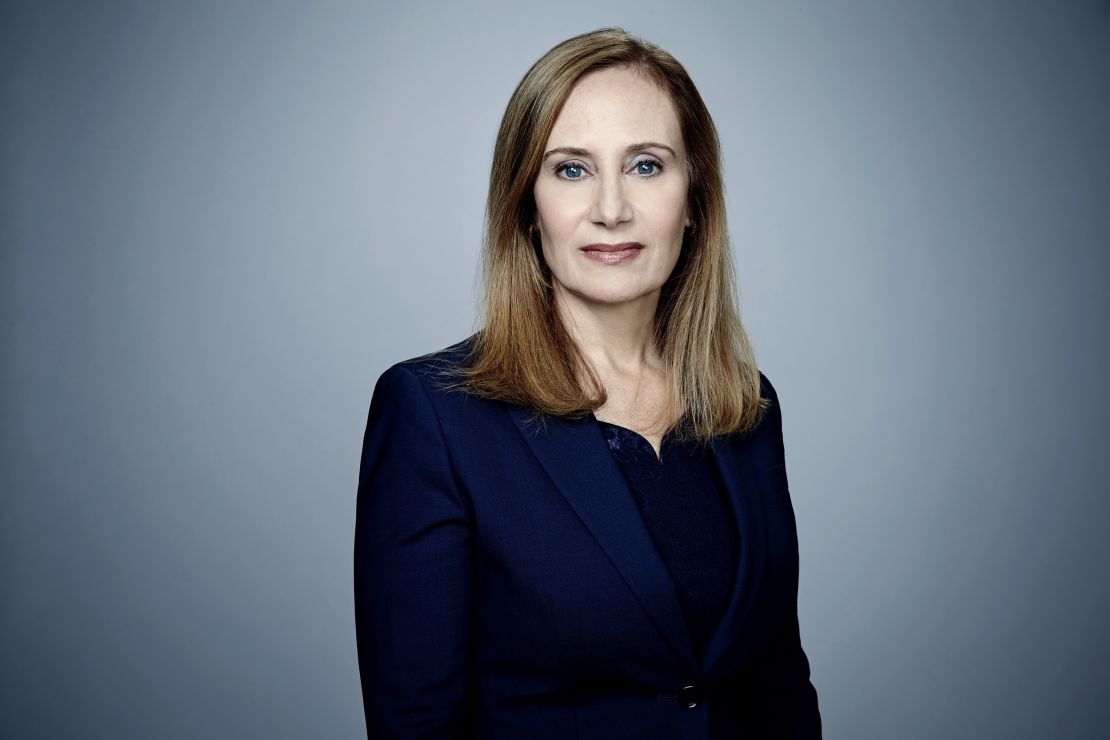 Women who seek equal opportunities, equal pay and reproductive rights, have always been the strongman's adversaries, no less than prosecutors, journalists, and the political opposition. The start of the Joe Biden presidency in January 2021, with Sen. Kamala Harris in the role of the first female vice president, offers an opportunity to start to repair the damage.
The Biden-Harris administration's first tasks will be to tame the raging pandemic and mitigate its effects on the economy so that a nation exhausted by illness, loss of loved ones, and increased caregiving responsibilities can start to heal. Yet four years of having a brutal misogynist in the White House also shows the urgency of addressing structural racial and gender inequities in society and tracing a path that encourages rather than punishes female autonomy and power.
In democracies, strongman leaders on the rise typically find favor after periods of progress on issues of gender, racial, and class equity, when anxieties about (White) male authority and status are at a peak. Trump was no exception. During President Barack Obama's two terms in office, for example, the US military committed to implementing full gender integration in 2013, same-sex marriage became legal in all 50 states in 2015, and a new Equal Employment Opportunity Commission Select Task Force began to study workplace harassment in 2016. As of June 30, 2016, transgender individuals were allowed to serve in the US military – a measure reversed by the Trump administration in January 2018.
By then the misogynist speech and attitudes Trump had used to distinguish himself from other candidates during his 2015-2016 campaign (most notably by treating his opponent, Hillary Clinton, as a "nasty" woman who deserved to be "locked up") had become part of his presidential brand.
Like other illiberal leaders who use hypermasculinity as a tool of political legitimation (Russia's Vladimir Putin, who often posed shirtless in his younger years, comes to mind). Trump's appeal has always been tied to his embodiment of an ethos of macho lawlessness. "When you're a star, they let you do it. You can do anything," boasted Trump (about groping women) in 2005 to Billy Bush, the producer of "Access Hollywood." This infamous conversation, made public in 2016, channels the approach to governance and life of every authoritarian-minded leader, who earns the admiration of men and some women by getting away with what lesser men cannot.
The Trump administration also made it easier for men to act on their desires with impunity. In 2019, the Department of Justice's Office of Violence Against Women changed the definition of domestic violence on its website. The definition no longer specifies "sexual, emotional, economic, or psychological actions or threats of actions that influence another person," as "felony or misdemeanor crimes," only physical acts of harm. In 2020, Education Secretary Betsy DeVos revised Title IX regulations to give accused sexual harassers and assaulters the right to cross-examine their victims through a lawyer or other representative during live hearings. Trump's defense of men like former Fox host Bill O'Reilly and Supreme Court justice Brett Kavanaugh accused of sexual harassment and sexual assault (allegations they also deny) fits this pattern as well.
Given this history, the number of White women who voted for Trump in 2020 as in 2016, may seem puzzling. Yet today's illiberal leaders often enjoy popularity among women. Some grant maternal assistance and other social welfare benefits (like Hungarian Prime Minister Viktor Orbán) and women of the "right" skin color, sexual orientation and religion certainly fare better than women and men of marginalized groups who are often the target of the strongman's autocratic rhetoric and policies. Trump has appointed women to positions of authority, like DeVos. The modern strongman can tolerate powerful women as long as they work for him – and don't challenge him in public.
Trump's success at building a personality cult, which earned him over 70 million votes despite his mismanagement of the coronavirus pandemic, is a testament to the enduring appeal for many of the cult of male force and male superiority over women. Arguably no sector of American government was more bullied by Trump than the US intelligence community and he asserted his isolationism in the most vicious terms. Already, Biden has taken healing steps on both fronts by nominating Avril Haines to be his national intelligence director and Linda Thomas-Greenfield as his ambassador to the United Nations. By naming these women first, and choosing qualified candidates who are anything but sycophants, President-elect Biden has begun to unravel the knot of autocratic misogyny left by his predecessor.
Get our free weekly newsletter
Sign up for CNN Opinion's new newsletter.
Biden's first decisions as a leader, along with his calm communications, and his own evident respect for his wife, professor Jill Biden, will provide a needed counter-example, as will the vision and words of Harris, a seasoned prosecutor and a woman of color whose charisma resides not in her skill at dominating others but in her desire for connection and collaboration. Together, they can model a different kind of leadership, one that Americans need and deserve.