Across a rocky landscape, two young girls find themselves running for cover as spaceships fire laser guns into the field.
To survive, both girls, dressed in all black except for a pop of pink boots, are ultimately forced to engage in combat with a Darth Vader lookalike, using their pink and blue lightsabers – sword-like weapons from the "Star Wars" film franchise.
The older girl disappears into thin air as the villain strikes her down and the younger one is left alone to finish the battle.
These dramatic scenes are from a short film, "Another Star Wars Story," produced by 10 young people based in Kaduna, northern Nigeria, who call themselves The Critics.
Ranging in age from 7 to 27, The Critics have become social media sensations in the West African country by using their mobile phones to create short films with visual effects, or VFX.
Science fiction films are typically created with sophisticated software and high-tech equipment. But these young filmmakers – most of whom are siblings or cousins – prove that less is more, using everyday items at their disposal to shoot short films.
'The Critics Company'
Raymond Yusuff, 18, the group's VFX artist and editor, says that in 2015 they taught themselves to make films and experiment with greenscreens – used to superimpose an image onto a different background – by reading Wikipedia and watching YouTube tutorials.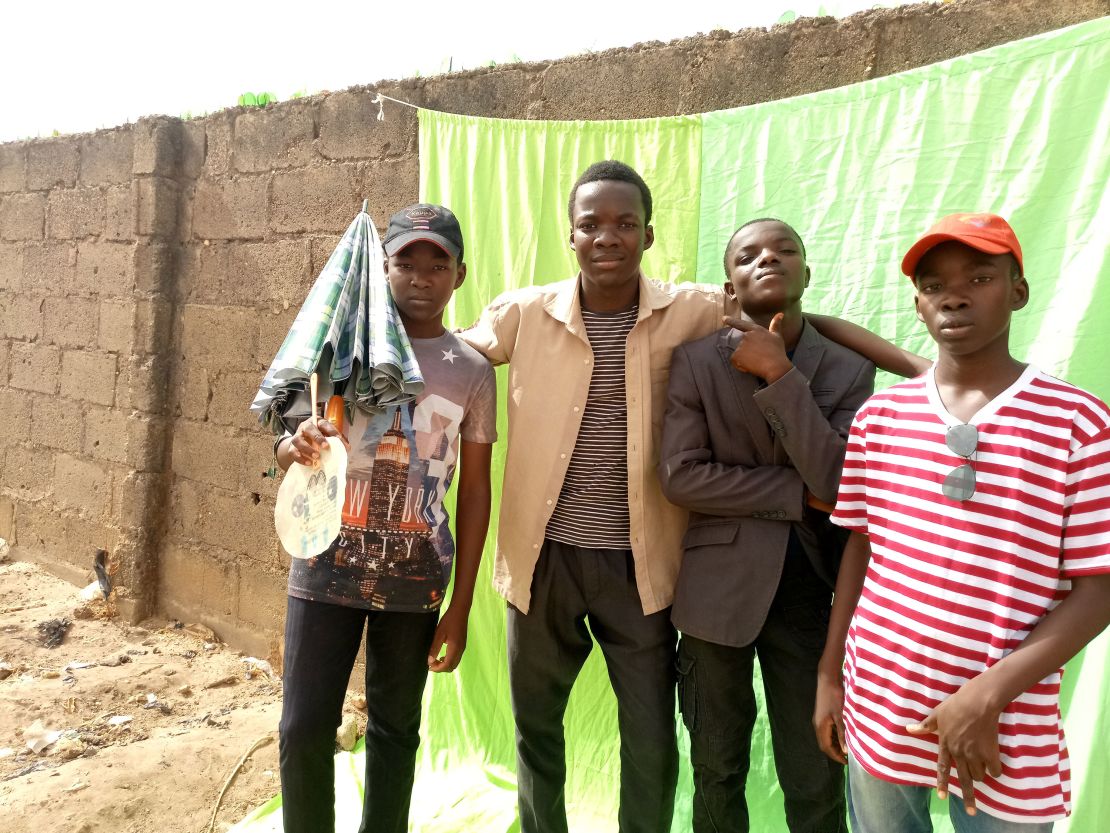 "We were exchanging DVDs and watching a lot of CGI (computer-generated imagery) movies and movies with VFX. And we wanted to do what we were seeing on screen. We actually started running around our houses, wrappers tied around us, acting," he tells CNN.
Yusuff adds that at the time, The Critics did not have a camera to film their stories, so they used his Samsung smartphone.
"My dad had this old laptop that was lying around, and I asked him for it. We looked up video editing software like Blender, which we used to create our (CGI) effects," he explains.
In 2016, the young filmmakers made their first film, "Redemption," after saving up for a month to buy the green fabric needed to create their own greenscreens.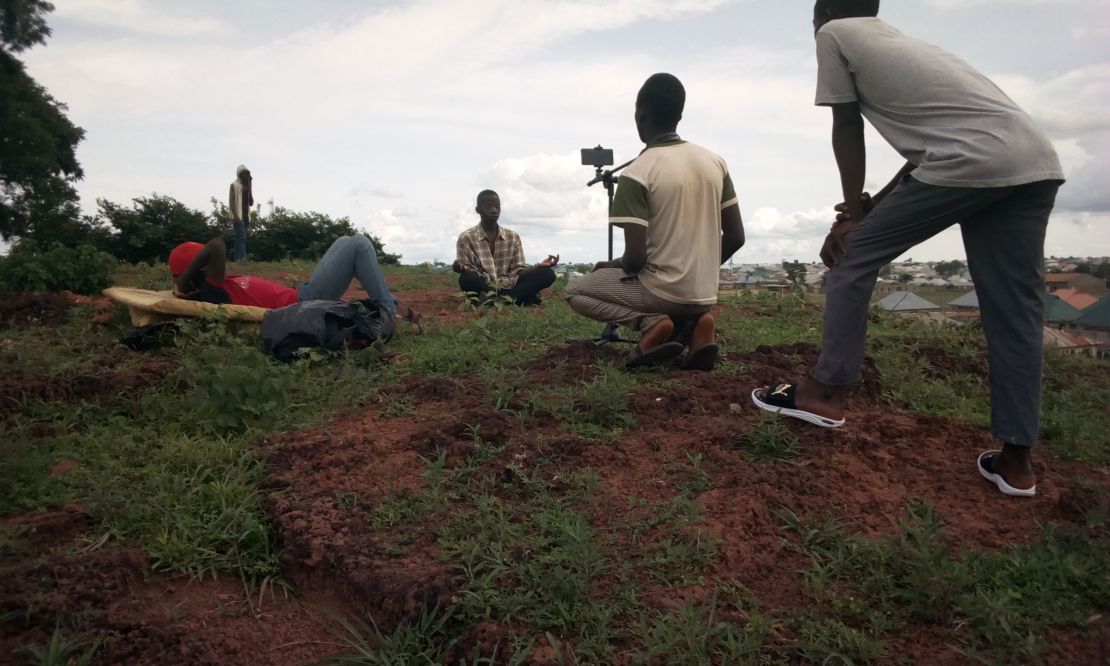 The Critics have now morphed into a production company – The Critics Company – and have created more than 20 short films, often telling stories about robots, aliens and people with supernatural abilities.
They keep their movies short because they don't have adequate electricity and data plans to upload long films to the internet. Their productions take anywhere from one week to seven months to shoot, and everyone on the team has a designated role.
"The girls (Rejoice, Rachael and Rachael, ages 14, 9 and 7) are actors, but some of them are beginning to express interest in filmmaking. Godwin (age 20) is the director and writer. Ronald (16) makes our props; Victor (16) is our lights guy. Lawson (18) is our sound man, Richard (15) is our continuity guy," Yusuff says. Ridwan Adeniyi, 27, rounds out the group as their manager.
Nigeria to Hollywood
Nollywood, Nigeria's movie sector, is a $658 million-dollar-industry that has produced hundreds of talented actors and filmmakers across the country.
Some of this talent, including The Critics, are getting attention from Hollywood.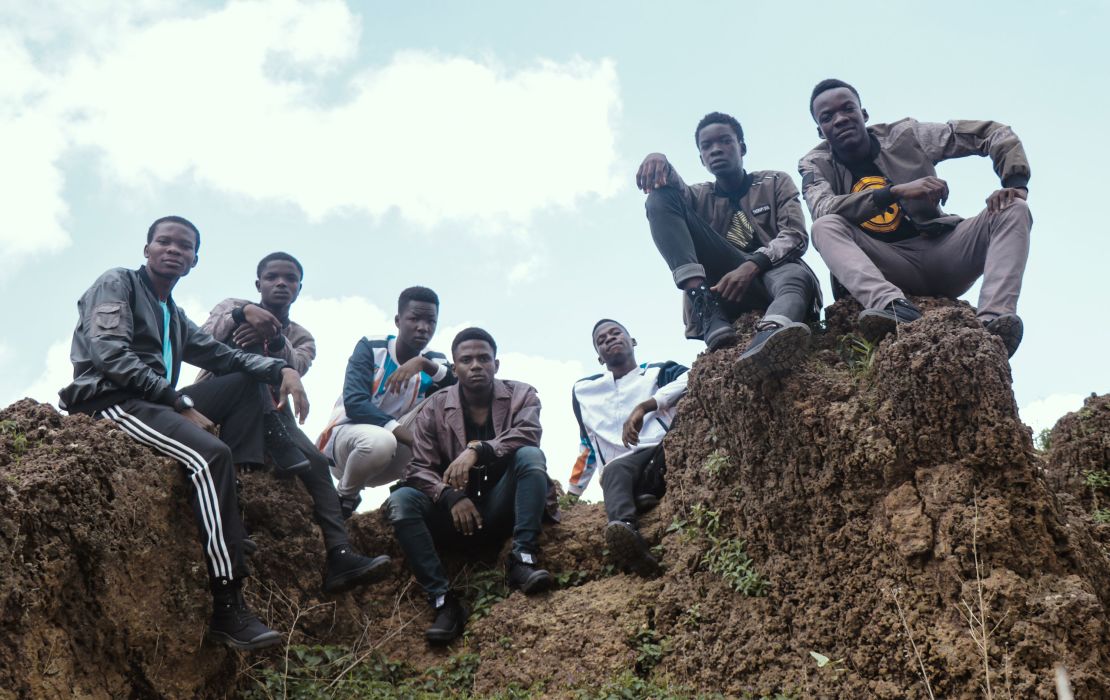 In August 2019, the young filmmakers were contacted by American film executives including Franklin Leonard, Scott Myers, and J.J. Abrams – director of Hollywood blockbusters such as "Star Wars: The Rise of Skywalker" – after one of their interview clips went viral.
"Franklin Leonard sent us a message on Twitter, and he was like 'First of all, you are doing a good job,'" Yusuff tells CNN.
"He told us he found our videos and that he was friends with J.J. Abrams and a couple of people in Hollywood. He told us to send a list on WhatsApp of equipment that we might need for our films."
This past August, the kids received a large shipment of gear, including high-end gaming PCs, monitors, cameras and stabilizers from Abrams and Leonard.
"We were so excited, so happy about it," Yusuff said.
In an interview with the Hollywood Reporter in September, Abrams said he was happy to be introduced to The Critics Company by Leonard, adding that the young filmmakers had talent and determination. "Getting them some additional gear was just adding fuel to their awesome fire," he said in the interview.
Now that they have the sophisticated gear to shoot more ambitious projects, the plan is to create even more sci-fi short films. Yusuff says The Critics Company's primary goal is to become one of Africa's biggest multimedia studios.
"It seems like quite a big dream for us, but we know it's possible."