The Pacific Northwest is known for rain, but not this much.
So far this year, Seattle has seen nearly 6.5" of rain. With an additional 2-4 inches forecast, the city could receive roughly 25% of its annual rainfall by January 15 from the atmospheric river that's drenching the region.
"This soggy start could propel Seattle to its single wettest start of any year on record. The previous wettest Jan 1-15 period occurred in January 1956, when nearly 7 inches fell in the first half the month," says CNN meteorologist Pedram Javaheri.
Atmospheric rivers are long, narrow regions in the atmosphere – like rivers in the sky – that transport water vapor, according to the National Oceanic and Atmospheric Administration.
Flooding concern for 15 million people
This atmospheric river event is being classified as a Category 5 – the highest level – from the Center for Western Weather and Water Extremes. The flooding potential is huge, with roughly 15 million people under some sort of watch or advisory. Parts of western Washington could see 300% of normal rainfall, according to the Weather Prediction Center.
"Soil saturation levels are ranging from 75-95% along the western third of the region right now. It won't take much rainfall to lead to surface flooding," says Javaheri.
Check the forecast across the country
There's also plenty of warmth in the mid-levels of the atmosphere during this particular atmospheric river event. This will raise snow levels on elevations above 6,000 feet across much of the Cascades, with rain falling below that level.
"This will further exacerbate flooding concerns as heavy rain falls atop abundant snow. The threat for rapid melting, increased runoff and downstream river flooding is something everyone in western Oregon and Washington should be on alert for," says Javaheri.
Higher elevations in Washington could see 2 inches to 4 inches of rain during the next 24 hours, increasing the flooding and landslide risk.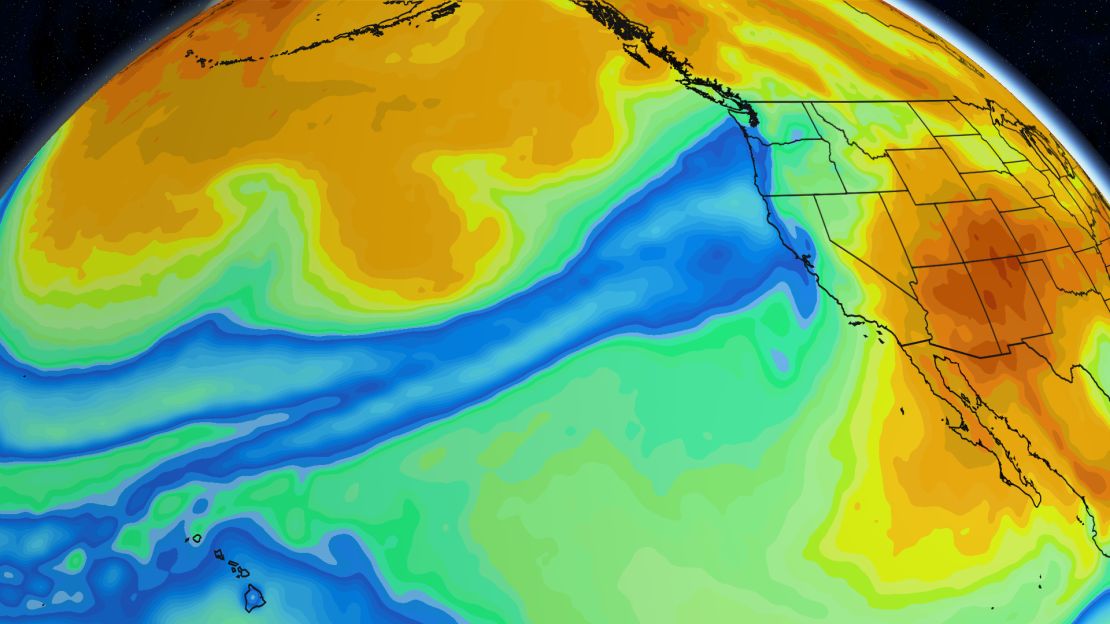 Rainfall at lower elevations should be between 1 and 2 inches during that time.
In Portland, Oregon, the National Weather Service Office has forecast up to 7 inches of rain in the higher terrain and up to 2 inches for the lowlands thro