After safely landing on the surface of Mars Thursday, NASA's Perseverance rover has sent back a never-before-seen view: what it looks like to land on Mars.
The rover also returned some beautiful postcards of its landing site.
The first image shared during a NASA press conference Friday was "exhilarating" for the team when they received it. It shows the rover nearing the Martian surface during entry, descent and landing. A camera on the descent stage of the spacecraft captured the perspective, something that wasn't possible on previous missions.
"This shot from a camera on my 'jetpack' captures me in midair, just before my wheels touched down," according to a tweet from the Perseverance Twitter account. "The moment that my team dreamed of for years, now a reality. Dare mighty things."
Little dust plumes can be seen kicking up from the Martian surface, stirred by the engines landing the rover when it was just 6.5 feet above the surface.
"The team is overwhelmed with excitement and joy to have successfully landed another rover on the surface of Mars," said Adam Steltzner, the rover's chief engineer. "When we do such investments, we do them for humanity, and we do them as a gesture of our humanity."
Steltzner cited iconic space images from the Apollo mission, like Buzz Aldrin on the surface of the moon, Voyager's first image of Saturn and the Hubble Space Telescope's awe-inspiring "Pillars of Creation" photo.
"We can only hope, in our efforts to engineer spacecraft and explore our solar system, that we might be able contribute yet another iconic image to this collection, and I'm happy to say that I'm hopeful that today we can with this."
While the first images returned by the rover Thursday evening were black and white glimpses showing it safely landed on Mars, color images made available Friday show the characteristic red color of the Martian surface.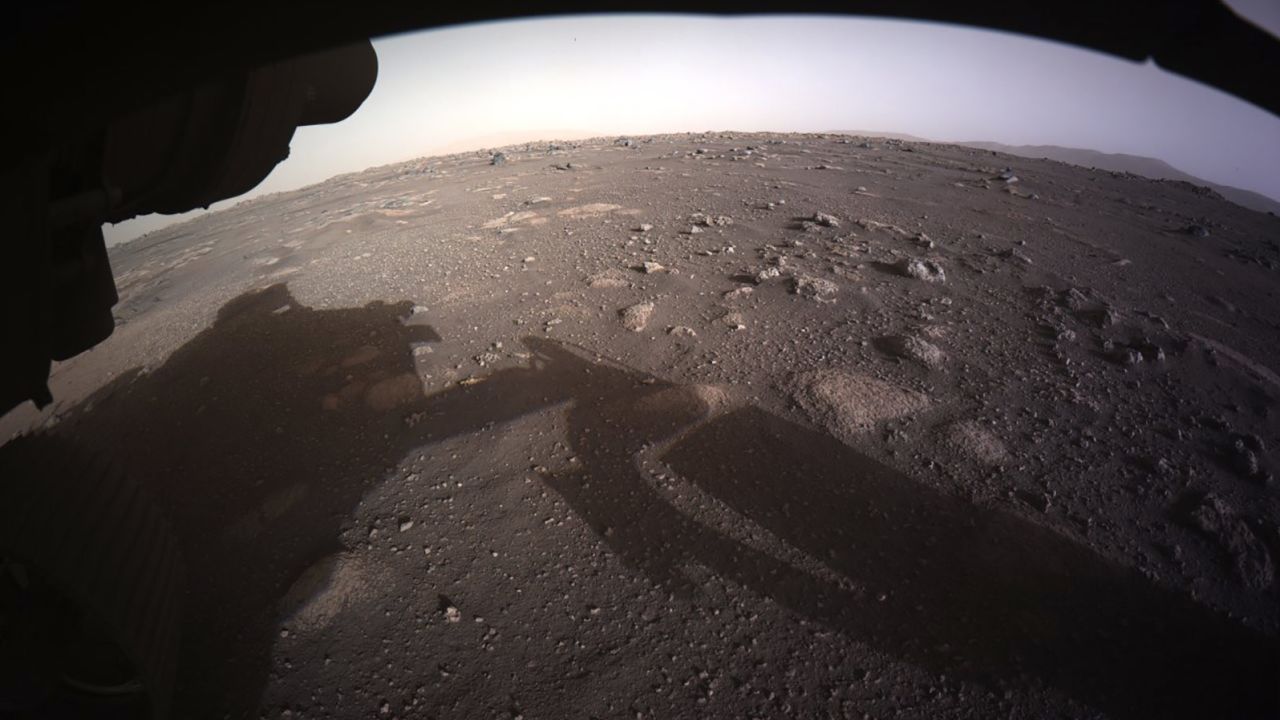 "An open horizon, with so much to explore. Can't wait to get going," the Perseverance account tweeted.