The golfing world has rallied around Michelle Wie West following comments made by Donald Trump's former lawyer Rudy Giuliani "objectifying" the five-time LPGA Tour winner.
The former New York mayor appeared last Thursday on the 'War Room' podcast hosted by Trump's ex-adviser Steve Bannon and was remembering a round of golf he played with Wie West and the late talk show host Rush Limbaugh at a charity event in 2014.
As he recalls it, Limbaugh was complaining about the "paparazzi" and blamed Giuliani, only for the former New York mayor to point out photographers were for the then Wie – she married Jonnie West, director of basketball operations for the Golden State Warriors in 2019.
"On the green is Michelle Wie and she is getting ready to putt," Giuliani said on the podcast on Thursday. "Now Michelle Wie is gorgeous. She's six feet. And she has a strange putting stance. She bends all the way over. And her panties show. And the press was going crazy."
Giuliani went on to finish his story asking, "Is that OK to tell that joke, I'm not sure?" To which Bannon replied, "We already told it, so I don't know."
READ: The life and times of Tiger; 15 majors, scandal and tragedy
Wie West called Giuliani's story "highly inappropriate" and "unsettling."
"What this person should have remembered from that day was the fact that I shot 64 and beat every male golfer in the field leading our team to victory. I shudder thinking that he was smiling to my face and complimenting me on my game while objectifying me and referencing my 'panties' behind my back all day," said Wie West in a Twitter post.
"What should be discussed is the elite skill level that women play at, not what we wear or look like.
"My putting stance six years ago was designed to improve my putting stats (I ended up winning the US Open that year), NOT as an invitation to look up my skirt!
"Nike makes skirts with SHORTS built in underneath for this exact reason … so that women can feel CONFIDENT and COMFORTABLE playing a game that we love."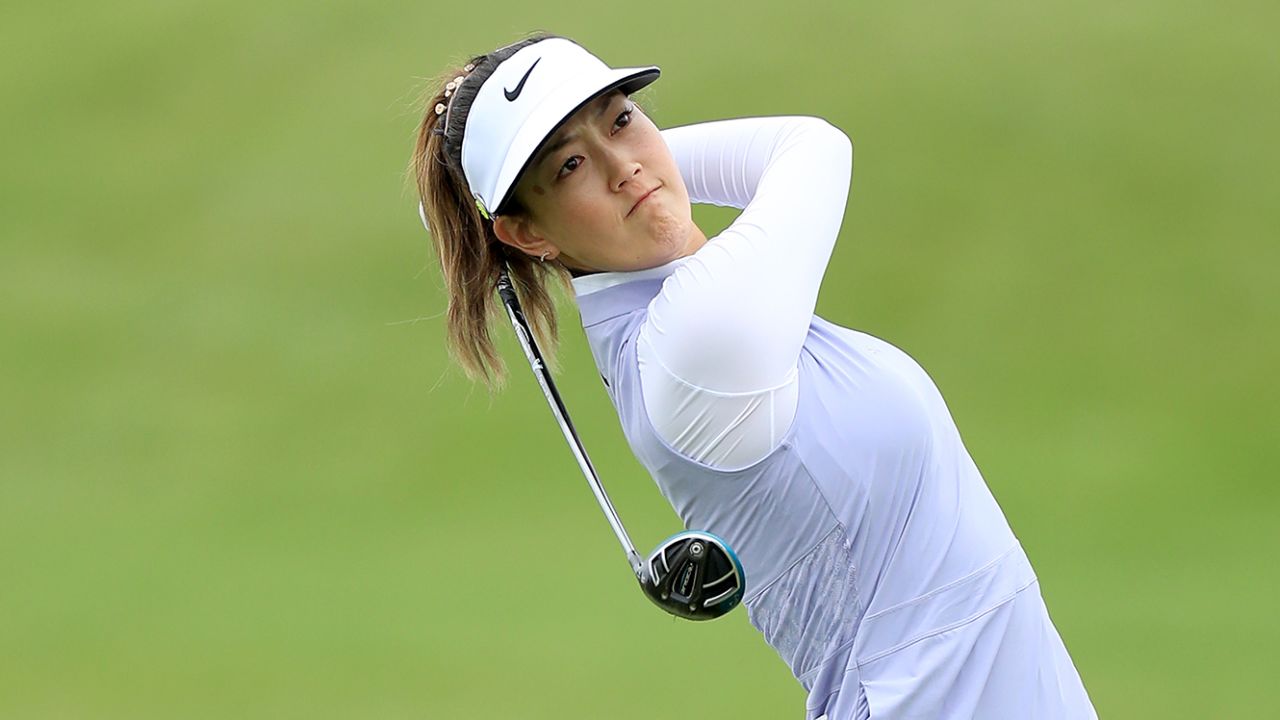 READ: Wie West's retirement thoughts changed by having a baby girl
The United States Golfing Association retweeted Wie-West's tweet with the comment: "Sexism has no place in golf or life. We are always in your corner @MichelleWieWest."
The Ladies Professional Golf Association also posted on social media in support of Wie West.
"She's a 5-time LPGA Tour winner. Major champion. LPGA Board member, elected by her peers. Stanford graduate. Working mother. We stand with @MichelleWieWest."
Giuliani did not immediately respond to CNN's request for comment.