HBO's new docuseries, "Allen v. Farrow," is more than a piercing look at a bitter custody battle between two famous people amid allegations of sexual misconduct.
It's the latest in a wave of documentary films that seek to mete out what some may say is long overdue justice.
The HBO series explores allegations by Dylan Farrow that her father, filmmaker Woody Allen, sexually molested her in 1992 when she was 7. Allen has repeatedly denied the claims.
It comes on the heels of The New York Times' documentary, "Framing Britney Spears," released on FX and Hulu this month. That film examines how the now-39-year-old pop star faced invasive scrutiny for years and asks why Spears' father, Jamie, still serves as her conservator and controls her financial decisions.
Both follow two 2019 TV documentaries, "Surviving R. Kelly" and "Leaving Neverland," which detailed sexual assault allegations against singers R. Kelly and Michael Jackson, tarnishing their legacies and leading some outlets to stop playing their music. Kelly and reps for Jackson have denied the accusations.
We live in a "cancel culture" moment. At a time when many entertainers have been tarred by their misdeeds and the #MeToo movement demands swift punishment, we seem quicker than ever to condemn offenders.
But these documentaries aren't canceling their famous subjects, exactly – they're re-examining charges of wrongdoing and sometimes placing a thumb on the scales of justice.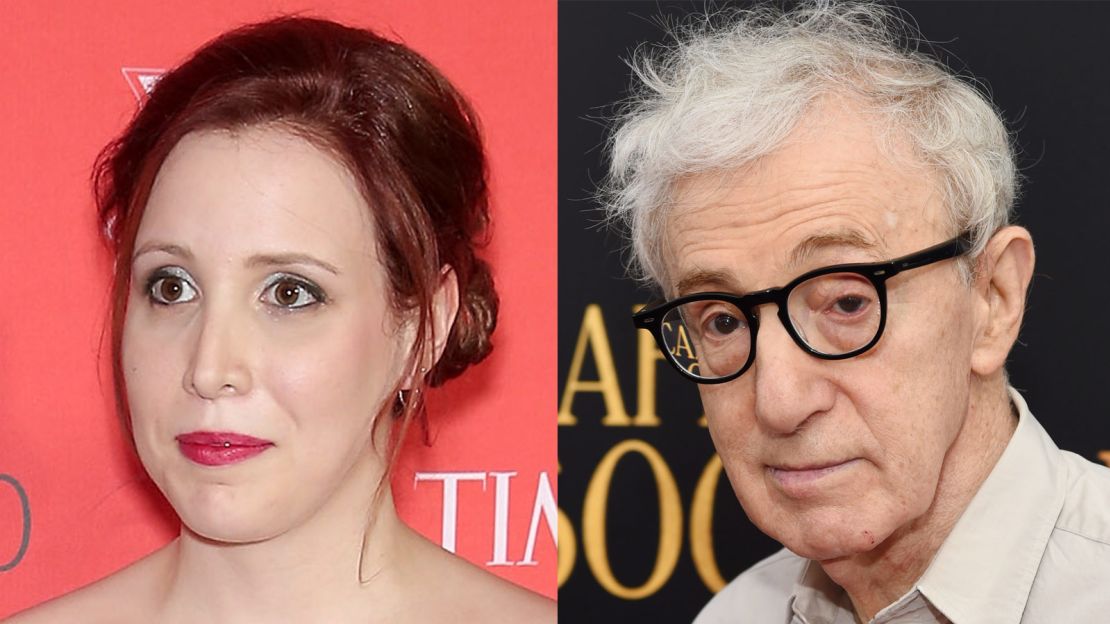 The films don't contain many bombshells, because the allegations they detail are already known. But some have been successful at shifting public opinion and yielding accountability for celebrities who had skirted punishment. Call it "consequences culture."
For example, "Framing Britney Spears" prompted an apology from singer Justin Timberlake, who dated Spears in the late 1990s and early 2000s and had appeared to call her a "horrible woman" in song lyrics after their breakup.
"There is a sense that accountability is often unavailable in the courts, particularly where celebrities are involved," says Dr. Allison Covey, an ethicist at Villanova University whose work focuses on pop culture. "Conviction by (the) media seems an alternate route to justice."
Here's why these docs are making an impact.
TV holds unique power to sway public opinion
Until recently, a filmmaker with a new documentary was lucky to get a handful of screenings at film festivals and college campuses. Public television aired some documentary films. Theatrical releases were rare.
But streaming TV, with its seemingly bottomless pool of programming, has changed all that. Platforms like Netflix, Amazon and HBO Max are snapping up documentaries, dicing them into multipart series and giving them high-profile premieres.
Last month's premiere of "Tiger," HBO's two-part documentary on the rise and fall of golfer Tiger Woods, drew 639,000 total viewers across all platforms in one day. Mix in the collateral chatter on social media and the viewers who streamed the episode later and that's a lot of eyeballs – and a lot of chances to sway perceptions.
"Celebrity documentaries have much overlap with our growing fascination with true crime," says Covey, the Villanova professor. "Documentaries like 'Framing Britney Spears' and 'Tiger King' offer a mystery to be solved or a conspiracy to be unraveled. Viewers are drawn in by the invitation to formulate their own theories and often share these eagerly on social media, generating yet more interest in the documentary."
Consider the example of R. Kelly, one of the biggest R&B stars of the 1990s. Kelly's reputation had long been tainted by accusations of sexual criminality and inappropriate encounters with girls and young women. BuzzFeed published an investigative story in July 2017 in which two sets of parents accused R. Kelly of holding their daughters in an abusive "cult." Kelly's attorney denied the allegations and one of the young women denied being brainwashed by the singer. Kelly continued to record and tour.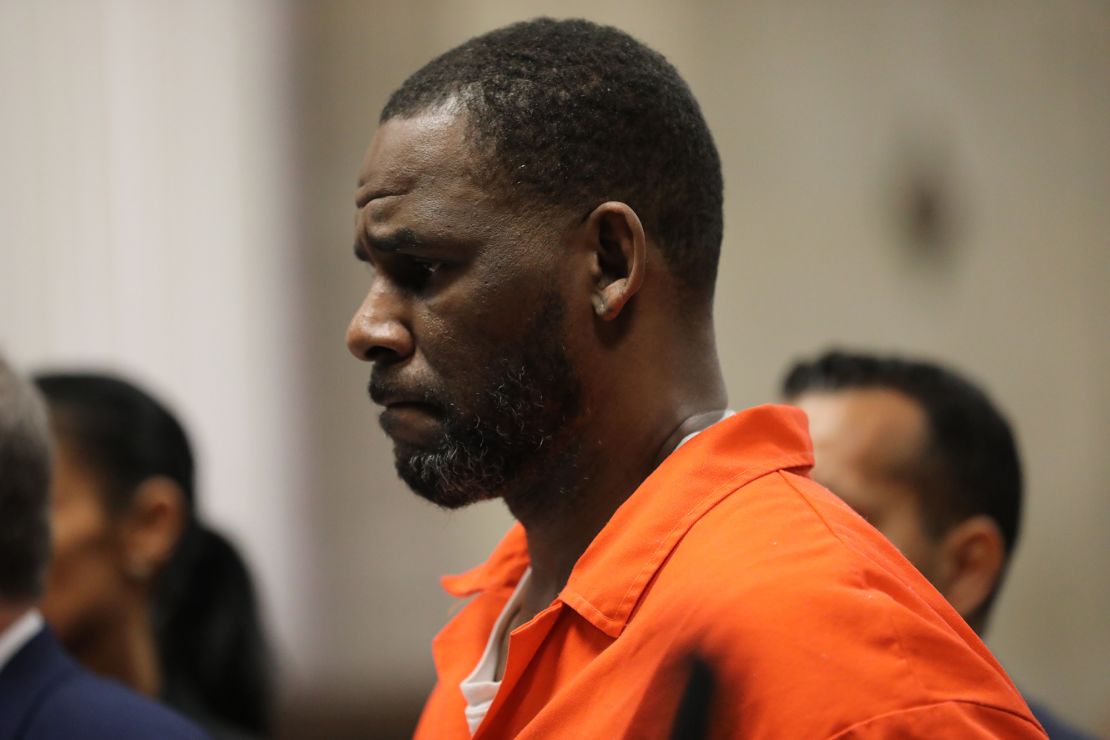 Then came January 2019 and the Lifetime docuseries "Surviving R. Kelly," which outlined the history of sexual misconduct allegations against the singer. The series featured emotional accounts from several alleged victims and drew more than 26 million viewers.
Kelly was dropped several weeks later by RCA, his record label. The following month, a grand jury in Illinois indicted him on 10 counts of sexual abuse involving teenage girls. Federal sex-crime charges soon followed in Illinois and New York. Kelly has pleaded not guilty to all the charges and is awaiting trial. Lifetime aired a sequel, "Surviving R. Kelly Part II: The Reckoning," in early 2020.
Journalists also can tell hugely compelling stories in print, but they don't usually make the same splash.
"I think visual storytelling in any form is going to have a more emotional impact on the audience than print journalism," says Ted Mandell, who teaches documentary film production at the University of Notre Dame. "It's that human connection that an audience has to a subject in the film that makes a documentary in many cases, so persuasive. And the power of the camera to tell stories without words, to allow the audience to experience life in real time, to read facial expressions, (to) interpret information visually and audibly."
More documentaries are taking a point of view
By its nature, a documentary film built around tearful allegations of criminal behavior can feel one-sided. Woody Allen declined to be interviewed for "Allen v. Farrow." The docuseries features interviews with Dylan Farrow, her mother Mia Farrow and her brother Ronan Farrow, while Allen's version of events is largely taken from the audiobook reading of his autobiography.
Allen denied the allegations again and criticized the HBO docuseries in a new statement to The Hollywood Reporter, saying, "These documentarians had no interest in the truth. Instead, they spent years surreptitiously collaborating with the Farrows and their enablers to put together a hatchet job riddled with falsehoods."
But as CNN's Brian Lowry writes in a review of the series, "There's little doubt where the filmmakers' sympathies lie."
Covey believes the public perception of documentary film has been shifted by reality TV.
"The expectation that documentaries will remain objective, seeking to educate and inform, have largely fallen away," she says. "Particularly with films appearing on popular streaming services like Netflix, viewers expect to be immersed emotionally in the story; to be entertained rather than educated. Filmmakers are free to stir up our compassion and righteous indignation in a way that the objective expectations of journalistic ethics tend to discourage in news coverage."
Mandell, the Notre Dame professor, thinks that documentaries' revisiting of pop culture icons and their controversies "is less about convicting villains than it is about empathizing with victims. Humanizing their stories."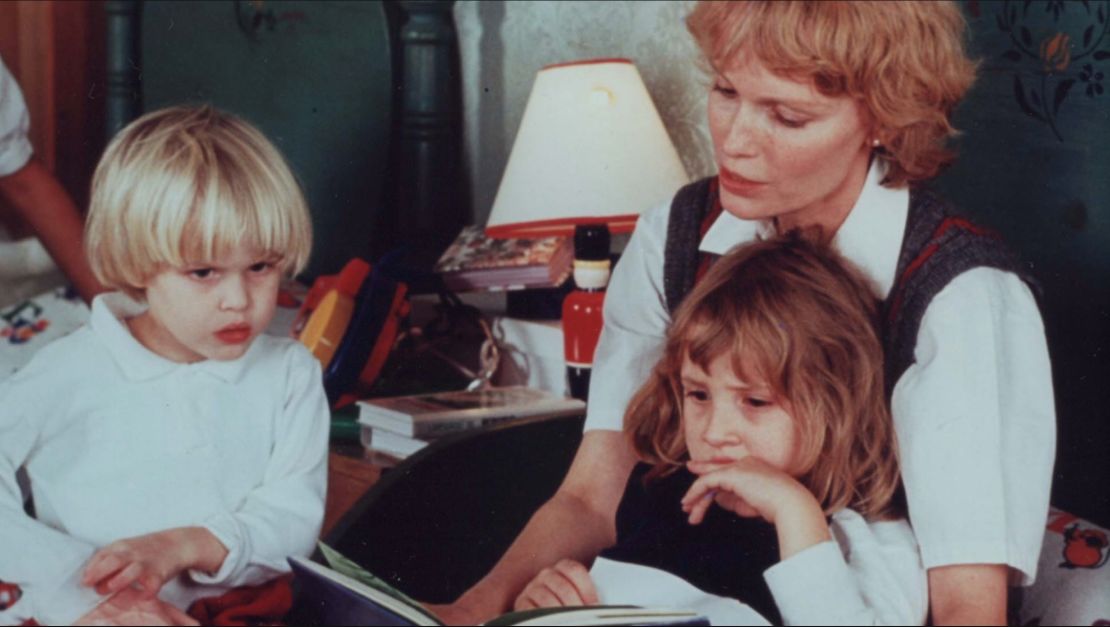 Today, as details of celebrities' personal lives are shared and dissected exhaustively on social media, a documentary filmmaker may feel that doing a straightforward take on a famous person is no longer enough, says David Resha, an associate professor of film and media at Oxford College of Emory University.
"We currently may be more likely to see celebrity documentaries with a point of view because so much of celebrity lives are constantly available to us," he says. "Every documentary needs to answer the question, 'What are you telling the audience that they don't already know?' That's a more difficult question to ask about figures whose lives have been so omnipresent in our lives."
So what impact will "Allen v. Farrow" have on what's left of Allen's career? The Los Angeles Times calls the HBO docuseries "a nail in the coffin of Woody Allen's legacy." IndieWire says "Allen v. Farrow" could bring "cultural justice," if not criminal justice.
It's hard to say. You can argue that Allen, 85, is already being canceled. In recent years, Amazon backed out of a four-movie deal with him, and his original publisher dropped his memoir (it was later published by a smaller press).
Then again, whenever there's money to be made, a fallen star's career may never die. Michael Jackson's songs still blare from radios around the world. Allen's 2019 film "A Rainy Day in New York" earned $22 million despite never being released in the US.
Maybe it comes down to something Mia Farrow says in the HBO doc. "It doesn't matter what's true," she says. "What matters is what's believed."
Farrow is referring to how Allen's career survived the sexual abuse allegations for decades. She could also be describing the power of a celebrity documentary to persuade viewers – and wield consequences.
The first episode of "Allen v. Farrow" premiered Sunday on HBO, which, like CNN, is a unit of WarnerMedia.