Editor's Note: Marianne Schnall is a journalist and the author of "What Will It Take to Make a Woman President? Conversations About Women, Leadership and Power" and the founder of Feminist.com and What Will It Take Movements. At the onset of the pandemic, she created COVID Gendered, a digital newsletter and online platform that looks at how this crisis is affecting women, girls and other marginalized communities. The opinions expressed in this commentary are her own. View more opinion on CNN.
On March 11, 2020, the World Health Organization declared Covid-19 a pandemic. One year later, the world is still struggling with the myriad ways it has impacted our lives and created hardship for so many – especially women and girls, Black, indigenous and people of color and other marginalized communities.
In addition to the medical, economic and social devastation that the pandemic has caused – including the staggering loss of over 500,000 lives in the United States – throughout the year we have seen many alarming trends in the pandemic's effects on women and girls, all of which are exacerbated for women of color: spikes in domestic violence; a departure of more than 5.4 million women from the workforce due to layoffs or the challenge of caretaking with kids out of school; millions of girls being taken out of school worldwide; and 47 million more women being pushed into extreme poverty due to the economic fallout, according to estimates from the United Nations.
Despite the challenges and inequities of the past year, we did still celebrate important milestones for women, which are worth noting as we celebrate Women's History Month: the historic election of Kamala Harris as the first woman, first Black and first South Asian vice president; the transformative impact of Black women organizers and voters; the efficacy in the handling of the pandemic by women-led countries; and the women heroes on the front lines of this pandemic – from healthcare and essential workers to caretakers and scientists at the forefront of vaccine development.
At a time when the world is realizing the vital perspectives and leadership of women, which includes the long overdue recognition of the powerful and essential influence and leadership of women of color, now is the time to be proactive to ensure their rights are protected, their needs are met, and that they are supported during these challenging times.
With this in mind, I reached out to a diverse selection of global women leaders, asking them to share their views on where we've made progress in fighting the effects of the pandemic on women and girls, as well as where we need to focus our efforts.
Although the pandemic has starkly laid bare the many cracks in our systems, it has also given us a unique opportunity to rebuild in more equitable and just ways – with women's leadership at the helm, which would benefit us all across many divides.
The ongoing story of women's history is being created every day and depends on what we do now, collectively, in every moment. As Michelle Nunn, president of international humanitarian organization CARE, put it: "As we move forward, we must respond to the acute needs of women and girls, but we must also invest in them as leaders for our recovery and re-building."
Here is what she and other women leaders had to say:
Tarana Burke: Survivors showed up for each other
At the start of the pandemic, it became clear immediately that women were going to do what needed to be done, and that's show up for our elders, our families and each other. We saw this within our own communities of survivors of sexual violence. We pivoted to meet the needs of the most vulnerable and expanded our catalogue of healing resources.
The mental, emotional and financial cost of being a survivor was high before the pandemic, and we knew that the disparities would widen along the lines of gender, race and class. "Identifying The Economic Impact of COVID-19 on Survivors of Color" – a joint report we co-published in November with FreeFrom and a brilliant team of researchers – confirmed that survivors of color are especially at risk of facing pronounced food and housing insecurity during this pandemic. In addition, they are more likely to experience financial insecurity, are at greater risk than White survivors of halting their education and have the greatest risk of falling behind on multiple bills.
Even as we see cases fall and the number of vaccinations rise, these findings still ring a loud and serious alarm.
We need a series of actions that will repair the damage and move us forward. This includes addressing economic abuse in the Violence Against Women Act; creating paid and protected leave for survivors; building capacity by supporting survivor-led initiatives to end sexual violence and investing in housing, health care, child care and programs that prioritize both cisgender and transgender women and girls.
Survivors will always find a way to show up and advocate for one another – that is how our movement began – but if we want to heal as a nation, we need elected leaders and public officials to show up for us, too.
Tarana Burke is the founder and executive director of me too. International, a global movement working toward eradicating sexual violence by shifting culture, policies and institutions.
Melinda Gates: In one year, decades of progress toward gender equality were erased
A year after Covid-19 was declared a pandemic, hope is finally on the horizon as hundreds of millions of safe, effective vaccines reach people's arms. But not everyone is seeing the glimmers of a better tomorrow.
This disease, like so many others, has exploited pre-existing inequalities – particularly when it comes to gender. In the US and around the world, women have been disproportionately harmed by the pandemic's social and economic impacts. In one year, decades of progress toward gender equality were erased.
But in addition to exploiting old inequalities, the pandemic is also creating new ones. Right now, vaccines are reaching people in high-income countries much faster than people in low-income countries. The UN reported last month that more than 130 countries still hadn't received a single vaccine dose. As long as the pandemic goes on, it will continue to devastate women's lives. And the pandemic won't be over until it's over for everyone, everywhere.
The hard-won gains we've made against Covid-19 would not be possible without the heroic work of health care workers around the world, 70% of whom are women. During Women's History Month, we can honor these women on the front lines by coming together as a world to insist people everywhere – regardless of who they are, where they live, or what they can afford to pay – have access to vaccines.
Melinda Gates is co-chair of the Bill and Melinda Gates Foundation, founder of Pivotal Ventures, and best-selling author of "The Moment of Lift: How Empowering Women Changes the World."
Opal Tometi: We haven't yet made women and girls a priority
We know that the effects of the Covid-19 pandemic will be felt in communities of color long after vaccines have been distributed and the disease itself is under control. We have seen increases in unemployment, evictions and suicides, and we know that it's largely because the pandemic has exacerbated existing societal inequalities and amplified systemic failures. This is even more true with a gender lens, and for the experiences of women and girls in communities of color during the pandemic.
Despite the amazing achievement of having more women in political and community leadership than ever across the country, which gives us plenty of hope, there is still work to be done. As a society, we have not made women and girls a priority, and that's become clear during this pandemic.
A recent study by feminist humanitarian organization VOICE found that the Covid-19 pandemic has led to alarming increases in domestic and sexual violence. Women and girls have been burdened with more childcare responsibilities, and we have disproportionately lost our jobs and access to healthcare. As we work to contain the virus and speed the recovery of the economy, it is imperative that we prioritize the needs of women and girls. We must make sure that their access to critical resources for health and wellness, as well as their access to employment, stays free and unrestricted.
Opal Tometi is co-founder of #BlackLivesMatter and founder of the new media and advocacy hub, Diaspora Rising.
Sarah Eagle Heart: Indigenous women have been leading the way
Indigenous women are key leaders in their communities and in the world because of our cultural foundation of holistic and collective problem solving. Indigenous women organized during the pandemic as we often have to protect our sisters, family, region and Mother Earth. Yet we continue to fight for visibility and resources. Further investment in this narrative and healing work is essential to all of us. We funded traditional helpers and healers because we understand that in a post-Covid world, those that safeguard and sustainably cultivate our traditional medicines like elderberry, nettle and wild bergamot will be critical to ensuring collective healing in the future.
During the pandemic, indigenous women built healing and distribution centers, as well as registered voters changing the tide for leadership in America. Our fellow Allie Young, co-founder of Protect The Sacred, distributed personal protective equipment with the nonprofit group CORE and supported voter registration efforts across the Navajo Nation spanning across New Mexico and Arizona. Allie also organized Ride to the Polls, which was a group of young voters on horseback riding to polling stations. Navajo Nation had historic voter turnout in 2020.
The pandemic shed light on systemic racism in health care systems, justice systems and states where mask mandates were not enforced. Movement leaders and allies following the death of George Floyd lifted up their indigenous brothers and sisters by stating, "Black and Indigenous" over and over, educating the world on the systemic racism in the justice system. We are supporting one another because we understand that standing in allyship makes us stronger.
Sarah Eagle Heart is the co-CEO of the Return to the Heart Foundation, an indigenous-led grantmaking organization.
Dr Carissa F. Etienne: We need as many women in leadership as we have on the front lines
Since the start of the Covid-19 pandemic, women have been on the frontlines of the battle to defeat it, and as a result, have been more likely to be exposed to the virus. Globally, 70% of health care workers are female, as are the majority of health facility staff. In Latin America and the Caribbean, nine out of 10 nurses are women. But despite their vital contributions, women are under-recognized and under-represented in positions of leadership.
About one quarter of the health ministers in Latin America and the Caribbean are female, and only 25% of executive positions in hospitals are held by women. An estimated 1% of global leaders are women and 14% are parliamentarians.
Governments must take bold actions to transform systemic gender inequalities and strengthen health systems with a gender perspective. They must place the care economy at the center of recovery and ensure women's leadership across society. The rights, health and well-being of women must be at the core of our public health actions.
The Pan American Health Organization (PAHO)/World Health Organization (WHO) has long championed the essential role of gender equality in determining health and social protection. It is time to challenge the entrenched gender norms and inequality that have held women back. Now more than ever, women's leadership is essential to recover from Covid-19 and rebuild a sustainable and healthy future.
Dr. Carissa F. Etienne is the director of the PAHO and regional director for the Americas of the WHO.
Reshma Saujani: It's time for Marshall Plan for moms
Mothers are getting crushed in this pandemic. The last year has shown that when structures like school and childcare come crumbling down, it's moms who are left holding the bag. We are the ones being asked to juggle Zoom school, housework and caregiving with full-time jobs. We have sacrificed our sleep and deferred our dreams. Individually, our mental health is suffering: Many of us have gone from hanging on by a thread to free falling. I read a statistic recently that gave me chills: During the pandemic, there has been a 41% increase in heavy drinking by women. That means more than four drinks in one sitting. The same study from RAND showed only a 7% increase among men.
Nationally, our hard-fought gains toward gender parity have vanished. More than 30 years of progress in women's labor force participation have been erased overnight. Millions of us have been pushed out of the workforce, either because we lost our jobs or our circumstances made it impossible for us to keep them. The latest jobs report shows that it is women of color who have been hit the hardest. Our paid labor at work has been replaced by unseen, unpaid labor at home.
A woman who used to work with us at Girls Who Code, Loraya Harrington-Trujillo, is one of these moms. She recently chose – if you can call it a choice – to leave a job she loved at a tech startup. At the start of the pandemic, she was keeping her head just barely above water, working remotely while caring for two kids under 5 and elderly parents who live with her. Her father has Parkinson's disease, and her mother was his primary caregiver. But when kindergarten started up for her oldest at a school where pandemic-impacted scheduling kept changing at the last minute, the combination of that unpredictability and her mom getting sick, too, pushed her over the edge. No amount of flexibility offered at work could change that she had more than a full-time job on her hands at home. And only she could do it.
For too long moms have been treated as America's safety net. And we collectively say no more. As we build America back better, we demand that we build motherhood back better: By making it possible for us to work and have kids. By ensuring we have jobs to go back to. By valuing our work both in and outside the home, once and for all.
That is why we need a Marshall Plan for Moms, a 360-degree plan that gets women back to work, not in a few decades but a few months. It is a growing movement that calls for direct payments to moms; passing legislation like paid leave, affordable childcare and pay equity; retraining programs to ensure women can fill the jobs that exist and safely reopening schools five days a week. A national crisis requires bold solutions, and that is what the Marshall Plan for Moms is all about.
Reshma Saujani is the founder and CEO of Girls Who Code, an international nonprofit organization working to close the gender gap in technology while teaching girls confidence and bravery through coding, and the founder of the Marshall Plans for Moms movement.
Fatima Goss Graves: This Women's History Month, let's remember women fuel America
Women's History Month traditionally celebrates all that women have done – past tense – but this year we are celebrating all that women continue to do. In the last year, women – especially women of color – have shown up for us as essential workers, as voters, as caregivers and beyond.
We've seen how women fuel our country and yet, we've also witnessed that when their collective well-being is an afterthought, all of us are harmed. No one prospers when states escalate attacks on reproductive freedom, or when institutions from our schools to the media continue to fail survivors of sexual violence. Our entire nation suffers deeply when women are forced out of work and not paid equally, and when our care infrastructure collapses.
The last year has been a case study of what happens to the country when women are constantly forced to prove our individual resilience and our perseverance in the face of adversity – enough is enough. We need future-forward policies, laws and culture change that lead us into safety, security, dignity and freedom.
Fatima Goss Graves is the president and CEO of the National Women's Law Center, which fights for gender justice in courts, public policy and society, and cofounder of the Time's Up Legal Defense Fund.
Jennifer Klein: A government-wide commitment to gender equity, needed more now than ever before
On International Women's Day, President Joe Biden signed an executive order establishing the White House Gender Policy Council to ensure that the policies of the Biden-Harris administration rest on a foundation of dignity and equity for women. This is not just a council. It is a government-wide commitment to gender equity, which is needed more now than ever before.
Women everywhere are bearing the brunt of the pandemic. And, as is so often the case, Covid-19 is hitting the poorest and most marginalized women the hardest. In the US, more than 30 years of progress in labor force participation has been eviscerated. Women, who already shouldered a disproportionate share of caregiving responsibilities, are taking on even more, filling in as teachers and childcare providers and caring for sick and aging loved ones.
Biden signed the American Rescue Plan into law Thursday, which will bring immediate relief to American women and their families. The plan will provide vital economic relief by providing $1,400 checks to 85% of households and make transformative investments that will lift 11 million people out of poverty.
It will also make a historic expansion of the child tax credit that will benefit 66 million kids across the country and cut child poverty in half. The plan further helps working families who are having to juggle childcare and work by providing the necessary resources to safely reopen our schools. In the weeks to come, the administration will lay out additional plans to build back better – to remedy longstanding barriers so that our economy works for everyone.
Jennifer Klein is a co-chair of the White House Gender Policy Council.
Michelle Nunn: The pandemic's secondary effects are a battleground
After more than a year, there is no escaping the impacts of Covid-19 on our communities. And without question, around the world, this pandemic has only exacerbated the social and economic inequities facing the most vulnerable and marginalized among us, most often women and girls.
CARE, the international humanitarian organization I lead, is continuing to provide the basics to stop the spread by building water stations, providing hygiene kits and empowering millions of women to share accurate public health information through our village savings program.
Critically, we are combating the secondary effects of the pandemic that hit women and girls hardest, like job loss and hunger. Sadly, we know for every month of lockdown, we can expect about five million more cases of gender-based violence. Data also shows more girls entering child marriage and dropping out of school.
CARE is now mobilizing for a fast and fair vaccine distribution. Our goal is to help vaccinate 100 million people starting with 275,000 health care workers, 70% of whom are women. It is our strong belief that none of us are safe until all of us are safe.
As we move forward, we must respond to the acute needs of women and girls, but we must also invest in them as leaders for our recovery and re-building. Investing in women and girls is not just the right thing to do; it is the best and most pragmatic way to advance human development and security around the world. This transformational moment calls upon us to not only continue to advance gender equality, but to accelerate it.
Michelle Nunn is the president and CEO of CARE USA, an international development organization that works around the world to save lives, defeat poverty, and achieve social justice.
Kimberlé Crenshaw: We have to build back more than "better"
Although the pandemic did not create the social, financial and political inequalities that define life for Black women, it laid bare intersectional oppression more drastically than any moment in recent history. And as the African American Policy Forum's "Under The Blacklight" series has made abundantly clear, the virus posed a disproportionate and deadly threat to Black women and girls. After all, in a country whose systems are fundamentally defined by racism and White supremacy, Black womanhood itself becomes a pre-existing condition.
Cases like that of Dr. Susan Moore expose the stark precarity of Black women's lives in America. Dr. Moore – a Black physician – recognized in real time the discrimination she faced, advocated for the remedies that could have saved her life and exposed the failures in her care to a national audience. Still, days later, she became another of the nearly 80,000 Black Americans who died from the virus in the past year.
The fact that Black people are twice as likely to die of Covid-19 than their White counterparts should be an alarm that vaccine rollout and public health systems must be re-imagined and designed to address. In a year of so much tragedy, I gain some optimism from the fact that our collective consciousness is now anchored in outrage from the lives we have lost. And from that outrage, we can begin to build back – not just "better," but otherwise.
Kimberlé Crenshaw is the co-founder and executive director of the African American Policy Forum, professor of Law at UCLA and Columbia, and host of the podcast Intersectionality Matters!.
Arianna Huffington: Too many women feel like they're being forced into an impossible choice
Within this pandemic, and the global economic crisis it's caused, there is a separate crisis for women that threatens to set back all the gains women have made going back decades. Women were already paying a higher price than men for our culture of stress and burnout, but now there is an even more urgent need to address the deepening gender inequality.
I am hopeful because the depth of this crisis is forcing an acknowledgment that a return to "normal" is not enough. The pandemic is a once-in-a-generation opportunity to redefine how we integrate work and life to create a more equitable and inclusive culture. At Thrive Global, we're partnering with companies to do just that with our Working Families program, a work-life integration solution that creates more harmony, more equity and less stress both at home and at work for working women and mothers.
Right now too many women feel like they're being forced to choose between being successful in their careers and successful in their roles at home. Getting the economy running again isn't enough. Our new normal has to be a better normal for women – and the generations of girls who will rise to be our future leaders.
Arianna Huffington is the founder and CEO of Thrive Global, whose mission is to end the stress and burnout epidemic and unlock human potential.
C. Nicole Mason: We haven't made enough progress. We need these key policies to get there
Unfortunately, we have not made significant progress at fighting the effects of the pandemic on women and girls. Despite modest job gains in February, women are still down more than five million jobs since the start of the pandemic.
Because women are often the primary caregiver in families, schools and daycare closures have hit them particularly hard, forcing them to leave the workforce.
To chart a path for women and a full recovery, we must first get the pandemic under control, reopen schools and then get women back to work. For women who will not be able to re-enter the workforce because of caretaking responsibilities or the lack of available jobs, we must ensure that they have continued economic support. And for those women who will not be able to return to their former jobs, we should invest in education and training for jobs and sectors with higher wages and upward mobility opportunities.
Other key investments for women to ensure they can re-enter the workforce and sustain employment include childcare and paid sick leave.
C. Nicole Mason, PhD is the president and CEO of the Institute for Women's Policy Research, a nonpartisan, nonprofit organization that engages in research and dissemination to shape public policy and improve the lives and opportunities of women from diverse backgrounds.
Ai-jen Poo: After this crisis within a crisis for women, this is what gives me hope
The pandemic was a crisis within a crisis for women in the US. Women were immediately forced to make impossible choices, and it revealed just how much – absent a real infrastructure to support our caregiving responsibilities – we were holding it all together by a thread.
When care workers are underpaid, without benefits like paid sick leave, and unprotected at work, the care economy is in crisis: And that was before the public health crisis shut down our child care centers, schools and nursing homes. Our care workforce – disproportionately composed of Black and other women of color, including many immigrant women – continues to support us through the pandemic without access to a safety net or decent wages, while their own families need them too.
What gives me hope is that as we rebuild the economy out of the worst economic crisis of our lifetime, we have the opportunity to rebuild the care infrastructure, from unjust systems that have devalued women, especially Black women, to one that puts their safety and well-being front and center. Our society and economy have been built on the contributions of women: paid and unpaid, visible and invisible. We have the chance now to build a care economy that recognizes all of that work and supports all of our families, with quality jobs for care workers, too.
Ai-jen Poo is executive director of the National Domestic Workers Alliance, director of Caring Across Generations and a co-founder of Supermajority, a women's equality organization made up of women from all backgrounds, races and ages.
Elizabeth Barajas-Román: Women's funds recognize the status quo is killing us
During the pandemic we have seen incredible innovation and ingenuity in the way that women's funds and gender equity funders have addressed both the urgent needs of their local communities as well as investing in long-term policy solutions.
Women's funds are not only hyper local, but they are also part of an ecosystem that includes national and global foundations working together through a dynamic network. They are uniquely positioned as both philanthropic institutions and advocacy organizations. Over the past year, this design allowed women's funds to move money up to nine months faster than traditional philanthropy to where people were hurting most. They were also able to shape policy and funding recommendations to effectively address the challenges of a post-Covid reality, like securing private-public support for workforce flexibility, universal access to high-quality, affordable childcare and early childhood education.
While we remain hopeful that the demonstrable impact the women's funding sector has had on the lives of women and their communities during the pandemic will trigger long overdue investment in solutions led by marginalized genders. With the vaccine rollout, we are already hearing clamor to return to status quo. And the status quo is killing us.
We know that Black, Latina and Native American women tend to have higher rates of pre-existing conditions that are associated with increased risk for severe cases of Covid-19, compounded by the lack of health insurance and higher rates of poverty. We must do better. We must invest in women- and girls-of-color-led efforts that address the complexity of their lives.
We must remember that single issue solutions are fragile. Now is the time to build something that lasts. Now is the time to invest in women's funds and the women's funding sector. The roadmap to recovery must include racial and gender transformative policymaking. The only way to respond and rebound effectively from the Covid-19 crisis is to ensure women are heard and empowered to design and implement programs and policies that are mapping an inclusive economy built on racial and gender equity and justice.
Elizabeth Barajas-Román is the president & CEO of the Women's Funding Network, a philanthropic network of more than 120 women's funds and foundations devoted to gender equity and justice.
Kristin Rowe-Finkbeiner: Moms run this economy, period
Many women were hanging by a thread before the pandemic, in no small part due to decades of insufficient investment in our care infrastructure, and now that thread is unraveling altogether. In fact, since the pandemic began, women – particularly moms and women of color – lost nearly 1 million more jobs than men. This puts women's labor force participation at a 30-year low, with more than a quarter of women aged 25 to 44 pushed out of the labor force because they are without access to affordable childcare.
This has been a huge setback for families, for gender and racial equity, for businesses, for our economy and our country.
Families like Jessica's, in Hawaii, are trying to make ends meet. Jessica lost her small business after her kids' childcare closed. She then got her real estate license so she could return to the workforce; but she still couldn't find affordable child care. Her family has depleted their savings and is relying on SNAP.
Tami in Kansas was forced to take unpaid leave during the pandemic to recover from open heart surgery. She returned to work but soon after had to take more unpaid leave when her children's schools closed.
Now more than ever, we are all realizing just how important moms are to the economy; that's why Federal Reserve Chairman Jerome Powell recently raised the importance of finally building a care infrastructure to lift our economy, like other industrialized nations have done. There's no time to waste.
This is a time of tremendous urgency but also of hope: We can finally build a care infrastructure that spans generations to lift our families and economy, including universal paid family/medical leave, universal childcare, universal long-term care, and raise the minimum wage. These policies would help address the extreme emergency that many women, moms and families are facing – especially Black, indigenous, people of color moms who are experiencing compounded health and economic harms – and also help us build a future toward fair wages for everyone.
We can, and we must, build bridges to opportunity and create avenues for everyone to thrive. Some of those bridges to opportunity are being built right now with this week's passage of the American Rescue Plan, which will significantly lift families and the economy and is a great start toward the transformational, permanent and universal change we need. It's time to address the foundational values and systems we've neglected building for far too long. Now is the time to get this important work done.
Kristin Rowe-Finkbeiner is the executive director/CEO and co-founder of MomsRising, a million-member organization that takes on the most critical issues facing women, mothers and families by educating the public and mobilizing massive grassroots actions.
Mónica Ramírez: These migrant women deserve a safety net
Our work is to help support and elevate migrant women. So many migrant women in our nation have been deemed essential. They have put their lives on the line to keep this country running, and their sacrifice has not been met with the protections they deserve.
Aside from the real danger they face during this crisis from the possibility of contracting and dying from Covid-19, they have also shouldered the fear of being among the hundreds of thousands of women who have lost their jobs. There is no safety net to catch these women. Missing work means the inability to sustain their families. Migrant women are experiencing both the risks of being essential workers and the challenges of high unemployment rates, becoming more vulnerable to different forms of violence and to the difficulties of meeting basic needs.
Amidst these challenges, however, I also have hope. Women are organizing and building power together to create a world that invests in and listens to migrant women, women of color and their families. We must follow their lead: the lead of the women and girls who may not be visible to some, including the Latinx women, Black and indigenous women in rural America. If we do this, our country stands the chance of seeing real transformative change as we rebuild from this pandemic.
Mónica Ramírez is the founder and president of Justice for Migrant Women, co-founder of The LatinxHouse and founding principal of She Se Puede.
Get our free weekly newsletter
Sign up for CNN Opinion's new newsletter.
Yifat Susskind: This pandemic has been a wake-up call about resilience
When hurricanes ravaged Central America in the midst of pandemic last November, indigenous women there sprang into action, distributing food and medical supplies and sheltering those who lost their homes in the storms. But they didn't stop there. They used that process of aid delivery to strengthen the community for the long-term, leveraging their credibility as first responders to bring their communities' demands to local government.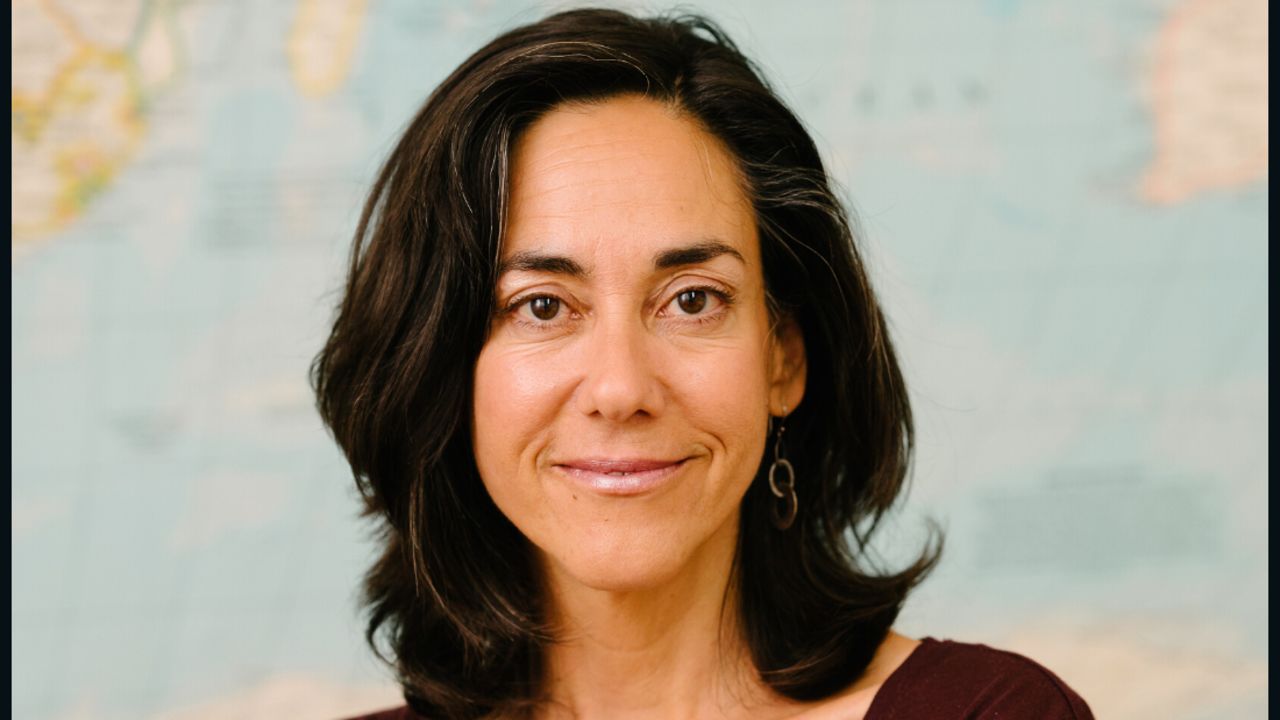 This model for saving lives and transforming communities will put us on a path to the future we need as we strategize how to end and recover from this pandemic.
One of the greatest lessons of global feminist organizing – that we all need to embrace now – is the need to put care at the heart of everything we do as a society.
To ensure this phase of our pandemic response reflects the reality of interconnection across borders, we need to reject nationalistic impulses that hoard medical breakthroughs for the wealthiest countries and insist on an international vaccine distribution to keep all people healthy, no matter where they live.
Surviving the next pandemic also means enacting long-needed policies now, like universal health care, child care and parental leave here at home. We need to robustly increase resources for international aid and health systems, and for the caregivers – largely women and girls – who sustain communities worldwide.
We need to treat the pandemic not as a one-time emergency that will soon be behind us, but as a wake-up call to cultivate the resilience we need for the future.
Yifat Susskind is the executive director of MADRE, an international human rights organization and women's fund that partners with community-based, women-led organizations on the frontlines of war, climate breakdown and their aftermath.
Teresa Younger: What real investment in women and girls looks like
With Covid-19 we saw a total breakdown of economic support and lack of a social safety net by the government, but we also saw philanthropy respond quickly to significantly increase and distribute funding to help communities meet essential needs such as housing and food. However, it's still not nearly enough.
The pandemic shone a light on so many of the injustices and inequalities that we have in our society, and it's critically important to recognize that women have been disproportionately impacted. In particular, women of color and women of low-income are too often underpaid and undervalued; yet they are the very people holding our society together, on the frontlines of our public health crisis and heading households.
There's an estimated 65 million women and girls of color in the US, and total philanthropic giving is about $5.48 for each woman or girl of color. In 2018, this accounted for just 0.005% of the $66.9 billion given by foundations. There is hope and opportunity in investing in women. Be as committed as we are in supporting grantee partners such as The MS Black Women's Roundtable, value and fund organizations by and for women and girls of the color that are leading and are at work in every part of this country to create a more just society for all.
Teresa C. Younger is the president & CEO of the Ms. Foundation for Women, whose mission is to build women's collective power in the US to advance equity and justice for all.