Shipping experts believe it could take days or even weeks to free the 224,000-ton vessel that is wedged across the Suez Canal, blocking one of the world's busiest waterways since Tuesday.
The Ever Given, a container ship almost as long as the Empire State Building is tall, ran aground on March 23 after being caught in 40-knot winds and a sandstorm that caused low visibility and poor navigation, the Suez Canal Authority (SCA) said in a statement.
Authorities attempted to re-float the vessel Thursday morning but were not successful.
Late on Thursday evening, dredgers shifted their focus to removing sand and mud from around the port side of the bow of the large container ship, according to Bernhard Schulte Shipmanagement (BSM) the vessel's technical manager.
"In addition to the dredgers already on site a specialized suction dredger is now with the vessel and will shortly begin work. This dredger can shift 2,000 cubic meters of material every hour," a statement from BSM said.
All 25 crewmembers onboard the ship are Indian nationals and remain on the vessel, BSM also said.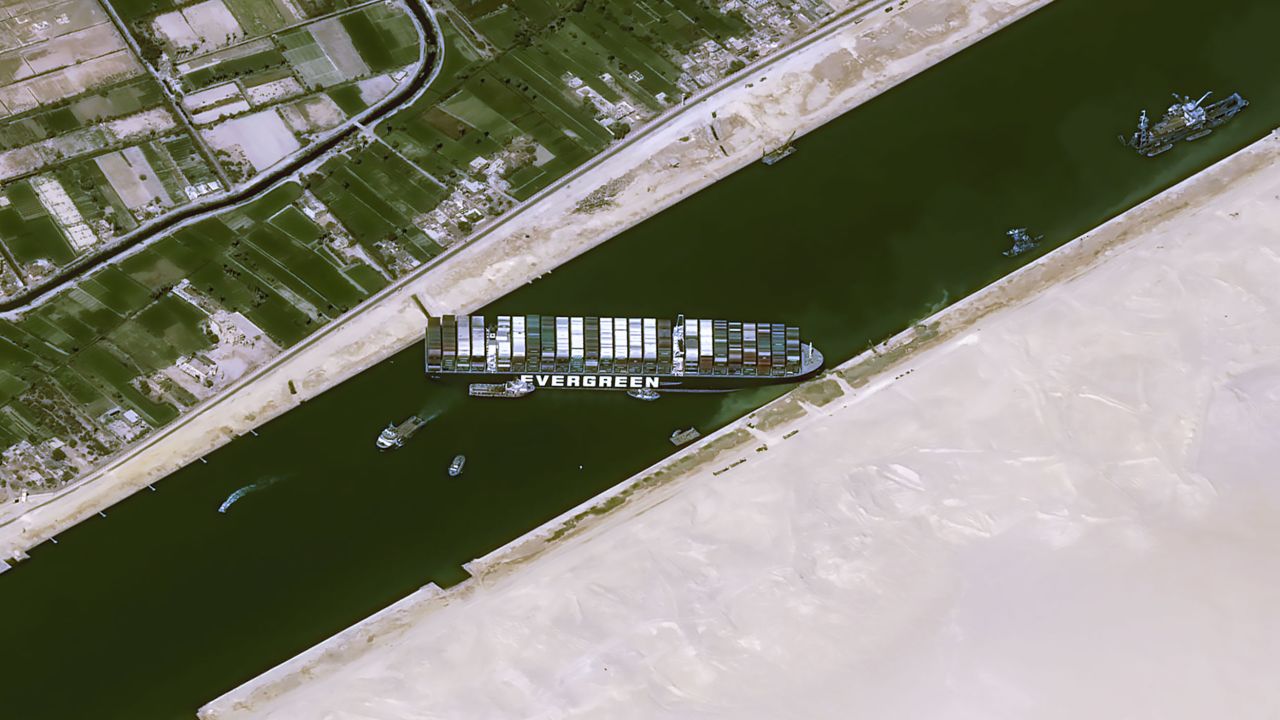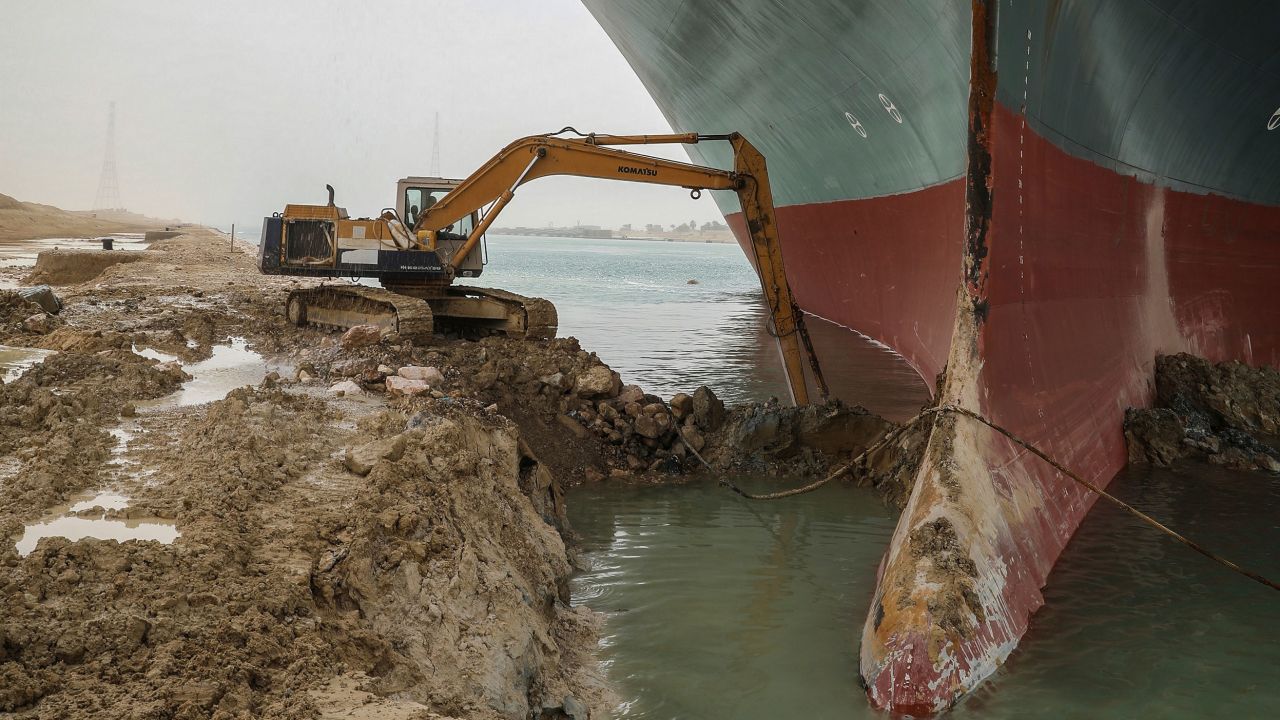 Meanwhile, at least 160 ships carrying vital fuel and cargo are waiting to pass through the blocked waterway, according to a senior canal pilot at the SCA.
Dislodging the vessel could take "days to weeks, depending on what you come across," according to Peter Berdowski the CEO of Boskalis, whose sister company SMIT salvage is now working to free the ship.
Berdowski told Dutch TV on Wednesday that his company had determined it was impossible to free the ship with its current cargo on board. "The ship with the weight that it [has] now has is impossible to pull," he said. "You can forget about that."
The first step would be to remove fuel oil and ballast water from the ship, he added, and try to move it at high tide. If that doesn't work, staff will have to remove containers and try to dig or flush away the sand banks in which the ship is now lodged, Berdowski said.
SMIT has worked on several high-profile salvage operations in the past, including the Costa Concordia, which was grounded off the coast of Italy in 2012.
A team of salvage experts from SMIT and Japanese company Nippon Salvage has been appointed to help move the ship, the vessel's operating company Evergreen Marine said in a statement Thursday.
The SCA said in a statement that Thursday's salvage efforts involve the use of two dredgers, nine tug boats and four diggers on the canal bank.
The authority added that it had discussed the option of moving the boat by dredging the area around it during a meeting with the SMIT rescue team.
The senior canal pilot at the SCA told CNN Wednesday that re-floating the massive vessel is "technically very complicated" and could take days.