Editor's Note: CNN was granted access to Myanmar by its military. The trip was coordinated through the military's consultant, Ari Ben-Menashe. The military escorted the team and controlled its access and movements throughout. A journalist from the Southeast Asia Globe, who was also reporting for Al Jazeera, was on the trip along with CNN.
Myanmar's military junta wants you to believe that the situation is improving in the country, that security forces are exercising restraint and that the ongoing violence is due to a violent mob of anarchists that must be suppressed. It wants you to think that a political roadmap is in place and that free and fair elections will take place within two years.
But the veneer of these lies is paper thin, as a CNN team saw on a recent trip with the permission of the military, known as the Tatmadaw. We found a country exploding with anguish at the brutality of its illegitimate military leaders.
On February 1, army chief Gen. Min Aung Hlaing seized control of the country in a coup, overturning a democratic election and detaining government officials including civilian leader Aung San Suu Kyi, whose National League for Democracy party had won by a landslide in recent elections, giving it a second term in power.
In the past two months, junta security forces – made up of police, soldiers and elite counter-insurgency troops – have embarked on a systematic and coordinated crackdown against unarmed and peaceful protesters. More than 600 people have been killed, according to the advocacy group Assistance Association for Political Prisoners.
Fearless local journalists and activists have risked everything to show the world what is happening, while outside access to the country has been blocked and cuts to wireless internet networks and broadband stifles communication from within.
Given the reality of what is happening in Myanmar, it should come as no surprise that the military tightly controlled our movements. On the first day of our visit, a convoy of six trucks of soldiers accompanied us around Yangon. In addition, there were cars full of minders, translators and plainclothes security officers who shadowed and recorded our every move, and even followed us to the bathroom.
Yet still, as we drove through Myanmar's largest city, we could hear the banging of pots and pans in the distance. An ancient tradition to ward off evil spirits, it has become the signature sound of the resistance. On social media, we were inundated with messages from Myanmar citizens who knew we were there. "We know you can't see us," they wrote, "but we hope you can hear us."
One afternoon, our military minders took us to visit Mingalardon market, in an area where many military families live. It was peppered with stalls selling military fatigues while trucks of soldiers parked on the nearby road. The minders wanted to show that the military has public support, too. We were approached by a couple of people who offered clearly rehearsed speeches about how "the violators" – the military's pejorative term for the pro-democracy protesters – were to blame for the violence. They flashed two fingers, an apparent clumsy attempt to create their own version of the protest movement's Hunger Games salute, which has become the symbol of defiance in this resistance.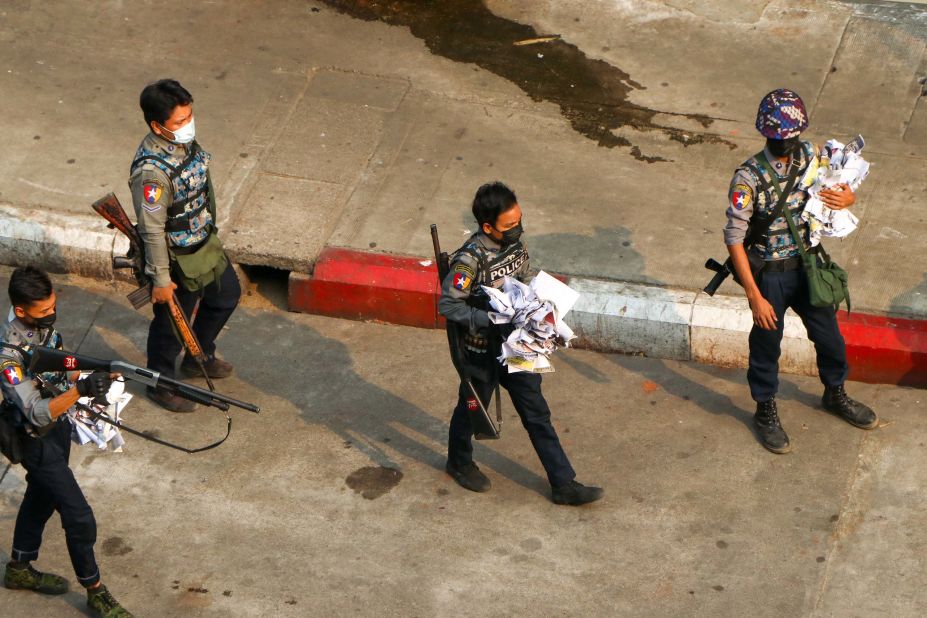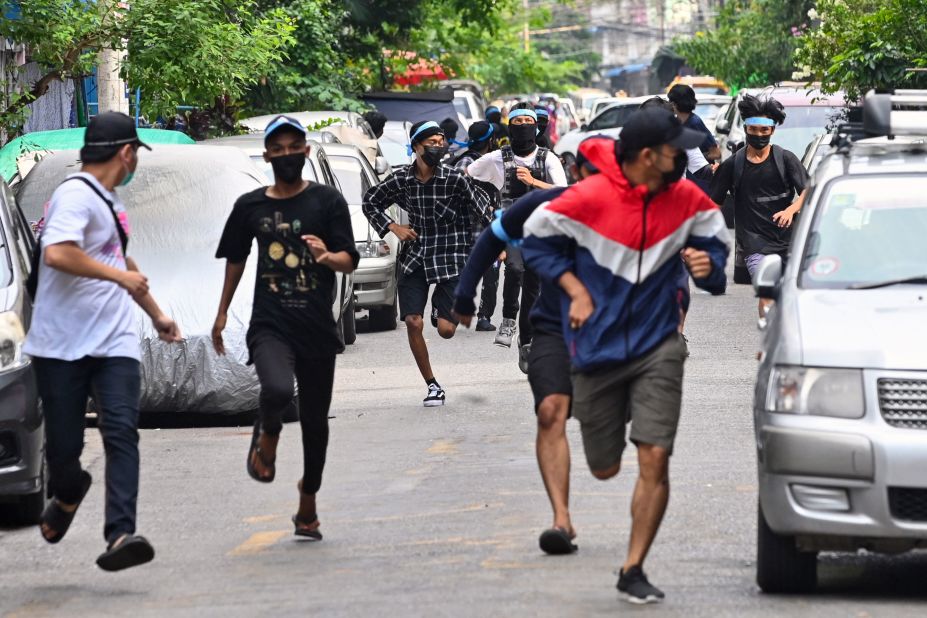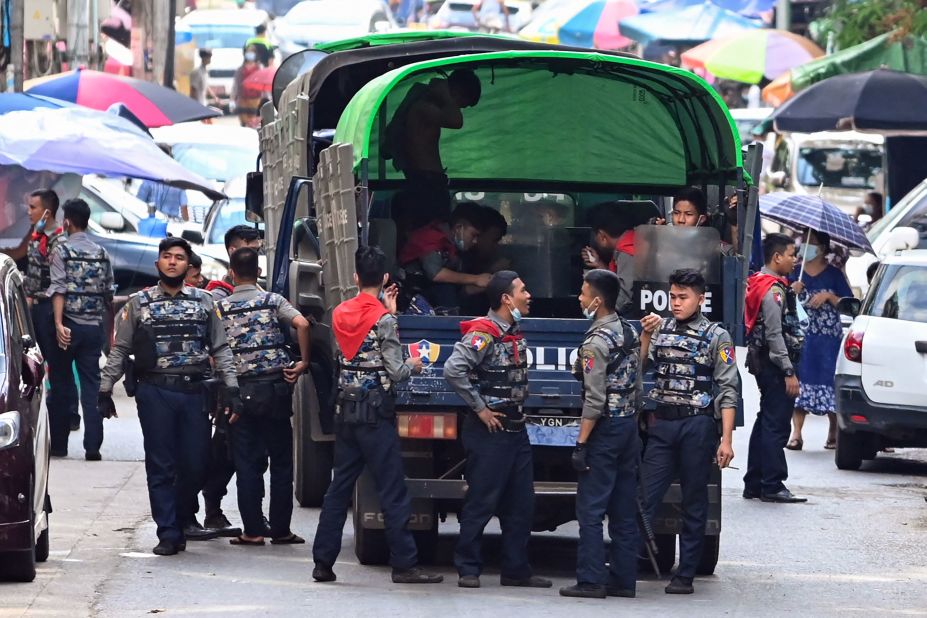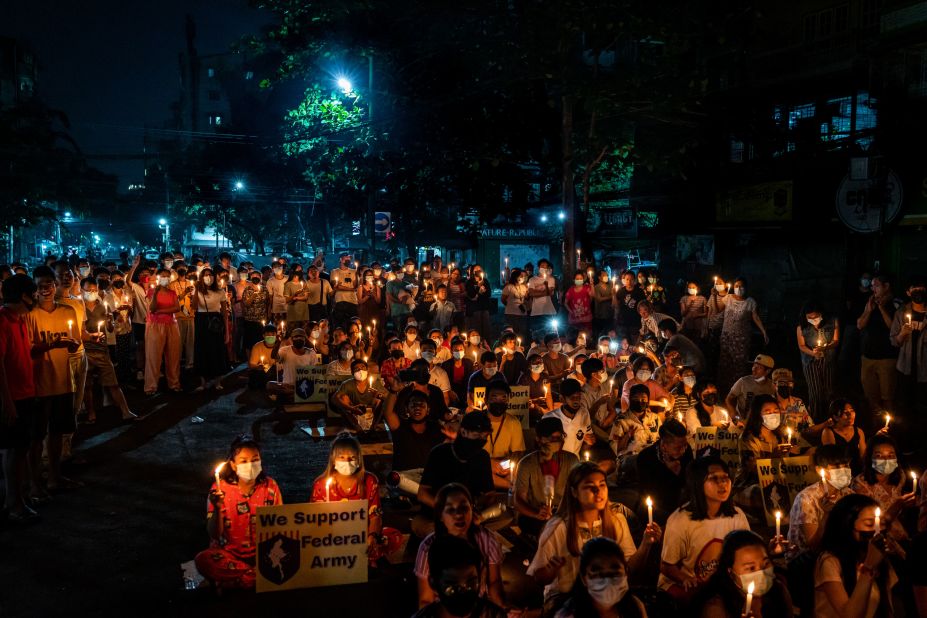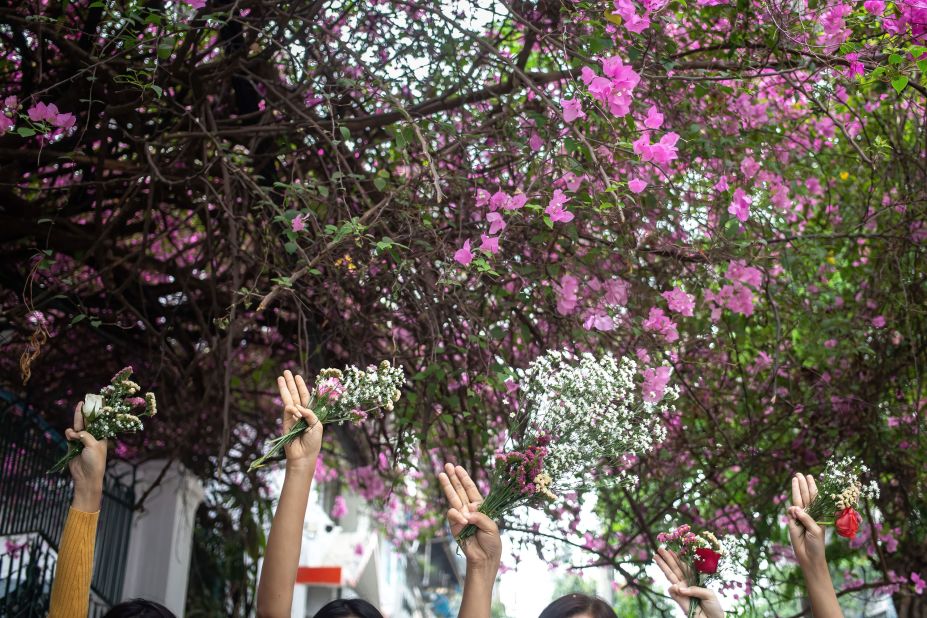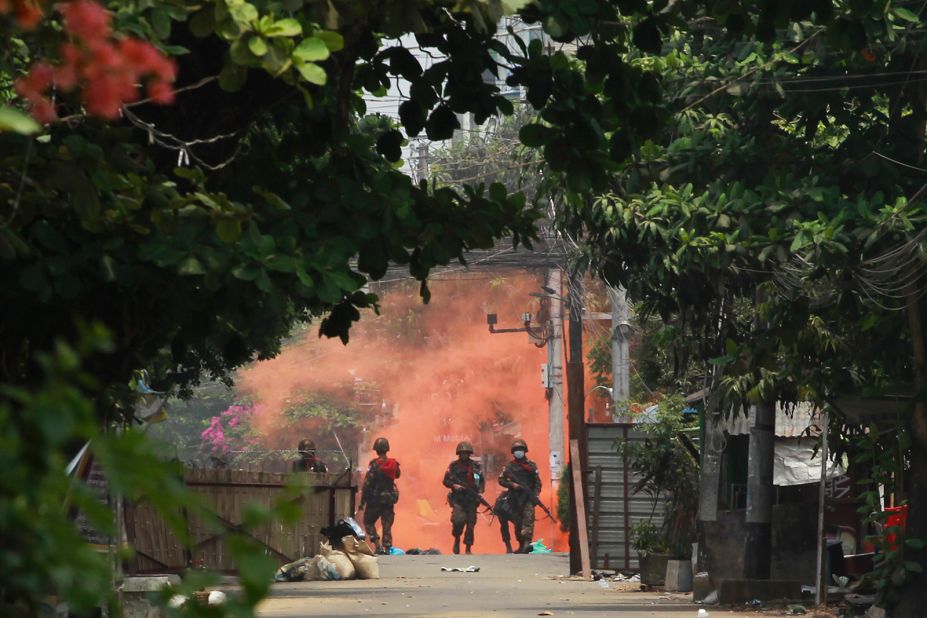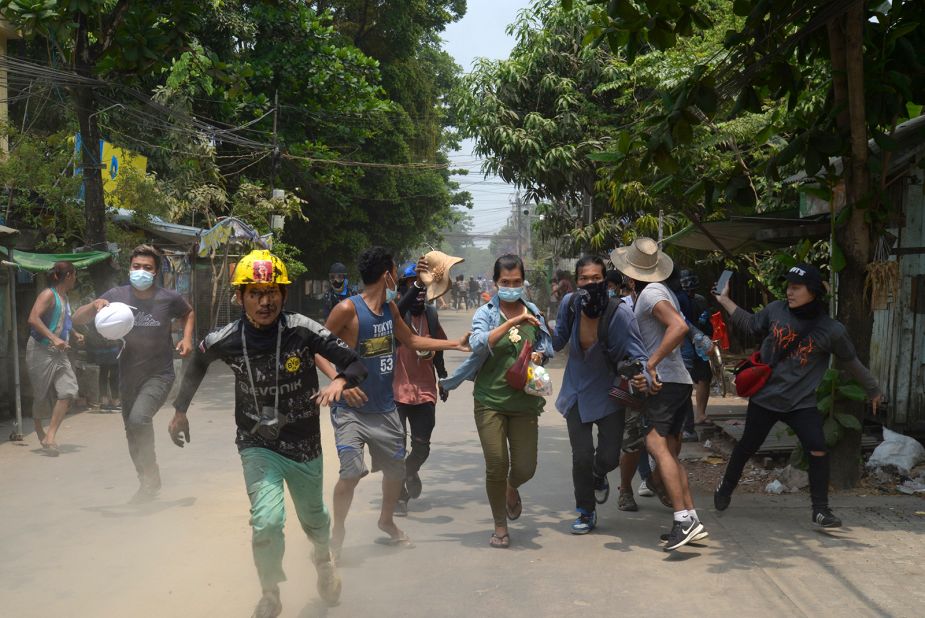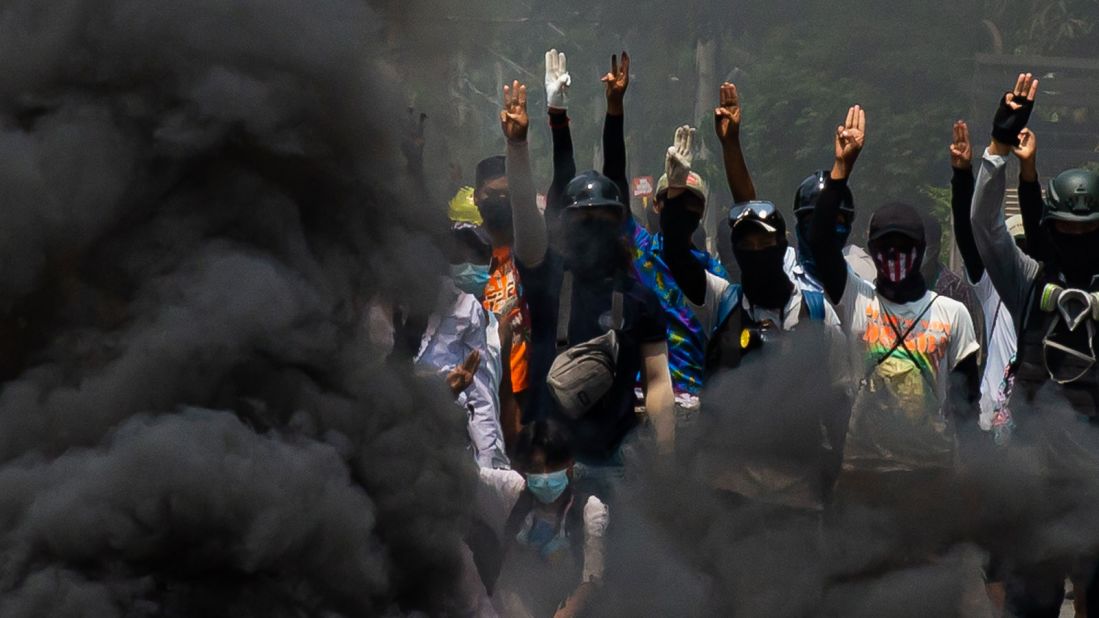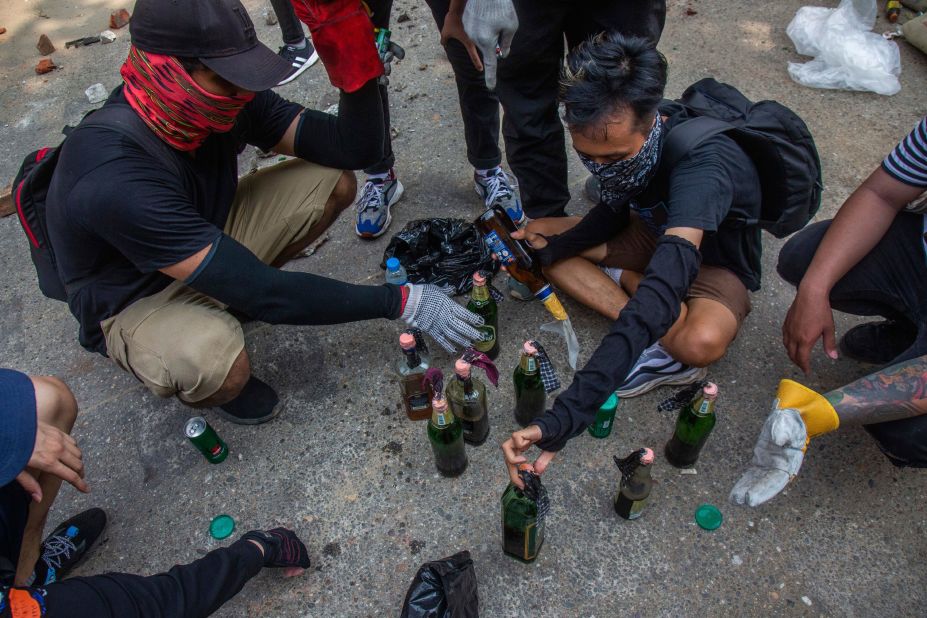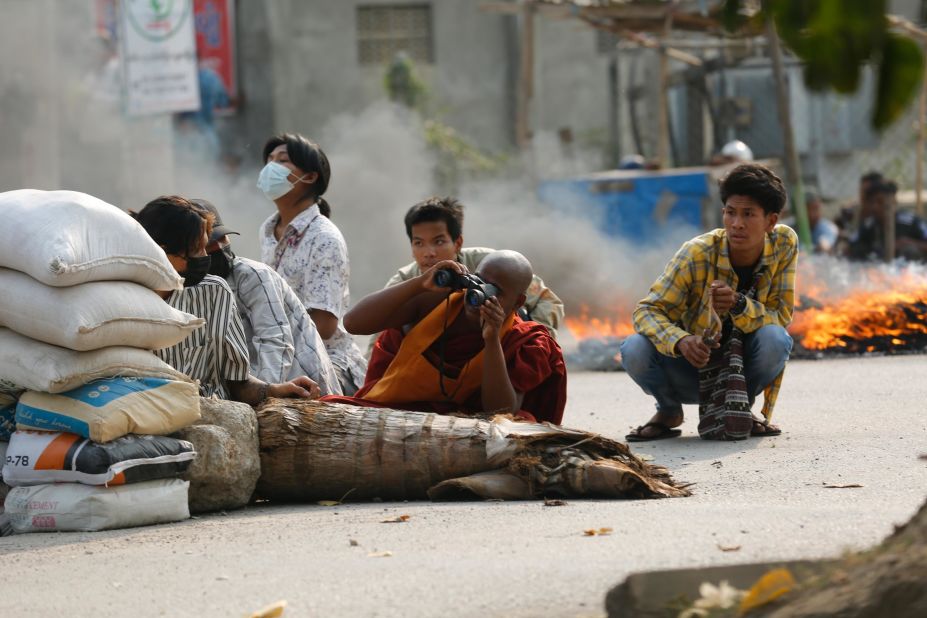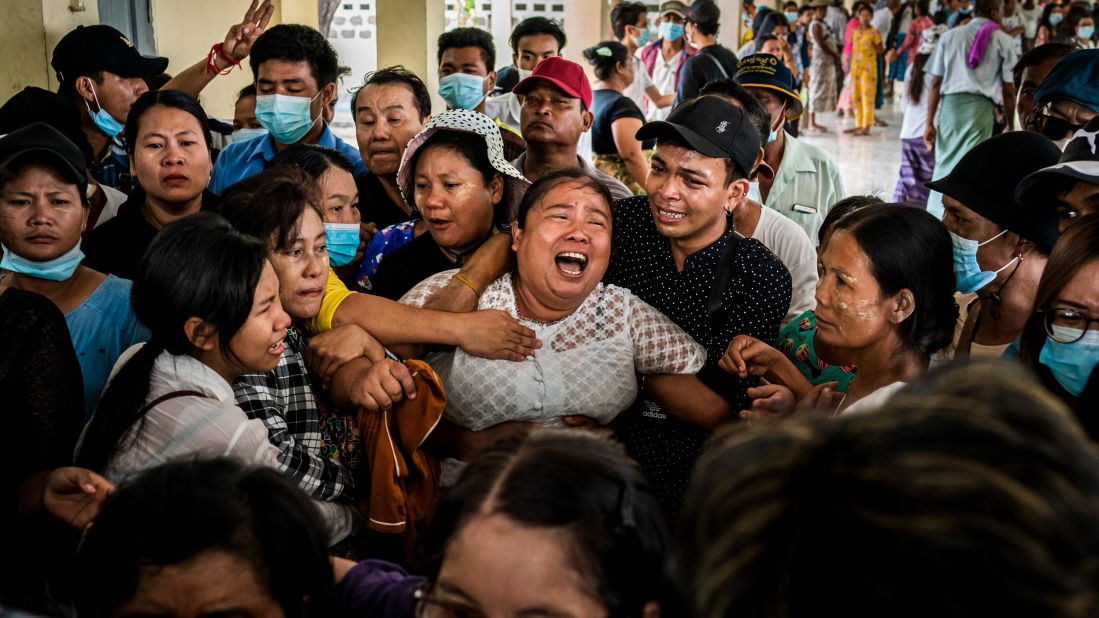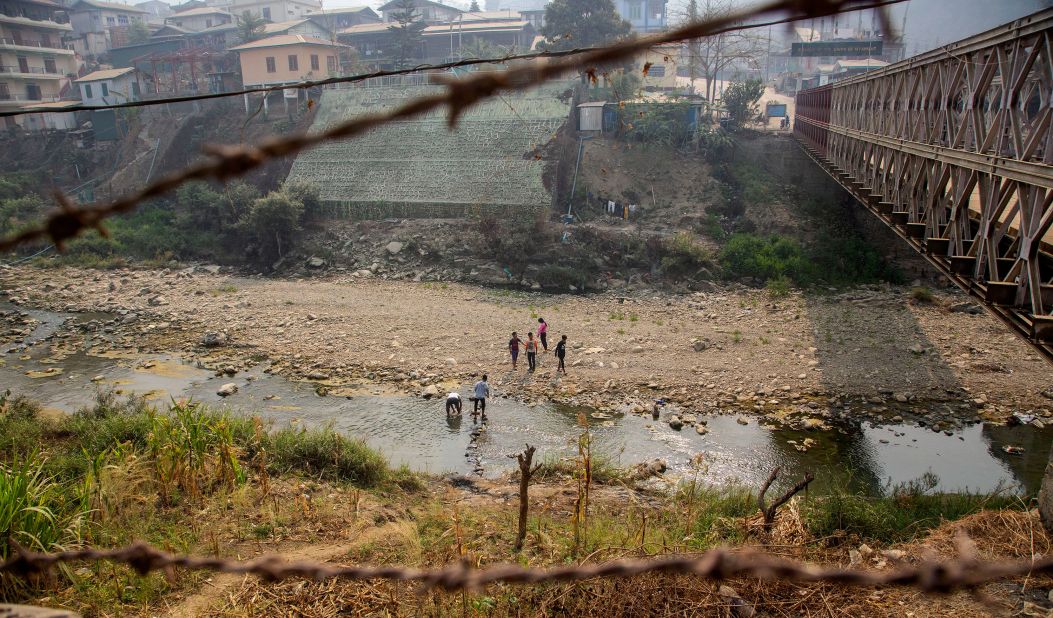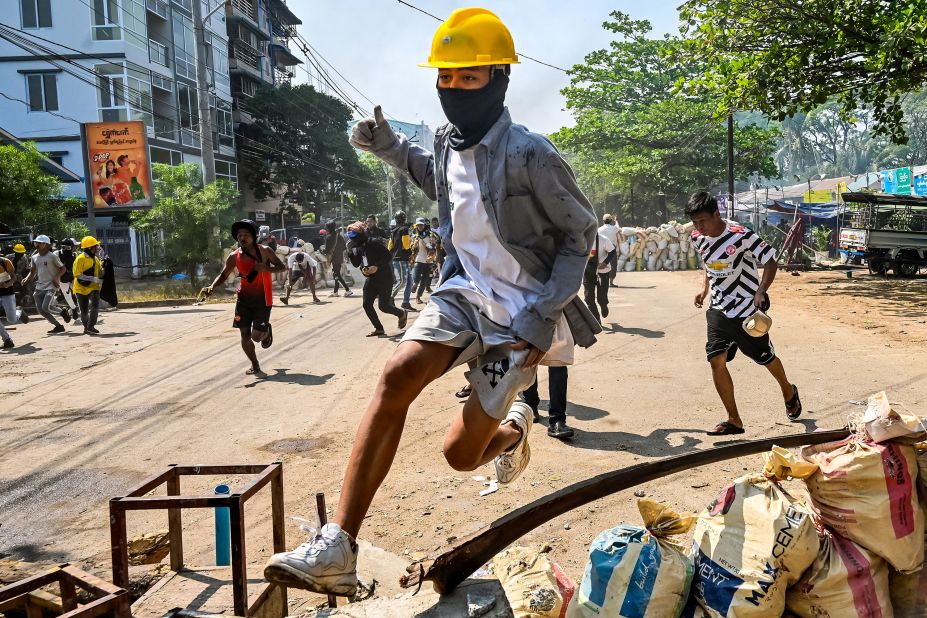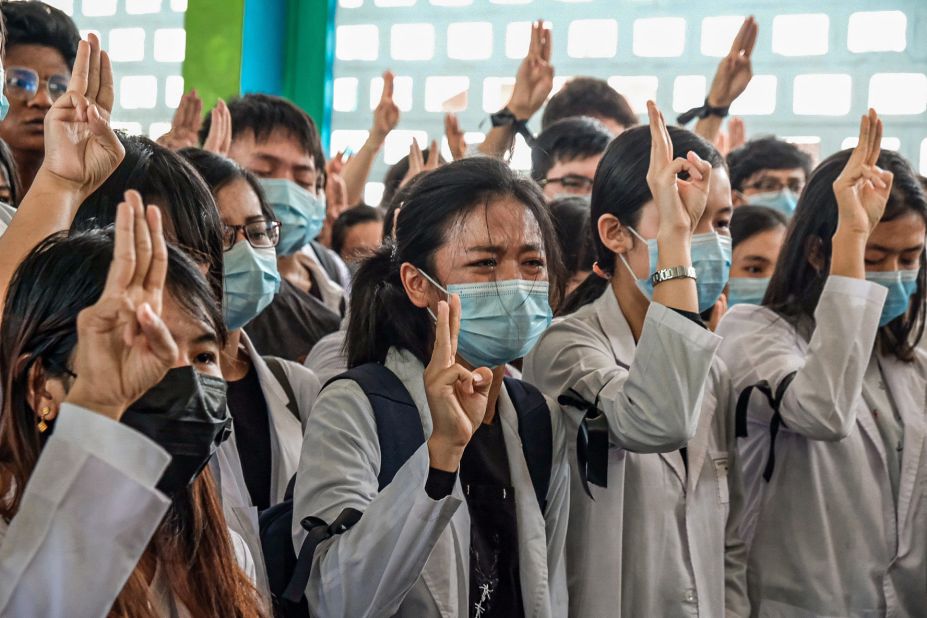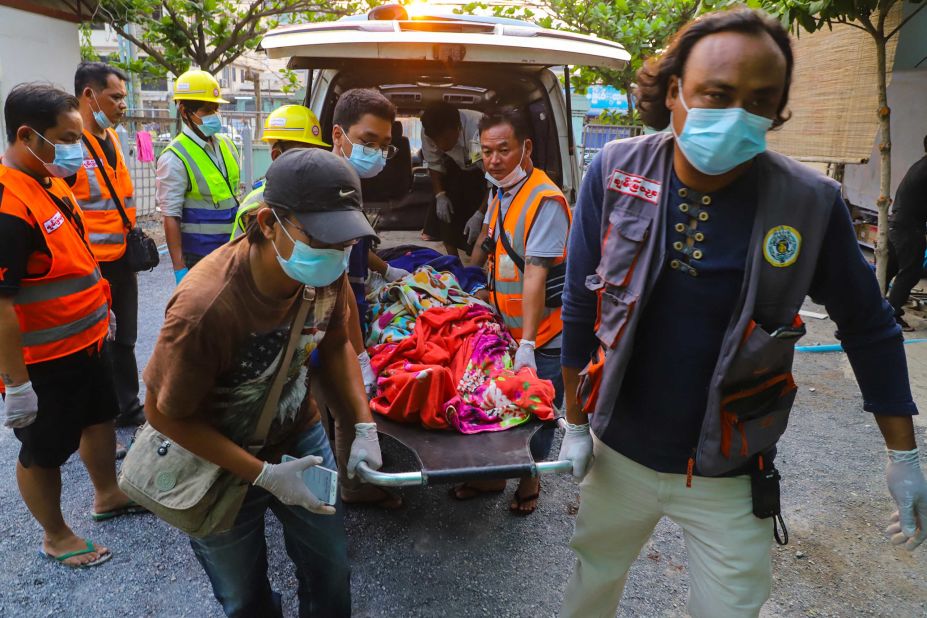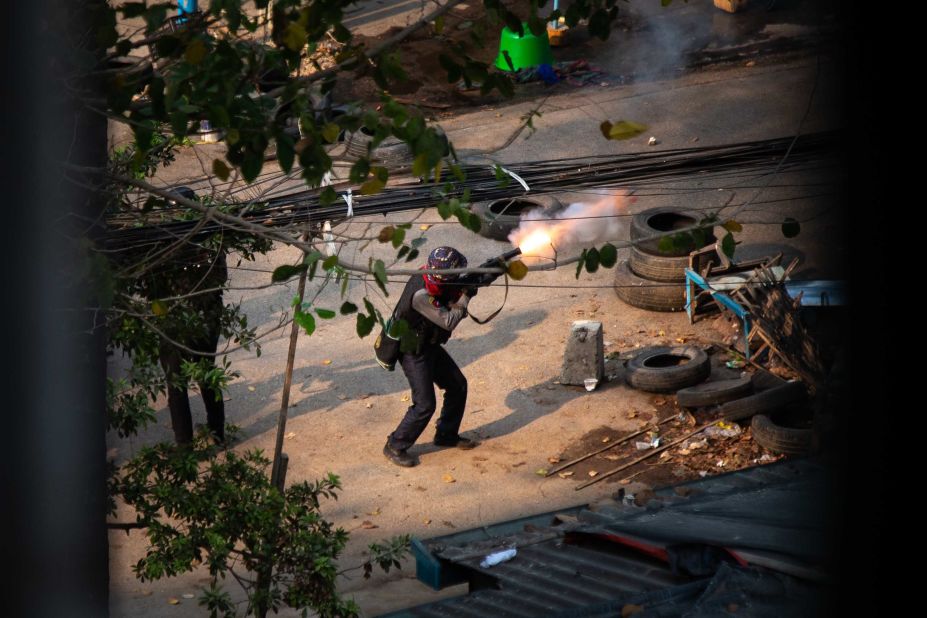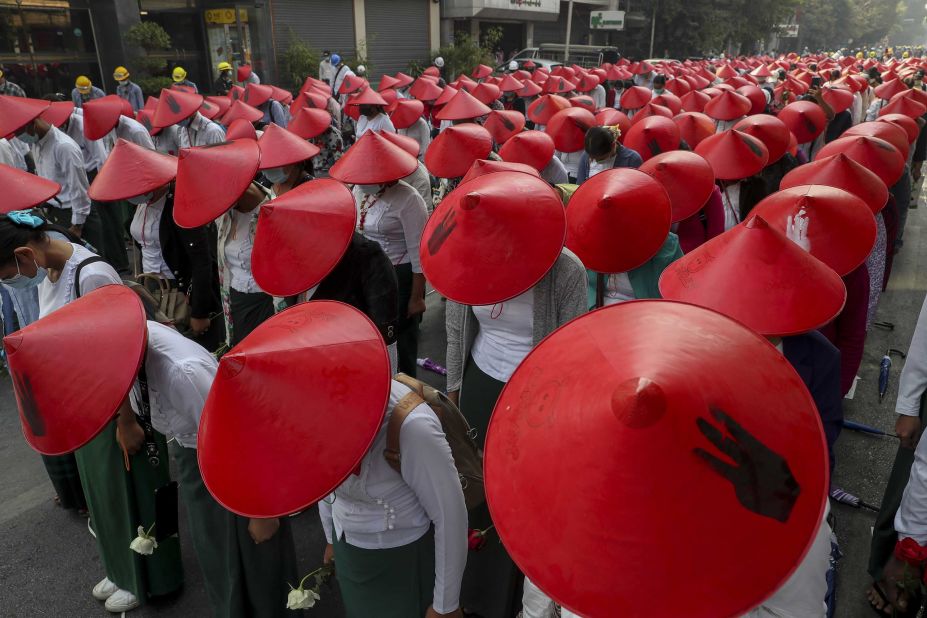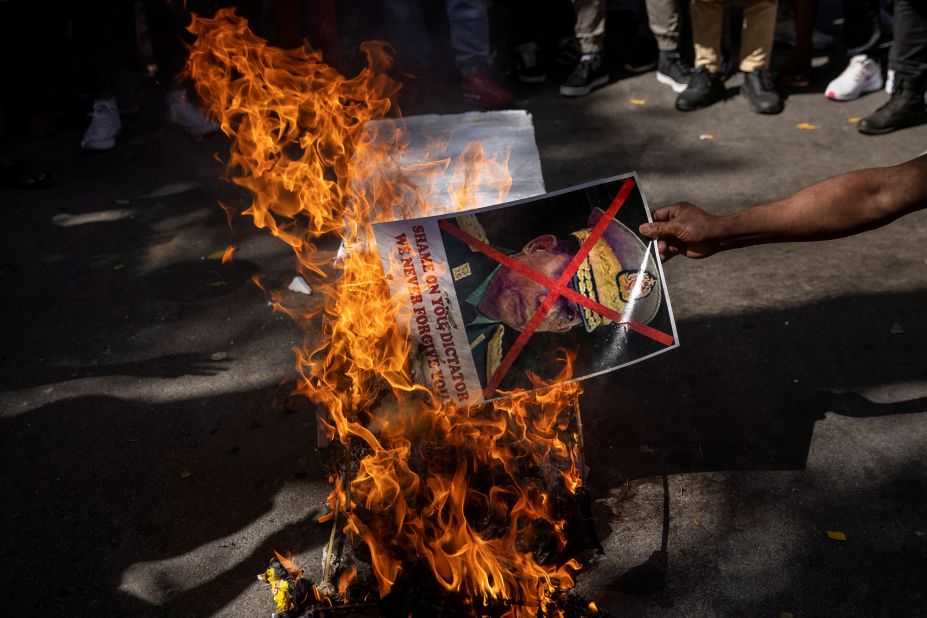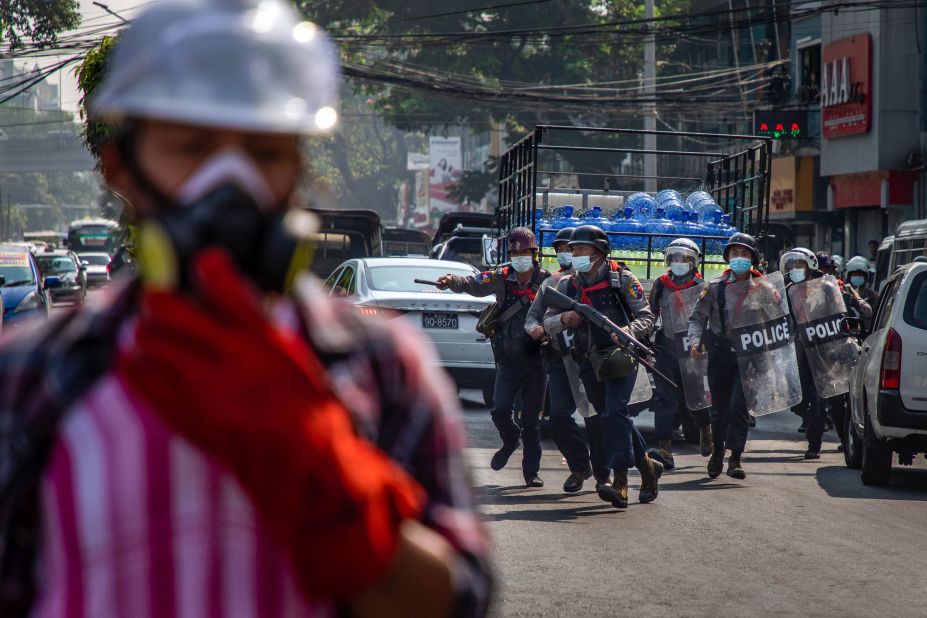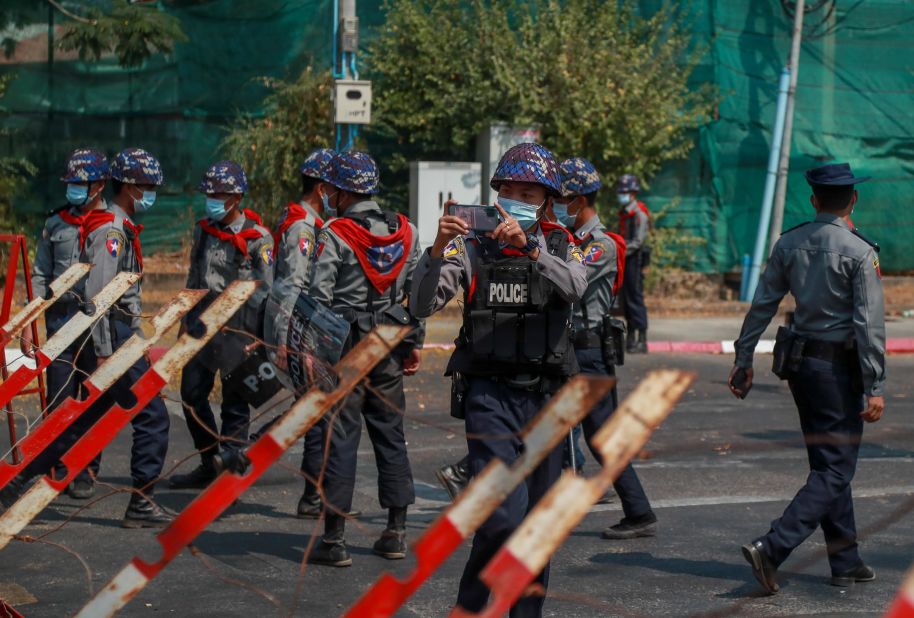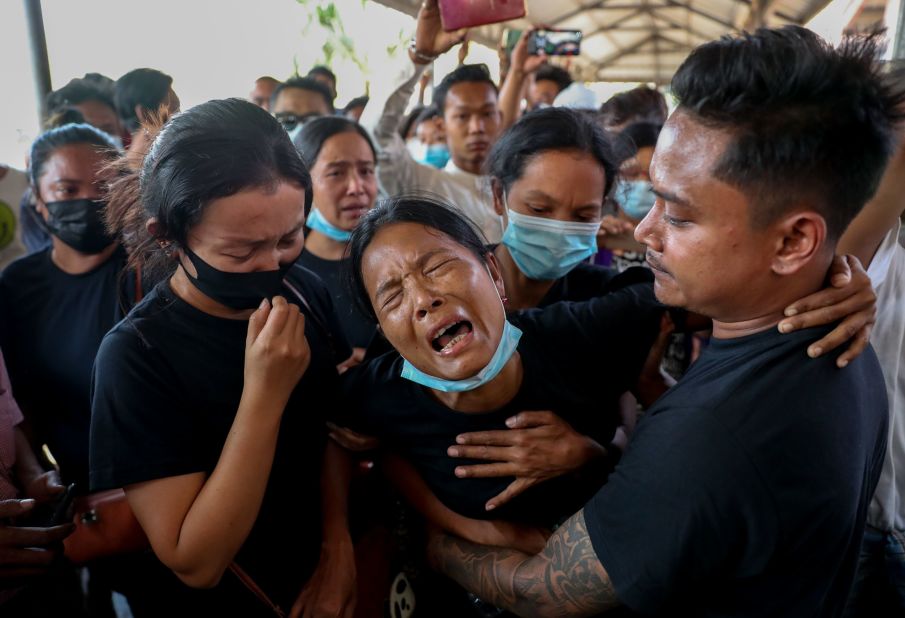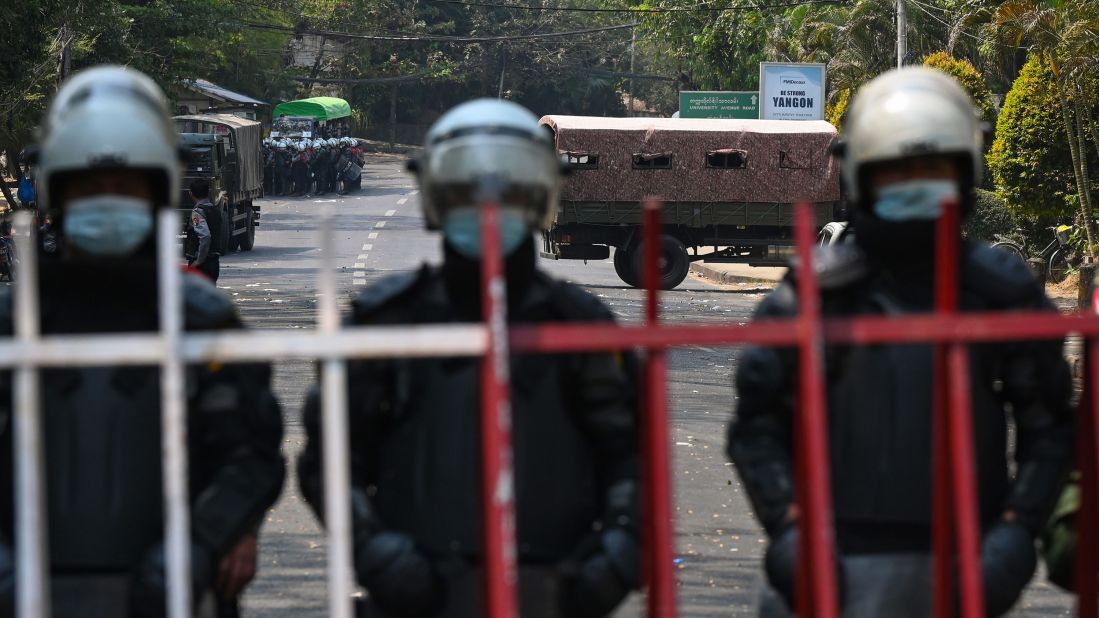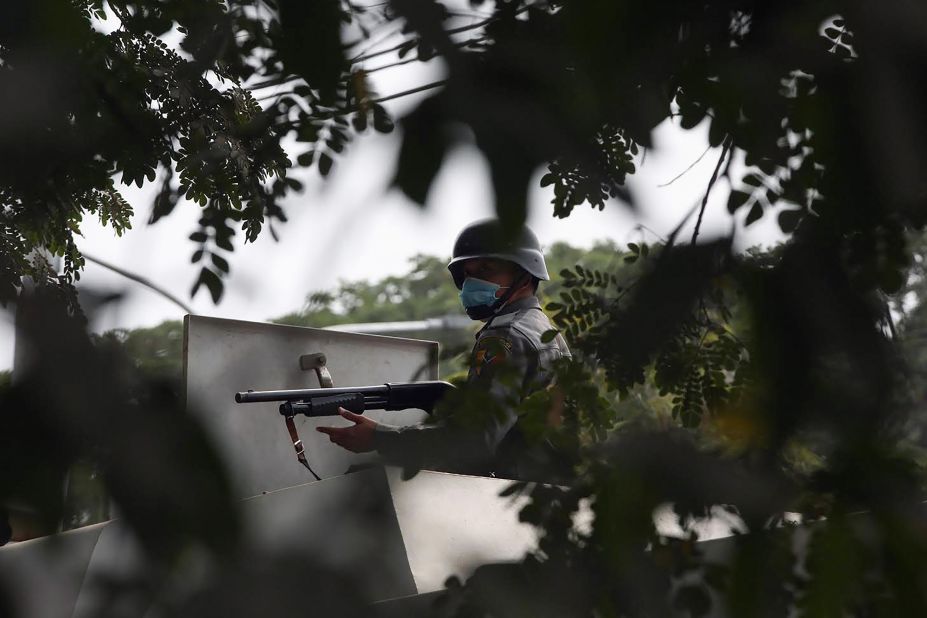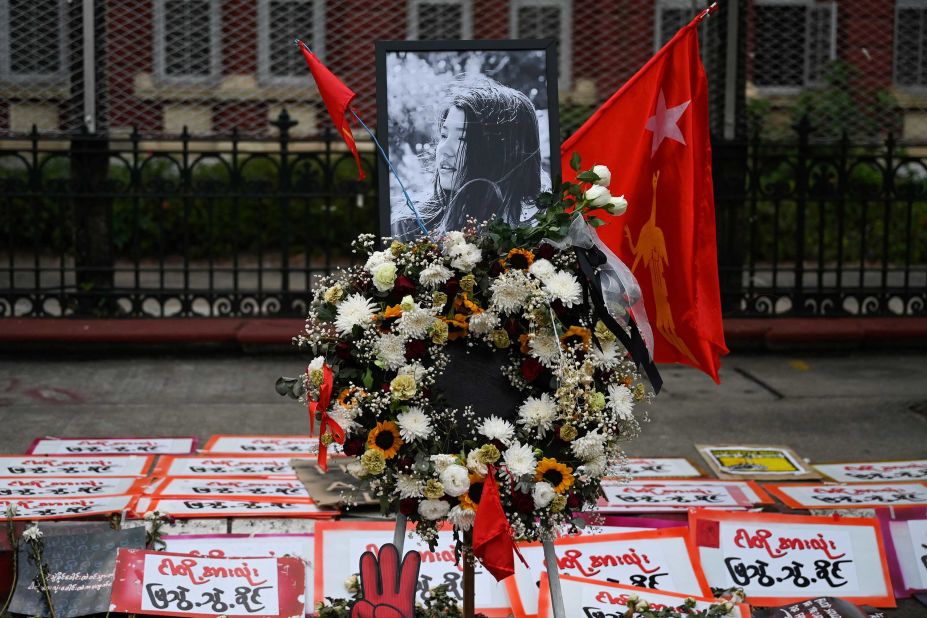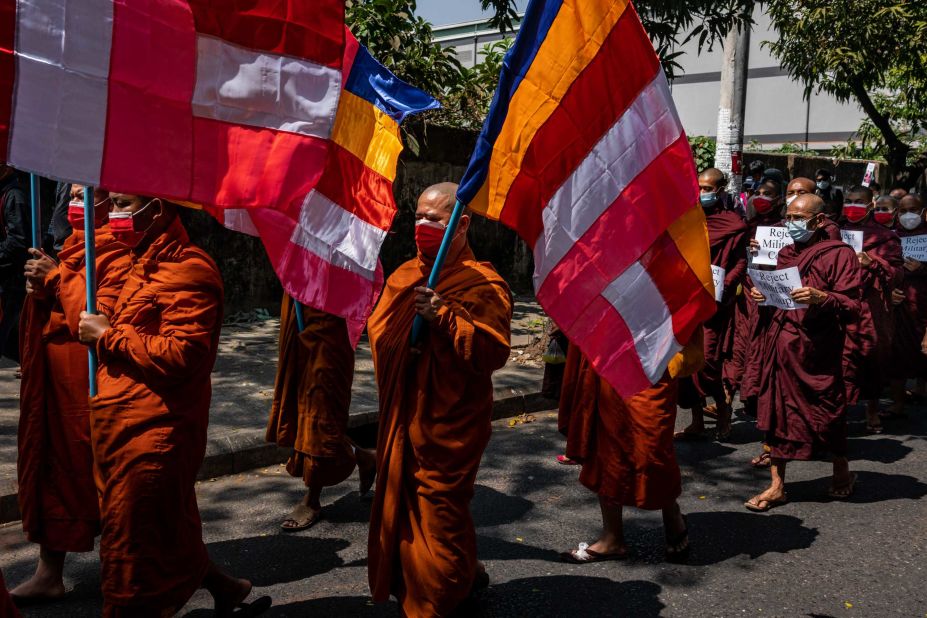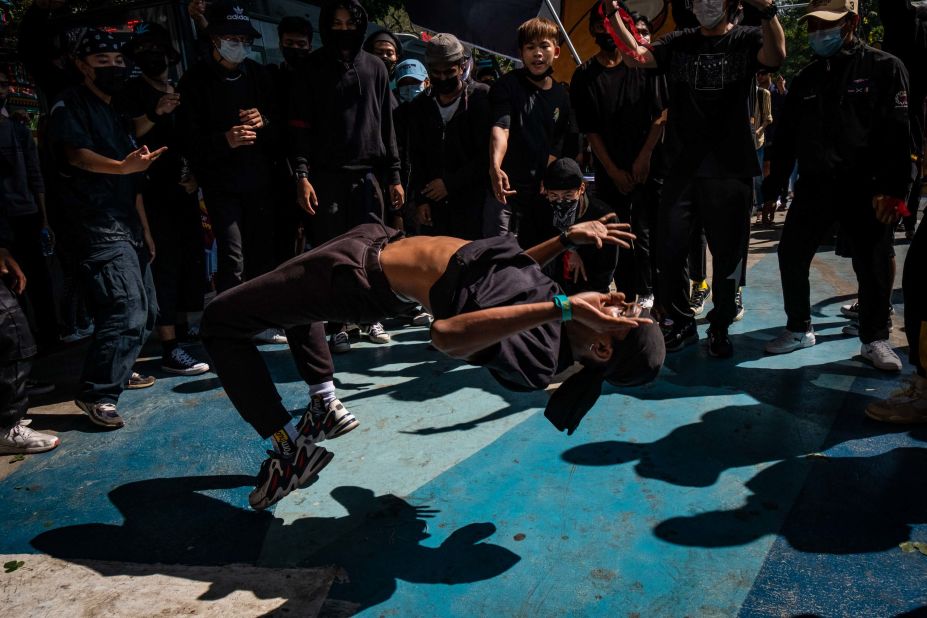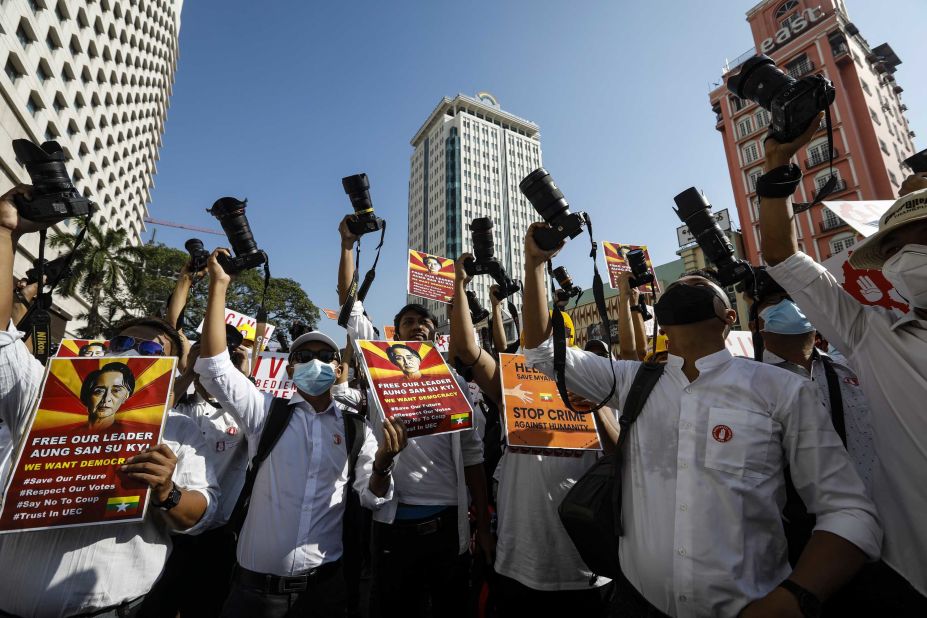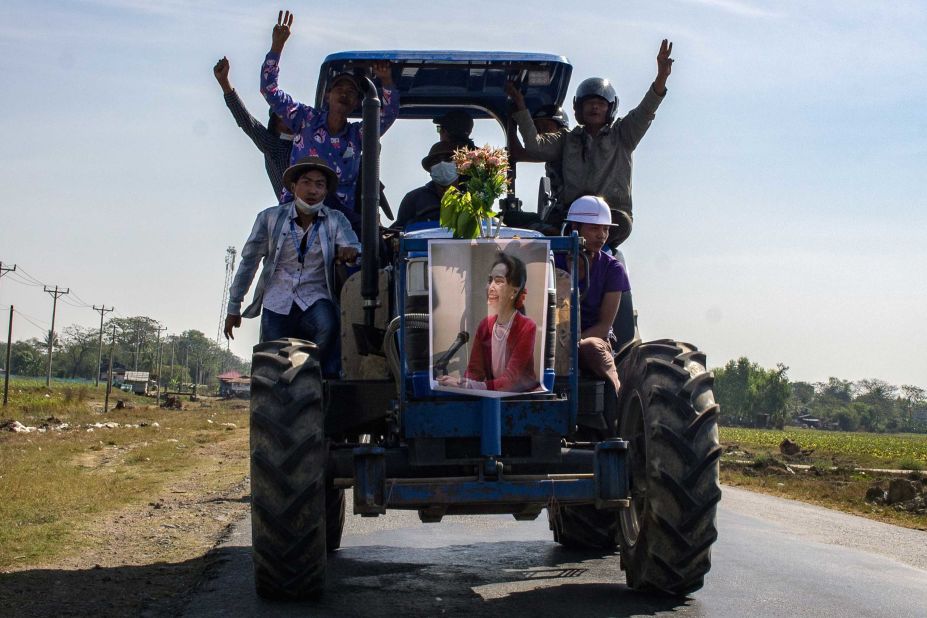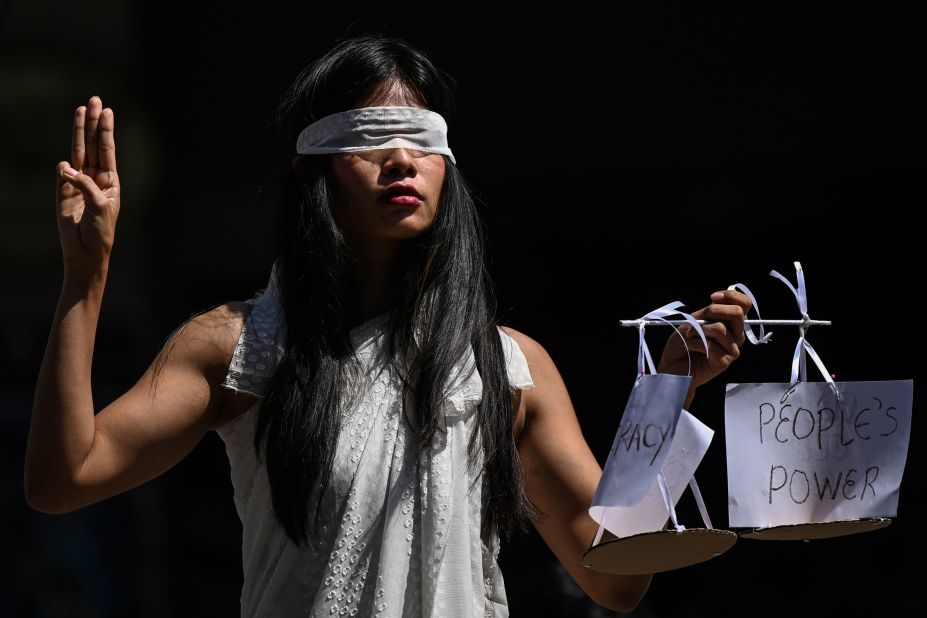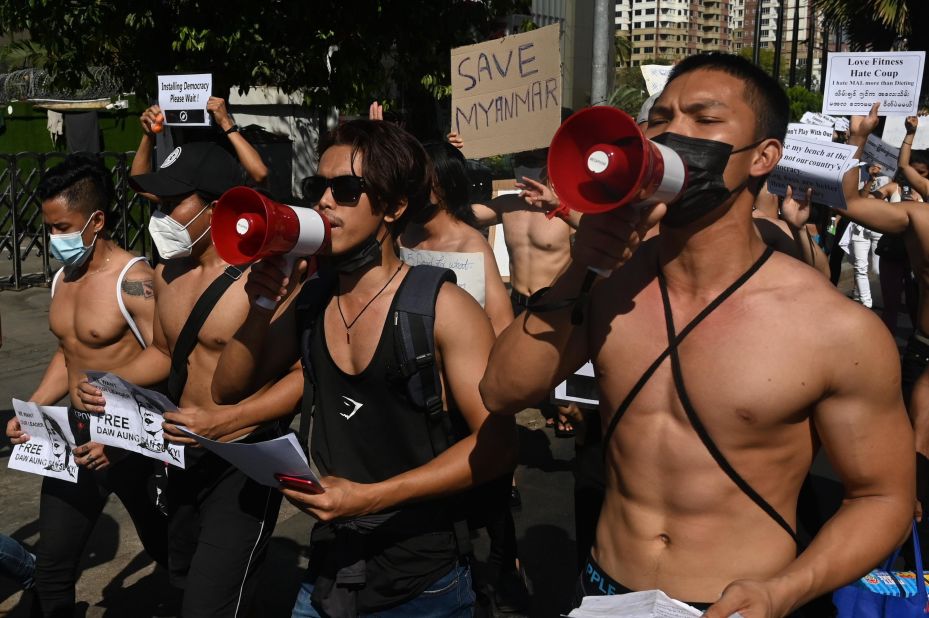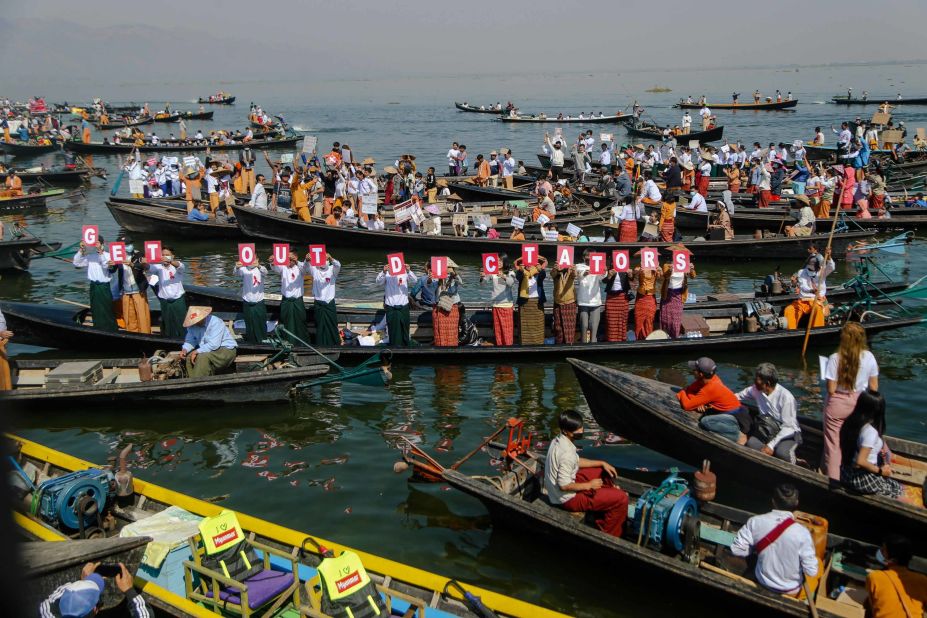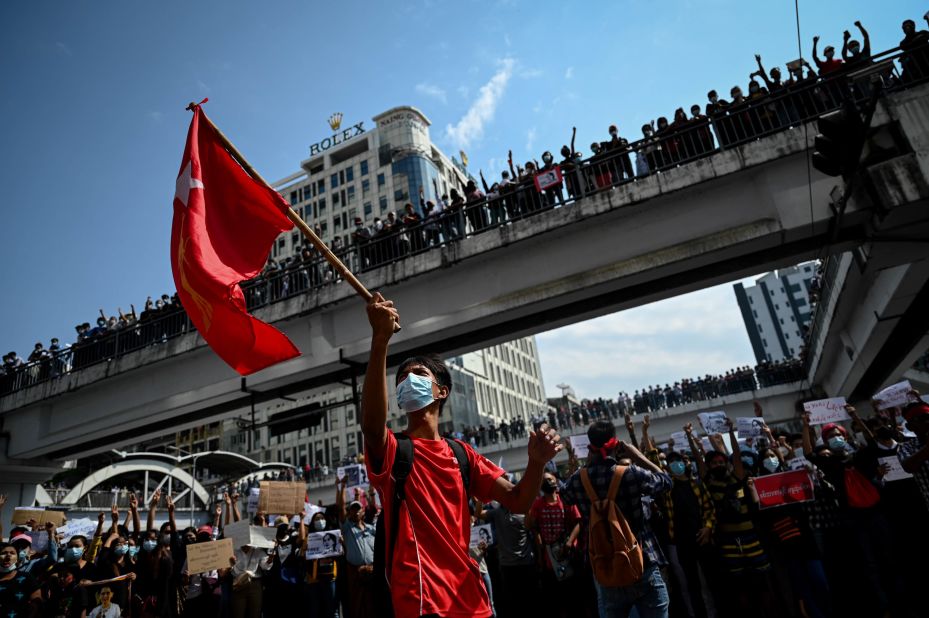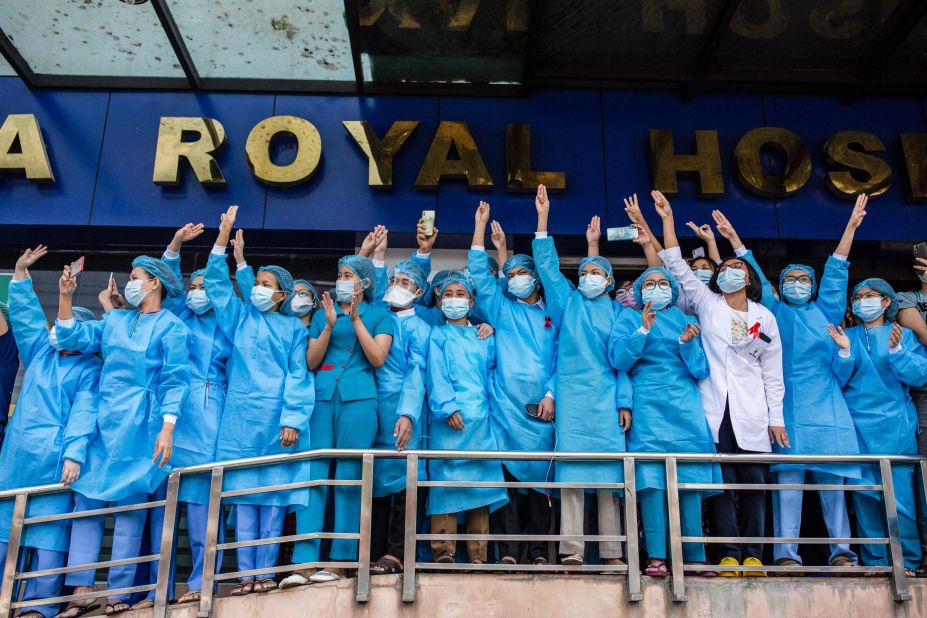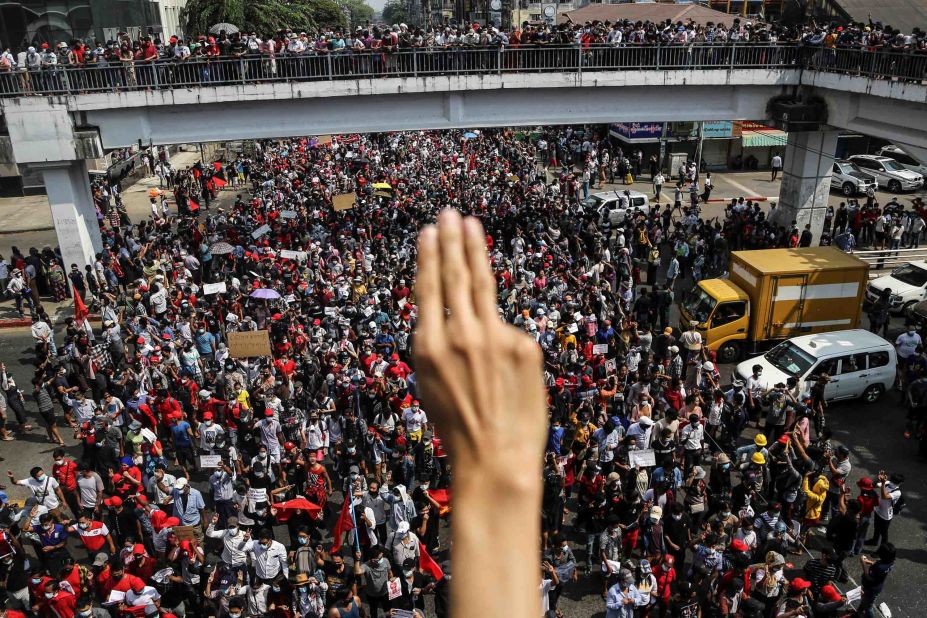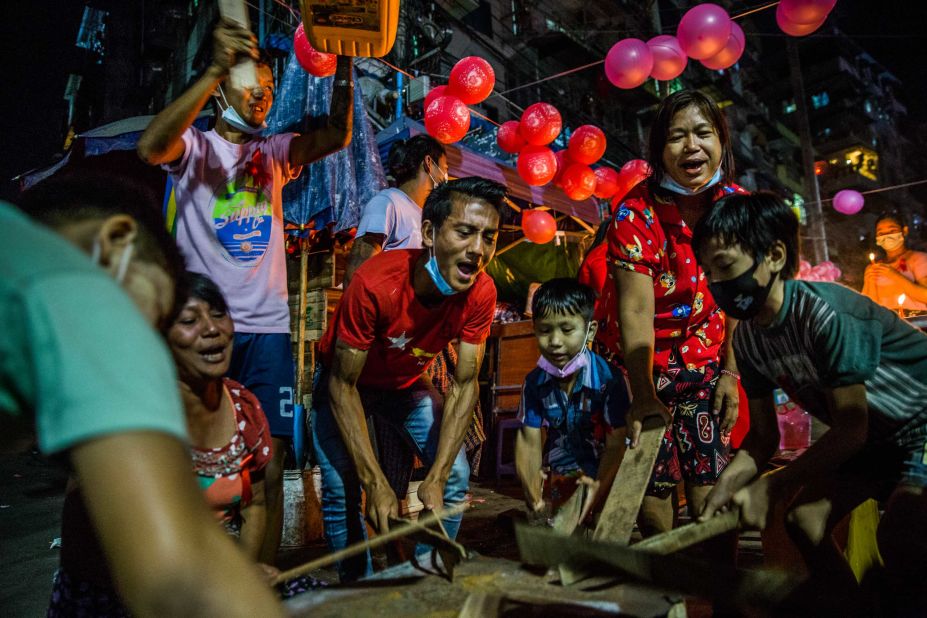 In photos: Unrest in Myanmar
But minutes later, others approached us, this time flashing three fingers – despite the fact we were surrounded by security forces and in a military area. Many of them were shaking with fear at the boldness of what they were doing. They knew there would be a price to pay and yet they felt the risk was worth it.
"This is something I am doing for my country," one woman said.
At another market, it was a similar scene. We stood back and avoided approaching people, mindful of the fact we were surrounded by security forces. But despite the risks, some wanted their voices heard.
"We want democracy. We don't want military coup," another young woman said. When told we were surrounded by military, she said, "I am not afraid."
Like many young people in the country, she sees her future being ripped away. Successive military regimes ruled Myanmar through brute force and fear for half a century between 1962 and 2011, plunging the Southeast Asian nation into poverty and isolationism. In 2011, the military gave up direct rule and embarked on a series of reforms that allowed for parliamentary elections.
"We don't want to go back to the dark age. We lost our voice and had democracy only for 10 years. We don't have weapons, we don't have guns. Just only we have voice," the young woman said.
Our minders appeared anxious and upset that their ploy had backfired. The military has greatly underestimated the strength, will and bravery of its own people and the ever-mounting hatred for the junta.
The military said 11 people were detained after speaking to us, or for flashing the three-finger salute. Later, we confirmed eight had been released, though they are now in hiding.
At township offices across Yangon, alleged victims of the protest movement were paraded out for us. They said they had been beaten, threatened and humiliated by the "violators."
In North Okkalapa township, a district that has seen some of the worst violence and many deaths at the hands of security forces, the local administrator complained the demonstrators were noisy and broke the law by gathering in groups of more than five. The township is currently under martial law.
Our minders were perturbed and didn't answer when we asked directly whether they were seriously comparing these infractions to hundreds of people being killed, among them children.
The seat of power
After three days in Yangon, we were taken to visit the capital, Naypidaw. Driving into the pristine, sprawling city, it is easy to see why the junta is so detached from the thinking of its people. Built out of the jungle in the early 2000s and populated almost entirely by the military and government workers, it is a bubble. A spotless 12-lane highway stands virtually empty, devoid of any traffic.
The Defense Services Museum is a vast, colossus of a building, an imposing monument to Myanmar's military, replete with marble halls laden with oil paintings and marble busts of the country's former heroes.
In an interview with CNN, Maj. Gen. Zaw Min Tun, the spokesperson for the Tatmadaw, sat beneath a portrait of Aung San, widely seen as the founder of modern-day Myanmar and the father of ousted leader Aung San Suu Kyi.
When asked if Aung San would be rolling in his grave to see what's happening in his country, he replied: "If Aung San was alive today, he would say, 'You are such a fool, my daughter.'"
A collective gasp went through the room and the translator's eyes bulged as he relayed in English what had been said.
Aung San Suu Kyi is deeply beloved in Myanmar, especially among the Bamar-majority ethnic group – such public criticism of her is unlikely to win the military any supporters. But in the arrogant, insular world of the Tatmadaw, such considerations are unimportant. Preserving power, and the pecuniary interests that come with it, is the priority.
On our final night in Myanmar, our primary minder asked what we thought about what we had seen in his country. I told him honestly, that it was clear the military did not have the support of the people, that it was using oppression and brutality to maintain control and that I had seen far too many civil wars erupt from such tactics.
He listened thoughtfully as I spoke and nodded without saying anything. Many have speculated that internal schisms exist within the Tatmadaw and there is a possibility of a splitting of ranks, though there is little evidence to suggest that has happened so far.
On the plane ride out of Yangon, a young man approached me shyly and handed me a letter.
"Dear Clarissa Ward, please let know the world what is really happened in Myanmar… We civilians don't want military junta."
It was signed simply from "a Myanmar citizen," one of many millions who are desperate for the world to hear their story and know their pain.