Things have been going relatively well for Boris Johnson of late.
After a miserable year of canceling Britons' vacations, shutting schools and leading the nation that was at one point the worst-hit of the Covid-19 pandemic, the UK Prime Minister has been riding the wave of a vaccine rollout that has surpassed all expectations.
This, in turn, has allowed Johnson to keep his path out of lockdown – which he has confidently described as "irreversible" – remaining on track.
From Monday, pub gardens, indoor gyms, hair salons, zoos and many other forgotten pleasures reopen across England. It is a moment to be savored.
But it comes at the end of what's been an unusually difficult week for Johnson's government and its celebrated vaccine program. The rollout has been, without question, the biggest success enjoyed by Johnson's government during the crisis. The fact it compares so favorably to post-Brexit Britain's European neighbors – many of which are re-imposing restrictions as the UK eases them – is an added bonus.
However, on Wednesday, a rather large wrench was thrown in the works. Johnson had to sit tight as the UK's medicines regulator confirmed a possible link between the Oxford/AstraZeneca vaccine – which underpins the country's inoculation program – and rare but serious blood clots. The UK's vaccines advisory panel recommended people under 30 be offered a different shot.
For clarity, the regulator – and its European counterpart – said that the vaccine's benefits vastly outweigh the risks. The European Medicines Agency said it too had found a likely link but pointed out that from a database of around 25 million people, its analysis noted 18 deaths in 62 cases of clotting in the sinuses that drain blood from the brain and 24 cases of clotting in the abdomen. It did not recommend any age restrictions be placed on the vaccine.
The British government's PR machine moved quickly and vigorously to reinforce the regulators' overall message that the AstraZeneca vaccine remained safe and highly effective. It also announced policies that present a positive picture overall that might encourage people to carry on getting inoculated, for example, laying out how it would be possible for Brits to book foreign summer holidays, if the roadmap stays on track.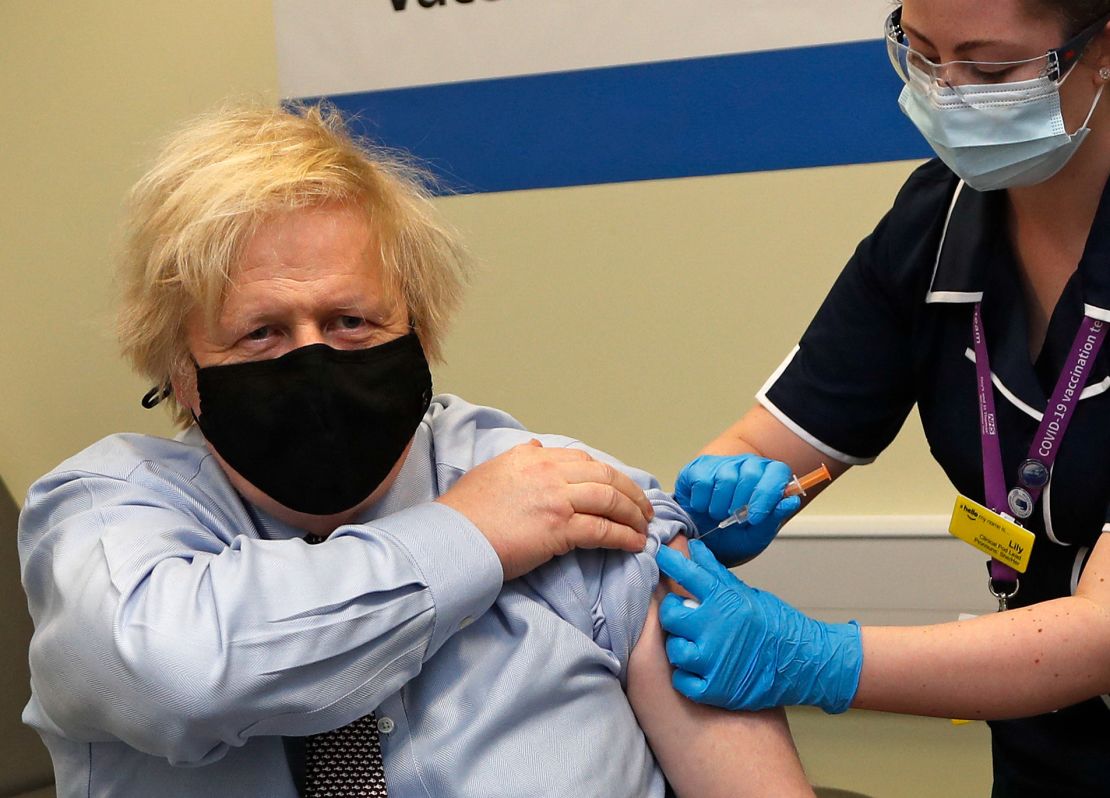 Some in government are concerned that the furor over AstraZeneca might lead to a jump in vaccine hesitancy – specifically in people taking up second doses. This, they fear, could have a snowball effect, leading to a spike in cases, a rise in hospitalizations, and the plan to bring the country out of lockdown being thrown off course. Any such setback would leave Johnson open to criticisms of breaking promises – one of the big weaknesses of his earlier response to the pandemic.
You'd expect that wary government officials, having had their optimism crushed by the virus' unpredictable course so many times before, are terrified of it derailing their plans once again.
Yet despite this week's vaccine curveball, it appears that no-one walking the corridors of power is panicking. In fact, they are remarkably relaxed and think Johnson and co have learned from their previous mistakes.
"We no longer overpromise and underdeliver," one government minister told CNN, making reference to Johnson's claims in March 2020 that the UK could "turn the tide in 12 weeks" or, having floated the idea of Brits being able to spend Christmas with their family, then reversing course on December 19.
While it might be tempting to attribute this sense of calm to the bravado and overconfidence that has been typical of Johnson's government, the more likely explanation is that the politics of the pandemic are suddenly far more favorable – something officials are privately quick to tell anyone who will listen.
The vaccine success has improved the public perception of Johnson's handling of the pandemic. This is partly down to the imminent return of long-suppressed freedoms, but polls suggest that the British public is in the mood to go along with pretty much anything the government demands, provided it ends the misery.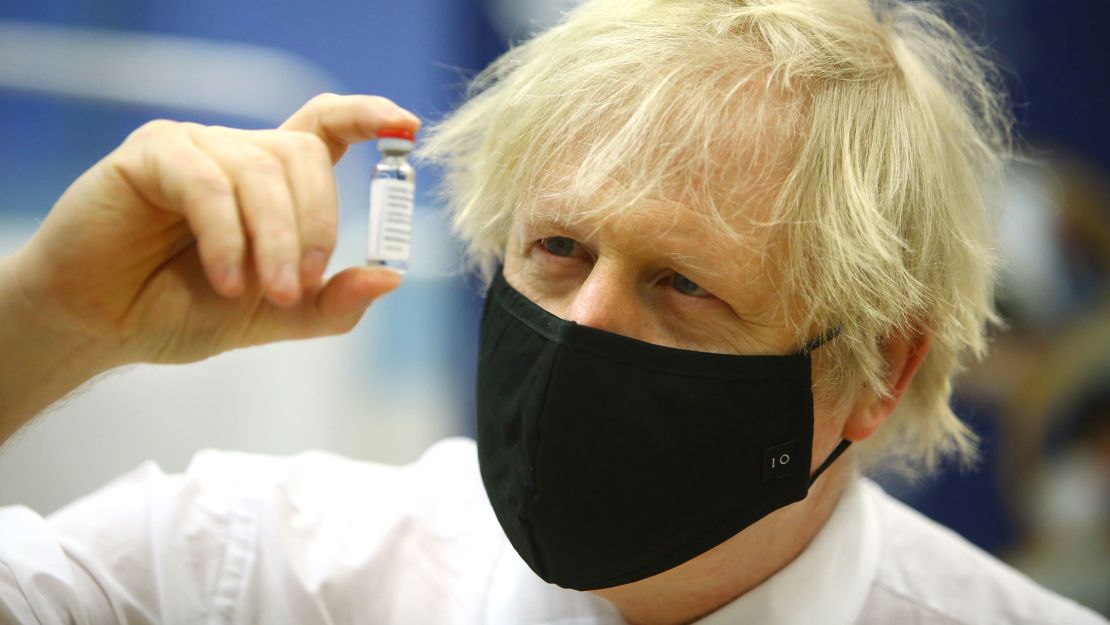 "Throughout the pandemic, a significant majority have supported extremely strict measures. In each of the lockdowns they said it came too late and blamed Johnson for that," says Ben Page, chief executive of polling company Ipsos MORI. However, Page notes this conversely now provides the Prime Minister with "wiggle room to shut things down again if there is a problem with the vaccine rollout."
Downing Street, the government minister explained, has baked this into its timetable to end lockdown. "We know that the public is more cautious than most politicians, so building flexibility into the plan and placing emphasis on caution is not just sensible in terms of public health, it's sensible politics," the minister said.
Even better for Johnson, public attitudes to vaccinations appear undimmed. Brits are "very pro-vaccine" with only 5% saying they wouldn't take it, Page says.
And while the public had on the whole not agreed with Johnson's previous handling of the pandemic, support for the flagship policy for ending lockdown could change things.
"There is a lot of evidence to suggest that during difficult periods, people tend to remember the end rather than the start," says Rob Ford, professor of politics at the University of Manchester.
Even with this week's potential setback on vaccines, there are very few political obstacles for the government left to clear.
The most pressing is the new potential for vaccine hesitancy. Simon Clarke, associate professor in Cellular Microbiology at the University of Reading, can see a world where this week's news causes a problem – particularly since the UK government continued to tout the success of the AstraZeneca vaccine even as concerns began to emerge in Europe.
"The fact that initial concerns about clotting were downplayed by the government will not help convince people who were skeptical in the firm place to have the vaccine. It will also jar for many after the hard push of the AZ vaccine specifically as the great savior from the British government," he says.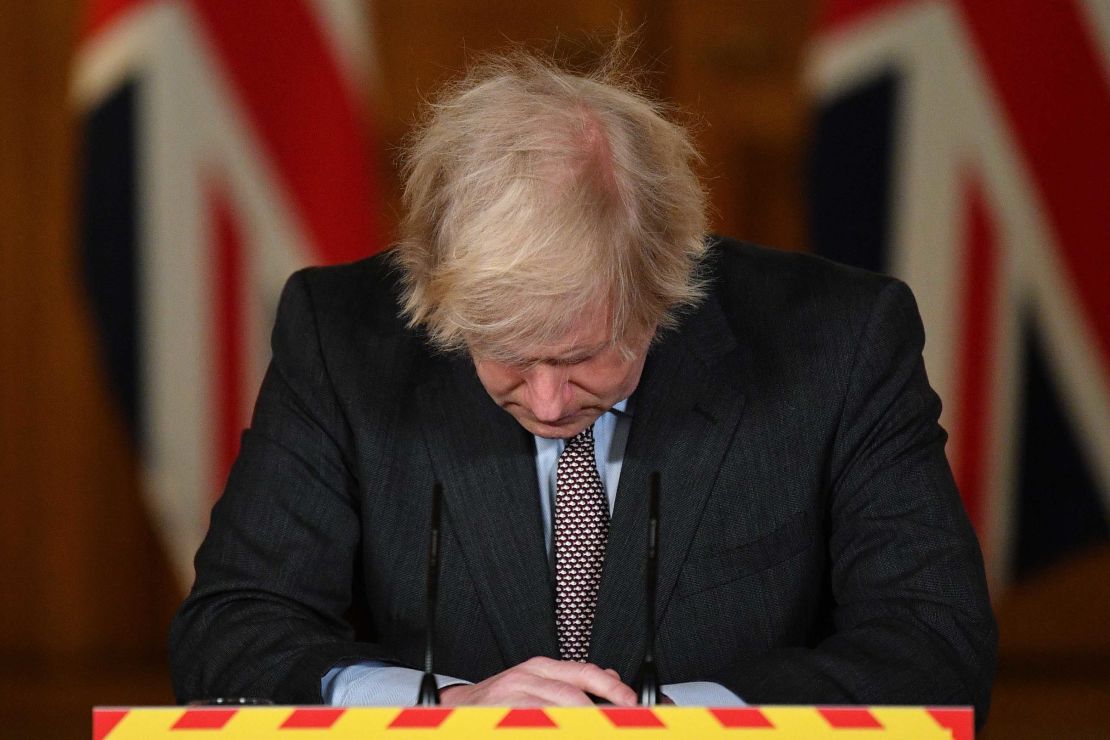 If that happens, Johnson could be forced to make a very difficult choice. "The government will be back in a position of possibly having to make a political decision on what is an acceptable number of cases and deaths versus not sticking to their roadmap and possibly going back to harder lockdown measures," says Christina Pagel, professor of operational research at University College London.
While Johnson might claim that reversing course is out of the question, he could probably do so with minimal political damage. "Polling consistently shows the public is happy for the government to be as authoritarian as it needs to be to get out of this crisis," says Ford.
Another hot debate in Westminster helpfully illustrates this appetite for the government to do whatever is needed. There is currently looming tussle over the idea that Brits will need to carry Covid status certification (otherwise known as vaccine passports) in order to attend major sporting events or nightclubs later this summer.
Many members of Johnson's Conservative party are dead against this idea and are worried the government may attempt to ram legislation through without proper scrutiny. "First of all, it's not entirely clear who this would even protect. Second, it's clearly a terrible violation of personal liberty to make people carry identification concerning their health status," says David Davis, a former Conservative Cabinet minister.
New libertarian parties have been formed during the pandemic to oppose the government's lockdown measures and other apparently illiberal policies. However, even people campaigning for those parties accept that they are struggling to outflank Johnson on the right.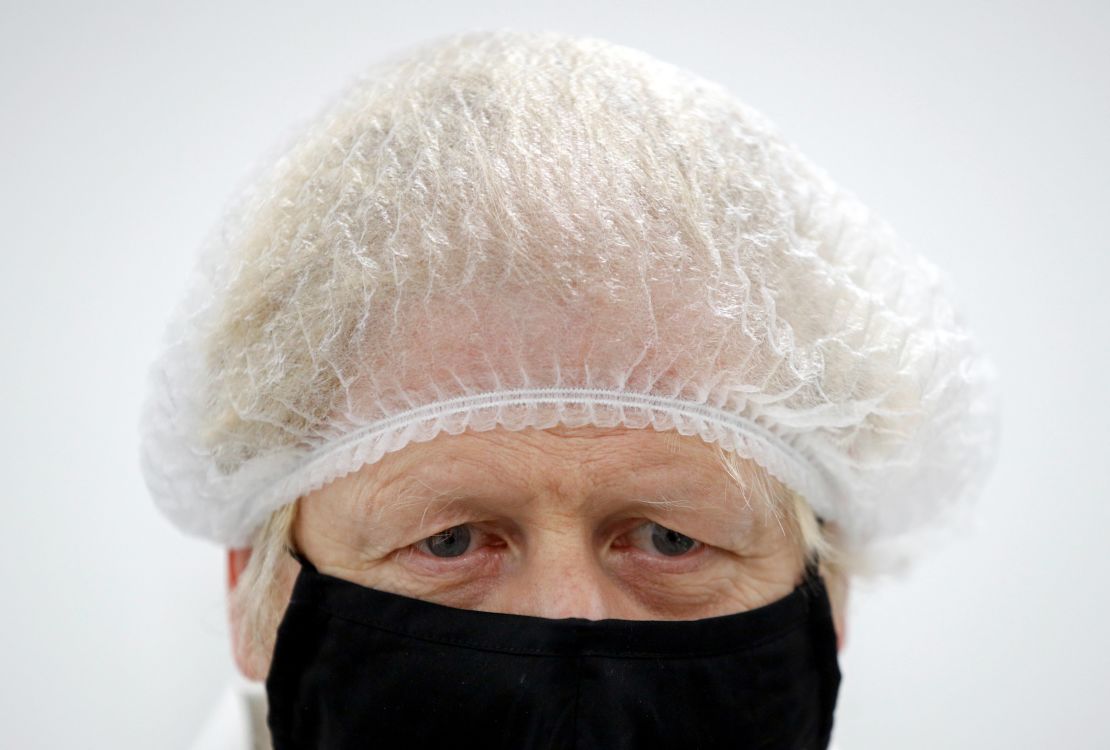 "We know we are on about 3% of the vote. This is about laying down a marker and occupying the libertarian space and ideas Johnson has arrogantly abandoned," a spokesperson for the Reform Party – formerly Nigel Farage's Brexit Party – told CNN.
Page's research confirms this. "Only about a quarter of the public is dead against showing an app that confirms you've had a jab to go to the theater or a club if that's what it takes," he says.
So, what's the point in opposing? Davis, the former Cabinet minister, believes that it's foolhardy to base any major policy on polling especially as so far the issue is only hypothetical. Davis worries about unforeseen consequences. "If there's a sudden breach in government systems, which does and has happened, will people really be comfortable with a hacker having their medical records? Public opinion could very quickly turn and the government would be blamed."
Still, long-term thinking doesn't seem to be on Downing Street's agenda right now.
With a public on side and no effective political opposition to pandemic policy, these must some of the happiest days in government since Johnson took office.
That said, nothing stays the same forever. "All this might look different in six months," says Ford, of Manchester university. "There are huge societal issues that took a backseat through Brexit and had to wait another year because of Brexit. There will probably be an inquiry that could uncover all sorts of wrongdoings. Once politics is back to normal, this government will never have another policy as popular as their vaccine rollout, which could be quite jarring for a relatively inexperienced team."
But all that feels a long way down the track. Having made many missteps in the early days of the pandemic, presided over numerous crises and scandals, and suffered one of the worst deaths per capita totals in the world, Johnson and his government are quietly confident that whatever setbacks might surface in the next 11 weeks, a summer free of Covid's worst excesses will