Editor's Note: Thomas Balcerski teaches history at Eastern Connecticut State University. He is the author of "Bosom Friends: The Intimate World of James Buchanan and William Rufus King" (Oxford University Press). He tweets @tbalcerski. The views expressed in this commentary are his own. Read more opinion at CNN.
On Wednesday, President Joe Biden will deliver his first address before a joint session of Congress. Tensions are already running high. Republicans have chosen Sen. Tim Scott to deliver the usual rebuttal, after members of the House GOP asked Speaker Nancy Pelosi to delay the event altogether. To top things off, progressive Democrats have also decided to issue a formal response to the President's speech this year.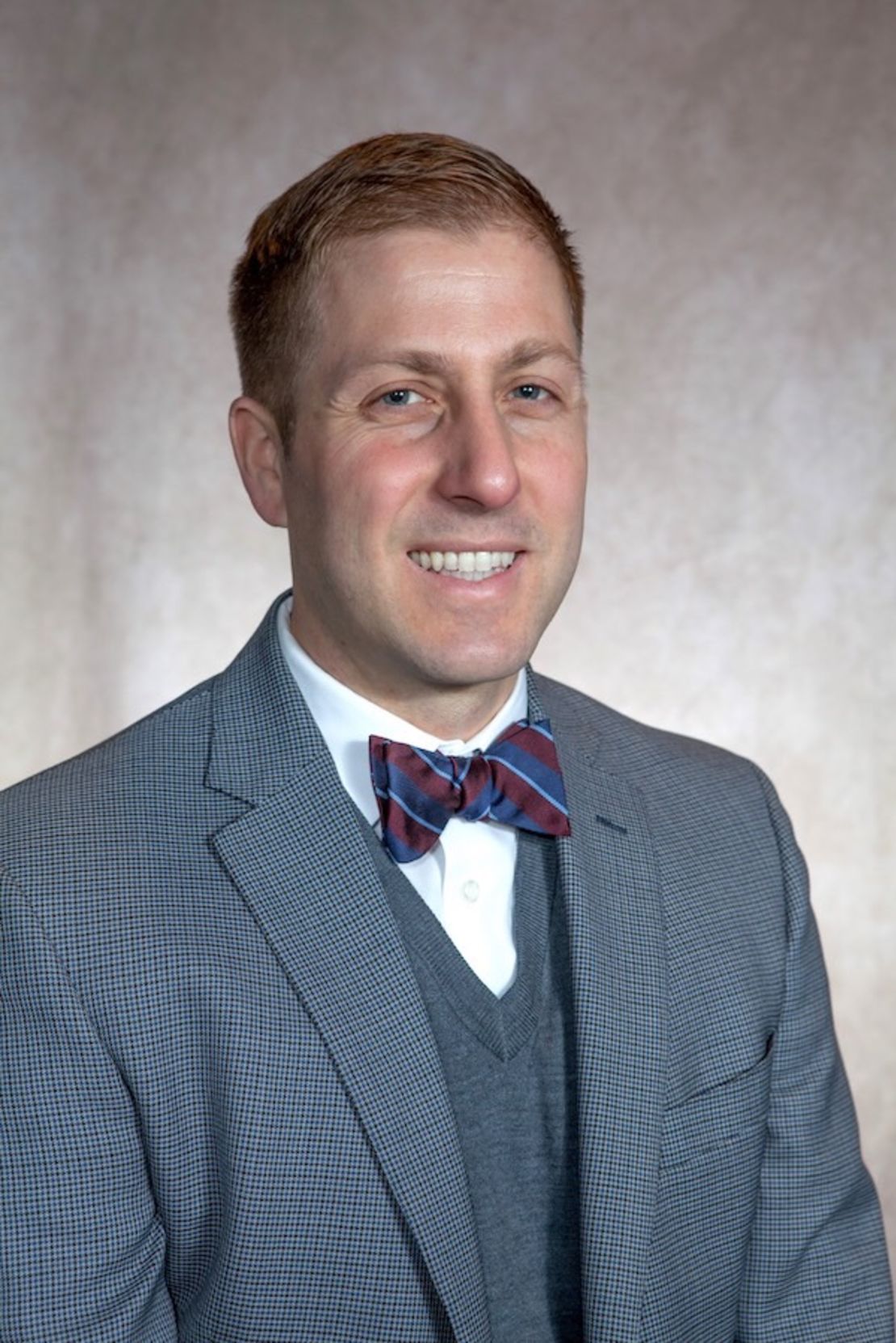 The timing of the speech, which comes just two days before Biden's 100th day in office, does not seem like a mere coincidence. The President is likely to use the occasion to spotlight his administration's achievements, which include the $1.9 trillion American Rescue Plan and more than 200 million vaccines administered to date.
Many people have already drawn comparisons between Biden and Franklin Delano Roosevelt. Biden would do well to look back at FDR's first State of the Union address in 1934 – along with speeches Lyndon B. Johnson and Barack Obama delivered in 1963 and 2009 – for inspiration. Biden will need to lay out a battle plan for the multifold crises this country faces, striking an optimistic tone while acknowledging the challenges Americans have endured in the last year.
During Roosevelt's first 100 days, he regularly spoke to the American people through his famous Fireside Chats. But his first message to Congress on January 3, 1934 focused on the serious economic issues facing the nation. In that speech, Roosevelt dismissed his detractors and made the case that the New Deal legislation presented the best path forward for the country.
"Now that we are definitely in the process of recovery, lines have been rightly drawn between those to whom this recovery means a return to old methods – and the number of these people is small – and those for whom recovery means a reform of many old methods, a permanent readjustment of many of our ways of thinking and therefore of many of our social and economic arrangements," Roosevelt said.
Like Roosevelt, Biden must move beyond his critics and stress that the Covid-19 pandemic has forced a reckoning in American life unlike any since the 1930s. Biden has already sold his American Rescue Plan on a cross-country tour last month. But, he needs to explain the imperative of making many of its provisions – such as the premium tax credit and child tax credit – permanent through future legislation.
Similarly, Lyndon Johnson first addressed a joint session of Congress on November 27, 1963, in the wake of the assassination of John F. Kennedy. Significantly, Johnson urged Congress to pass a civil rights bill to "move forward to eliminate from this nation every trace of discrimination and oppression that is based upon race or color." In that same address, he advocated for increased funding for libraries, medical insurance for senior citizens, housing and urban renewal programs, better mass transit, and an increase to the minimum wage, all provisions that would later form his vision of a "Great Society."
Like Johnson, Biden should call upon Congress to support a broad policy agenda that transforms numerous aspects of American society. But Biden must focus on the pressing issues facing the civil rights of Americans today by insisting that Congress pass both the John Lewis Voting Rights Act and the George Floyd Justice in Policing Act.
Of course, Joe Biden only needs to look back to his eight years as vice president under Barack Obama to draw inspiration from his most recent Democratic predecessor. On February 24, 2009, Biden watched from the podium as Obama declared that the "impact of this recession is real, and it is everywhere." Having already signed the American Recovery and Reinvestment Act, Obama touted the plan's many benefits for job creation and direct tax credits.
In that same speech, Obama also pushed the nation to harness "the power of clean, renewable energy" in the 21st century. However, to the dismay of many who supported his 2008 presidential campaign, his ambitious clean energy and climate bill never made it past the Senate.
Like Obama, Biden should connect the fight against climate change to the many competing priorities of our economically challenging times. Biden recently committed the United States to cut carbon emissions in half by 2030 – just nine years from now. In his first address to Congress, he needs to emphasize that the battle against climate change will drive economic growth by creating "green" jobs.
At the same time, Biden ought to spell out the benefits of his proposed $1.9 trillion infrastructure plan, dubbed the American Jobs Plan: how it will fund roads, bridges and airports; provide for rural broadband service; improve the quality of drinking water; and enhance the stability of the electric grid. To do so necessitates that Biden also sell a tax hike on Americans making more than $400,000 per year.
Here, as with the legislation passed during the Obama years, a commitment to crafting bipartisan legislation may be a wise first step to solidify the support of moderate Republicans. Yet Biden, who had a front row seat to the GOP's unprecedented obstruction during his time as vice president, has also indicated his willingness to go it alone without Republican support, so long as he maintains Democratic support.
Above all, Biden can draw on the optimism projected by his predecessors in striking the right tone for his address. Like Roosevelt, he should project the charisma of a leader willing to stare down overwhelming odds and emerge victorious.
Like Johnson, he should reflect humility before a Congress that is split over big proposals ahead. And like his former boss, Obama, Biden should inspire his base to believe that we, as a nation, can overcome whatever challenge before us.
To mark his first 100 days in office, Biden should rely on history and listen to the voices of the past to tell Congress and the American people what lies ahead. On Wednesday, all of the nation will be listening closely.