The world of investment is evolving fast, with amateur trading becoming increasingly mainstream.
The power of the amateur became apparent in January, when millions of Reddit users and finance outsiders began a coordinated investment in US video game store GameStop pushing up the share price by 1,700% and angering professional hedge fund managers who were betting against the stock.
The growth of non-professional traders is partly the result of online trading platforms such as Robinhood and eToro, which provide inexperienced investors with commission-free access to stock markets.
"There is a liberalization or democratization of the access to markets," says Yaser AbuShaban, senior investments adviser at asset management firm Mercer Consulting. "Technological innovation has allowed this disruption into the trading systems."
But it's still hard for most people to compete with professional traders. Amateurs often lack the necessary knowledge of the market and its risks, while accessing reliable real-time financial data through subscription services can be prohibitively expensive.
Now Dubai-based start-up Baraka wants to change that. It's launching a mobile app that will let users across the Middle East and North Africa (MENA) directly trade around 4,000 stocks (including all Nasdaq and Dow Jones companies) and exchange traded funds in the US market – without paying commission.
Financial education
It is similar to established trading apps, but Robinhood is only available to people with a US social security number, and Baraka says it has a bigger focus than e-Toro on providing financial news and financial education resources. Through podcasts, infographics, short videos and daily newsletters in English and Arabic, Baraka wants to help inexperienced traders understand financial markets and trading risks.
"We want people to feel empowered, to know what they are investing in," says Baraka's CEO and founder, Feras Jalbout. "We provide a lot of free content that relates to financial markets."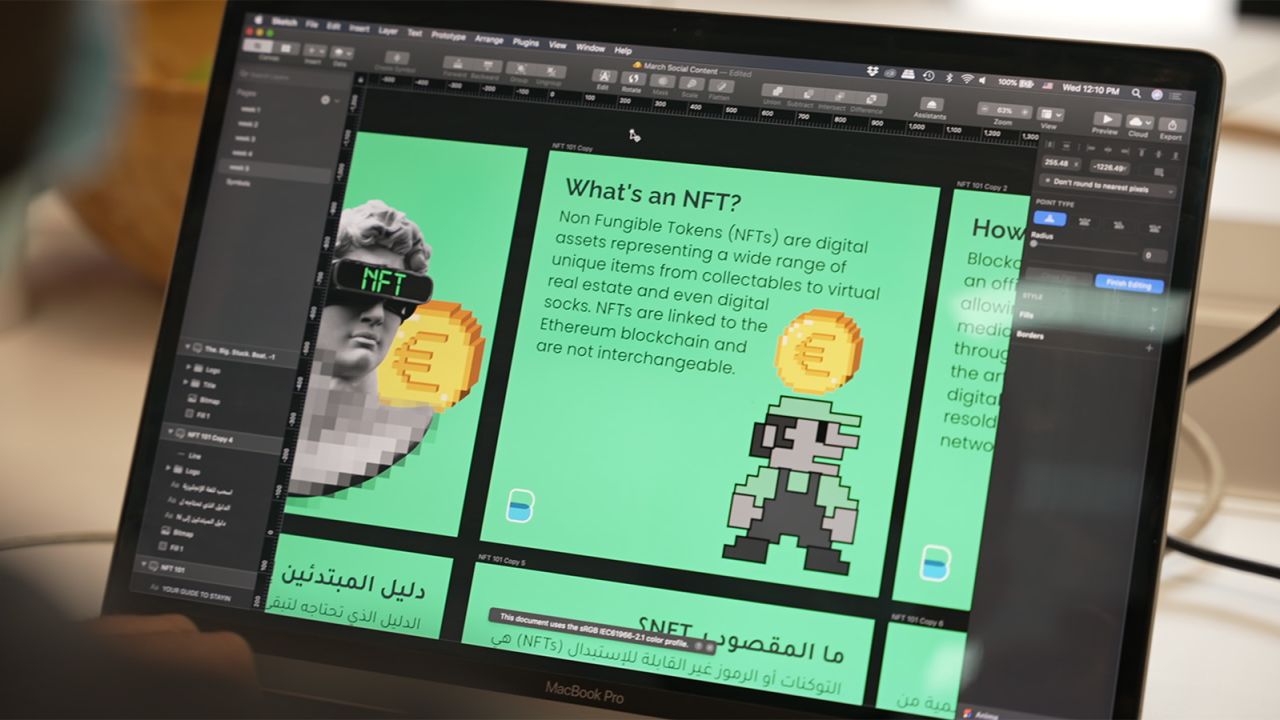 Although the app is free, there is an option to pay to access additional analytics and research.
With his platform, Jalbout is targeting Millennials in the region. "There is a massive gap in the market related to educational content or current events that speak to our demographic," he says. Jalbout adds that many younger people in the region "don't even know what a stock is and they don't necessarily follow the news the same way as previous generations."
Read: Could a 258mph electric hypercar help Dubai ditch its gas guzzlers?
It's already been dubbed the Middle East's answer to Robinhood, but Baraka has a distinctive feature: to protect inexperienced users, it doesn't allow some of the high-risk trades – such as derivatives and margin trading options – that have drawn criticism on other platforms.
Robinhood was recently sued for the wrongful death of a 20-year-old student who died by suicide after mistakenly believing he owed $730,000 on his trading account balance. The student's parents accused Robinhood of luring inexperienced investors to take big risks in sophisticated financial instruments such as options trading, without providing the necessary customer support and investment guidance.
In a statement at the time, Robinhood said it had made a series of improvements to its options offering, including providing guidance to help customers, updates on how it displays buying power and live voice support for customers.
More traders, more risks
AbuShaban says traders need to understand how to invest in what can be a stressful environment, and have a long-term goal of financial and mental well-being.
"With the democratization of access comes the responsibility of individuals in terms of educating themselves, but it's also the responsibility of companies to educate and inform on the financial and mental risks associated with trading on the markets," AbuShaban explains.
Jalbout remains confident his platform could bridge the gap between hedge fund managers and amateur traders. "We don't expect anyone to be a professional investor," he says, "we just want to get people invested, and empower them."