A version of this story appeared in the May 21 edition of CNN's Royal News, a weekly dispatch bringing you the inside track on the royal family, what they are up to in public and what's happening behind palace walls. Sign up here.
London (CNN) – The BBC has been forced to issue a humiliating apology after covering up the "deceitful" methods its former journalist Martin Bashir used to secure one of its biggest-ever scoops 25 years ago. Not only has the corporation's reputation taken a hit but Diana's own flesh and blood have vehemently slammed the tactics used to trick her into speaking to them, and linked the interview to her death just two years later.
BBC Director-General Tim Davie said that while the British public broadcaster "cannot turn back the clock after a quarter of a century, we can make a full and unconditional apology." CNN understands letters were sent to Princes William and Harry Thursday to apologize – but many are saying this comes decades too late.
Bashir, who left his role at the BBC last week citing health reasons, released his own statement, saying it was "saddening" the controversy had "been allowed to overshadow the princess' brave decision to tell her story," according to the PA Media news agency.
Lord Dyson, who carried out the independent investigation into the affair, said Diana was "keen on the idea of a television interview" around the time and "she would probably have agreed to be interviewed by any experienced and reputable reporter in whom she had confidence even without the intervention of Mr Bashir."
From that, we can assume the late Princess of Wales would have done a sit-down as her relationship with Charles deteriorated, but would she have said the same things? The explosive interview back in 1995 was groundbreaking for how brutally honest she was. The princess spoke of her struggles with bulimia and self-harm, and her own infidelity and that of her husband. Nothing was held back, but it's Prince William's belief that the methods used to land the interview swayed how far she went. He said: "It is my view that the deceitful way the interview was obtained substantially influenced what my mother said."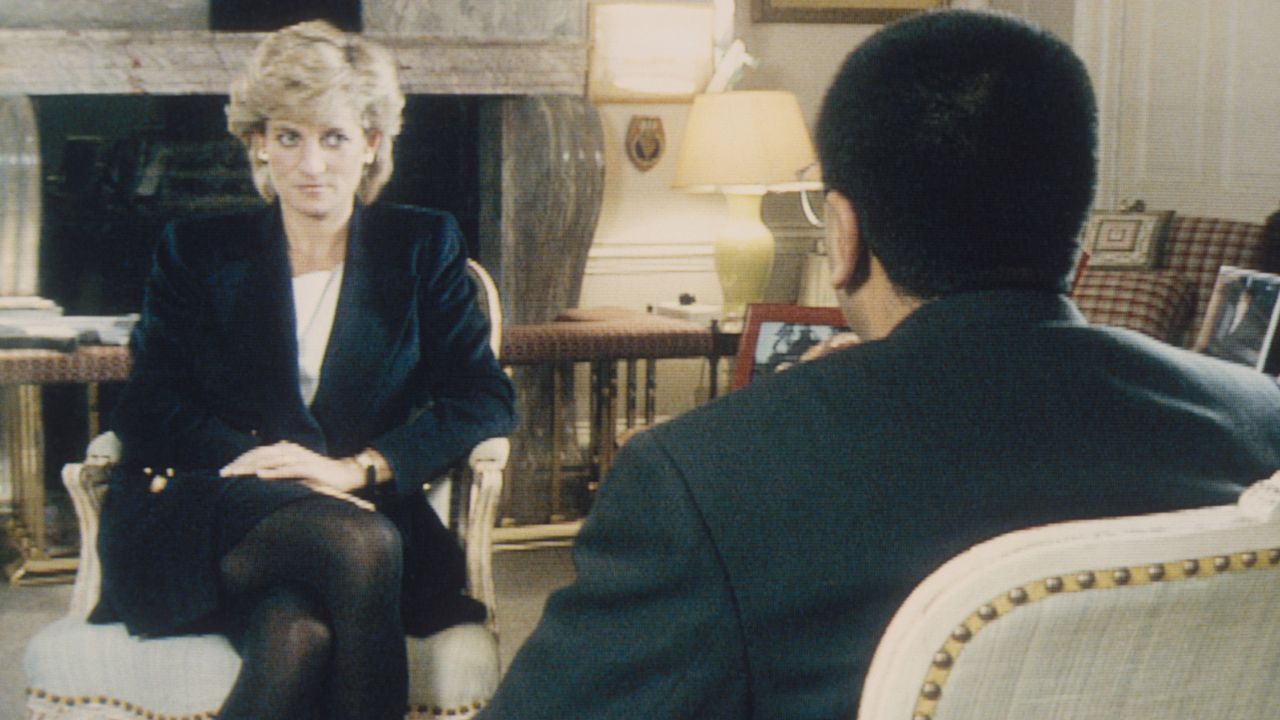 William's pointed, scathing and unprecedented on-camera statement does not mince words. He added, "It brings indescribable sadness to know that the BBC's failures contributed significantly to her fear, paranoia and isolation that I remember from those final years with her."
His brother, Prince Harry, also speaks plainly in his condemnation of the media's tactics, saying he is deeply concerned that "practices like these – and even worse – are still widespread today. Then, and now, it's bigger than one outlet, one network, or one publication. Our mother lost her life because of this, and nothing has changed."
And then there's Diana's brother, Earl Spencer, who goes as far as suggesting a direct link between the Bashir interview and her death. "The irony is that I met Martin Bashir on the 31 of August 1995, because exactly two years later she died. And I do draw a line between the two events," he said in a new BBC Panorama documentary broadcast on Thursday night. "It's quite clear from the introduction that I sat in on, on the 19th of September 1995, everyone was going to be made untrustworthy. And I think that Diana did lose trust in really key people."
Spencer added: "This is a young girl in her mid-30s who has lived this extraordinarily turbulent, difficult time in the public eye. She didn't know who to trust. And in the end, when she died two years later, she was without any form of real protection."
At the point when Diana sat down with Bashir, she had been separated from Charles for some time. She was finally breaking free of the institution and regaining some control over her own life. But she was also convinced she was being undermined by her husband, the palace and the security services. It was her against the establishment. As she told Bashir, "She won't go quietly, that's the problem. I'll fight to the end, because I believe that I have a role to fulfill, and I've got two children to bring up."
Diana knew exactly what she was doing when she invited Bashir in, and she didn't regret it, either, saying as much in a note she penned afterward. She had been dealing with the press for years. Much like her children and their partners today, Diana lived for years under the "intolerable" pressure of the media, but she had started repurposing it to her advantage – to further humanitarian causes she wanted to champion. Regardless of the duplicitous way Bashir secured the sit-down, it was Diana's sincere honesty and willingness to speak truth to power that endeared her to the public.
But, for her sons and brother, who still grieve her loss today, the interview as it ended up launched a "false narrative" that set in motion the events that led to her untimely death. Something Harry himself touched upon: "To those who have taken some form of accountability, thank you for owning it. That is the first step towards justice and truth."
FROM THE ROYAL VAULT
Hours before the BBC report published, Diana's brother, Charles, Earl Spencer, shared a black and white childhood snap of himself and his sister on Twitter. Accompanying the photo, he wrote: "Some bonds go back a very long way."
Harry's new show.
The Duke of Sussex's new series dropped on Apple TV+ Friday and the royal pulled no punches while detailing his mental health fight. The new docuseries "The Me You Can't See" was co-created with Oprah Winfrey and sees the pair delve into mental health and emotional well-being, featuring interviews with people from around the world as well as experts and famous faces, including singer Lady Gaga and actor Glenn Close. Harry said he drank heavily, took drugs and suffered from panic attacks while struggling to cope with the pressures of royal life in his late 20s and early 30s. "I was willing to drink, I was willing to take drugs, I was willing to try and do the things that made me feel less like I was feeling," he admitted.
Prince Harry and Oprah discuss mental health in new series trailer
ANNOUNCEMENTS
Princess Beatrice is pregnant!
Princess Beatrice, the daughter of Prince Andrew and Sarah, Duchess of York, is expecting her first child with her husband, Edoardo Mapelli Mozzi, this autumn. The couple married in a low-key, Covid-safe ceremony last July after their ceremony was postponed due to the pandemic. The royal family announced the happy news Wednesday in a Twitter post, which read: "The Queen has been informed and both families are delighted with the news." The baby will be the Queen's 12th great-grandchild, following the arrival of the Duke and Duchess of Sussex's second child in the summer.
PHOTO OF THE WEEK
The Duke of Cambridge revealed he received his first dose of a Covid-19 vaccine Tuesday at London's Science Museum in posts across the social media accounts he shares with wife, Kate. After getting his jab, the 38-year-old shared a snap of the moment (💪!) and said: "To all those working on the vaccine rollout - thank you for everything you've done and continue to do."
William is the latest senior member of the British royal family to be inoculated (the Queen received hers in January while Prince Charles and Camilla got one in February). It is unclear if Kate has had hers, though she is technically eligible now as the UK's immunization campaign expanded to people in their 30s recently. William reportedly caught the virus last year.
NEWS OF THE WEEK
Charles and Camilla in Northern Ireland.
The Duke and Duchess of Cornwall traveled to Northern Ireland for a whistle-stop two-day visit as the province marks its centenary year. The pair embarked on a flurry of engagements starting in Belfast, where they learned about the city's history, praised youth workers for their cross-community efforts in trying to bring peace to the territory, and toured a historic shipyard. Their itinerary on day two saw the Cornwalls leave the city behind for a visit to County Down, where they visited an open-air market, a reading club inspired by the duchess and went on a walkabout in Donaghadee Harbour.
Queen's fresh grief as new puppy dies.
One of the 95-year-old monarch's new dogs has reportedly died. The Queen was given two dorgis (that's a dachshund-corgi cross, in case you are wondering) when Prince Philip was unwell in hospital. The pup, called Fergus (thought to be around five months old) died at the weekend from a heart defect, according to The Sun newspaper, leaving the monarch reportedly devastated. The Queen's fondness for pooches is well known. Over the years, she has owned – and been pictured with – many dogs. Some have featured on magazine covers, and one called Willow even appeared in a sketch filmed for the opening ceremony of the 2012 London Olympics, alongside James Bond actor Daniel Craig.
How Harry and Meghan chose to mark their wedding anniversary.
Harry and Meghan are becoming increasingly known for using milestone moments in their lives to highlight causes close to their hearts. Their third wedding anniversary Wednesday was no exception, with the pair announcing a community relief center project in India. The new Mumbai location will be the third in a series of four centers the couple's non-profit has collaborated on with World Central Kitchen. "The purpose of these centers is to provide relief and resilience (as well as healing and strength) for the communities in which they're based," a statement on their Archewell Foundation website explained. Mumbai is also home Myna Mahila, an organization promoting women's health and employment opportunities, which Meghan has supported for a few years.
FEATURED PHOTOS
It's been three years since Harry and Meghan tied the knot in Windsor and to celebrate the occasion, we thought we'd highlight some photos from their royal romance.
Head here to see more photographs from the couple's relationship.
ROYAL TEA BREAK
Ok, ok, it's not strictly tea but we're sure it'll be on the menu. The Rothesay Rooms, Prince Charles' Scottish restaurant, is reopening to the public on Friday. Charles – who is known in Scotland as the Duke of Rothesay – started the venture in the town of Ballater in Aberdeenshire, after it was battered by a storm in 2015.
The restaurant was originally conceived as a pop-up eatery in the hopes of bringing tourism back to the area and providing avenues for employment. But it found significantly more success and has been included in the Michelin Guide for the past four years. The project has just relocated to the town's former train station, which was restored and renovated by the Prince's Foundation. All profits from the restaurant go straight back into the charity to support its work, the foundation said in a statement.