This week's weather headlines read like science fiction: "Zombie fires." Ice jam. Furious cyclone. World's largest iceberg.
Many of them are examples of climate change in action. As the Earth warms and causes shifting weather patterns on land and sea, such effects will become even more visible and extreme, experts say.
"The Earth has declared war on us," said Robert Ballard, an oceanographer best known for his investigations of the Titanic shipwreck. "Unless we cut a deal with the Earth, and that means handle our expansive population, handle our carbon footprint, the Earth will eliminate us."
Climate change is about more than just rising temperatures. It's pervading our daily lives and causing new weather patterns, both on land and at sea. Its ripple effects are reverberating on storm activity and flooding. The deadly disasters in Louisiana and India are a stark reminder of its impact.
Here's a breakdown of this week's weather events and their connection to climate change.
'Zombie fires' are hard to kill, and they could become more common
The Arctic has seen a rash of massive wildfires in recent years. While the region's heavy snow is enough to extinguish most blazes, scientists say climate change is helping fuel novel wildfires that smolder through the winter, only to reignite in the spring.
Hence their name: so-called "zombie fires." Just like the zombies we see in movies, they are tough to kill. Fed by fuel-rich soils in the Northern Hemisphere and subsisting on the meager oxygen available beneath the snow, zombie fires fester for months, long after flames above ground have been snuffed out.
"Extended fire seasons and droughts associated with climate warming may counteract the natural fire extinction in autumn and instead increase the chances of fires entering a smoldering phase," says a study published this month in the journal "Nature."
"Zombie fires" burn a fraction of the land scorched by other blazes, but they have severe implications for fire management, human health and climate.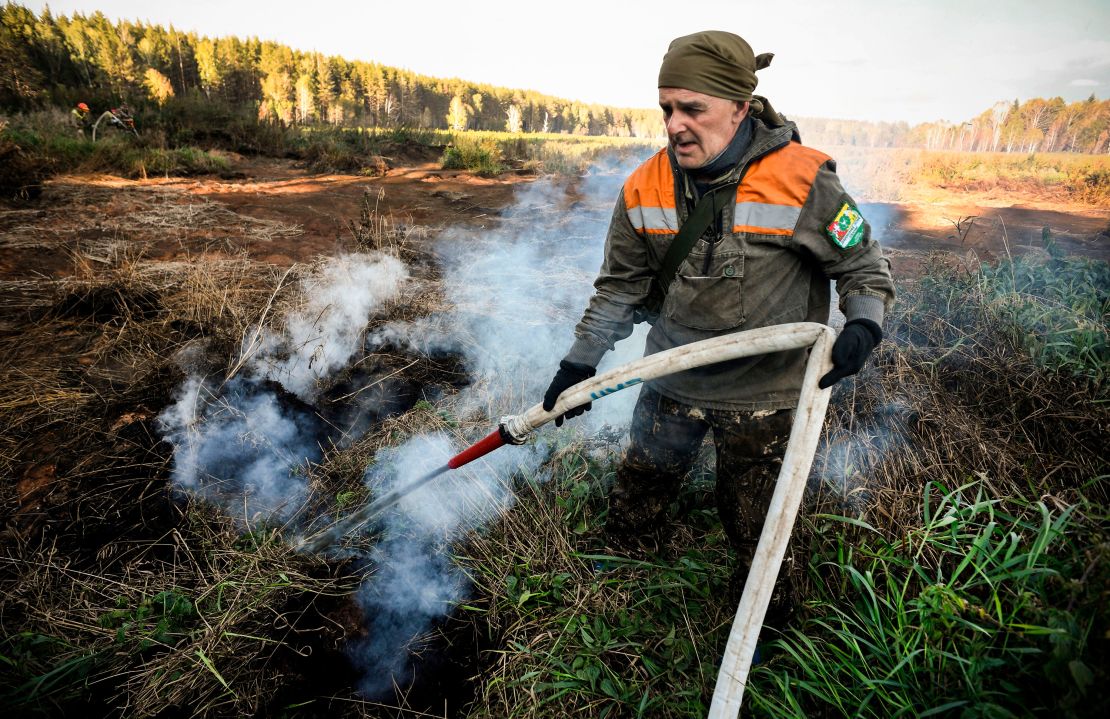 Some storms are intensifying and moving faster
Scientists and global policy experts have long warned that climate change will be a so-called "threat multiplier."
The same week India recorded its highest daily death toll from coronavirus, a deadly cyclone slammed into its west coast, killing at least 40 people. Health experts fear that the people displaced in the storm's aftermath risk being drawn into clusters of coronavirus outbreaks.
Cyclone Tauktae packed wind speeds equivalent to a strong Category 3 hurricane. It unleashed flooding that turned highways into rivers while winds toppled trees and collapsed houses. Some of the fatalities caused by the storm were a result of lightning strikes and drownings.
Its roar and intensity were unexpected – storms in the Arabian Sea tend to be less ferocious. But climate change is sending these cyclones into overdrive, said CNN meteorologist Brandon Miller.
"Arabian Sea storms are not traditionally as strong as the ones that hit India from the Bay of Bengal," Miller said. "With maximum winds topping 200 kph, this cyclone was tied for the highest winds in any cyclone to make landfall anywhere in the Arabian Sea."
Cyclone intensity has increased over the past two decades. Climate change will continue affecting tropical cyclones by increasing sea surface temperatures, a key factor in cyclone formation and behavior, according to the Environmental Protection Agency.
Record rain and flooding are happening frequently
Southwestern Louisiana was staggering back to life after two hurricanes last year.
Then over 12 inches of rain hit Lake Charles on Monday – the heaviest single-day rainfall total in the city in 41 years. It was the third heaviest rainfall ever in a single day in the city. In fact, more rain fell in Lake Charles that day than during the two damaging hurricanes last year, combined.
And again, climate change is increasing the severity of these rainfall events. Higher temperatures mean the atmosphere can hold more moisture, and warmer oceans and air lead to more evaporation, Miller said.
"Once-in-50-year rainfall events are more like once-a-decade now," he said. "And in places like Louisiana and Texas, we have seen them multiple times in the last decade."
Lake Charles is still rebuilding after a tough few months. In August, Hurricane Laura tore through the area with the fury of an EF-2 tornado. In October, Hurricane Delta brought torrential downfalls that caused major flooding.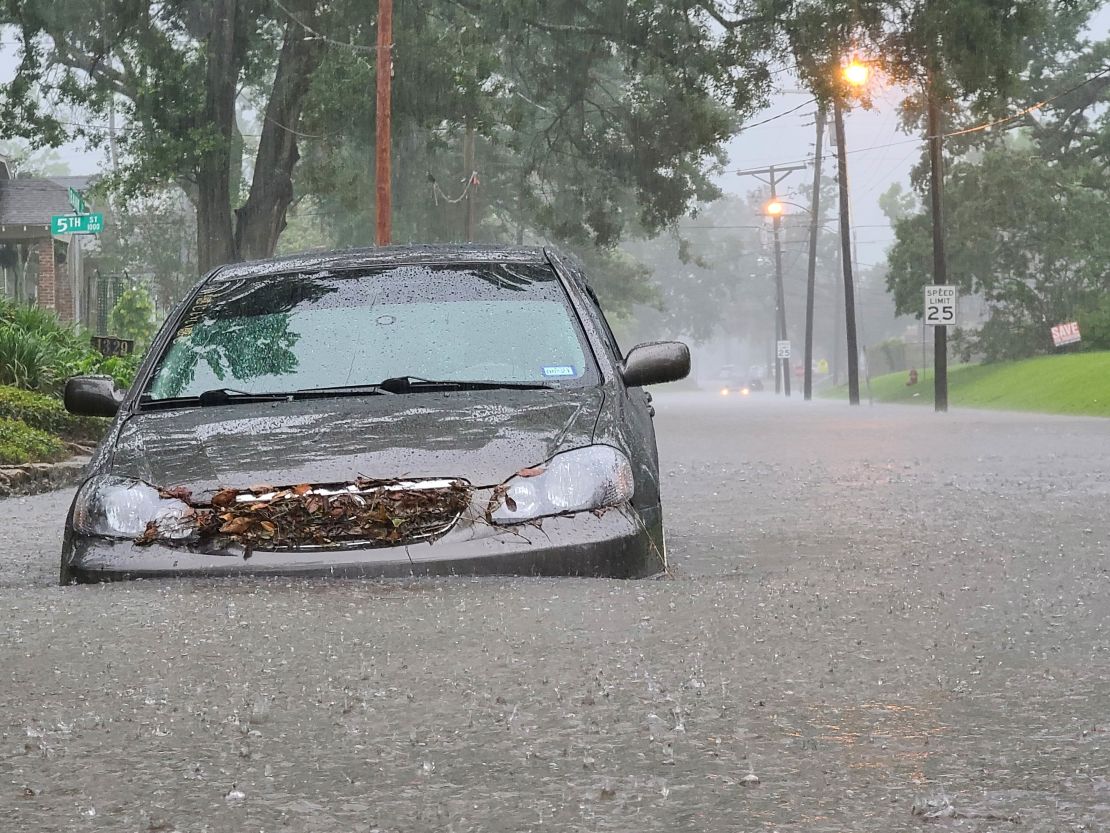 World's largest iceberg breaking off was part of a natural cycle
But not all stunning weather phenomena are a result of climate change.
In Antarctica, a giant floating piece of ice close to 80 times the size of Manhattan broke off from Ronne Ice Shelf into the Weddell Sea. Scientists aren't attributing the calving, or splitting, to climate change. They believe this one is part of the natural cycle of iceberg calving in the region. Huge chunks of ice break off the ice shelf regularly.
The iceberg, which is described as the world's largest (at least at the moment), will not lead to a rise in sea level rise. Just like a melting ice cube doesn't increase the level of the drink in your glass, icebergs and the ice shelves that break off are already in the ocean, so there's no additional water volume when they melt.
The huge chunk of ice is now officially known as A-76. The name may sound boring, but it is based on science. Icebergs are traditionally named from the Antarctic quadrant in which they were originally sighted, then a sequential number. Then, if the iceberg breaks, a sequential letter, the European Space Agency said.
In Alaska, ice jams are a common sight in the spring
In northwest Alaska, a river ice jam forced water beyond its banks, which inundated homes and sent residents fleeing. Water spilled into the town of Buckland and caused widespread flooding that damaged homes and infrastructure. Gov. Mike Dunleavy declared a disaster.
"A declaration is warranted to get the community back on its feet as soon as possible," he said.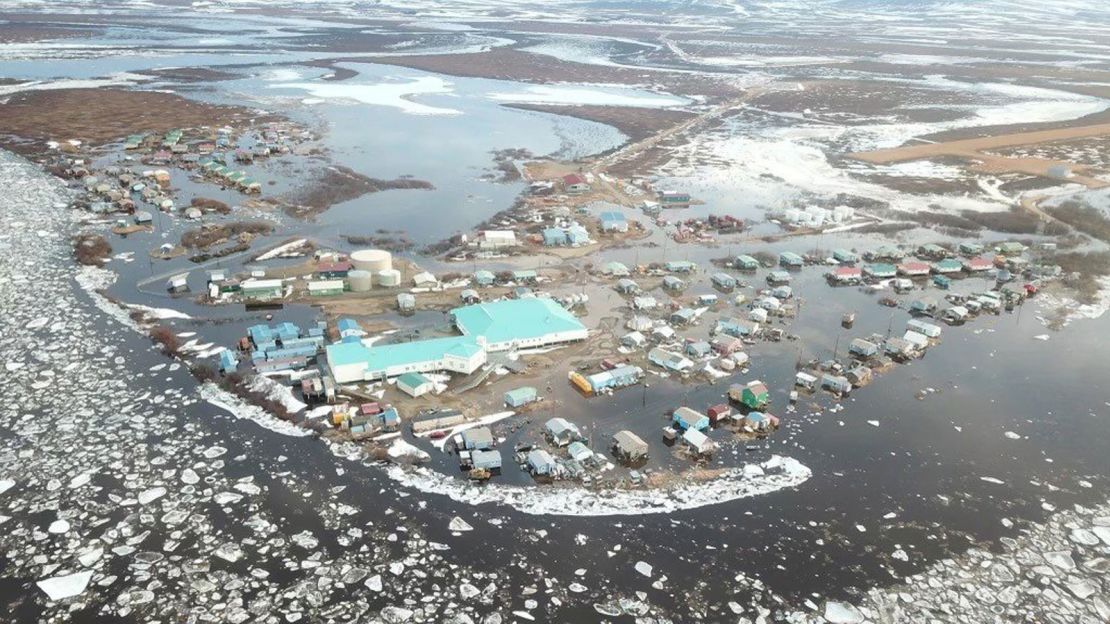 It's common for river ice to get jammed up downstream and cause water to rise rapidly. It mostly happens in the spring as temperatures warm up and snow melt reaches the river, said Scott Lindsey, regional director at the National Oceanic and Atmospheric Administration in Anchorage. In Buckland, homes are elevated because they're susceptible to flooding from such incidents.
Lindsey said he's not seen any research linking climate change to the ice jam.
"If the river ice isn't ready to break into small pieces, jams form," he said. "Climate change may actually reduce the threat of these events, since warmer winters typically result in thinner ice cover and less total snowpack as the winter season gets shorter."
But while ice jams are a frequent occurrence in Alaska, climate change has tampered with the spring melt seasons, which can affect its severity and the subsequent flooding, said Sarah Aarons, assistant professor at UC San Diego's Scripps Institution of Oceanography.
"The month of April, which is the swing month where Alaska is transitioning from winter to spring can have a more rapid warmup, which will result in a shift from winter-like conditions to warm, spring conditions and can have more rapid snowmelt and ice damming occurring," she said. "So while the frequency or incidence of ice flooding may be decreasing because of a generally warming trend in the Arctic, the intensity of the ice dams themselves can be more catastrophic."
Residents of Buckland described this recent flooding as the most severe in years.
Severe may well describe a lot of what we see in the next few years, as normal weather patterns combine with climate change in sometimes devastating ways.
CNN's Angela Fritz contributed to this report